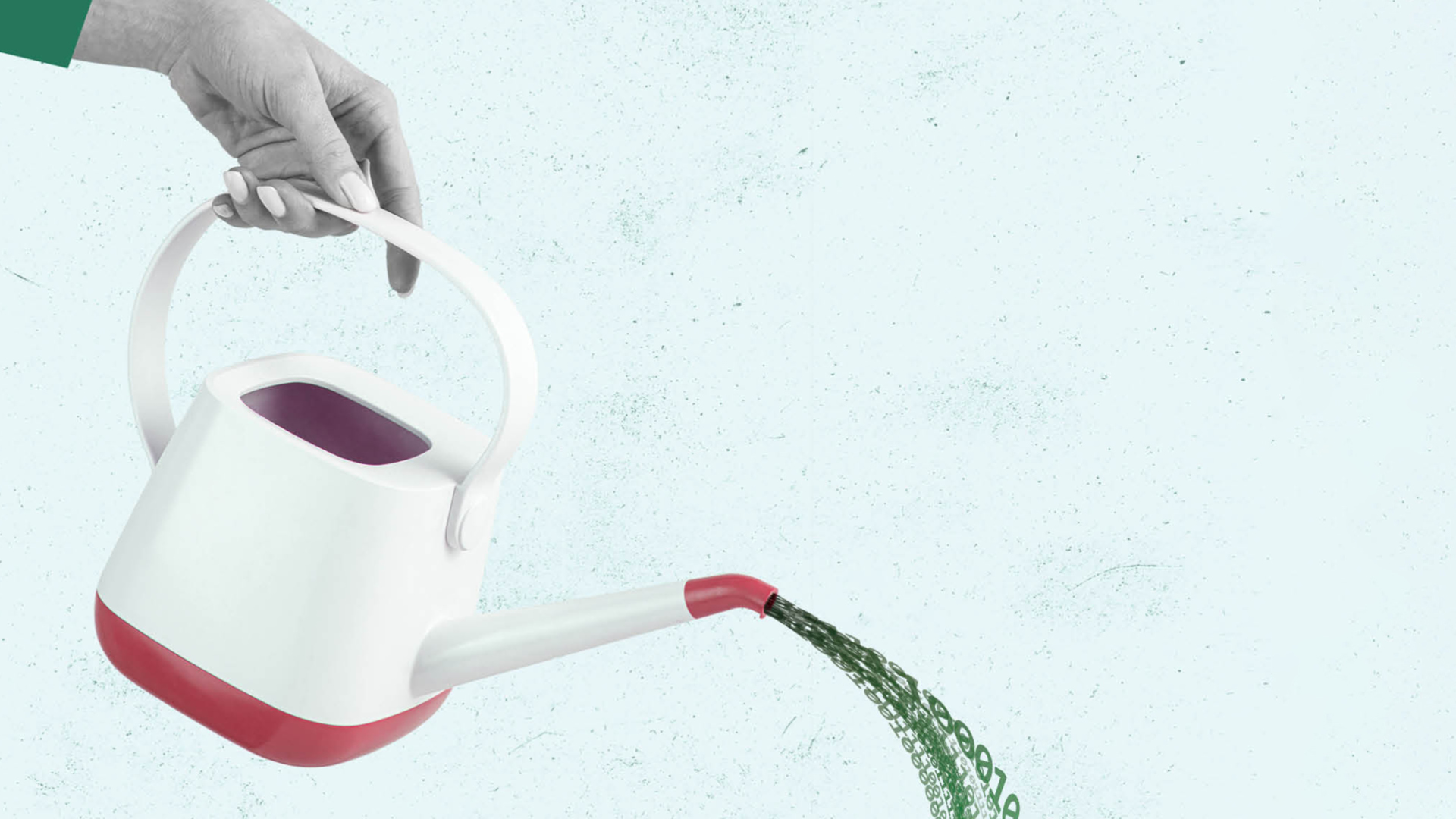 Vol: 45 Issue: 4 | December 2022
IN SHORT
As tech solutions become commonplace, insurance professionals in all areas need to improve their data literacy.
With artificial intelligence serving up relevant facts and information, soft skills such as empathy will become more important for insurance representatives.
Coding and programming are important data analysis skills, as they are needed to retrieve specific information from datasets.
Insurance has always been underpinned by effective data analysis. However, technology harnessing big data, artificial intelligence (AI) and machine learning now has more practical applications in business than ever before. While data skills might once have been essential for actuaries and underwriters alone, data literacy — being able to read, write, analyse and communicate data to others — is fast becoming a must-have skill for professionals in every area of insurance.

'The exploding volume of data available to insurance carriers is giving rise to new business models, revenue streams and enormous opportunities to increase value,' says Vikas Bhalla, executive vice president and head of insurance business at EXL.
'The industry needs an infusion of technical skills, complemented by softer skills in areas such as customer engagement and empathy.'
Opportunities to upskill
In New Zealand, AA Insurance takes a multi-pronged approach to upskilling its teams to leverage data. This includes continuous career development opportunities, on-the-job training and one-on-one coaching and mentoring, as well as in-depth onboarding and inductions.

Pricing teams receive training in programming languages, and the insurer regularly updates the tools and software required to carry out pricing roles.

Conveniently, the ways to learn data-related skills have also become both more accessible and more affordable. Multiple online platforms and apps offer courses in coding, data analysis and specific data tools and programming languages such as Python and JavaScript.

AA Insurance uses an online platform called Udemy to upskill all its team members, and the company has found it to be flexible and effective. Company leaders are trained using a program called Elevate. Learning organisations such as ANZIIF also offer a number of online courses to improve your data-related abilities, including skills units on analysing data, assessing risks and insurance market analysis.

That doesn't mean all learning has to take place online; balancing out the need for data skills is the enduring demand for soft skills, such as emotional intelligence or EQ, and for the lessons that come from old-fashioned experience. At Old Mutual, CIO Johnson Idesoh is upskilling the workforce through two-way teaching. In Ensuring enduring insurers, DXC Technology's report on futureproofing the insurance industry, the authors highlight Old Mutual's learning program for bringing together new joiners with people who have been in the company for more than 30 years and have deep familiarity with its business processes. The two have different skill sets and exchange tips and knowledge.

'Companies can extend these individuals' tenures, so they can play a significant role in helping new hires gain new skill sets in a smooth transition. We've seen this model work before in other industries, and it is successful,' states the report.
Complementing tech with EQ
Data is valuable at every point of the value chain and should be part of a broader strategy to ensure that it is being used with the end goal of delivering benefits to customers, says Chris Mitchell, head of data and analytics at AA Insurance.

For example, data can be used in product design to generate ideas on new products, as well as provide valuable information that will determine whether a product is effectively addressing the needs of customers.

'It can help inform what adjustments can be made to improve customer experience,' says Mitchell.

This technology-driven approach is a far cry from times past, notes Dr Michael Neary, regional general manager, insurance, Asia Pacific, DXC Technology. 'When I started in insurance, the focus was on trying to find the right bit of paper with the information you needed,' he says.

'Someone would be speaking to you [on the phone], but you'd be busy reading a manual or a manager's handbook.'

Now, some insurance companies are using AI to analyse the content of a phone call and deliver the right information for a particular query. With the technology providing the facts and references, more important skills for insurance representatives to work on are active listening and EQ.
'The insurance professional can focus on listening and identifying whether there's anything else at play,' says Neary.
'For example, in workers compensation, often there is a primary physical injury for someone, but the reason the individual has not returned to work could be due to an underlying mental health condition, which has developed as a result of the injury and being on prolonged leave from work.

'It's about being very attuned to the person: building connection, trust and active listening.'
Top data skills for insurance professionals
Not sure where to start when it comes to improving your data literacy? Eliza Kirkby, regional director at recruitment and workforce solutions specialist Hays, and Chris Mitchell, head of data and analytics at AA Insurance, have some recommendations.
1. Coding and programming
Coding involves pulling data from different sources and it often involves different coding languages. It is not a prerequisite skill, but a basic level of coding can help professionals who are working for insurers that are undergoing digital transformations, says Kirkby. She adds that the development of 'no-code' and 'low-code' systems can mean there is less of a need for coding in future.

'[Coding and programming] are important data analysis skills to be able to determine the specific information you are trying to retrieve in datasets,' says Mitchell. 'When you have thousands of data points, these skills can help you successfully pull and interpret the data required.'

Courses and training
Codecademy: coding
Sololearn: learn-to-code apps (Android and iOS)
Udemy: Python programming courses
2. Statistical analysis and mathematics
Statistical analysis makes it possible to collect and analyse data to discover patterns and trends and effectively present the results.

'Strong statistical analysis skills give you the ability to confidently say what is and isn't working for the business,' says Mitchell.

Kirkby says that employers value statistical analysis skills in employees because they are able to analyse data, identify patterns and draw conclusions — particularly in the claims assessment space.

'While insurance firms often employ a dedicated data analyst, all insurance professionals can benefit from learning how to use and draw analysis from data — it's certainly a skill that stands out on your CV,' she says.

Courses and training
ANZIIF Skills Unit: Analyse data
Udacity: Intro to statistics
Apps: Probability Distributions (Android and iOS) and Data Science 101 (Android)
3. Problem solving and critical thinking
Kirkby believes that these are two of the most important skills for insurance professionals. They enable a person to assess a situation and find the best solution, such as determining the most appropriate cover or calculating risk.

'Critical thinking helps you rationally review information from every angle, question assumptions then make informed decisions,' she says.

Mitchell agrees, adding that to derive genuine value from data, it helps to have a naturally analytical mind. 'Being able to draw appropriate conclusions by identifying what is relevant and spotting any trends is essential for providing good customer outcomes.'

Courses and training
ANZIIF Skills Unit: Analyse the insurance market
Coursera: critical thinking courses
Brain training apps: Lumosity (Android and iOS), Peak (Android and iOS) and Elevate (Android and iOS)
Read this article and all the other articles from the latest issue of the Journal e-magazine here