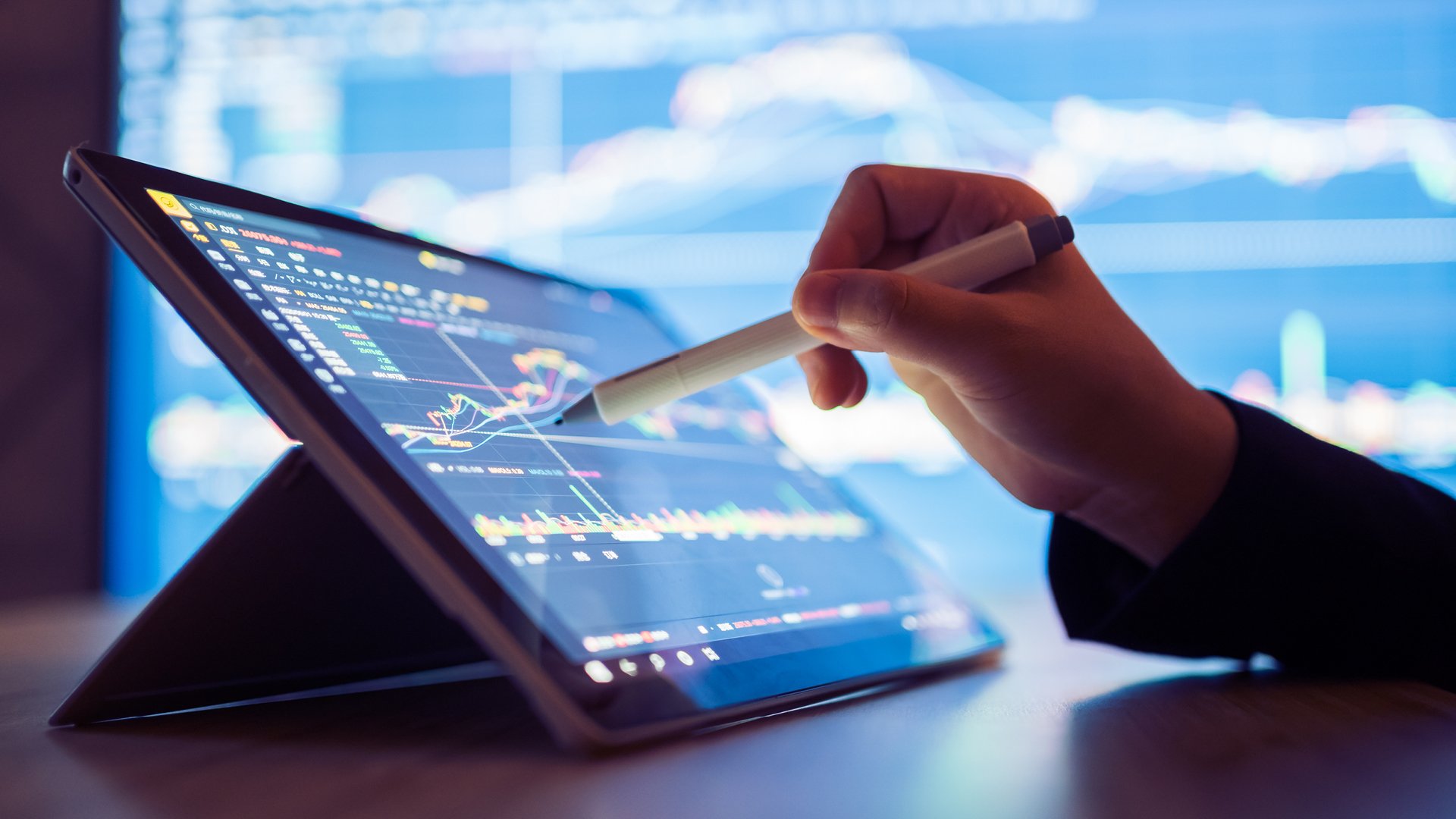 Vol: 45 Issue: 4 | December 2022
IN SHORT
Reinsurers are adopting digital solutions to address problems and opportunities across the value chain.
Although some reinsurers are developing tech innovations internally, partnerships with insurtechs are increasingly common and there is still significant room for growth in this space.
There are many emerging technologies on reinsurers' radars, but tools that optimise their capacity to collect and analyse data offer the biggest opportunity for value creation.
Insuring the insurers gives the reinsurance industry a unique perspective on the dynamics of risk and loss. They have a vested interest in helping insurers understand and price risk appropriately and operate more efficiently, plus they have the funds to invest in these improvements.
Profitable insurance lines, where premiums more than cover the cost of claims, also contribute to maintaining or increasing the reinsurance capacity in the market. Ultimately, this delivers better insurance access and affordability for communities, creating a virtuous cycle.
With these goals in mind, partnering with, or investing in, insurtech companies can be a win-win for reinsurance. Over the past four years, insurtech has provided investors with solid returns — making these companies sound investment prospects. In addition, reinsurers can choose to back companies that solve the issues in the insurance supply chain that increase loss ratios.
In the Gallagher Re Global InsurTech Report 2022 Q2, researchers note that volatility in global markets and increasing inflation have put pressure on start-up insurtechs worldwide. Like many small businesses, some will fail, but this also helps sort the strong performers from those with less robust propositions and structures. Many of the surviving insurtechs will also be open to new partnerships with reinsurers to provide a cash injection and stability.
According to Vanessa Dobson, board director at Insurtech Australia, digital innovation has the potential to reshape the reinsurance industry in many ways, whether by creating internal efficiencies, removing friction points from the customer journey or leveraging data more strategically.
'Digital initiatives that lower operating costs and / or enable data to come through in a more uniform, standardised way is a win for customers, insurers and their reinsurance partners,' she says.
As Dobson points out, it's a mutually beneficial arrangement: insurtechs are supported by the incumbent reinsurers to bring their offerings to market, while reinsurers, in turn, are handed ready solutions that enable them to address customer pain points, access new markets or drive competitive advantage.
Claims efficiencies
As the smoke settles over communities ravaged by bushfire, or homeowners inspect the destruction inflicted by catastrophic storms or floodwaters, insurers are inevitably hit by an influx of claims as policyholders seek to recover and rebuild.
In these situations, the claims process can be complex and drawn out. Reinsurers are increasingly turning to technical innovations to help insurers streamline the experience for everyone involved.
Munich Re's CatAI Solution, for example, developed in partnership with the Geospatial Insurance Consortium, delivers fast damage assessment in the immediate aftermath of extreme weather events. Using high-resolution aerial imagery, remote sensing and artificial intelligence, the product enables insurers to assess damage remotely so they can allocate resources appropriately and increase efficiency in the claims management process. Munich Re also offers Remote Inspection Solution: a virtual site assessment tool that allows insurers to conduct live video calls with customers to collect and verify detailed documentation — including aerial imagery — to support their claim.
While Munich Re was undoubtedly one of the early insurtech adopters — and has acted as 'matchmaker' on occasion between insurers and insurtech start-ups and scale-ups — it is by no means the only reinsurer taking advantage of new technologies to identify and solve problems along the insurance value chain.
At Swiss Re, for example, innovative solutions are a key pillar of the company's strategy to respond to client needs. According to Lauren Liang, global head of Partnerships and Propositions Innovation at Swiss Re, clients look to the reinsurer for support with tech-powered and data-driven solutions, risk consulting and new product developments.
'They want our help to have them grow, improve profitability or operational effectiveness,' she says.
Swiss Re's Rapid Damage Assessment solution for flood risk employs remote-sensing technology to optimise the claims process for property insurance. It has already been used successfully after major flooding events in Australia, facilitating a quick overview of damage and assisting in the loss estimation and subsequent reserving process.
Meanwhile, the company's P&C Analytics solution delivers comprehensive market analytics, detailed insights into loss drivers, customer segmentation approaches and behavioural economics analysis. As Liang explains: 'Solutions are where we bring our risk knowledge to the fore to help our clients develop, expand and enhance their business across the insurance value chain.'
Driving innovation
Liang says insurtechs bring fresh ideas, challenge legacy practices, embrace agility and lead the way in using additional data and analytics to enhance the company's understanding of customers.
'On the other hand, reinsurers have a deep understanding of proven risk methodologies, which lay the foundation for the industry's resilience,' she says. 'We believe combining these two highly complementary and critical areas and collaborating through partnerships is the way to accelerate the transformation of the industry.'
In March 2022, Swiss Re announced a new global collaboration with insurtech dacadoo, which delivers the plug-and-play health and wellness engagement platform behind Swiss Re's MyWellLife offering. Providing health guidance, support, motivation and rewards, MyWellLife enables insurers to facilitate premium discounts and dynamic underwriting possibilities for clients by leveraging lifestyle data shared by consumers.
With health and wellness an important area for the (re)insurance industry, Liang says: 'We believe there is an opportunity to engage consumers on this topic to encourage improvements in lifestyle factors such as activity, sleep, nutrition and mental wellness. In turn, this data allows our industry to help consumers achieve more personalised and enhanced risk assessments of their health.'
Pricing emerging risks
Munich Re has likewise formed a number of strategic partnerships. One focus area for the reinsurer is risk management solutions in automotive insurance. As electric vehicles (EVs), autonomous vehicles and vehicle sharing become more common, the motor vehicle insurance line will undergo immense change. There are new sources of risk impacting underwriting, and more complex vehicles and ownership models typically result in higher claims costs. Whether EVs and driverless vehicles are a better or worse reinsurance prospect is yet to be fully determined.
In China, one of the company's subsidiaries, SiTao, has partnered with Advanced Driver-Assistance Systems (ADAS) manufacturers to implement an insurance solution to manage risk along the commercial trucks value chain. Offering quantitative risk assessment, operations and maintenance services for ADAS devices, and claims assistance (including the reconstruction of accidents via alerts from the device), the solution has been designed to help drivers reduce the frequency and severity of accidents and ensure lower loss ratios. And in Germany, Munich Re, ERGO, in-tech and MaLiBu are working together in a Mobility Technology Center (MTC) to provide data-based risk analysis and assessment to insurers, manufacturers and related service providers.
The reinsurer says the MTC was launched to help develop new, innovative motor insurance products by, for instance, assessing risks related to battery safety and driver-assistance systems. The MTC's expertise will assist insurance product developers and underwriters with more accurate policy design and pricing, to keep vehicle insurance lines affordable, profitable and reinsurable.
Preparing for the future
Looking forward, Liang says Swiss Re's life and health focus in the Asia Pacific will centre on three areas: medical advancements in disease screening, such as liquid biopsy, and emerging treatments for critical illnesses; underwriting innovation; and tech and analytics tools to help insurers grow and manage their portfolios. The team is also keeping a watchful eye on new technologies that don't directly impact the insurance industry but could provide a 'signal' for what's to come.
'In particular, we track new technologies that have the potential to change or affect how consumers live and manage their health, as these indirectly impact new behaviours and risk levels,' says Liang.
For Dobson, investment in such technology is a strategic path for reinsurers, though she believes local players still have a way to go — understandable, given that many have been focused on regulatory shake-ups in recent years and have had limited dedicated resources to pursue innovation opportunities. With global trends showing that investment in insurtech continues to grow significantly, Dobson predicts local reinsurer representatives will soon make their move.
'Some of the offerings that insurtechs have come up with are truly great,' she says. 'These offerings have made, and will make, a significant impact on customer experience and, hopefully, lead to smart product design: new products that people need — in addition to the traditional house, life and car — that can be both sold and used digitally, and personalised.'
Read this article and all the other articles from the latest issue of the Journal e-magazine here