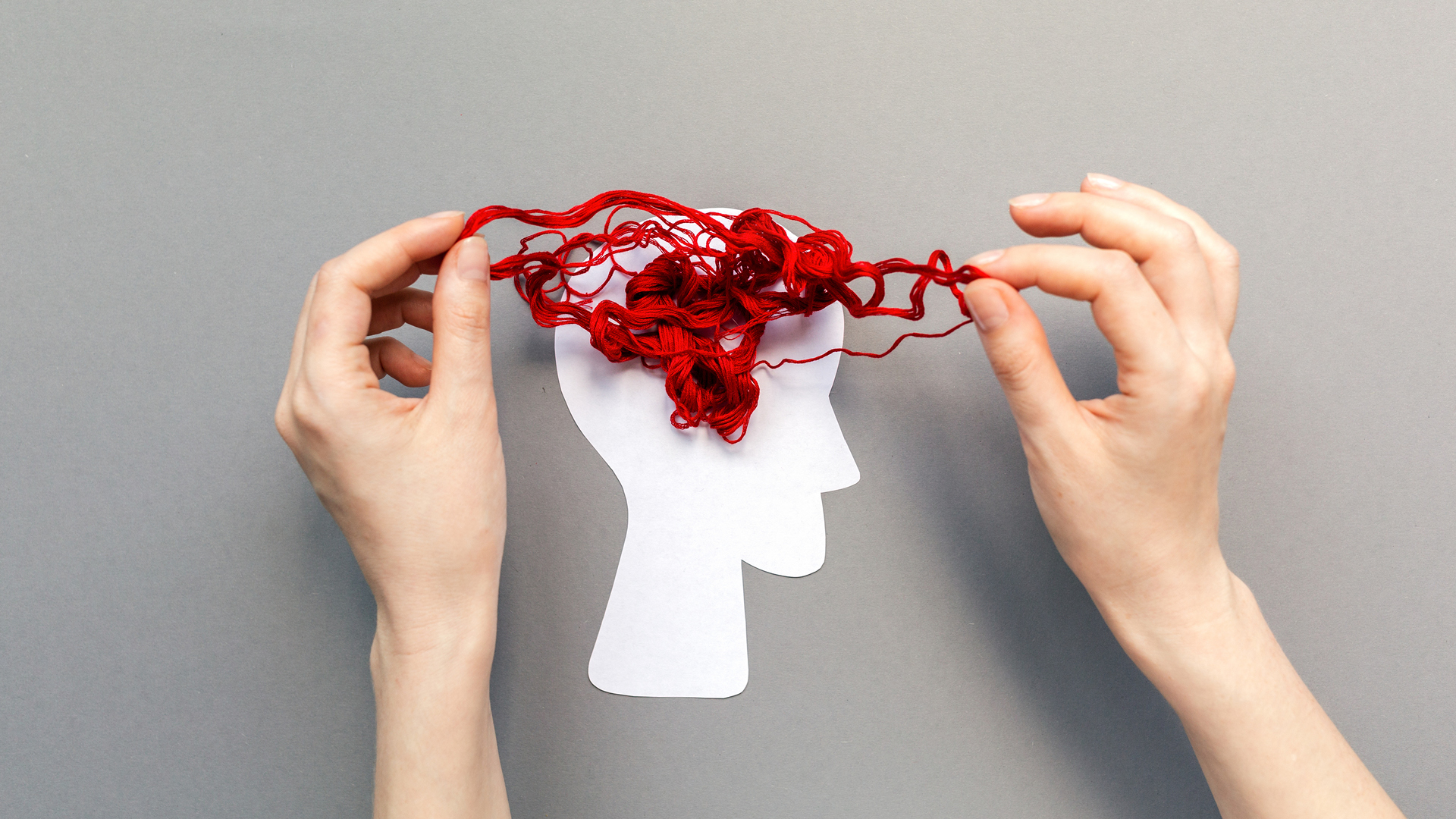 Vol: 45 Issue: 4 | December 2022
IN SHORT
As life expectancy increases around the world, so too does the incidence of dementia — impacting those diagnosed with the disease, their support network and communities.
In Japan and South Korea, some life insurers have introduced bespoke dementia insurance policies that cover a range of medical and non-medical costs, catering to their ageing populations.
Ordinary life insurance may provide limited dementia cover up to age 65 or 70. ANZ insurers have an opportunity to innovate with a local solution, learning from the APAC products in market.
Modern medicine, sufficient food and better hygiene are just some of the factors that are helping us live longer. In the Asia-Pacific region, the life expectancy is 85 years in Japan, 84 years in Singapore, 83 years in Australia and South Korea and 82 years in New Zealand. But hand in hand with our longevity comes the increased incidence of diseases that typically strike in old age — and one of those is dementia.

Dementia — typically in the form of Alzheimer's disease — is most common in people aged 65 and older. By 2050, the number of people living with dementia globally will almost triple: from 57 million to 153 million.

Already, the numbers are staggering. Sally Phillips, head of health services at Zurich Australia and New Zealand, says dementia is currently the second-leading cause of death in Australia overall and the leading cause of death in women over the age of 75. Statistics from Dementia Australia reveal there are approximately 487,500 Australians living with dementia, and modelling indicates this figure will reach 1.1 million Australians by 2058.
'Younger onset dementia currently affects more than 28,000 people, which is expected to rise to more than 29,000 people in 2028 and more than 41,000 people by 2058,' she adds.
Alzheimers New Zealand anticipates a similar jump in incidence: from 70,000 today to around 170,000 people living with dementia by 2050. It estimates the total cost of dementia to be NZ$2.5 billion, which will increase to NZ$5.9 billion by 2050.
Asia leading the way
In Japan, 29 per cent of the population is already over the age of 65 (compared with Australia and New Zealand at 17 per cent). Life insurers such as Sompo Japan Nipponkoa Himawari Life Insurance now offer bespoke dementia insurance policies to address a growing need. In addition to helping with the medical costs, these policies often also cover the non-medical costs — such as transport and search-and-rescue expenses if a person with dementia gets lost.
While the Japanese dementia policies offer quite modest benefits, some South Korean life insurers have dementia products that cover nursing costs and additional expenses linked to dementia through to age 95. In 2021, online magazine NEO.LIFE reported that Hanwha Life had 110,000 policyholders within two months of the launch of its dementia product, and Samsung Life had 42,000 dementia cover policyholders in its first month.
ANZ outlook
In Australia and New Zealand, current dementia cover within life insurance is more limited. 'Bespoke dementia insurance products are not common practice in Australia,' says Phillips. 'That said, insurers are constantly considering the evolving needs of the ageing population and how best to serve them, which includes thinking about conditions like dementia.'
She explains that many life insurance policies provide benefits that cover various types of dementia — for example, trauma cover and total and permanent disability cover.
However, this cover will usually only help people with younger onset dementia, points out Brent Satill from Special Risk Managers.
'Simply put, term life and trauma insurance are not designed to be retained past the age 65 or 70,' he says. Given that most people who receive a dementia diagnosis are over 65, they are unlikely to have cover in place through life insurance. Adds Satill: 'I have never actually seen an Alzheimer's claim on trauma insurance.'
Product design
One challenge for underwriters is understanding how long a person with dementia might claim against cover and how quickly the disease will progress. Someone who receives a diagnosis of Alzheimer's lives, on average, four to eight years. However, some people may live as long as 20 years.
Zurich's 2018 The cost of care white paper found that an individual with dementia can expect to pay A$47,811 in the first year and A$14,842 each year thereafter to manage their condition. Research by the Australian Institute of Health and Welfare has also revealed that someone with dementia can average 20 GP visits, five specialist visits and 9.7 scripts for dementia-specific medications annually.
Satill suggests the ideal insurance product would gradually release money, not necessarily tied to cognitive deficits, but rather as needs arise.
'For example, if a self-employed person receives a dementia diagnosis, they've got to make huge transitions, such as winding up their business. Then, they might try to find a job that doesn't have significant responsibilities, but something that gives them purpose and meaning,' he explains.
'The ideal product drip-feeds money as it's required, but instead of covering just specific appointments or actual costs, it might pay out a lump sum on diagnosis so the business owner doesn't have to worry about earning an income while getting everything in order for the transition.'
Who wants dementia cover?
'Dementia is not only a concern to those diagnosed with the condition, but also to the family, friends and carers who must support these individuals,' says Phillips.
'An estimated 1.6 million Australians are thought to be involved in the care of people living with dementia.'
While public health systems provide some aged care in Australia and New Zealand, it can be challenging to access the right support and resources, especially given the cognitive difficulties a person living with dementia can experience.
As a result, life insurers could sell dementia cover not only to individuals managing their own risks, but also to their adult children wanting to ensure their ageing parents have access to the best care, should they be diagnosed with dementia.
However, given the Australian and New Zealand markets are comparatively small, local insurers might wait until dementia insurance takes off in the United States or the United Kingdom before adding it to the product offering. Right now, there are no bespoke dementia products in either market, although dementia travel insurance is available.
Assessing and pricing cover is also likely to require more time and resources, especially if the person applying is close to or in the higher-risk 65+ age group, or already has a dementia diagnosis. This means a dementia insurance product wouldn't fit so neatly into straightforward buy-online portfolios that many insurers have in place.
'I think there's absolutely an appetite,' says Satill. 'You've just got to find an insurance company to actually try to come up with something different.'
Managing insurance when you have dementia
If someone is diagnosed with dementia, it impacts their insurance -— both in terms of their ability to understand and make decisions about their cover, and by potentially changing their risk profile for products such as car insurance.
'[An insurance representative] would be expected to conduct a cognitive assessment to establish whether the client with dementia is able to make sound decisions with regard to their cover,' says Brent Satill from Special Risk Managers.
He says anyone who is diagnosed with dementia should put protections in place regarding representation, guardianship, power of attorney and other mechanisms to smoothly allow family members / nominated parties to make decisions on their behalf.
Health Navigator New Zealand advises people with dementia to have a plan in place that might include:
setting up an enduring power of attorney
developing an advance care plan
writing or updating their will
having a driving assessment
finding out what support is available, including services such as dementia-friendly banking.
Harnessing data for better aged care
For Japanese insurer Sompo Holdings, offering dementia insurance is just one initiative in its bid to transform the country's US$90 billion nursing sector. In 2020, Sompo invested US$500 million in data analytics company Palantir and it is already using nursing home data to help with carer productivity and resident wellbeing.
Sompo has used its new data capabilities to centralise and simplify data management in nursing homes, and uses information from real-time sensors to help carers monitor aged residents and draw up better care plans.
As it gathers more information about dementia progression, the insurer believes it will be able to help people with Alzheimer's plan for their future needs: such as predicting how long a person should expect to still be a safe driver.
In addition to dementia insurance, Sompo has also recognised the impact both a dementia diagnosis and caring for the aged can have on families. It offers the Oyako No Chikara insurance product for adult children, to help them avoid having to resign from work to care for their parents in old age.
Mitigating dementia risk
People over the age of 65, women and those with a family history or genetic disposition to dementia are at a higher risk of developing dementia. However, many of the risk factors are lifestyle-related, giving individuals a chance to make healthier choices and mitigate their risk.
Sally Phillips, head of health services at Zurich, says life insurers may have a role to play in helping prevent dementia through education, promoting healthy lifestyle choices and proactive health management.
'Alarmingly, 43 per cent of the overall burden of dementia in 2018 could have been avoided by improving key lifestyle risk factors — weight, exercise or movement, smoking, early detection and treatment of high blood pressure, diet, diabetes and regular checks for kidney disease,' she says.
Read this article and all the other articles from the latest issue of the Journal e-magazine here