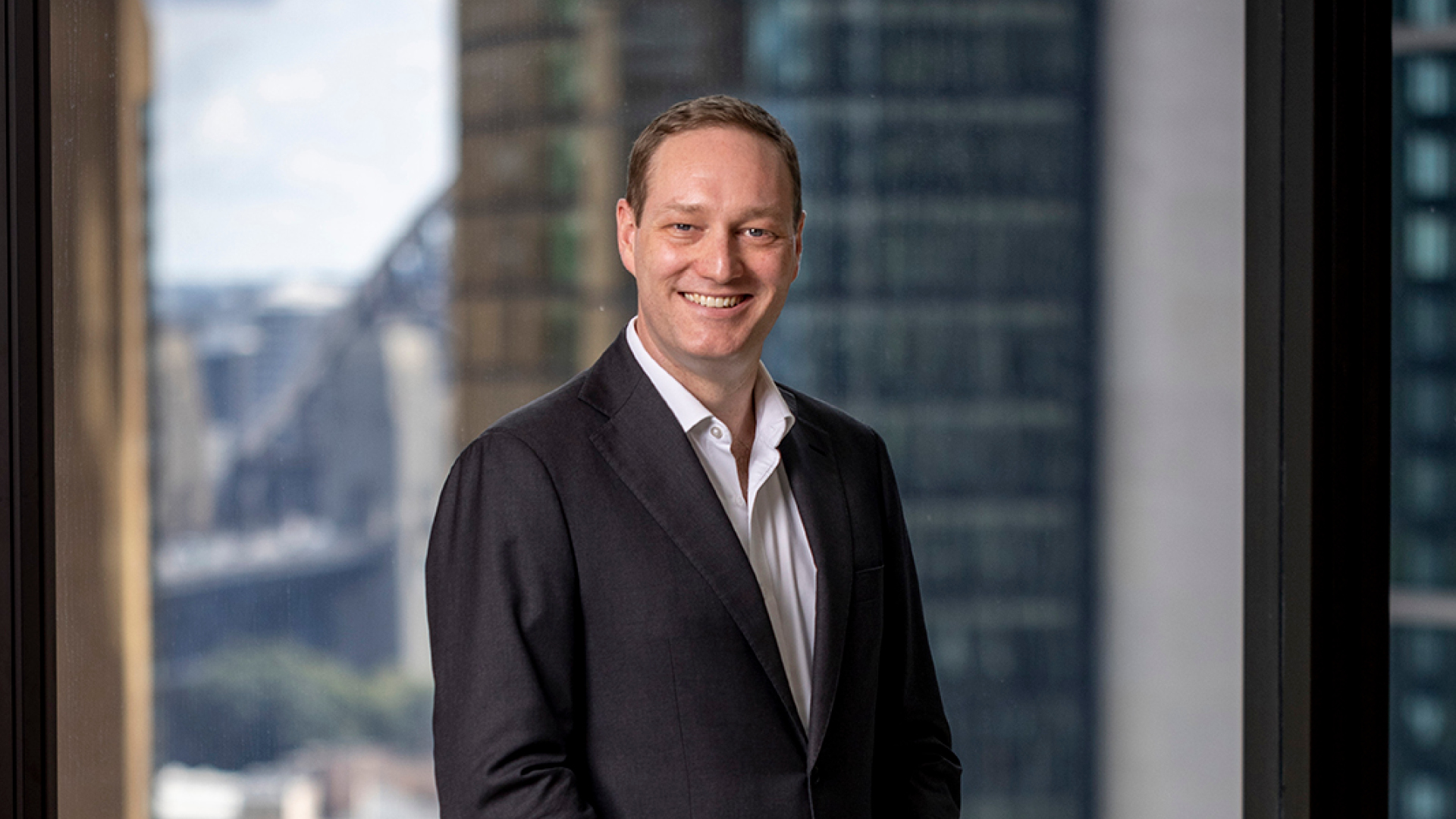 Vol: 45 Issue: 4 | December 2022
Brendan Dunne and his team at Allianz Australia have set their sights on creating an industry benchmark for implementing change that results in exemplary services for both customers and people. Dunne, the company's chief customer and operations officer, is a strong believer in having the customer experience inform the design of systems and processes. 'Our technology and project teams have placed a lot of emphasis on this approach to devising solutions that are intuitive and deliver a seamless experience,' says Dunne, who was recently appointed to the ANZIIF board.
'We strive to make insurance simple for our customers and our people by simplifying our products and processes.'
Delivering consistently
Having worked for Allianz for nearly 20 years, Dunne says consistently delivering that experience will always be a challenge.
'That's why I believe simplicity is so important — it's a way to reduce the number of opportunities for a process to go off track,' he says. 'We also recognise that customer expectations will continue to develop, and responding to those changing needs is a real motivator in my role.
'Empowering employees to improve customer satisfaction in new ways is extremely important. Feedback along the way is a key part of the process to continue learning and growing — whether from customers or internal stakeholders.'
A natural fit
Born and raised near Gosford on the Central Coast of New South Wales, Dunne moved to Sydney to complete his accounting degree, which included two six-month placements in industry, one of which was with Allianz Australia.
He later joined Allianz as part of its highly sought-after graduate program in a finance role he thought a natural fit.
'Allianz has a presence in over 85 countries, so the variety of roles and international opportunities at the company has always been popular with graduates, and that was true for me at the time,' Dunne recalls.
'For me, it meant the chance to spend time overseas working in our global head office before moving into roles outside finance.'
Dunne says he always had an interest in the company's business side, and his technical background in finance provided a platform to move into roles where he could leverage his skills and learn new ones.
'Allianz recognised my appetite for a challenge, which led to opportunities to move into different areas of the business. I've tried to explore roles that stretch my leadership capacity and provide a chance to develop my knowledge and experience.'
The greatest asset
Notwithstanding his ambitions, Dunne is a firm believer in people and teams as a company's 'greatest asset for delivering for customers'.
'My team plays an important role in delivering Allianz's purpose to secure the future of our customers,' he says. 'The frontline claims teams in my division are key — providing support when our customers need it most.'
Despite the move to increasing digitalisation of service delivery, it's people who play a huge part in how those services are designed and built, says Dunne. 'We still need people to provide care and empathy to customers,' he adds. 'Getting this right is based on having the right culture in place — a customer-first approach.'
Creative thinking
While innovation is often seen through the lens of technology, Dunne says he's 'incredibly proud' of Allianz's commitment to thinking outside the box.
For example, during the COVID-19 pandemic, global lockdowns caused a backlog in the company's claims processing. As a solution, Allianz embarked on an industry-first partnership with Jigsaw, an organisation that provides training and employment opportunities for people with disabilities.
'We initially hired four young adults to assist with our backlog,' Dunne says. 'They did an outstanding job of reducing the backlog in a matter of weeks.'
The partnership with Jigsaw is an ongoing win–win situation. 'We've built a strong relationship with Jigsaw and have since expanded the program to 37 team members across three of our offices,' says Dunne.
On the ground
Dunne also points to Allianz's management of the recent flood catastrophes in Australia.
'We had a presence on the ground through field offices with senior leadership and frontline staff rotating onsite,' he says, 'so I had the privilege of visiting our field office and meeting with some of our customers. I stood in their homes, heard their stories and witnessed the great work our people and partners were doing.'
For Dunne, trust is a big part of leadership, and he likes to understand a person's 'why'.
'There are often very different motivators for people in their work, and I find that the leadership approach needs to be flexible in its response,' he says. 'The values I regard highly include being passionate about the business, the customer and being part of a team.'
He is grateful for the support and guidance of many people locally and globally, some of whom were there from the early stages of his career.
'Over that time, people have invested in me and they have been there with me as I moved through the organisation,' he says. 'There is real trust in those relationships, which is invaluable when I need a different perspective or guidance.'
As the executive sponsor for Allianz Australia's Pride Network, Dunne firmly believes in the critical role of diversity and inclusion in fostering the desired company culture. 'Feeling a sense of belonging is a big part of being able to perform at work, and all employees need to be comfortable bringing their whole self to achieve that,' he says.
Attraction and retention
Dunne would like to see his teams continue their focus on attracting and retaining the best talent in the industry by making Allianz a great place to work.
'We are investing in the expansion of our Technical Claims Academy to continue building the capabilities and professional standards of our people,' he says. 'In addition, investing in learning for our people and our leaders is a priority. We have an internal commitment for all our people to complete 45 hours of learning and development each year.'
Dunne also spends a significant portion of his role defining what binds different parts of the Allianz business together. 'It's critical that we prevent the silo effect so that our collective sum is more powerful than the individual parts,' he says.
As one of the latest recruits to the ANZIIF board, he is looking forward to exploring different perspectives on raising industry standards.
'It's a real privilege to be a member of the ANZIIF board,' says Dunne. 'To me, ANZIIF represents professional standards and education — two areas I am very passionate about.
'I think many of us work in a default state of "busy" and that often means development is overlooked both for ourselves and our teams.'
Dunne asserts that professionalism is a great way for the insurance industry to shape how it is perceived by the community.
'The technical nature of what we do is not always understood, so lifting our standards can only be a positive.'
TWO-MINUTE BIO
BACKGROUND
Dunne grew up near Gosford on the Central Coast of NSW. He moved to Sydney to complete his accounting degree and then joined Allianz's graduate program.
CAREER
Dunne has been with Allianz for more than 19 years with senior roles across finance, risk, strategy and transformation. He was appointed chief customer and operations officer in April 2021.
OUTSIDE THE DAY JOB
Dunne has a three-year-old son, who keeps him busy outside work. Taking his dog MacGyver for walks helps him keep his step count up. 'I always feel better when I've been active, and it balances out my other interests of food and wine.' Dunne also volunteers with the B Miles Women's Foundation, an organisation that helps women who are homeless or at risk of homelessness. 'I find working with B Miles requires a different mindset and opens me up to different perspectives that put other work challenges in context,' he says.
ADVICE TO YOUNG PROFESSIONALS
'Embrace opportunities. If customers are your passion, then spend some time in a role that is close to the customer. While there are plenty of technical skills to develop, there is nothing like that frontline experience of hearing from the customer directly. Broaden your skillset to include customer experience design techniques, understand customer data and use prototypes and customer testing. One of my stand-out experiences at Allianz was taking a prototype system design we had developed out on to the streets of Sydney to get feedback from customers.'
Read this article and all the other articles from the latest issue of the Journal e-magazine here