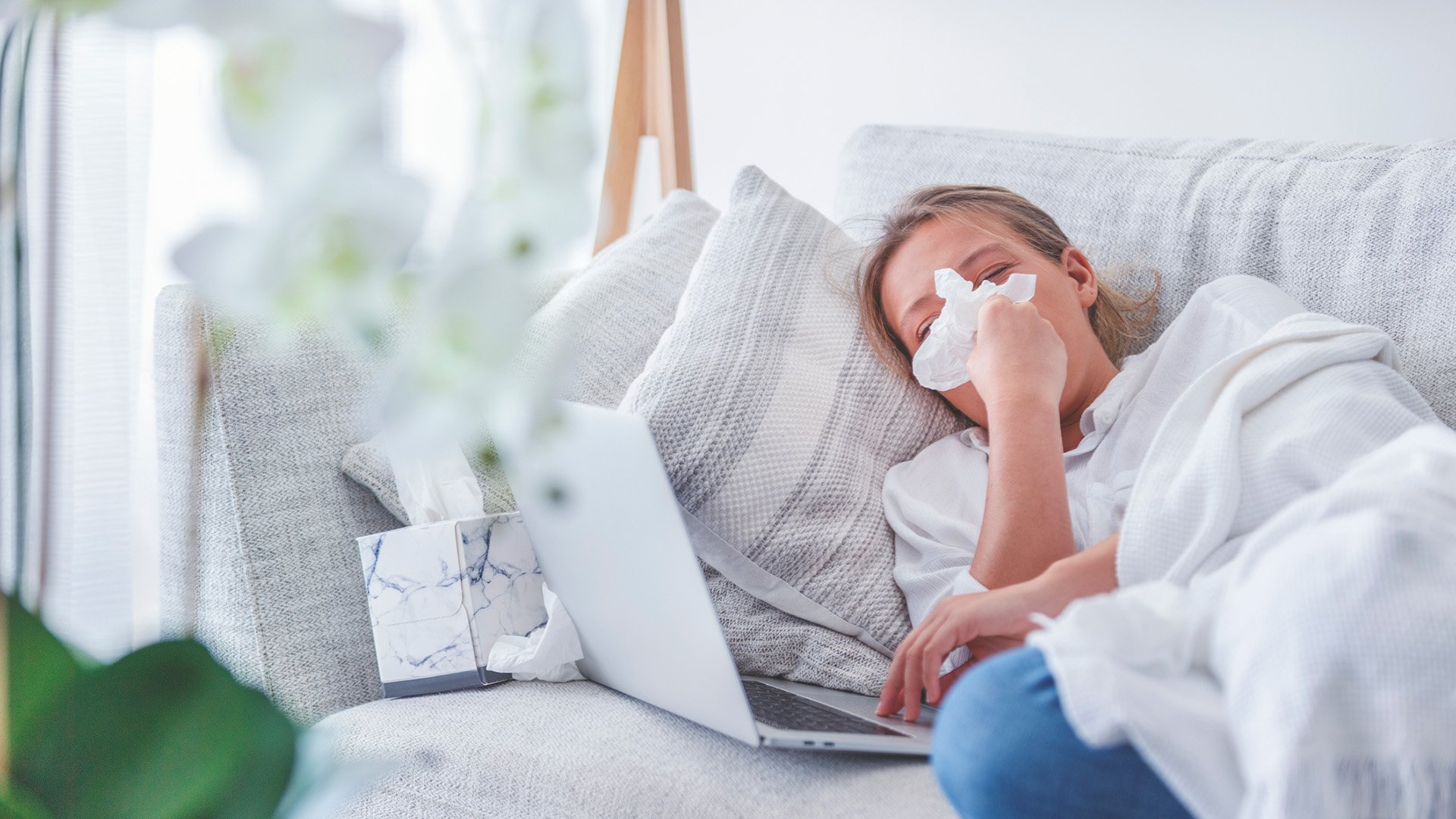 Vol: 45 Issue: 3 | September 2022
As COVID-19 moves from the pandemic to endemic stage, the disease can leave a lingering legacy in the form of long COVID.

In the United Kingdom, for example, the Office for National Statistics says that 200,000 people reported symptoms of long COVID in April 2022, bringing the national number to 2.1 million, or 3.1 per cent of the population.

In Israel, a study by Maccabi Healthcare Services found that half of those who reported symptoms of fatigue after contracting the coronavirus are still suffering 18 months later.
In medical journal The Lancet, a study has been published claiming that 46 per cent of people with long COVID were forced to reduce their number of hours worked.

So far, there have been more than 544 million reported cases of COVID-19 globally, and it is estimated that up to 30 per cent of these people could subsequently develop long COVID.
Quantifying the challenge
The emergence of a new chronic disease has potential implications for the insurance industry, with the scale of the challenge compounded by the fact that very little is so far known about long COVID, other than the common symptom of fatigue and 'brain fog', problems with memory and concentration, and joint and muscle pain.

Dr Achim Regenauer, chief medical officer at global reinsurer PartnerRe, says that while there are now more than 200 noted symptoms of long COVID, there is still no widely accepted clinical case definition, no laboratory or imaging diagnostics and no effective treatment.
He believes there could be several versions of long COVID, not just one.
And, he adds, although the insurance industry understands that long COVID will impact on morbidity trends and life and health insurance underwriting, there is still considerable uncertainty — and this is likely to continue for some time.

'First of all, we have to understand long COVID better in clinical medicine,' says Dr Regenauer. 'This is very often a subjective disease with symptoms described by the patient, but how can this be turned into objective, measurable phenomena?

'The general practitioner notes down the symptoms but cannot measure the fatigue of a patient who says they can't walk more than 500 metres, and there are no imaging results from chest X-rays whatsoever.'

The industry has techniques for pricing this kind of risk, however, based on its experience dealing with other long-term health conditions and diseases such as hepatitis.
A case in point is chronic fatigue syndrome, which was first defined in the late 1980s. Many people with the condition experience the same kind of lingering, debilitating fatigue that is seen in long COVID.
'We need to be cautious about this now, knowing that we are making a risk assessment without the benefit of full knowledge of this disease,' says Dr Regenauer.
'While the medical understanding will evolve over time, we won't get the opportunity to reassess today's risk 10 years down the line.'
Watch and wait
While the insurance industry in Europe, the UK and the United States prepares itself for the issues raised by long COVID, the incidence in Australia and New Zealand has been much lower. This could be because the Omicron variant was more prevalent than Delta here and seems — anecdotally at this point — to result in fewer long COVID cases.

Even so, the issue is appearing on the radar of the antipodean industry. In New Zealand, the government-owned Accident Compensation Corporation revealed in May that of 73 COVID-related claims to have been made so far, only seven have been accepted.

With around one million New Zealanders officially having contracted COVID-19 so far, this would seem only a small, early wave in what could become a tsunami over time.

At the Financial Services Council of Australia, policy director for life insurance Nick Kirwan says that while it hasn't had a widespread impact so far, long COVID is 'here to stay' and the implications for insurance will be revealed in the industry's annual data collections.

'I don't believe it's a thing at the moment, but if it turns out that it's having a material impact in Australia, then our data collection will pick that up,' he says.

'What would normally happen, is that if people present with some kind of chronic condition, and it doesn't look like they'll recover soon, then they could go on to claim straight away, depending on the benefits they've applied for.'
Honouring income protection cover
Lucy Hartley, claims service manager, Swiss Re Australia and New Zealand, says the company has seen 'very few' long COVID claims so far, although there have been secondary impacts on claims from mental health issues.
'In a recent deep dive undertaken by Swiss Re across an income protection mental health portfolio, 68 per cent of claims had been negatively impacted by COVID-19,' says Hartley.

She says that 'in most cases', taking into consideration policy terms and exclusions, if a customer has a confirmed case of COVID-19 and then goes on to develop symptoms of long COVID that prevent their ability to work, and if they are accessing appropriate treatment from a qualified medical practitioner, 'then they are likely to have a valid claim'.

'For COVID-19,' she adds, 'we are comfortable that our underwriting approach and guidelines are developed to ensure that any sequelae of disease — particularly for applicants that required more significant treatment or hospitalisation — are understood and considered as part of the overall risk profile.'
Read this article and all the other articles from the latest issue of the Journal e-magazine here