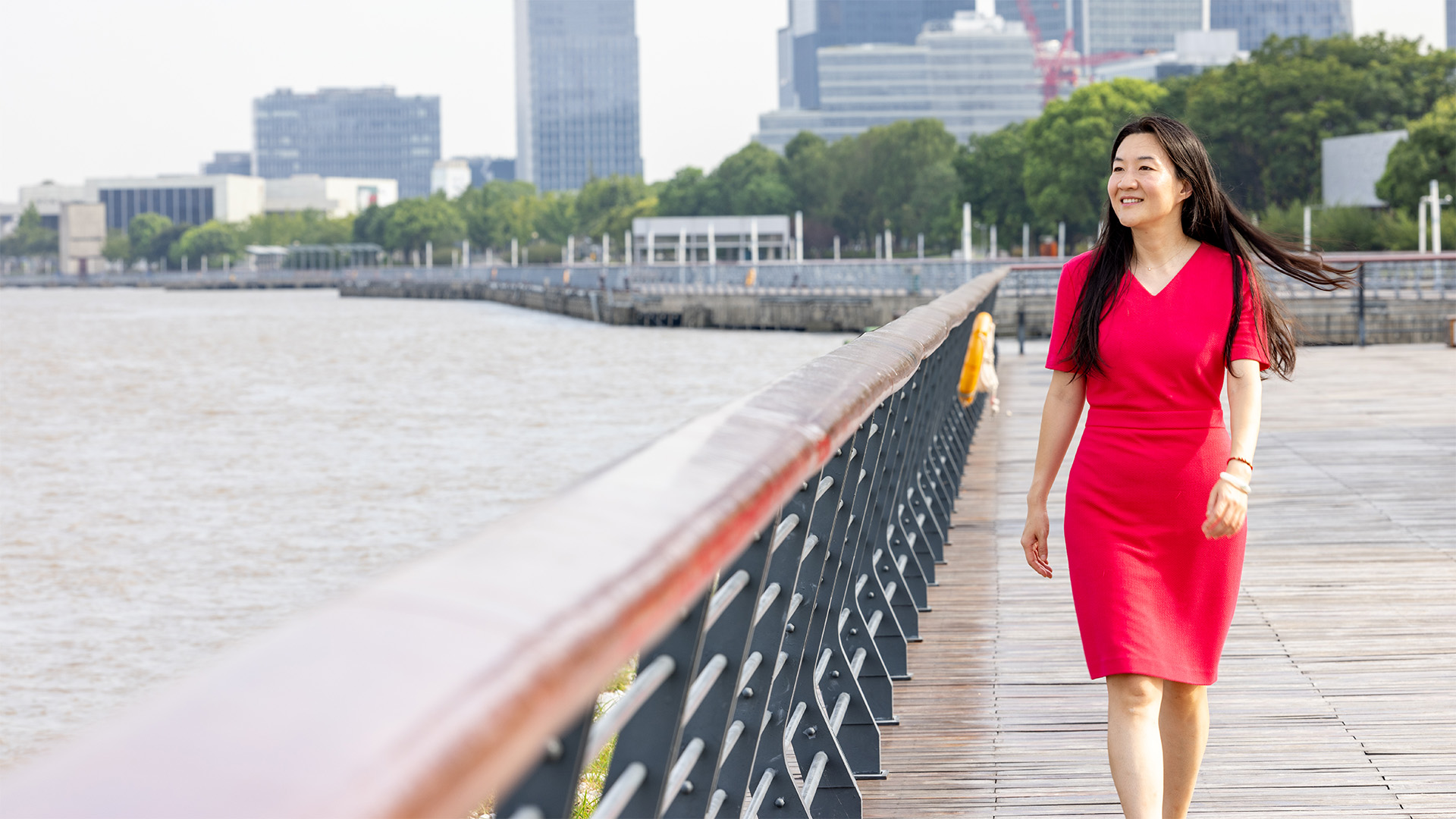 Vol: 45 Issue: 3 | September 2022
With more than 110,000 technology personnel and 4,500 scientists, leading Chinese insurance and financial services group Ping An presides over a massive reservoir of technical expertise and firsthand digital transformation experience.
According to Aska Fang Liu, general manager of the Insurance Division at OneConnect, the group's fintech arm, Ping An can tap into a diverse talent pool and bring the best minds to successfully deliver innovative solutions for its clients.
'Ping An has 227 million retail customers and 647 million internet users in its ecosystem, so our solutions are tested on a large scale,' says Liu.
'For example, Ping An's agent Sales and CRM [customer relationship management] solution reflects nearly one million active user adoptions, and with that level of data and usability verified, its software can easily be developed and implemented.'
An explorer's heart
Born and raised in Beijing, Liu was educated in mainland China, Hong Kong, the United Kingdom and the United States. Having grown up in a family full of love and support, she says she always had the freedom to choose what she wanted to do.
'I got my explorer side from my father, who travelled all over China for work at a time when free movement was hardly possible,' she says. 'I always had the courage to jump out of my comfort zone and take new challenges.'
When it comes to career choices, Liu's roles have also been extremely varied. She started her career as a scientist with GlaxoSmithKline at the University of Cambridge before taking a role as a management consultant at McKinsey & Co, where she spent eight years.
Prior to being appointed head of OneConnect's Insurance Division in 2020, she held the position of strategic sales director with prominent technology company Salesforce in the UK. During this period, she also took an expedition to the Arctic and North Pole as a Chinese translator with Poseidon Expeditions.
'Every single transition has been challenging, with the associated changes in geography and industry plus the so-called reverse cultural shock all at the same time,' says Liu.
'I had to adapt myself to each different company culture as well as the Chinese way of doing business when I returned to China after spending more than 10 years in the West.
'I truly enjoyed the experience along the way, and I can see the unique value I bring to the OneConnect and Ping An businesses because of my diverse background.'
The opportunity with OneConnect came at a time when Liu was considering a career back in China. Having worked with Salesforce in the UK for just over four years, she was keen to put her energy into helping Chinese tech companies gain global recognition.
'Ping An has invested billions and billions of dollars developing its own technology,' enthuses Liu. 'The ability to bring its proven technology to the global stage and accelerate the insurance industry's digital transformation is a dream come true.'
OneConnect's dedicated artificial intelligence (AI) division is of pivotal importance to the Ping An Group.
'As one of the largest integrated financial service groups in the world, Ping An's large-scale market prominence makes it necessary to use AI technology to optimise management practices, improve operational efficiency and provide better services to our customers,' explains Liu.
'The Ping An Group has achieved reputable adoption rates by striking a deep and effective balance between the integration of technology and business enablement.
'We specialise in bringing industry-leading AI technology and applications, combined with extraordinary expertise and deep insurance knowledge that supports both Ping An internally and our insurance clients to make digital transformations successful.'
Smarter finance
OneConnect's AI value proposition is 'AI for smarter finance'.
'Our aim is to help our clients provide financial services that are more efficient, more precise, more predictive and more customer friendly,' says Liu.
'The unique strength of OneConnect's AI lies in its accumulation of models, technology, expertise and business scenarios within the Ping An Group.
'Ping An has always been at the forefront of using AI technology. Our scale is a real privilege and the differentiator when it comes to AI. With billions of records accumulated in the group, we're able to train large numbers of AI models under all sorts of business scenarios.'
Rich expertise
As the fintech arm of the Ping An Group, OneConnect's innovation goal is to solve real-world problems and drive business value.
'Ping An is first and foremost a financial institution — it integrates business understanding into all its solutions,' says Liu.
'Our rich expertise in financial services is enhanced by the variety of business scenarios collected by more than 30 subsidiary companies with proven results. This makes it possible for the adoption and evolution of AI models.'
Liu adds that all these factors are essential for the deep integration of business and technology, resulting in solid performance improvement.
'When we deliver innovation to our clients, it is not just about delivering the technology. We also share Ping An's best practice and help our clients build capabilities to sustain value creation.'
With customers in mind
Liu also points out that OneConnect's products and solutions are designed with customer-centricity as the guiding principle.
'At OneConnect, we believe our solutions should address our customers' immediate pain points and needs while also preparing them for any potential hiccups they may encounter using Ping An's transformation journey as a reference,' she says.
'For us, customer service does not simply mean to give our customers what they think they need, but to provide thought leadership and guidance in the strategy that will make them most successful. As an industry leader, this is our responsibility and obligation to our customers.'
Liu says the achievement that brings her the most pride is having built an elite international insurtech team.
'Our team consists of highly motivated and dedicated team players from diverse backgrounds, who all have a deep understanding of both insurance and technology,' she says.
'We are recognised as the top-notch, strategic partners to insurance companies on their digital transformation journeys. I am very proud of my team and the value we bring to our insurance clients with Ping An technology.'
Liu predicts that the Chinese insurtech market will continue to bloom and will accept more 'flavours of consumer-centricity and disruptive innovation'.
'Through their contribution, Ping An and OneConnect have been advocates for ecosystems within the insurance industry,' she says. 'We foresee a greater global investment in these growing networks and plan to create more digital enablement for key stakeholders within the value chain.'
Read this article and all the other articles from the latest issue of the Journal e-magazine here