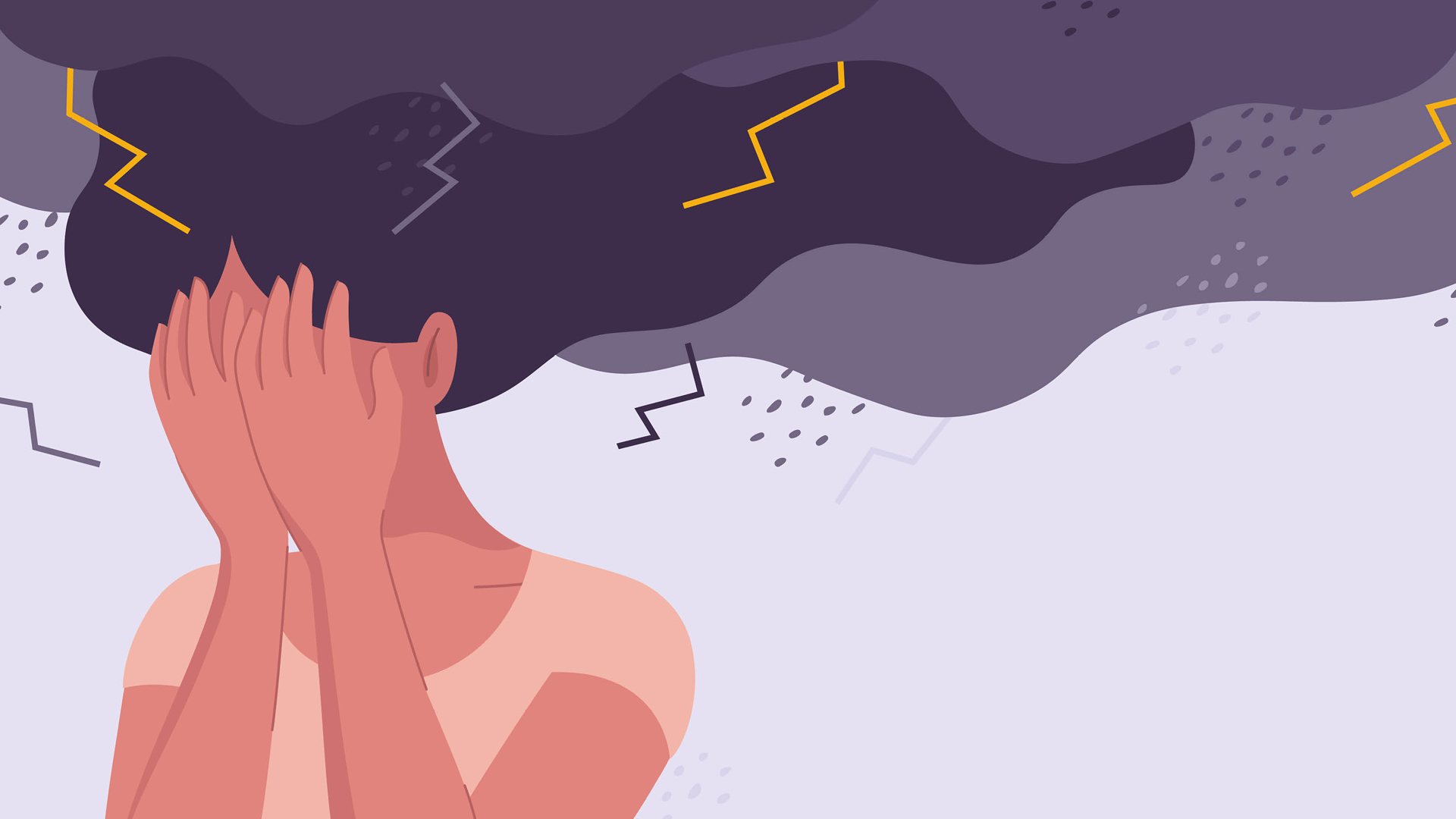 Vol: 45 Issue: 3 | September 2022
The insurance industry has had an uneasy relationship with mental health conditions. A lack of robust actuarial and statistical data has seen blanket exclusions across many product lines, and cover remains hard to come by in some Asia Pacific markets.

However, as the prevalence of illnesses such as depression and anxiety continues to rise around the globe, insurers must adapt to a future where mental health conditions may become commonplace among their customers.

Even before COVID-19 swept the globe in 2020, mental health conditions were among the leading causes of global health-related burden.

Their frequency spiked by 25 per cent in the first year of the pandemic, according to data from the World Health Organization, and the enduring impact on mental health remains to be seen.

The long-term effect of mental health conditions on the insurance industry is also uncertain. To promote the sustainability of relevant forms of cover, some insurers across Asia Pacific are redesigning products and focusing on early intervention and risk mitigation.
APAC region response
In countries such as Australia, where almost half of all adults have experienced a mental health condition, research from the Financial Services Council (FSC) and KPMG shows that those who have made a mental health claim are 18 times more likely to claim again, compared with people who have never claimed for a mental health condition.
FSC data also shows life insurers paid A$809 million to 8,500 Australians with a mental health condition in the 2018-19 financial year.
Carly Van Den Akker, head of life and health claims ANZ at Swiss Re, says the complexity of mental health conditions means the duration of associated insurance claims typically exceeds those of common musculoskeletal claims.

'This can mean the customer fluctuates in and out of work, which can then lead to a cycle of closing and re-opening claims,' she says.
'Looking forward, of concern is the increase seen in adolescent mental health issues.
As our customers of tomorrow, we'll need to ensure that our insurance products, our underwriting processes and our support at claim time consider potential impacts.
Can we continue to make the same assumptions used in insurance today, or will we see a different progression?'
In markets such as Singapore, mental health cover is relatively new, despite one in seven people there experiencing a mental health condition in their lifetime.
AIA Beyond Critical Care, launched in 2019, was Singapore's first insurance policy to cover mental health conditions, and AIA is currently the only insurer in the city-state to offer a critical illness plan covering up to five mental health conditions.

Individuals with mental health conditions are also underserved by Hong Kong insurers.
A report from Swiss Re that examines mental health cover in Hong Kong shows that while 61 per cent of its survey respondents had poor mental health, there are few insurance products that cover the management and financing of associated conditions.
In 2018, insurer FWD introduced Mind+, the first critical illness insurance plan in Hong Kong to incorporate mental health. Kelvin Yu, chief product officer, FWD Hong Kong and Macau, says the plan was bundled with other types of cover because of the stigma in the market that surrounds mental health conditions.

'There is space for improvement for insurers in understanding the local mental healthcare sector, conducting risk assessments and designing a suitable product with reasonable coverage and premium levels if they are to extend insurance coverage to mental health,' says Yu.
'This explains why only a few insurance products in Hong Kong cover mental illnesses.'
Impact on underwriting and claims
The long-term impact of mental health conditions will be seen across various areas of the insurance sector, including underwriting and claims.

'For underwriting, without a diagnostic test, and with the breadth of variability in mental illness, it is a complex condition to assess,' says Van Den Akker. 'Ultimately, individual consideration is vital.

Underwriters will include in consideration an applicant's prior mental health disorders and wider factors that we know from our claims experience are important, including how mental illness impacts work capability and stability, impact on lifestyle and the effectiveness of treatment.'

Van Den Akker adds that insurers will need to ensure their claims teams are adequately resourced, so that complex mental health claims are managed with 'an evidence-based and recovery-focused approach'.

'Mental ill health is already the leading cause of claims on many of our product lines, and a lot of these products were designed many years ago, when the prevalence of mental ill health was lower,' she says. 'As a result, the wording and payment structures don't always give the customer the best chance at recovery.'
The value of early intervention
Insurers providing mental health cover have typically focused their support at the claims stage, but some are now turning their attention to early intervention to help prevent or reduce the progress of a mental health condition and improve customers' overall wellbeing.

A recent report from the Association of Superannuation Funds of Australia (ASFA) and Deloitte Access Economics shows that the ability for life insurers to pay for rehabilitation treatment and services for their members is likely to have significant economic and social benefits.
This includes potentially reducing social welfare and unemployment costs by A$224 million a year by 2062.

Dr Martin Fahy, CEO of ASFA, says insurers are recognising the need to 'recalibrate their approach' to mental health.

'From an insurance point of view, all the evidence suggests that early engagement and early detection leads to early prevention and early treatment,' he says.
Ben Lodewijks, director at Deloitte Access Economics and co-author of the report, says that while life insurers in Australia are currently prevented from paying for medical treatment, they have a role to play in supporting members to recover.
'Some insurers currently provide services for assessments and essentially facilitate members with mental health issues to get treatment earlier and treatment that's more appropriate for their circumstances,' he says.
In New Zealand, where 47 per cent of people are likely to experience some form of mental health condition, Asteron Life's focus on early intervention is helping to make mental health cover more sustainable.

In recent years, Asteron Life has referred suitable customers to its Mental Health Claim Management program, which includes access to a psychiatrist or psychologist and up to 10 sessions of treatment that is usually arranged within the first 10 days of the referral being made.

'This is much faster than the public system process,' says Seema Bangera, executive manager claims and customer solutions at Asteron Life.

The insurer's early intervention strategy also includes extending access to its Best Doctors virtual medical service to customers with disability insurance, at no additional cost. The Best Doctors package now includes the Mental Health Navigator service, which provides direct access to specialists and mental health clinicians via telehealth.

'Mental Health Navigator is not dependent on a claim, so our eligible customers can access it whether they are lodging a claim with us or not,' says Bangera.
Redesigning cover
As many mild to moderate mental health conditions are episodic in nature, some customers may experience recurrent symptoms over a lifetime, with periods of recovery along the way.
Van Den Akker says reshaping TPD cover to take an instalment-based rather than lump-sum approach may help to promote its sustainability.
'TPD insurance was designed to support customers whose ability to work is totally and permanently impaired at the point in time they were assessed, and therefore the product terms and assessment of permanency is difficult with mental ill health,' she says.

While superannuation funds such as Catholic Super changed their TPD cover in 2016 to an instalment-based approach, Van Den Akker says more consumer focus groups and consultation with mental health advocacy groups are required to better understand the direction TPD insurance needs to take in the future.

For insurers such as FWD in Hong Kong, integrating support services into products will help make cover more sustainable. Last year, it launched its FWD Care, a six-month recovery plan designed to provide survivors of critical illness with tailored health support from a registered recovery nurse.
'By closing the recovery service gap with bespoke support for our customers and their family members that meets their physical and emotional needs, we can help our community to tackle potential mental health issues and provide another kind of mental health support,' says Yu.
'We believe there is room to increase the promotion of TPD cover in the long run,' he adds. 'The very first step would be to offer products that cover mental health.'
Team effort
Some insurers are partnering with mental health organisations and digitalplatforms to support early diagnosis and intervention.
ZURICH + MR PERFECT
Zurich works with Mr Perfect, a men's wellbeing network that encourages conversations and connections through informal barbecues across Australia. Now in a fourth year of partnership, the insurer has supported Mr Perfect to expand to more than 40 locations in most states and territories around the country.
FWD HONG KONG + HONG KONG SOCIETY OF PSYCHIATRISTS
FWD recently sponsored the Hong Kong Society of Psychiatrists to develop a Mental Health Self-assessment Online Tool. Freely accessible, it is designed to help people in Hong Kong to better understand their mental health and identify the potential need for treatment. To date, more than 31,000 citizens have taken the assessment via the online tool.
SWISS RE + WYSA
Swiss Re has partnered with mental health platform Wysa to create an insurance-specific app to help consumers track their mental wellbeing and improve links to insurers' existing support networks, such as therapy providers or employee assistance programs. The collaboration builds on the success of Wysa's existing platform, which has helped more than 3.5 million users worldwide, through its artificial intelligence enabled Life Coach for mental and emotional wellness.
Read this article and all the other articles from the latest issue of the Journal e-magazine here