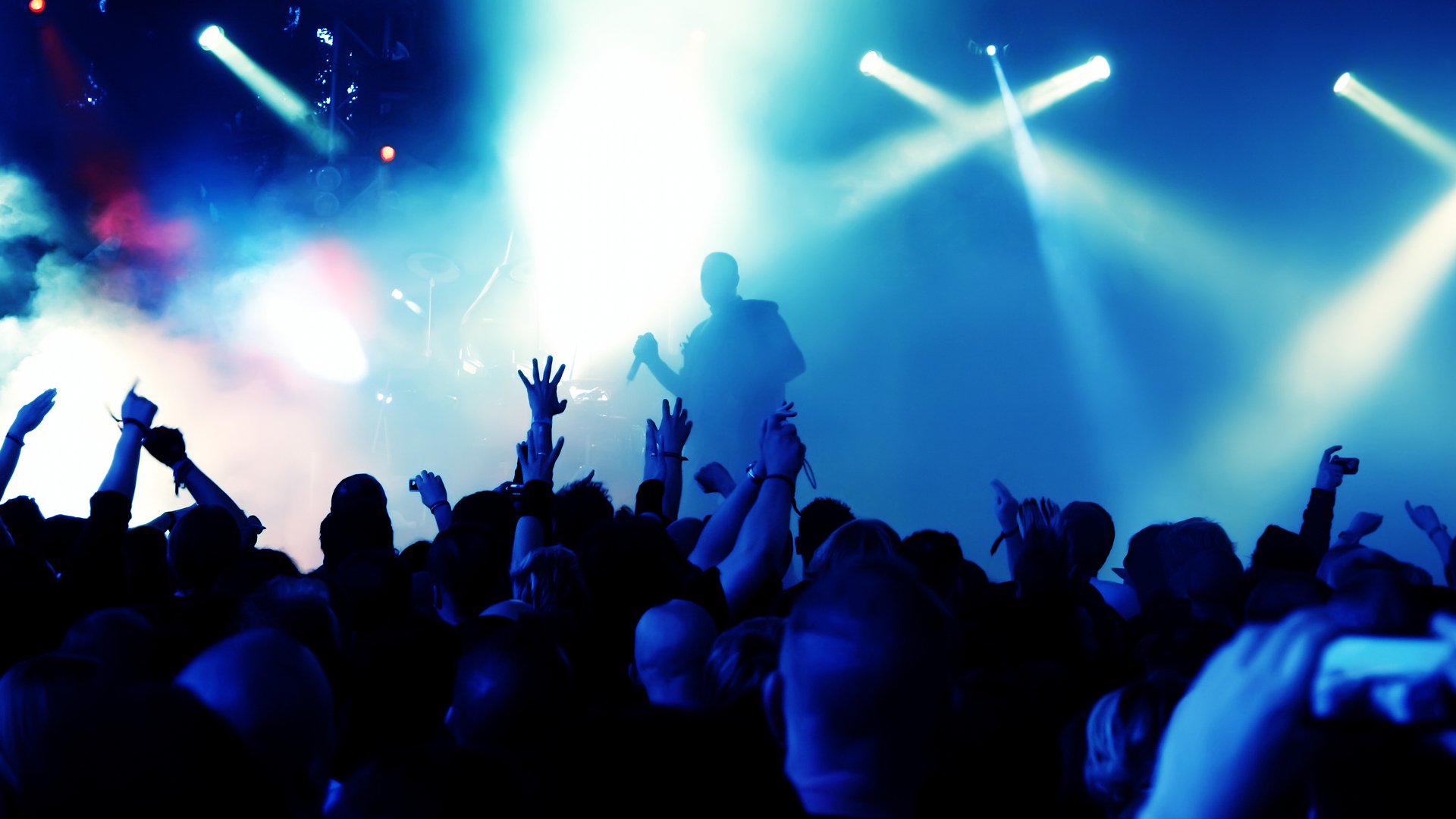 Vol: 45 Issue: 3 | September 2022
The Hong Kong Observatory calls them black storms: rainfall and winds so intense that they cause widespread flooding, can bring down multi-storey scaffolding and even force the Stock Exchange of Hong Kong to close.

So, when the storm clouds rolled in over Hong Kong's Victoria Harbour in 2007, Jeff McNally, chief executive of Entertainment Insurance Brokers (EIB), braced himself.

A big ice rink covered by a massive tent had been erected in Victoria Park at Causeway Bay to stage the Disney on Ice show. Hundreds of thousands of dollars had been spent on flying in the performers, preparing the venue, promoting the show and ensuring all the services were in place.

McNally also recalls that the local promoter had been wavering on insuring the production, figuring the chances of anything happening were remote.
At your own risk
For McNally, a lack of awareness of potential risks among those in the entertainment industry is nothing new. When he first began spruiking for business in Singapore in 1993, 'it was like banging your head against a brick wall,' he says. 'People were like, "nothing happens in Singapore".'

Simon Calabrese, national segment leader – sport, leisure and entertainment for Marsh Australia, says many entertainers worldwide are unaware of the risks and potential losses they are exposed to.
'We deal with individual sole traders right through to some of the biggest names within the entertainment landscape and not a day goes by when a client is unaware of some element of their exposure,' he says.
'For example, a very common misconception made by musicians and performers is the notion that they are covered for public liability insurance when playing at a live venue. This is almost never the case.'
The A–Z of covers
EIB offers no less than 40 different types of entertainment-related cover. A small sample includes animal mortality, kidnap and ransom, political risk, interruptions to signal transmission, terrorism, prize indemnity and moral turpitude.

Calabrese says the kind of risks those in the entertainment industry need cover for can go well beyond the standard fare of public liability, professional indemnity and accident insurance.

'There are niche, entertainment-specific insurances,' he says, pointing to negative film insurance (which protects against costs incurred by accidental loss or damage to film negatives or content media) or prize indemnity and hole-in-one insurance (cover for the cost of a chance big prize like a hole-in-one in a golf tournament or half-court shot in a basketball match).
Top of mind
Thanks to COVID-19, the risk of a random natural event forcing a show or concert to be cancelled is all too familiar.

In the past two years, everything from major sporting events, music festivals and film shoots to community fairs, fun runs, art shows and live entertainment at restaurants and bars have been called off because of concerns about virus transmission.

McNally says the outbreak of SARS in Asia in 2003 caused a significant change in attitude and the local market became a lot more insurance-literate — to the extent that many in the entertainment sector were already covered for pandemic-related costs when COVID-19 hit 17 years later.

Entertainers in other regions didn't learn the same lesson.
In 2020 alone, casino operator Caesars Entertainment claimed that pandemic-related business disruptions cost it US$2 billion, Italy's entertainment sector was estimated to have lost 8 billion euros and Canada's entertainment industry suffered a 50 per cent decline in operating revenue. Australia's live entertainment industry also lost more than A$1.4 billion in 2020.
Unseen: cyber risk
Even as the sector tries to move on from COVID-19, plenty of other risks abound.

While the huge business disruptions caused by the pandemic have made event cancellation insurance front of mind for event promoters and artists, Calabrese warns that many in the entertainment industry still overlook the massive threat from cybercrime.

'Many clients may not yet realise the full quantum of risk associated with cybercrime,' he says.
'A small phishing scam may easily cost a company upwards of A$50,000 in financial losses.
A breach of privacy could become a multi-million-dollar loss when factoring in fines and damages, public relations and remediation costs.'
Pushing the limits
Of course, some entertainers, promoters and investors are well aware of the standard risks they face and are pushing for new or unusual forms of cover.

Ronald Loke, director, media and entertainment at insurer Gallagher, recalls that one client wanted to insure two lead film cast members who were being towed simultaneously in separate gliders by the same aircraft.

Loke says the pressure for bolder and more eye-catching films and television shows is leading to more novel concepts and storylines, creating different forms of risk for brokers to understand and insure. For example, when foreign language shows are translated into English, it can create production risks around title clearances and errors and omissions, he says.
Weathering the storm
But what of Hong Kong's Disney on Ice? McNally says the local promoter eventually relented under pressure from his US business partner, and McNally organised cover against a range of risks, including storm damage — which turned out to be a very good call.

As the black storm swept through the city, it dumped an enormous amount of rain, sending a two-metre-high wall of water pouring through the venue and destroying the tent. The entire 19-performance season had to be abandoned.

Happily for the promoters and investors, the US$2 million losses were covered by insurance — a very concrete demonstration of the value of the right advice and the right entertainment cover.
The show must go on: top five trends in entertainment insurance
Inability to attend: covers refunds to event goers unable to attend due to events outside their control (such as COVID-19 infection).
Non-damage business interruption: cover for lost earnings where event goers are prevented or deterred from attending (e.g. police cordons or terrorist threats).
Loss of attraction: cover for businesses that suffer a loss in revenue, despite being well away from the site of a violent act.
Cyber liability insurance: cover for losses incurred by cybercrime, such as phishing scams.
Communicable disease insurance: cover for disease risks for events with large crowds, including conferences, sport competitions, music tours and festivals.
VMIA steps into the breach
In December 2021, Victoria launched Australia's first COVID-19 cancellation cover.

The Victorian Government directed the Victorian Managed Insurance Authority (VMIA) to provide event insurance to help the creative and events industries cope with the effects of COVID-related lockdowns.

The event cover was first offered on 20 December 2021 and will be available for 12 months.
By early June 2022, VMIA had provided cover for 882 events, ranging from small regional music festivals to business conferences and long-run theatre productions.

In some instances, the policy was triggered by COVID-related restrictions announced in early 2022. At time of writing, 134 events had been deemed eligible for a payout.
Read this article and all the other articles from the latest issue of the Journal e-magazine here