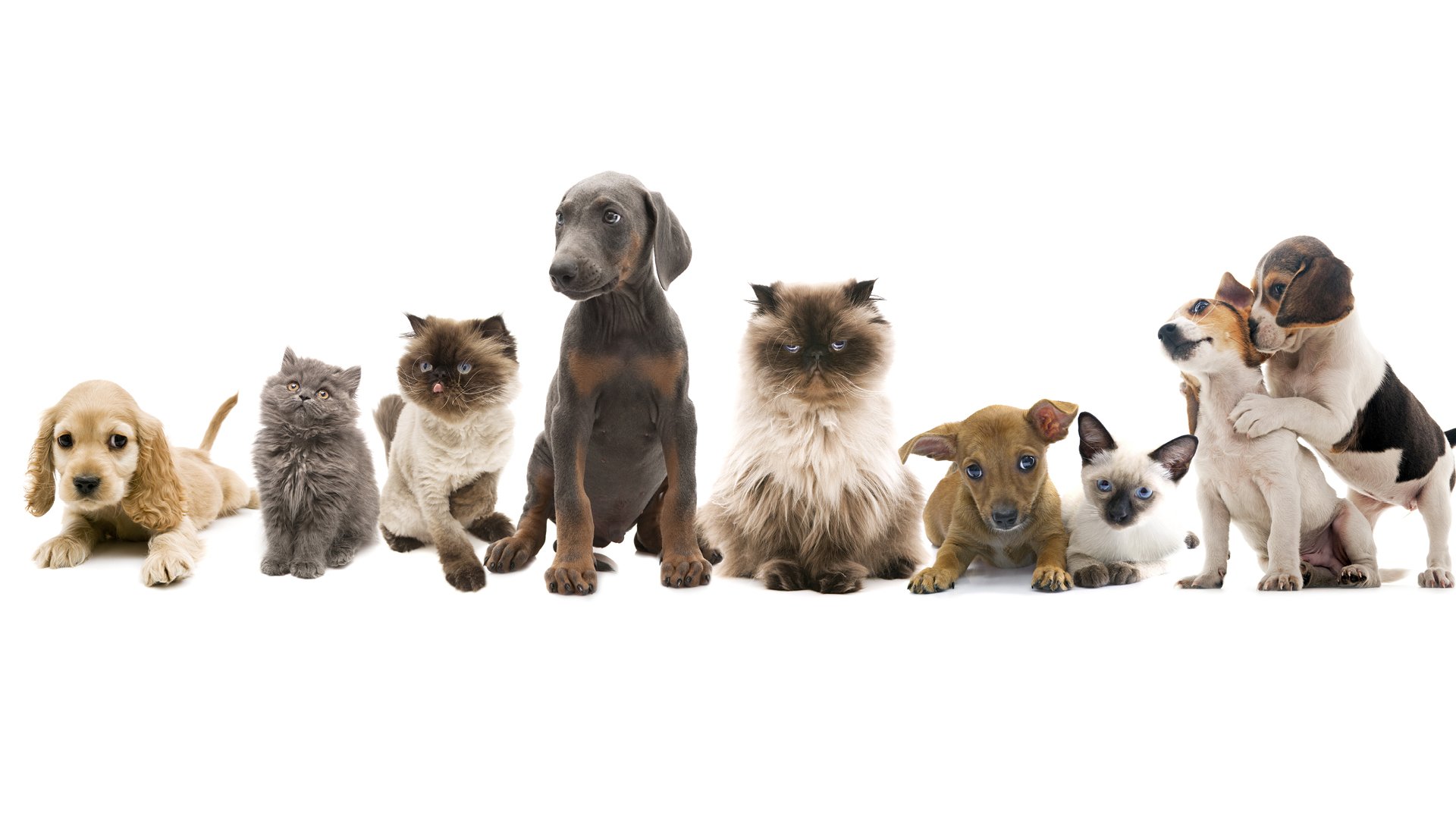 Vol: 45 Issue: 2 | July 2022
How much would you pay to save your fur baby's life?

According to a 2021 Budget Direct survey, almost half of us would be willing to shell out $10,000 of our hard-earned cash to save a pet. However, Southern Cross Pet Insurance general manager Anthony McPhail says many pet owners simply don't have that kind of money on hand.

'In our own New Zealand survey a few years back, it's at the $1,000 mark people start to feel like the vet bills are beyond their means,' he says.

iSelect says the average cost of a routine visit to the vet in Australia is A$397 for dogs and A$273 for cats. Even relatively common medical problems, including skin allergies and infected cuts, can quickly add up to thousands of dollars in treatment costs.

Given how much we love our pets — Asia Pacific has some of the highest rates of pet ownership in the world — pet insurance seems like a no-brainer. And yet even in Japan, the APAC country with the highest pet insurance penetration, only 12 per cent of pet owners have cover. In Australia and New Zealand, levels stand at around 6 or 7 per cent, while penetration is less than 1 per cent in most South-East Asian countries.

Why aren't more pet owners signing up to protect their furry family members?
What is pet insurance?
'If I talk to my marketing team, they say pet owners simply don't realise that pet insurance is an option,' says Southern Cross Pet Insurance's McPhail. 'Raising product awareness is the biggest job to be done.'

Word of mouth is one of the most powerful marketing tools for pet insurers. Many first-time pet owners simply aren't aware of how much vet visits cost, and even experienced pet owners may not know about all the sophisticated — and expensive — treatments now available to ensure pets live longer, healthier lives.

Once people know about pet insurance, then common insurance barriers — exclusions, product costs and complicated, sometimes paper-based claims processes — become the issue.
Kevin Hoong is the co-founder and CEO of Oyen Pet Insurance in Malaysia, a digital-first insurance and pet wellness platform that was launched in April 2021. Oyen customers sign up and manage their cover and claims online.

'The reason Oyen was founded is because we saw pet owners weren't having a good experience with traditional insurance companies,' says Hoong. 'I think the majority of pet owners are millennials, and millennials don't want to fill in forms anymore, and they don't want to talk to an agent anymore.'

Hoong says Oyen focuses on trust, transparency and simplicity. 'How transparent are you in communicating what's covered and what's not covered? We have got rid of all the insurance jargon, and then we've tied everything together with technology.'
More than a pet
Aiding growth in the pet insurance market is the pet humanisation trend. Says Hoong:
'More and more people treat their pets as family members. In some developed countries such as Taiwan and Japan, there are more pets than children under the age of 12.'
'If we have all these tools and resources for parents and their children, we need to start thinking about how we can help pet owners as well, because they're also going to be a large part of a population.'

Pet insurers can also help strengthen and grow petcare ecosystems, especially in countries where pet ownership is just starting to take off.

'In Australia, vets are one of the most trusted professionals out there,' says Jose de Franca, PetSure's chief strategy and growth officer. 'That's not the same in all markets. For example, we've looked at the Chinese market in some depth, and it's very different there. Many companion animal vets in China were originally agriculturally trained, and there have been some bad experiences around inexperienced vets. This means that trust in the local vet has to be built up and the insurer can play a really key role as a trusted and known entity for pet parents.'
Alternative market competitors
Beyond traditional insurers and specialist pet insurers, other players — such as supermarket brands Woolworths and Coles, as well as ecommerce retailers like Kogan — are also carving out their share of the pet insurance market.

De Franca says that pet insurance is seen as a part of the supermarket whole-of-pet strategy.
'Woolworths and Coles are both aiming for a greater share of the pet parent wallet,' he explains. 'This has seen changes such as more premium offerings in the aisle and fresh foods for pets, and they have also brought in a pet insurance offering alongside their other financial services.

'They are able to use their strong brands, rewards programs and what they already know about pet parents to create compelling offers in market.'

For ecommerce brands, adding a financial service like pet insurance extends the customer relationship.

'Kogan is part of a growing trend of digital retailers looking to expand the range of services that they offer their customers,' says de Franca. 'Their hypothesis is that they sell pet products and pet parents are on the site, so why not offer pet insurance? Since 80 to 85 per cent of pet insurance in Australia is already sold directly online, it presents an opportunity for existing digital retailers with large customer bases.

'It also allows the digital retailer to build a longer-term relationship with the customer. The average pet insurance policyholder keeps the product for at least four to five years. Typical digital retail customer relationships are much shorter than that, so adding pet insurance provides an opportunity to strengthen customer loyalty.'
Sign on the dotted line
According to PetSure, almost 80 per cent of pet insurance sales are made in the first three years of a pet's life. While some pet owners sign up because a friend, breeder or rescue centre has recommended it, others find out about pet insurance the hard way — when they visit the vet and discover just how costly pet health care can be.
Says McPhail: 'There are no government subsidies for animal care like there are for human health care. That creates a lot of stress for the vets, because no vet wants to have a conversation with someone about the best treatment for a pet, where the decision is financially driven.'
Hoong says that many of Oyen's customers are first-time pet owners and — in some cases — first-generation pet owners, not having grown up with pets in the home. This means that they need information about the basics of pet health and care: an education demand that insurers can help meet.

'We write about two to four blog articles weekly, covering all topics ranging from the most common illnesses in cats and dogs, to what the routine vaccinations and check-ups are, to the best food and the vet clinics in a certain neighbourhood,' he says.

The second communications and marketing element Oyen uses to engage prospective customers is user-generated content from the pet-parent community.

'We did a competition for New Year to create a calendar featuring 12 of our top customers, and the number of stories and the amount of engagement that we got out of it was insane,' he says. 'We want to share these pet stories and pictures and videos with our community, and that's also how people recognise we're a pet-care brand, not just an insurer.'

McPhail agrees that the pet insurance space is a fun category to operate in — and it allows insurers to try new things. He points to two recent campaigns Southern Cross ran. The Live Your Pet Life road safety campaign told drivers to slow down because a particular pet in the area might be crossing the road; and New York designer Matthew Adams Dolan, who has dressed Lady Gaga, Gigi Hadid and Rihanna, created a fashion collection of high-vis dog vests — again, linked to a pet safety message.

'We'll do some bandanas too, which anyone can get hold of, because people love it. They just love that almost human connection with their animal,' he says.
Overcoming barriers
There are also challenges pet insurers have to overcome to make the sale. Some misconceptions pet owners have about pet insurance include that it's only for young pets, and that most pre-existing and congenital conditions won't be covered.

Alexandra Thomas, CEO of PetSure, says the industry has worked hard to address these barriers. 'Through our client research and working closely with key stakeholders including regulators, vets and underwriters, we have made significant progress in understanding and addressing the barriers to buying pet insurance.

'Policies have evolved and improved to cover pets of various ages and provide more clarity around pre-existing conditions.'

Thomas says that PetSure does not offer policies where cover stops when a pet reaches a particular age. 'Older pets are more prone to develop chronic illnesses like arthritis or cancer, and it's important to us to have cover available to pet parents when their pet needs it,' she adds.

Some insurers also offer products such as accident-only insurance, which provides more affordable emergency cover for older pets. For pre-existing conditions, most insurers distinguish between chronic and temporary conditions, and they will also cover pets where the previous health history is unknown — as is often the case with rescue adoptions.

As the market develops, underwriters will also be able to dig down into claims data to price coverage more accurately according to breed and other risk factors. Some insurers already price small and large dogs differently, but there's no distinction between cat breeds.

'Over time, we will look at how we can price breeds differently, because they have different life expectancies and different types of common illnesses and genetically predisposed disease,' says Hoong. 'We need to take this into account, so everyone pays their fair share of premium that reflects their pet's health risks.'
Old dogs, new tricks
For those insurers not hampered by legacy systems, the relatively young pet insurance market and growth potential offer the chance to do things differently.

'I think the scope for innovation in pet insurance is really broad compared with other types of insurance,' says de Franca. 'Pet insurances is a young category, and there's an opportunity to jump over hurdles that there might have been in other categories of insurance.'
'There are a lot of interesting ecosystem opportunities — like connecting customers to vets, digital telehealth services and pharmaceutical access, as well as innovations in claims management.'
De Franca points to the reimbursement model as a case in point. 'Traditionally, you had to pay the vet bill first and then make a claim,' he says. 'Now, we have integrated a new system called GapOnly, which works with veterinary practice management software, at 700 vet clinics in Australia and counting. When an insured customer goes to a vet, they tell the vet that they would like to lodge a GapOnly claim. The vet captures the information and we assess the claim in less than 10 minutes and pay the vet directly, with the customer only paying the "gap" between the total costs and what is covered.

'Currently, we pay about 15 per cent of our claims dollars through the GapOnly system.' Adds de Franca: 'Insurers are also at the early stage of deploying loss prevention strategies to try to enhance the sustainability of the category: for example, by encouraging healthier choices from the early stage of pet parenting, or through technology like wearable tech to generate early warning signals when there may be an upcoming health concern.'

With social trends promoting long-term pet ownership, the chance to introduce new processes and technology as standard practice and a market that remains virtually untapped, the future looks bright for pet insurers.

'I'm very bullish,' says Hoong. 'The APAC pet insurance space is projected to grow by 16.8 per cent per annum and reach a value of US$18.82 billion over 2021 to 2030. This is a very exciting region to operate in, where people discover pet insurance and want to get their pets insured: they just haven't found the right company to do it with.

'We can be a market leader in some countries, and we can be a disruptor in some markets, introducing new technology and new ways of getting pets insured.'
Better by design?
Mixes of purebred dogs — such as cockapoos, labradoodles, schnoodles, goldendoodles and chorkies — are becoming increasingly popular. But are these designer dogs healthier and do they live longer than their purebred cousins?

'We have certainly seen an increase in the purebred and designer dog breeds, particularly since COVID began,' says PetSure CEO Alexandra Thomas. 'Cavoodles, French bulldogs, golden retrievers and dachshunds are by far the most popular breeds, representing almost 20 per cent of all new PetSure policy sales in 2021, and moodles, groodles and labradoodles are also growing in popularity.'

Designer pets come with a hefty price tag: A$3,500 on average for a top-10-insured dog breed.

While mixed breeds are often thought to be healthier — avoiding some of the congenital abnormalities that might arise in the offspring of purebred dogs — potential pet parents should still do their homework. Some designer crosses can bring with them the worst health issues from both breeds, such as epilepsy and Legg-Calve-Perthes disease in moodles (also called maltipoos), or hip dysplasia and progressive retinal dystrophy in labradoodles.

Depending on the breed, you may need to ask the breeder about the results of hip scoring, elbow grading and patella certification, eye and deafness (BAEP) tests, cardiac and kidney tests, thyroid testing and checks for Legg-Calve-Perthes disease.
Most expensive pet insurance claims
According to Budget Direct data, snake attacks and tick paralysis can cost up to A$23,000 to treat. However, infections (costing up to A$2,000), allergies (up to A$7,000), cuts and breaks (up to A$4,000) and ingesting foreign bodies or harmful substances (up to A$6,500) are the source of most pet insurance claims. Here are some of the highest pet insurance claims Southern Cross Pet Insurance paid in 2021:
NZ$14,588.66: to remove an eye and treat leg fracture for a ragdoll cat hit by a car
NZ$13,772: treatment for ears, vomiting and peritonitis for a German shepherd
NZ$7,000: cruciate ligament injury treatment for a rottweiler
NZ$6,500+: bite wound infection treatment for a border collie cross
NZ$6,500+: to treat a samoyed that accidentally ingested a tennis ball
Read this article and all the other articles from the latest issue of the Journal e-magazine here