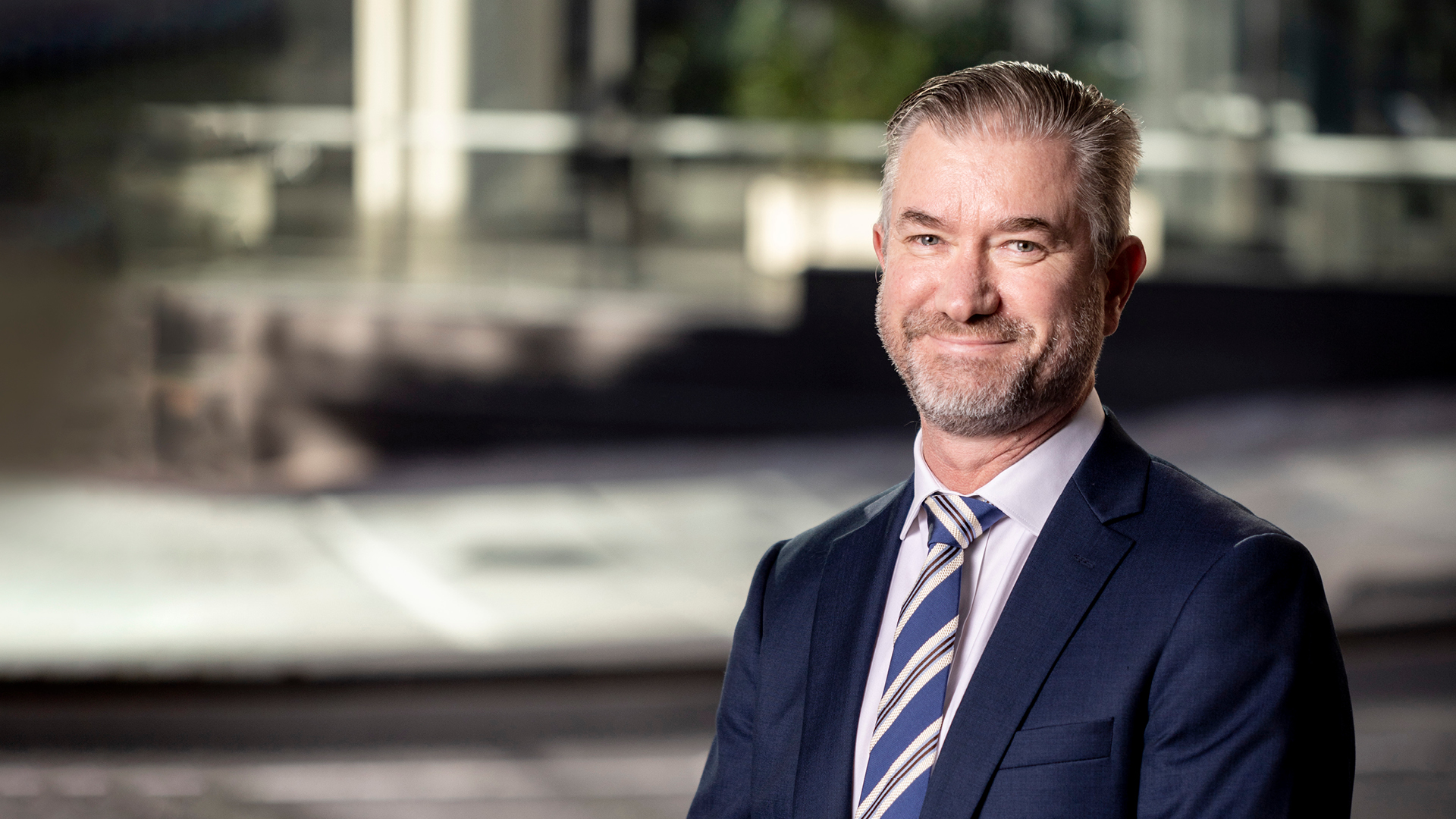 Vol: 45 Issue: 2 | July 2022
When Philip Kewin started out as a clerical assistant in a reinsurance company in Sydney 35 years ago, the industry looked very different to what it does today.

'The role of the broker or adviser was to take care of everything, including all the paperwork and the transactions, and it was very manual-intensive. It was also expensive, because there were staff behind the scenes doing all of that,' he says.

Nowadays, many of these processes have been automated and, as a result, they are carried out much faster and with fewer errors. However, the emergence of digital brokers has left some worried about their long-term future.

'There's a lot of discussion around whether technology is replacing many of the functions of the broker, but I think it's actually highlighted the value of personal advice,' says Kewin.
'I think the use of AI [artificial intelligence] is fantastic, and anything we can do to make the delivery of personalised cover more efficient is an advantage. It

doesn

't replace the value of personal advice.'
People person
Kewin spent just six months in his financial services entry role before the penny dropped about where his real interests lay and he took up an opportunity at an insurance company.
'I started to realise very early in my career that when I had direct contact with clients, I felt as though I was part of the solution — and that it was very fulfilling.'

Throughout his career, Kewin has sought out roles where he feels he can make the most impact. This, of course, includes his current role as CEO of the National Insurance Brokers Association (NIBA), which he describes as being a 'senior servant' to the association's members.

'I deal with the numbers because I have to — it is people I love dealing with most,' he says.
Better together
Prior to taking the helm at NIBA in November 2021, Kewin was CEO of the Association of Financial Advisers (AFA). He took on the role when the industry was navigating a difficult time and adviser numbers were shrinking. Under his stewardship, there was significant growth in AFA membership.

'I came in at a very fractured time, both for the industry and the association,' he says. 'The life insurance framework legislation and professional standards legislation had just been introduced. Some members felt that it wasn't in their best interests and that the association hadn't represented them.'

Kewin sought to repair some of the damaged relationships and to create a more cohesive industry voice. He approached federal minister Stuart Robert and was basically told, 'You're a fractured industry; we don't know what you represent.'

Recalls Kewin: 'I said, "Well, if I bring the other industry associations with us, will that enhance things?" The answer was yes. Then, when Jane Hume became the Minister for Financial Services [in 2020], we were all trying to get a meeting with her. And we said, "If we come together with the Financial Planning Association [FPA], would that make it easier?" And the answer again was yes.

'We agreed on a list of issues that we wanted to raise with the minister, and I believe this was a major factor in achieving the necessary extension to the deadlines for education standards.'

For the first time in a very long time, the industry came together to work collaboratively, including a host of different industry bodies such as the FPA, the Self-Managed Super Fund Association and the Stockbrokers and Financial Advisers Association.
'There were many different voices, but I knew that if we had the one message, it would make us more powerful. I was very proud of the way we worked together,' says

Kewin

.
The time is now
When Kewin was approached about taking over from retiring NIBA chief executive Dallas Booth, he saw it as another interesting career challenge.

'The general insurance industry is in a critical phase,' he says. 'We haven't been hit with as much regulation and legislation as some other areas of financial services. I felt there was a real opportunity to use my skills and expertise to help create the future for brokers.'

In other areas of financial services, the lack of transparency around disclosure of remuneration has prompted the government to intervene with new legislation. According to Kewin, that has produced unintended negative consequences.

'There has been an overreach that has been detrimental to both the financial services community and the clients they serve,' he says. 'By comparison, the broking industry is in a position to set its own standards: to be proactive and control its destiny so that it's not controlled for us in terms of what we want brokers to be.'

Key to this is setting a Code of Practice for brokers that meets or exceeds the public's expectations. The new Insurance Brokers Code of Practice will come into effect on 1 November and covers a range of commitments, including compliance, education standards, disclosure of remuneration, managing conflicts of interest and acting fairly with integrity.
Stepping up
Kewin says there will be two measures of success for the new Code: how well brokers adapt to the new environment and the response to the quality of advice review that is underway, with a report expected in December.

'We have a great opportunity to once and for all show the value of how brokers need to get paid in order to serve their clients,' he says.

His goal is to prove that commissions are a valid form of remuneration and to end the debate on whether they should be abolished. Some consumer groups have argued that commissions give brokers a vested interest in selling a particular insurance product, but Kewin doesn't see it that way. 'It's an appropriate form of remuneration for a broker for the services they provide their client.'

He believes that there ought to be disclosure whenever a commission will be paid, regardless of whether it is general advice or personal advice being given. 'If you're getting paid for something, it is appropriate that you tell the client what the value of your services are.'

When it comes to the different service models available — fee only, commission only or a blend of the two — Kewin is pro consumer choice. 'I support the fact that brokers and consumers have a choice,' he says. 'Whatever works in terms of paying for the advice and getting the best outcome for the client — so long as any commission is disclosed — is the right way forward.'
Two-minute bio
Philip Kewin

Company: National Insurance Brokers Association (NIBA)

Title: CEO
Background
Philip Kewin was born in North Sydney. He grew up on the North Shore — he still calls it home — and attended St Aloysius' College, Milsons Point. He has three children and two grandchildren.
Career
Kewin took over the reins at the National Insurance Brokers Association in November 2021, having previously spent four years as CEO of the Association of Financial Advisers. Prior to that, he was general manager of Life and Investments at Zurich Australia and also had his own financial planning business in Sydney.
Outside the day job
Kewin goes to the gym several times a week and prefers to attend a class rather than train on his own. 'I find combat particularly good to get the blood pumping and punch out some aggression.' He loves travelling and was quick to jump on a plane when international travel became possible again. He went to London for Christmas last year, although he says it was quite an ordeal in terms of the paperwork and COVID-19 testing required.
Top tip
'If there's one way that you can really make a difference, it's to be the CEO of an organisation. It's not the only way — you can make a difference in any role that you do — and if you don't enjoy pressure, I wouldn't do it! I just happen to enjoy the fact that I'm in a position where I can not only control my future, but I can help the industry control its future. That is empowering and satisfying.'
Read this article and all the other articles from the latest issue of the Journal e-magazine here