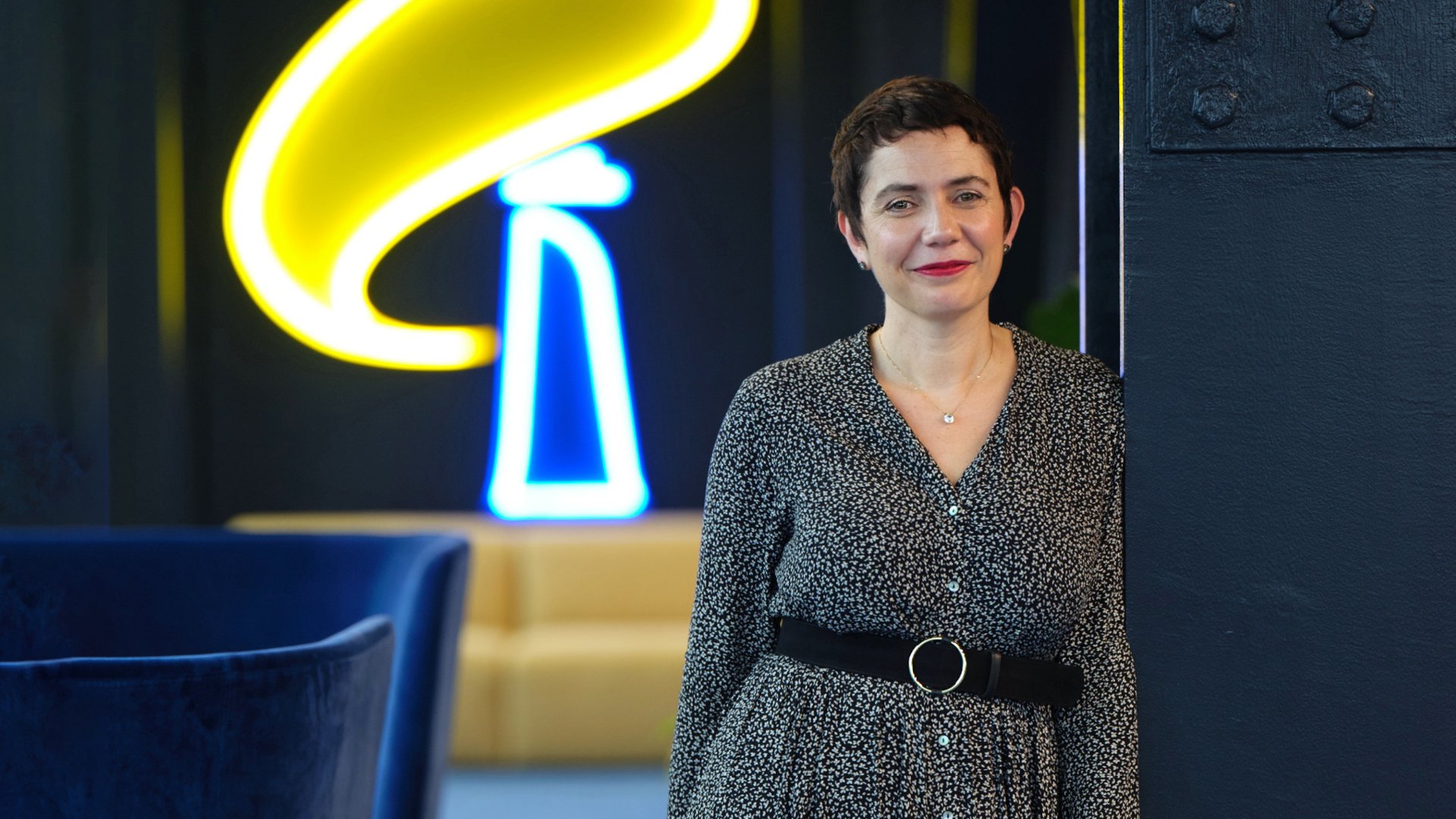 Vol: 45 Issue: 2 | July 2022
After an intense final year of secondary school studies, Sarah-Jane Wild applied for a role at New Zealand's State Insurance that was only ever meant to be a stopgap before doing something else — although what, she wasn't exactly sure.

Wild admits she never expected to find such a fulfilling career in insurance, but in 26 years, she has never doubted her choice to remain in the industry.

'I've loved the variety of roles that I've had and the personal growth that's come with it,' she says. 'But really, what underpins it all is an alignment of purpose that I find very satisfying. I passionately believe in insurance as a means to provide financial resilience for individuals and communities.'

This conviction was reinforced when she witnessed the aftermath of two devastating natural disasters: the 2011 Christchurch earthquakes in New Zealand and Cyclone Winston in Fiji in 2016.
'Insurance is about being there for people when they need it most. Whilst the trauma of the experience cannot be removed, when I saw the devastation, it brought home that insurance significantly reduced the financial stress of those affected.'
Trouble in paradise
After moving to Tower in 2006 as a claims team leader, Wild took up the role of head of claims in 2013 before being promoted to general manager of Tower Fiji in 2015 and moving to Fiji with her husband and their two young children. Less than a year later, Cyclone Winston struck the island nation and caused the deaths of 44 people.

The category five cyclone was the strongest tropical cyclone to hit Fiji in recorded history. Approximately 350,000 people — almost half the population — were affected by the storm and 40,000 homes were damaged or destroyed.

Making the situation even more challenging was the fact that only 6 per cent of properties in Fiji were insured. The Attorney General of Fiji criticised the insurance industry for not doing more to improve low penetration rates of insurance.

'It was difficult to go to villages that were completely devastated and then see the insured properties, which had been built to high standards and had mostly only suffered superficial damage,' says Wild.

She realised that there was an opportunity — and an imperative — to build resilience within Fiji and extend insurance coverage to more of the population. Wild became chair of the Insurance Council of Fiji and started working closely with the government to address the barriers to insurance.

She looks back on the challenge as a career highlight. 'Low levels of awareness around insurance contributes to low penetration rates in Fiji,' she says. 'More education was needed and insurance needed to become more affordable.'
Making insurance more accessible
Wild and her colleagues at the insurance council began exploring the idea of a tiered approach to insurance that would increase the cyclone resilience of properties while at the same time provide access to cover for lower-valued properties. She also developed ties with the World Bank, which invited her to join the board of the Pacific Catastrophe Risk Insurance Company (PCRIC) in 2019.

PCRIC is a captive insurance company that helps reduce the financial vulnerability of small island nations to natural disasters. It does this by providing disaster risk finance products, including catastrophe risk insurance against natural and climatic disasters to Pacific Island countries. Wild returned to New Zealand in 2020 but has continued to serve as its chair — a position she has held for the past two years.

The problem of low insurance penetration in Fiji is ongoing and is an issue that requires urgent attention, says Wild.

'Asia Pacific is one of the most underinsured regions in the world, and it's very much at risk of climate change, with rising sea levels that could completely submerge some islands. Tower Insurance operates in eight Pacific Island countries and we see the need to drive affordability and accessibility among the populations.'

Tower has launched an insurance platform in the Pacific that will allow people to pay affordable premiums, and it is also looking at new products that will provide cover for events such as earthquakes. In April this year, Tower launched My Tower Fiji, which allows customers to pay their insurance premiums, lodge a claim, get a quote, update their personal details, purchase a policy and view their policies all in one simple online portal.

My Tower is the insurer's signature self-service platform, previously only available to New Zealand customers. Its launch in Fiji is the latest in a suite of Tower Pacific technology upgrades this year and represents the final part of Tower's digital transformation project in the region. Tower now plans to launch My Tower in the other Pacific Island nations in which it operates by October 2022.
Encountering resistance
Wild says she loved her time in Fiji, although it was a rocky road to begin with. Her predecessor had been Tower general manager Fiji for more than 15 years and his larger-than-life style of leadership reflected local sensibilities. So, she faced some resistance initially, including from the wider business community, who simply didn't think that a woman of her age was capable of doing the job.
'It was very unusual for a female in their mid-thirties to be in a senior position like that. A few people actually said that they didn't think I would be successful,' she recalls.
On a number of occasions, when she and her husband were introduced, it was assumed that Wild was the trailing spouse and her husband was the general manager. People were visibly taken aback when they realised their mistake. Wild maintained a personal belief in her abilities and cultivated new relationships through networking. Happily, within a few months she had won most of the naysayers over.

'Historically, insurance as an industry has been very male dominated, but I do feel that that's changing,' she says.
Improving customer outcomes
Wild is currently head of partnerships at Tower, where she strives to improve customer outcomes in terms of insurance accessibility. For example, Tower has partnered with the New Zealand Defence Force to provide bespoke barracks cover, which includes free cover for military equipment. Through its partnership with Coastguard New Zealand, Tower is working to help keep Kiwis safe out on the water, and Tower customers can even access Coastguard memberships at a reduced rate.

A first for New Zealand, Tower's partnership with global industry leader Risk Management Solutions has resulted in the launch of flood-risk ratings for every residential address in New Zealand — a crucial development, given the increase in the frequency and severity of weather events due to climate change.

'We want to help our customers — Kiwis and Pacific Island nations — reduce and prepare for their risks wherever possible,' says Wild. 'I enjoy thinking innovatively about how we can help people to reduce their risk profile and make insurance more accessible to a wider group of people.'
Read this article and all the other articles from the latest issue of the Journal e-magazine here