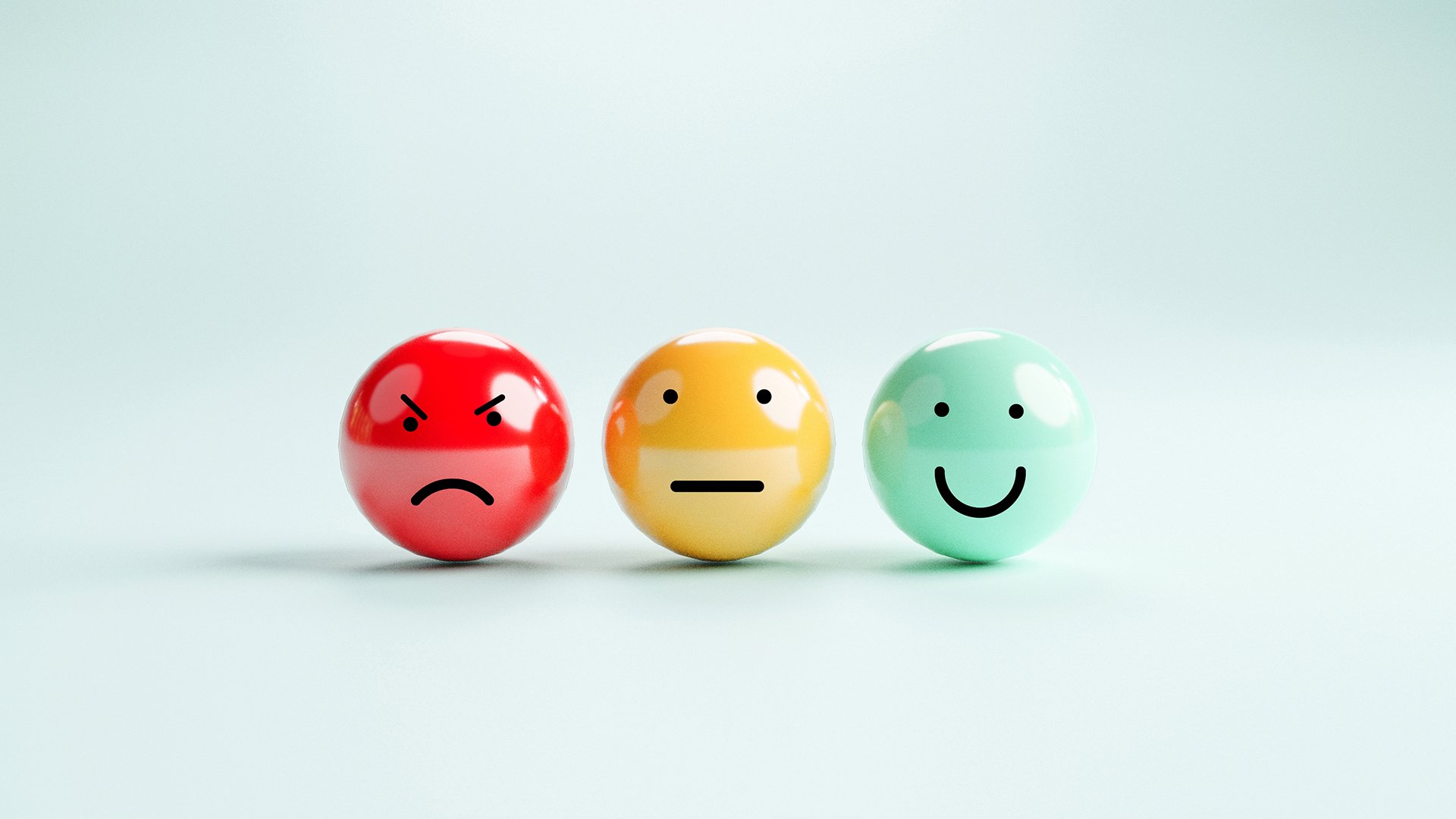 Vol: 45 Issue: 2 | July 2022
For many insurance policyholders, when it comes to engaging with their insurer, no news is good news. However, an annual renewal email — and price increase — is hardly a great foundation on which to build a long-term relationship with a business.
There are good reasons for insurers to focus on keeping their existing customers happy. Acquiring new ones is expensive — estimated at five times the cost of retention. Plus, customers who stay loyal because they're pleased with the way they're treated can be the best ambassadors for a brand.

However, research by United States company Invesp found that just 18 per cent of businesses prioritise customer retention, compared with the 44 per cent that put acquisition first.

This could be a hangover from the time when customers were more inclined to stay with one provider for a lifetime.
Back then, with retention pretty much in the bag, it made sense to concentrate on writing new cover. Building loyalty can be hard work and, because it takes time to see results, acquiring new customers is a much faster and more visible way to boost revenue.

Now, the internet and social media have made it easy for customers to compare features, prices and quality of service, and buying insurance has become a far more active process.
Changing providers is as easy as a few taps on a screen, so it's up to insurers to convince their customers they've made the right choice. Yet, there are still many policyholders who don't hear from their providers from one renewal to the next.
The what, when and where
More frequent communications is an obvious place to start a retention strategy, but there are provisos.

'Insurance is still a lower-touch connection,' says Richard Park, general manager of marketing, portfolio and pricing at AA Insurance.
'Today's consumers are overloaded with information on multiple fronts, so your messages need to be relevant. We found that clear, succinct and pertinent communications are more likely to be read — and they also make it easier for customers to make informed decisions about their insurance.'

To put this into practice, AA Insurance launched a range of educational videos on social media to help its customers better understand their cover. It also began working with WriteMark, an accreditation awarded to documents and websites that achieve a high standard of plain language.

'We've achieved WriteMark accreditation on several policy documents and we plan to upgrade all of our policy documents to WriteMark Plus,' says Park. 'This shows that, as well as meeting a set of established plain-language criteria, you've tested the content on policyholders.'

Christian Bieck, global insurance leader for the IBM Institute for Business Value, believes that insurance policies are often too complex and verbose for the average consumer to comprehend.
'As a result, consumer trust in the industry is strained, and understandably so,' he said at a round table event hosted by Reuters Events and IBM. 'Why trust something that you don't understand?'
Digital with a touch of the personal
Meanwhile, the latest Accenture Global Financial Services Consumer Study found that, while the appeal of digital channels and services is higher among younger demographic segments, desire and preference for digital among older consumers is growing.
For example, 71 per cent of older consumers say they would like the internet chat/video insurance claim process to replace the traditional in-office claim process — up 3 per cent from two years ago.
'You have to remember they aren't just comparing you with other insurers,' says Park. 'They're used to the seamless, cross-channel and end-to-end experiences they get with global technology giants.'
An insurer's market also embraces a wide range of ages and technology skills. A significant percentage of people surveyed by Accenture still preferred channels other than digital.
Successful multichannel networks require more than just easy access, according to Jean-François Gasc, who leads Accenture's insurance strategy industry group in Europe. 'What's also essential is the right mix of automated and human contact with customers,' he writes on his blog.
'Consumers tend to like the speed and convenience of digital services, especially when performing administrative tasks, but hanker after human attention when looking for advice.'
Accenture's study bears this out. Just 12 per cent of respondents said they'd trust an automated service to give them advice about products or services, or to help them make a claim.

AA Insurance understands the need for balance. 'We have continued to invest in our data and digital capability to enhance our customers' online experience,' says Park. 'They can now update aspects of their policy via a self-service online option or make a claim online for many non-urgent items.
At the same time, we have retained our face-to-face channel as this remains very important to many of our customers.'

Asia's latest insurtech unicorn, bolttech, also has the flexibility to meet customers according to their level of digital maturity and using their preferred mode of interaction.
Speaking to Harish Agarawal, head of CX strategy, South East Asia, at Qualtrics, bolttech chief customer officer Ryan Mascarenhas also made the point that, as an emerging insurance provider, bolttech had the advantage of being able to focus on the experience it wanted to create from day one.

'Initially, our focus area was on things like making it easier for a customer to submit a claim,' he said.
'However, by listening to the feedback we learned what mattered most to customers was faster processes and for customer service to be more accessible.'
'Guided by this insight we were able to make scalable improvements benefitting the end-to-end customer journey, not just individual moments in the journey.'

Claim time is the ultimate moment of truth for customers, and a well-managed experience can be a powerful retention tool for insurers — and turn customers into brand advocates. Says Park: 'Our people go out of their way to support customers then, sorting their claim as quickly and efficiently as possible.
With the current supply-chain issues impacting claim timeframes across motor, home and contents, communication and keeping our customers updated on the progress of their claims is essential, as well as looking for alternative solutions where we can.'
Rewarding loyalty
One tried-and-tested customer retention strategy is to actively reward customers for staying with a brand. To that end, some insurers offer loyalty programs, with a range of conditions and rewards.
There are additional benefits of rewards programs for insurers: they have a reason to contact customers more often, and they can also use the program and incentives to influence customer behaviour and help reduce claims.

For example, Prudential Vietnam's PRUrewards is based on how much a customer spends with the insurer each year. The more they spend, the bigger the discounts on things like shopping, dining out and weekends away.
And anyone who purchases an eligible policy from AIA Hong Kong and joins the AIA Vitality program has an option of paying 10 per cent less or receiving 10 per cent extra cover. Members are further encouraged to adopt a healthier lifestyle through reward incentives such as travel discounts and movie tickets.
In Australia, Budget Direct offers similar cost savings to customers with two or more eligible policies, while members of ClearView's Health Maintenance Reward program start out with a 10 per cent discount on life insurance cover, which continues as long as policyholders are taking steps to actively protect their health.
Data privacy's catch-22
Data is fundamental to these loyalty initiatives and to the new, personalised services customers enjoy. The irony is that many people are reluctant to share their personal data.

Australian privacy laws also limit the creation of personalised data, and these limitations are likely to increase when proposed changes to the legislation come into force.
These could expand the definition of personal information, allow customers to erase their personal information and strengthen consent requirements. Daniel Levy, Swiss Re's head of platform analytics ANZ, describes this as 'the catch-22 of data privacy legislation'.

For the future, one of the most important communication tasks for insurers could be explaining how data is collected, used and protected and the potential benefits for consumers, such as greater personalisation, more choice and increased value.
As consumers continue to grow more sophisticated and tech-savvy with higher expectations of their providers, insurers will need to use every opportunity at their disposal to win the loyalty of the customers they attract.
Changing channels
The IBM Institute for Business Value interviewed 1,100 insurance executives in 34 countries about their customer experience initiatives. It then surveyed 10,000 consumers to get the customer side of the story.
The responses suggested that many insurers still rely on phone calls and emails, whereas insurance customers highly value contact by phone, in person or via the web.
Read this article and all the other articles from the latest issue of the Journal e-magazine here