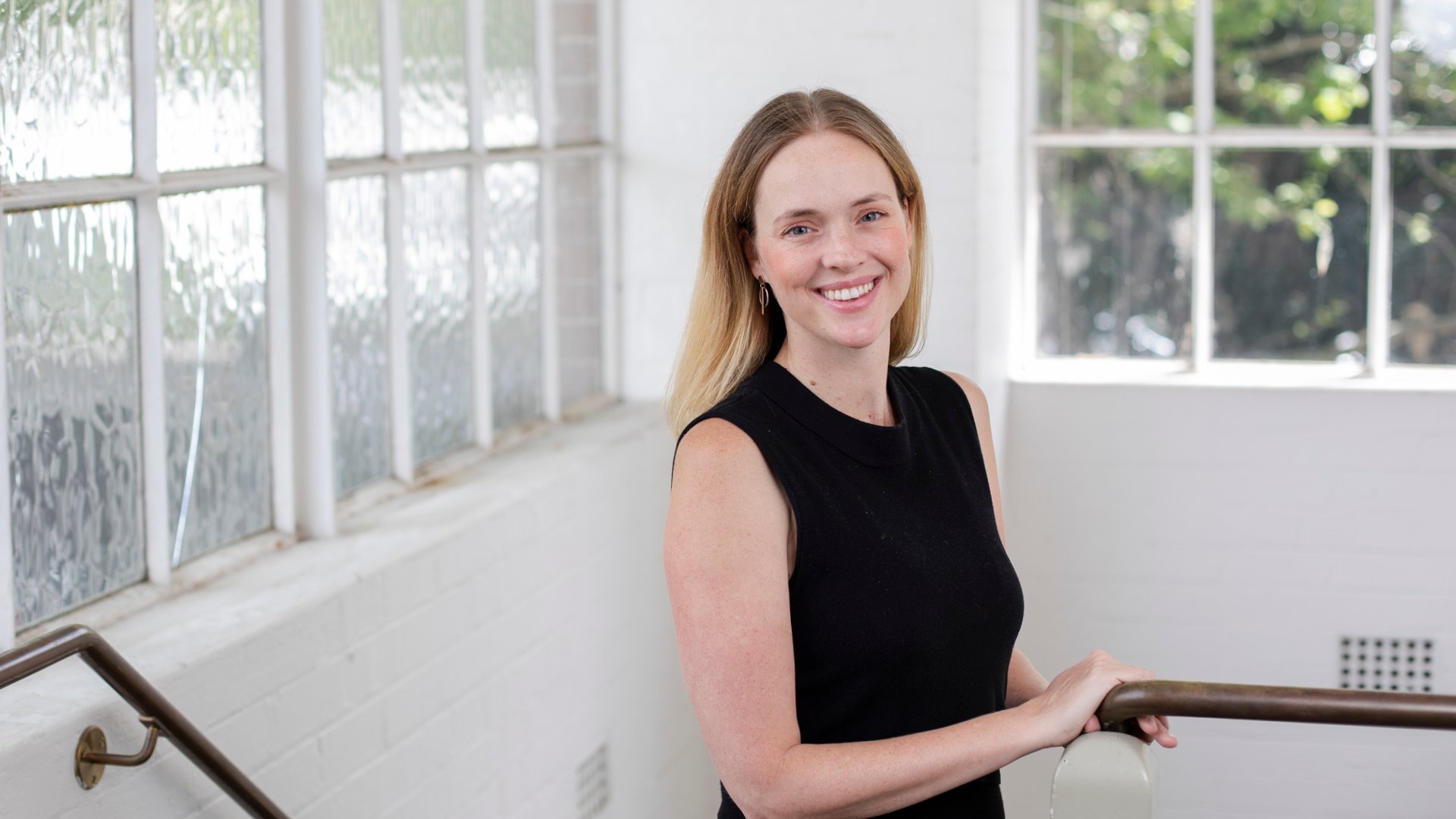 Two-minute bio
Aurora Voss
Company – Zemble
Title – CEO and co-founder
Education
Bachelor of Arts, Arabic and Islamic Studies, University of Sydney.
Background
Aurora Voss was born in South Africa and immigrated to Australia with her family at the age of 10. After initially deciding she would like to be an eye surgeon and beginning a pre-med course, she changed direction and travelled instead to the United Kingdom.
There, she worked for the National Health Service rolling out new diagnostic technology for diabetic retinopathy.
Career
On her return to Australia, Voss undertook a bachelor's degree in Arts and then embarked on her start-up technology journey, beginning with the role of head of customer experience at The Entourage, an education company for entrepreneurs and business owners.
She later worked at KPMG's High Growth Ventures before accepting the position of program manager at H2 Ventures in 2017. With the backing of H2 Ventures, she co-founded insurtech ClaimSpace the same year.
The start-up was later rebranded and redeveloped as the web-based SaaS platform Zemble, and Voss stepped into the CEO role in 2019.
Outside the day job
Away from work, Voss enjoys spending time with her husband and two young sons. She is also a board member of Insurtech Australia and loves connecting with others across the industry.
ANZIIF moment
Voss recently participated in an ANZIIF online panel discussion about the way forward for innovation in insurance. The panel was held as part of ANZIIF's Women in Insurance Month and Year of the Insurance Professional.
Top tip
'Always aim to ask better questions and listen to learn.'
____________________________________________________________________________________________________________________________________________________________
Insurtechs have been powering an incredible transformation in the insurance industry, but if you ask Aurora Voss, CEO and co-founder of web-based SaaS [software as a service] platform Zemble, customer fundamentals remain key to achieving success.
'As an insurtech with new tools to offer, we've had to focus first and foremost on winning and building trust with customers,' she says. 'And that often means something very different to the "move fast and break things" approach that has become so synonymous with start-ups.'
Initially, Voss came to Zemble (formerly ClaimSpace) as an investor through H2 Ventures, Australia's earliest-stage artificial intelligence and fintech-focused venture capital firm.
Working with early-stage fintechs gave her an understanding of what it's like to build technology for highly regulated industries and their customers.
With backing from H2 Ventures, Voss joined Zemble as co-founder and CEO in early 2019.
'We knew that the experience of frontline staff dealing with complex claims and compliance processes in insurance and financial services was frustrating and inefficient,' she says. 'As a kid, I clearly remember how stressful the claims experience was for my parents when we lost our home in a flood.'
The core issue
Voss says that part of the problem is the complicated relationship that industries like insurance have with 'core tech', which results in a lack of transparency.
'This leads to separate, over-customised and department-specific ERPs [enterprise resource plannings], each being used to perform what are often very similar systems or adjacent tasks,' she says.
'The result is a generally siloed approach to data, which shows up as very clunky workflows that create complicated experiences for customers and everyone else outside the enterprise.'
While Voss believes the insurance industry at large gets a 'bad rap' for being slow moving and 'not innovative enough in its thinking', she argues it's actually a chicken-and-egg situation.
'It's hard to be innovative if you're working with tools that limit your ability to adapt quickly or to focus on higher-value work,' she says.
'Insurance organisations are dealing with an unprecedented rate of regulatory change, and their systems just can't keep up with it.
For example, in Australia, the definition of "claim start date" varies from code to code, so it's more important than ever to have tools that can make complying and reporting on compliance much easier and faster.'
A single source of truth
The Zemble platform allows insurance organisations to do just that, without the need for any technical expertise.
Zemble's process builder allows claims, complaints and compliance teams to map and execute complex processes involving many stakeholders, steps and materials. With configurable workflows and real-time collaboration, Zemble acts as a single source of truth for every case.
'At Zemble, we saw an opportunity to support small to mid-market insurance and financial service businesses with new "building blocks" that help deliver secure and accessible digital experiences to everyone involved in complex claims and complaints processes,' says Voss. 'We truly connect the front and back office.'
Zemble raised pre-seed funding of around A$1 million in early 2020 from venture capital and angel investors in both Australia and the United States.
'We've used those funds to further develop our product, win an early stable of customers and grow our core team,' says Voss. 'Soon we will look to start raising our seed round of capital, which will allow us to further fuel R&D and customer acquisition with a focus on the US and Canadian markets.'
An eye to the future
Born in South Africa, Voss immigrated to Australia with her family at the age of 10. A hereditary corneal disease inspired her early dreams of becoming an eye surgeon, and, as a teenager, she spent many afternoons after school and during holidays working for one of Australia's leading eye specialists, Paul Beaumont.
'Paul has been one of the most important people in my career, as he gave me a chance, early on, to learn so much about the healthcare industry and the technology driving it,' she says.
However, just three weeks into her pre-med degree, Voss decided to change tack and travelled to the United Kingdom, where she took a job with the National Health Service rolling out new diagnostic technology for diabetic retinopathy.
When she returned to Australia in her mid-twenties, she chose a degree in Arabic and Islamic Studies.
'I have a knack for languages and I love learning about new cultures,' she says. 'For better or worse, I didn't do [the course] thinking about the job I would have at the end.'
Building blocks of trust
Without doubt, winning trust and business from Zemble customers is the achievement Voss is most proud of, as well as 'building a dedicated and diverse team focused on open communication and respect'.
She reveals the Zemble team has 'big things' planned for its customers.
'We'll continue to enable them with the most secure and accessible building blocks that turn their complex processes and stakeholder networks into high-performing, empathetic experiences,' she says. 'In particular, we look forward to supporting our customers to adapt their processes and reporting capabilities to changes in current regulatory requirements.'
Zemble will also continue working with small to medium-sized carriers, managing general agencies, third-party administrators and other insurance-related businesses here in Australia, 'but with an increasing focus on the US'.
According to Voss, the biggest opportunity for the insurance industry is to empower its people with the most flexible and empathetic tools possible. This will allow those who know the industry and its customers best to create meaningful experiences and outcomes for all.
'I'm hoping to see core systems shift to the cloud, as this will help insurers become more nimble when launching new products and creating better customer experiences,' she says.
'And as we all realise, insurance truly does "take a village". I think we'll see ecosystems and partnerships continue to develop globally.
'The best insurance organisations I know are able to act as ecosystem orchestrators, because they connect everyone needed for the best outcome — that includes customers, distributors, vendors, healthcare providers, carriers and reinsurers.'