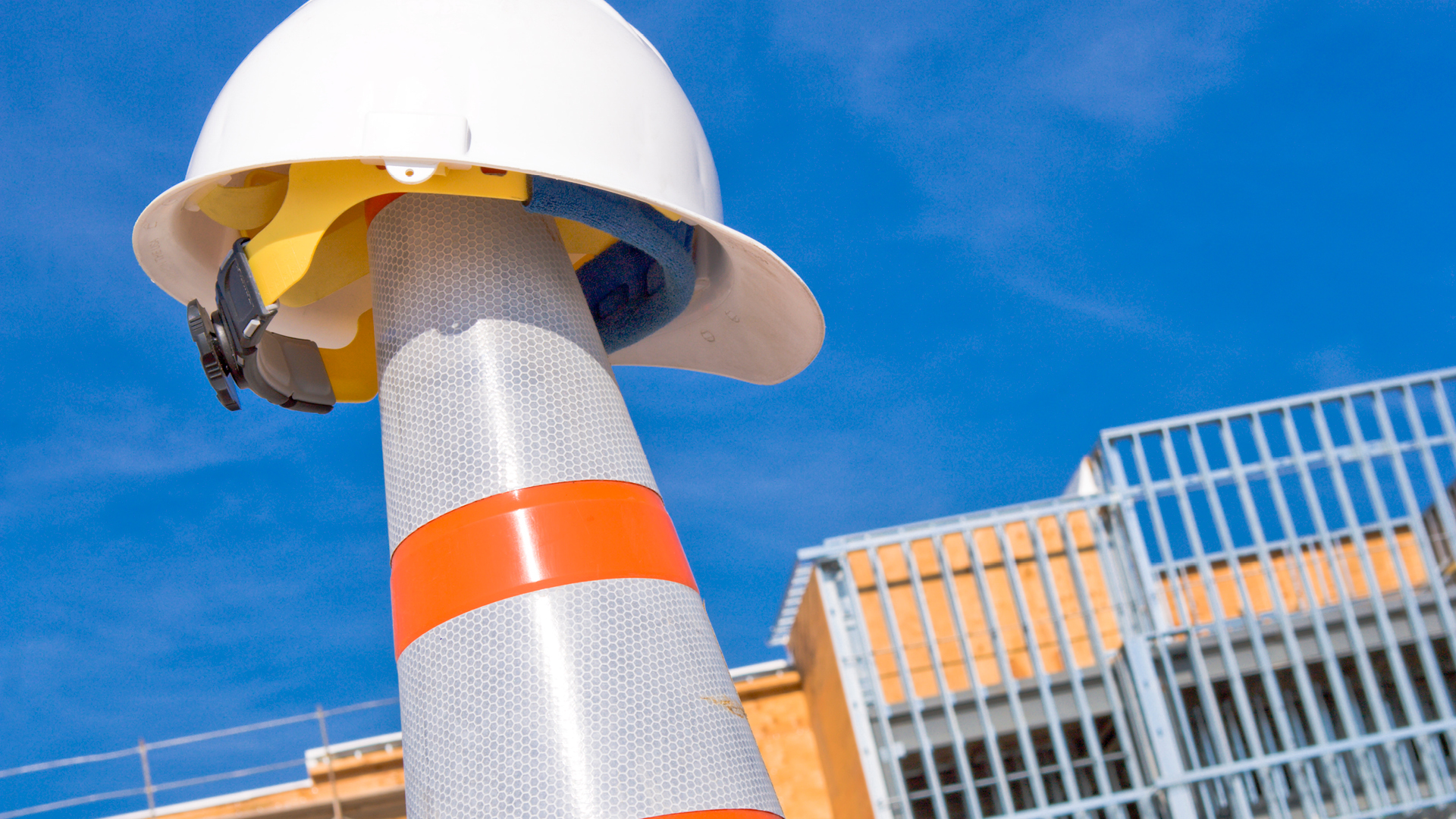 In short
Insurers are investigating the latest technologies that can help clients improve work health and safety and reduce claims.
The prevention of mental health claims is clearly on the agenda, in addition to the more common musculoskeletal injuries.
Working from home during COVID-19 has added complexity to reducing risks and claims.
A recent report from McKinsey & Company predicts that one of the biggest shifts we'll see in claims over the next decade will be the focus on prevention.
The report says insurers are likely to proactively approach clients with data-driven suggestions on ways to reduce risks and claims.
When it comes to work health and safety (WHS) risks, insurers are increasingly on the lookout for innovative opportunities for improvement.
App puts injury prevention on the agenda
Greg Lindner, co-founder and director of WorkSafe Guardian, says he's been talking to several insurers about his workplace safety app.
It allows employees working alone in the field, office or in dangerous areas to activate a medical or safety alert if they need help. This is picked up by a 24/7 response centre, which sends out the help required through location tracking.
'I've spoken to two large insurers in the past six weeks and some state bodies that handle workers compensation,' says Lindner. '
They are not sitting around thinking that one size fits all. Insurers are looking to add value to their products and to differentiate themselves from their competitors. They may not be able to compete on price, but they can compete on extra value.'
The costs of getting it wrong
The physical, emotional and financial costs of injury are huge. Safe Work Australia puts the total cost of workplace injury and disease at around 4 per cent of GDP.
Despite the clear rise in mental health claims over recent times, Katherine Gobbi — head of Recovre, part of Mercer Marsh Benefits — says musculoskeletal injuries remain the most common form of injury sustained in the workplace.
She adds that no sector of the economy is exempt from workplace injuries.
'While claims come predominantly from blue-collar industries, this dynamic is changing as companies in blue-collar industries invest heavily in WHS and focus on their recruitment processes.'
Gobbi says insurers are partnering with technology firms, including dorsaVi and Sparta Science, to find ways clients can avoid injuries and workers comp claims.
Partnering for better outcomes
QBE Australia, for example, inked an agreement with dorsaVi in 2020 that will allow its broker network and customers to use dorsaVi's wearable sensor technology.
The sensors pick up muscle activity and movements, and this data is combined with video records to identify workplace injury risks. Companies can use the information to change workplace design, ergonomics and practices to improve WHS.
In the United States, specialist sports insurer A-G Administrators teamed up with Sparta Science movement diagnostic software to help mitigate the risks associated with student-athlete medical expenses.
An athlete's movement is measured on a force plate, and the individual is given a personalised plan to improve their performance and reduce the risk of musculoskeletal injury.
COVID still front of mind
With COVID-19 disrupting training, the assessments are helping college and university sports program administrators decide when their athletes are fit to compete, while reducing the chances of injury.
Back in Australia, Insurance and Care NSW is working with construction and engineering group Acciona to study the use of wearable exoskeletal technology.
A gravity-balancing arm helps workers building Sydney's M4–M5 Link Tunnels to lift tools weighing up to 16kg, with minimum effort.
The exoskeletons have reduced the risk of repetitive strain injuries and increased productivity, because workers are able to use the right tools for the task.
Taking an evidence-based approach
Lindner notes that workers compensation in the past was more often about physical issues. 'Now it's also about mental wellbeing, which can be uncharted territory,' he says. 'There are very economical tools around to make staff feel safe.'
Georgina Lamb, national account manager – life insurance at Australian return-to-health-and-work specialist IPAR Rehabilitation, says her company has been working on programs in this area.
'In 2018, IPAR partnered with TAL to develop a unique, evidence-based psychosocial recovery program specifically for workers living with post-traumatic stress disorder,' she says.
'Increasingly, insurers are looking to promote programs that adopt a biopsychosocial approach to injury prevention, rather than just focusing on the physical risk factors.
The design of such programs involves extensive consultation and collaboration at all levels of a business, giving all stakeholders the opportunity to engage in the process and resulting in better programs.'
IPAR has also partnered with MLC Life Insurance in an innovative, multimodal, mental health support program called Mindset4Life, designed to help individuals diagnosed with depression and anxiety improve their mental health.
The program is offered free to all customers with an active income protection claim, and Lamb says it encourages long-term lifestyle and behaviour change to better prevent relapses and reduce incidence rates.
An evidence-based tool assesses aspects such as a person's self-confidence and resilience, as well as expectations about their ability to return to work.
Support services are provided to help clients improve their holistic wellbeing.
Balancing the books
Preventing workplace injuries and workers compensation claims requires an upfront investment in technology and systems, as well as ongoing staff training and monitoring.
Gobbi says measuring a company's return on investment in safety can sometimes be difficult.
'However, the cost of workplace injuries and illness can be enormous and, at the most basic level, organisations can ask themselves if they want to invest their money in positive risk reduction strategies or their workers compensation premium,' she says.
'The benefits of investing in safety can be far-reaching and not just about a reduction in premium.
Lower turnover, absenteeism, presenteeism and improved workplace culture, quality and efficiencies are just some of the benefits — as well as not injuring employees and potentially destroying lives through catastrophic injuries.'
Working from home complicates claims
More people have been working from home during COVID-19, presenting new work health and safety challenges.
A Chubb study conducted in the United States in 2020 found that more than 40 per cent of respondents were experiencing new or increased shoulder, back or wrist pain since they started working from home.
According to Marsh, that may be the result of poorly designed workspaces. Researchers found that while 43 per cent of Americans working from home during the pandemic have home offices, 48 per cent have been working in bedrooms, living rooms and at kitchen tables.
'From a safety perspective, many organisations have gone from a small number of workplaces to thousands of uncontrolled workplaces,' says Katherine Gobbi, head of occupational rehabilitation provider Recovre.
'This means that many people no longer have set hours, such as 9am to 5pm. They work in and around family commitments and other aspects of daily living. When someone is injured at home, there is more conjecture as to whether the injury "arose out of or was in the course of the employment".
'This adds a level of complexity to a claim which may not have ordinarily existed.
In turn, this can have a significant impact on the management of the claim and claims costs, affecting insurance premiums.'
According to Safe Work Australia, employers have a responsibility to help staff set up an ergonomic workstation at home.
It suggests providing guidance and self-assessments and allowing workers to borrow office equipment if required.
Recovre's remote workplace support services include conducting video and photo inspections to confirm whether or not a workspace is suitable and making recommendations for improvements.
Desk-based workers also need regular physical movement in their workdays and apps such as StretchClock are a useful tool for companies to remind their employees to take a break at scheduled times and guide them through simple stretches and exercises.
Employers also need to consider if their employees are working from home alone, and whether they may require extra support.
As Canadian lone worker safety platform SafetyLine explains: 'Although the work itself may not be dangerous, the hazards associated with lone work often arise from a worker's inability to seek help if there is an emergency.'
Regular automated or manual check-ins and safety apps such as WorkSafe Guardian and SafeZone can help ensure workers are well and safe.