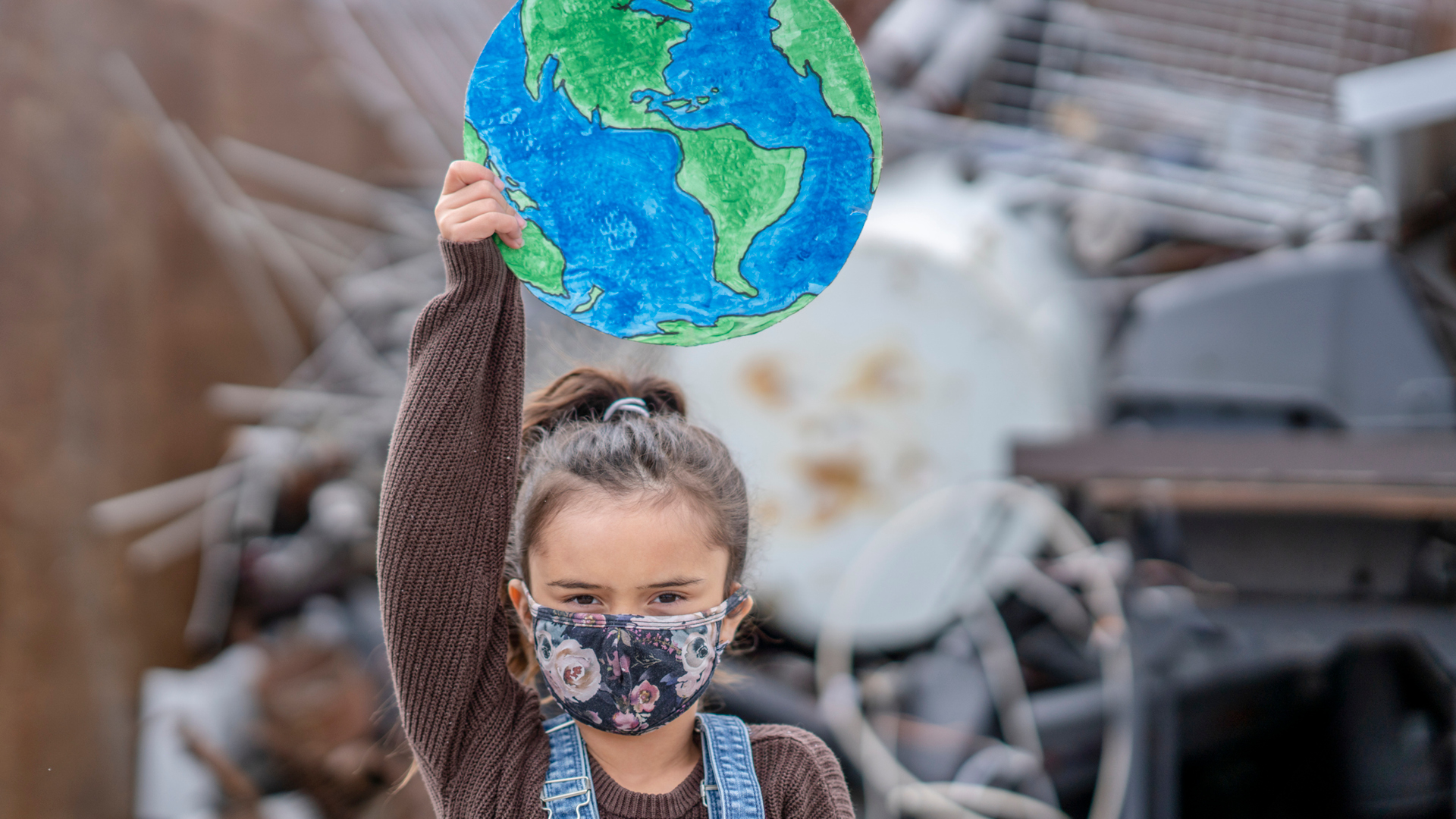 IN SHORT
Insurers can help the world limit global warming to 1.5°C by advising their clients, investing in clean energy and other carbon-reducing innovations, and adopting net zero business models.
The coal, oil and gas industries are the major causes of greenhouse gases, and insurers need to move out of insuring and investing in these sectors as quickly as possible.
The insurance industry can be an incredibly powerful force in the drive for net zero, but it requires action and courage – especially from the market leaders.
The COP26 climate summit concluded in Glasgow last month with a consensus from almost 200 countries to accelerate action on meeting their Paris Agreement commitments.
Despite the grounded flights, closed factories and empty highways in 2020 and 2021, COVID-19 hasn't stopped the countdown to 2050. In fact, the pandemic delayed the date we'll reach 1.5 degrees of warming by only three weeks.
According to Net Zero Tracker, 138 countries have committed to carbon neutrality by 2050, but even if all of them achieve their objectives, we can still expect a temperature rise of 2.5 to 2.8°C by 2100, more than a degree higher than scientists say is the tipping point for irreversible climate impacts.
To have any chance of limiting global warming to 1.5°C, the world needs to halve greenhouse gas emissions by 2030 — giving us just eight years to make significant changes to how we live and work.
According to Michelle McPherson, a director of the Australian Sustainable Finance Institute and chief financial officer at IAG, insurers have a unique understanding of the risks associated with climate change, not only through their core underwriting practices, but because they see firsthand the devastating impacts that more severe and more frequent natural disasters are having on their customers.
Eight major insurers — AXA, Allianz, Aviva, Generali, Munich Re, SCOR, Swiss Re and Zurich — signed on to the United Nations' Net-Zero Insurance Alliance. Each member says they will transition their underwriting portfolios to net zero greenhouse gas emissions by 2050.
But with their client influence, investment funds and their own business net zero targets, can insurers make an impact beyond their own portfolios and help governments and businesses achieve even more?
Influencing clients
One group that believes insurers can do more in this space is Insure Our Future, a global coalition of non-government organisations (NGOs) and social movements pressuring insurers to get out of coal, oil and gas and support the move to clean energy sources.
'All actors in society need to get behind the goals of the Paris Agreement: governments, businesses, NGOs and citizens,' says Peter Bosshard, a spokesperson from the group.
'Insurers play an important role in shaping the direction of modern industrial society. They decide whether risks are acceptable or not, and which ones we can afford to take and which ones may be unaffordable.'
In their role of trusted business partner, insurers can educate and advise their clients on how to reduce and offset emissions.
One insurer that has a long history of providing climate-related insights is Parhelion, which was founded 15 years ago as a mission-oriented company, looking at the role of insurance in climate finance.
In 2022, with investment from the Howden Group and US$500 million additional capital currently being raised, it will launch the world's first sustainable insurance carrier, providing traditional risk coverage and creating new and diversified environmental, social and governance (ESG) products.
Says Julian Richardson, founder and CEO of Parhelion: 'The analogy we use is that the insurance industry does a lot of risk engineering. You could sell someone a fire damage policy and tell them where to put their sprinkler systems, and we can be doing the same for ESG and sustainability.'
Consultation needs to be respectful and constructive, but it also needs to have teeth.
Setting targets
Zurich, for example, says it engages with companies producing 65 per cent of portfolio emissions and lacking targets aligned with the Paris Agreement over a period of at least two years. It requires companies to set targets and promises consequences if they don't.
'Should engagement fail, and companies refuse to set targets after due dialogue, Zurich will vote against board members at shareholder meetings,' a Zurich spokesperson explains.
But it's not only insurers who hold businesses accountable for their lack of action on climate change, says McPherson. 'More and more we're seeing investors, customers and communities holding businesses to account for their climate-related action.
Businesses who set inadequate targets or don't achieve them risk being perceived as making empty commitments and not putting in the work to achieve real outcomes.
'They risk damaging their reputation and ultimately their bottom line, by not meeting their community, customer and stakeholder expectations.'
Making changes to reduce emissions should deliver rewards to the individuals and businesses that act. There, too, insurers can support change through innovative products and rebates.
'Some of the examples we see across the industry include offering insurance based on use, offering price benefits to businesses with strong ESG ratings, insuring low-emission and zero-emission technologies, and supporting policyholders to make their homes and businesses more resilient to natural disasters,' says McPherson.
An example of IAG's work to encourage customers to make greener choices is its Low Carbon Living Project, which is investigating how the organisation can encourage customers to integrate energy efficiency and renewable energy into their homes.
We need to talk about oil and gas
Scientists are clear on the main cause of climate change: greenhouse gases — specifically, carbon dioxide and methane. And the main culprits are coal mining, oil and gas production, and agriculture, including livestock.
While some activists question whether insurers should be underwriting coal, oil and gas at all, Richardson suggests a more measured approach. 'If we all suddenly stopped producing oil, gas and coal today, it would have massive impacts on the economy, people's wellbeing and so on,' he says.
'Engagement with these industries is important, but that's not an excuse for inaction. The transition has to be sincere and done responsibly, and at scale and speed.'
Getting out of fossil fuels also doesn't necessarily mean sacrificing profits. 'Those interests, which many years ago in some cases divested from coal and other fossil fuels and shifted their investments to the renewable energy sector, have done very well,' says Bosshard.
'Once the shift started among insurers, we saw quite rapid momentum on coal, but we haven't seen that yet with oil and gas, unfortunately.'
One insurer bucking that trend is Suncorp, which has stopped underwriting, insuring or investing in coal and new oil and gas projects. It will stop financing and underwriting all gas and oil projects by 2025 and stop directly investing in oil and gas by 2040.
Another mover is IAG. Says McPherson: 'Since 1 June 2018, IAG stopped offering or quoting new policies to any entity where the majority of its assets are directly invested in or income is directly generated from mining or extracting fossil fuel resources. This position applies to all our professional risk products.
'We are also committed to ceasing underwriting entities predominantly in the business of extracting fossil fuels and power generation using fossil fuels by 2023.'
The way forward
Other insurers are still working on mapping out their way forward.
'Through the Net-Zero Insurance Alliance, Zurich — together with peers — is working to understand how methodology can be developed to calculate the emissions associated with the underwriting portfolio,' says a spokesperson.
'Once there is a widely accepted methodology, analysis needs to be done on the transition pathways of the underwriting book and how we should expect the carbon emissions to develop in line with our path to a 1.5°C future. The final step is to translate that into realistic, actionable steps and work with our customers to facilitate the transition.'
But groups like Insure Our Future are looking for faster change. 'Several of the founding members of the alliance — particularly Allianz, Zurich, Munich Re and AXA — are major underwriters of oil and gas, and they are still underwriting the expansion of oil and gas,' says Bosshard.
'The alliance is working towards agreeing on a methodology, and members will need a detailed methodology for a comprehensive transition.
'However, they already know there are certain things they just can't do anymore. They have acknowledged that for coal, and they know it for the expansion of oil and gas but just haven't acknowledged it yet. They don't need to wait 18 months for a complicated methodology to address the clear-cut cases.

'If some of the biggest actors moved, it would put peer pressure on the others. It would create momentum.'
Investing in the future
Green power sources need investment, and there may even be innovations that haven't been developed yet that will need capital and support. With their investment funds, insurers are in a strong position to put their money where their mouths are.
'Innovation is needed in all sectors,' says a Zurich spokesperson. 'We are already seeing a fast transformation of the automotive industry, with forecasts that battery-powered electric vehicles and internal combustion engine vehicles will be equally priced at parity by 2022.
Carbon-intense sectors are accelerating the development of carbon-capture technology and sequestration solutions, and the food industry is thriving with new plant-based solutions to convince consumers to replace meat with vegetables.
Finally, it is worth mentioning that efforts are underway to develop more sustainable aviation fuels and to explore how they can be deployed on a large scale.'
In Australia, Swiss Re has partnered with Southern Green Gas (SGG) to commercialise carbon-capture and sequestration processes. SGG has developed solar-powered direct air capture modules.
The reinsurer says the carbon removal industry needs to grow to the same size as the oil and gas industry by 2050 if the world is to meet its Paris Agreement objectives. At that scale, carbon removal tech will be able to remove up to 25 per cent of the carbon dioxide emitted.
Innovation in Asia
Elsewhere, QBE is supporting innovations in clean energy in Singapore. It's the lead risk insurer for the Sembcorp floating solar farm, comprising solar photovoltaic modules the area of 45 football fields, supported by food-grade, high-density polyethylene pontoons to minimise impact on water quality.
The farm is located on the Tengeh Reservoir in order not to take up prized land in the city-state, and the cool water also allows the solar farm to operate more efficiently.
'As part of the negotiations, we agreed to undertake a number of risk assessments during the construction, so that we could learn more about the risk and provide ongoing recommendations,' says Brendan Dunlea, regional property and engineering manager for QBE Asia.
'As a result, we were also able to connect the client with other experts in the industry — such as a leading provider of lightning and surge protection technology.'
Richardson says insurance is 'a really important part of the capital stack'. 'It's both the glue and the oil of the capital stack: nothing gets invested unless it's insured,' he explains.
'On the underwriting side of the insurance industry, we have huge amounts of influence. Similarly, all the assets that are sitting on insurance balance sheets make up an enormous proportion of the ownership of stocks and shares and investments into the debt market.
'The insurance industry is fundamental to the change to net zero and achieving net zero.'
Bosshard points to life insurance companies, which are huge investors in real estate. If they invested in energy efficiency in the millions of apartments they own, they could accelerate the transition to more sustainable living directly and indirectly, by both creating the market and making some of these innovations more affordable.
'If a large investor in housing like a life insurance company installed solar water heaters in all its properties, it would become more affordable for everyone else,' he says.
Richardson adds that the insurance industry can drive innovation by taking risks that investors and equity and debt providers can't or shouldn't take.
'That doesn't mean we should be reckless with what we're underwriting, but we can be a lot more innovative about the new products that we offer,' he says. 'A lot of insurers have said, "let's sell property damage policies to wind turbines". Yes, every wind turbine needs a property damage policy, but that's not terribly innovative. Innovation of new products to take new risks that are being created because of this transition is a really important role.'
For example, customers can now purchase insurance cover for wave and geo-thermal energy, and bio fuels. There is also a growing market for carbon credit delivery coverage, designed to protect businesses if they fail to reduce their carbon dioxide levels enough to gain and then sell carbon credits to investors.
Within motoring and property, some insurers allow customers to replace a traditional petrol or diesel vehicle with a comparable electric or hybrid car in the event of a loss, or to rebuild or repair damaged property with eco-friendly, sustainable materials. In this way, insurers are replacing 'like for like' with 'like for better / greener'.
Change starts at home
The climate emergency challenges us all as individuals to reduce and offset our carbon footprints. Businesses can do the same, and many have already outlined how they intend to change their business models to achieve net zero.
In March 2021, Zurich announced it was setting new climate targets for its investments and operations. This includes cutting emissions from its operations by 50 per cent by 2025 and 70 per cent by 2029.
And for its investment portfolio, by 2025, Zurich aims to reduce the intensity of emissions of listed equity and corporate bond investments by 25 per cent (tonnes CO2-equivalent per US$ million invested) and reduce the intensity of emissions of direct real estate investments by 30 per cent (kilograms CO2-equivalent per square metre).
Across the globe, insurers are stepping up. In January 2021, Nippon Life Insurance became the first Japanese insurer to aim for net zero emissions for companies in its stock and bond portfolios by 2050, with an interim goal of reducing portfolio company emissions by 26 per cent by 2030.
Currently, Nippon Life's holdings are responsible for around 12 million tonnes of carbon dioxide annually. As one of the largest private institutional investors in Japan, it could influence other investors to follow suit, resulting in faster decarbonisation.
Insurers can reduce their own emissions, buy carbon offsets, overhaul underwriting, make their property investments green and revamp their procurement models.
Says Richardson: 'It's about how businesses transition to net zero, and doing that as appropriately and rapidly as possible, using the right tools. You've got to start with your own emission abatements and take decisive action. Then, there is the option of using carbon offsets for those emissions that aren't avoidable.
'Procurement doesn't just stop at buying low-energy light bulbs and renewable energy. Companies really need to green every line item. It's not enough to say they've procured renewable energy; they must look at every purchase that they're making and commit to sustainable procurement.'
Keep calm and lead
Insurers can make a real difference — if they want to — but it will take courage and decisive action.
'We don't need to wait for the government; let's just get on with it,' says Richardson. 'There are huge business opportunities out there to bring new, diversified, low-competition products and solutions to revenue lines and clients, and to work with people who understand the reality of the challenge that we're facing and the opportunities that are out there.'
Adds Bosshard: 'Insurance companies are very well respected because they take a long view. What they say and do often has a signalling effect beyond their own investments in their own businesses.
'As a citizen, I would prefer governments and insurance companies to follow the science. We know we have to take action now. Committing to net zero by 2050 is meaningless if we don't use the chance we have to make progress today.'
WHY 1.5°C MATTERS
Right now, the world is 1°C warmer than it was before the industrial era began in 1850. The Paris Agreement targeted limiting global warming to 2°C above pre-industrial levels, but most scientists agree we need to aim for no more than 1.5°C — a tipping point. Even if we are to be able to cool down the globe after that point, the climate changes that are triggered can't be reversed.
At 1.5°C of warming, we can expect more severe land and marine heat waves. Ice sheets and permafrost will melt faster, sea levels will rise, the diluted saltwater could impact sea currents, and we will kill 70–90 per cent of our coral reefs.
On land, we can expect deserts to grow and the Amazon rainforest to start dying off. We'll also experience more extreme weather events — wildfires, floods and storms — as well as potential changes to the monsoon cycles.
Climate leaders vs laggards
130+
According to the Energy & Climate Intelligence Unit, more than 130 countries have committed or are considering a commitment to carbon neutrality by 2050 or earlier. But how many are backing up their pledges with action?
CO2-
Only two countries — Bhutan in South-Central Asia and Suriname in South America — are currently carbon negative, meaning they are removing more carbon from the atmosphere than they emit.
13
New Zealand, Japan, France, South Korea, Canada, and the United Kingdom are among 13 countries that have passed their carbon-neutral targets into law. Many others (including Australia and the US) have policy documents, but for the remaining countries, carbon neutrality is still under discussion — meaning their pledges have no official standing.