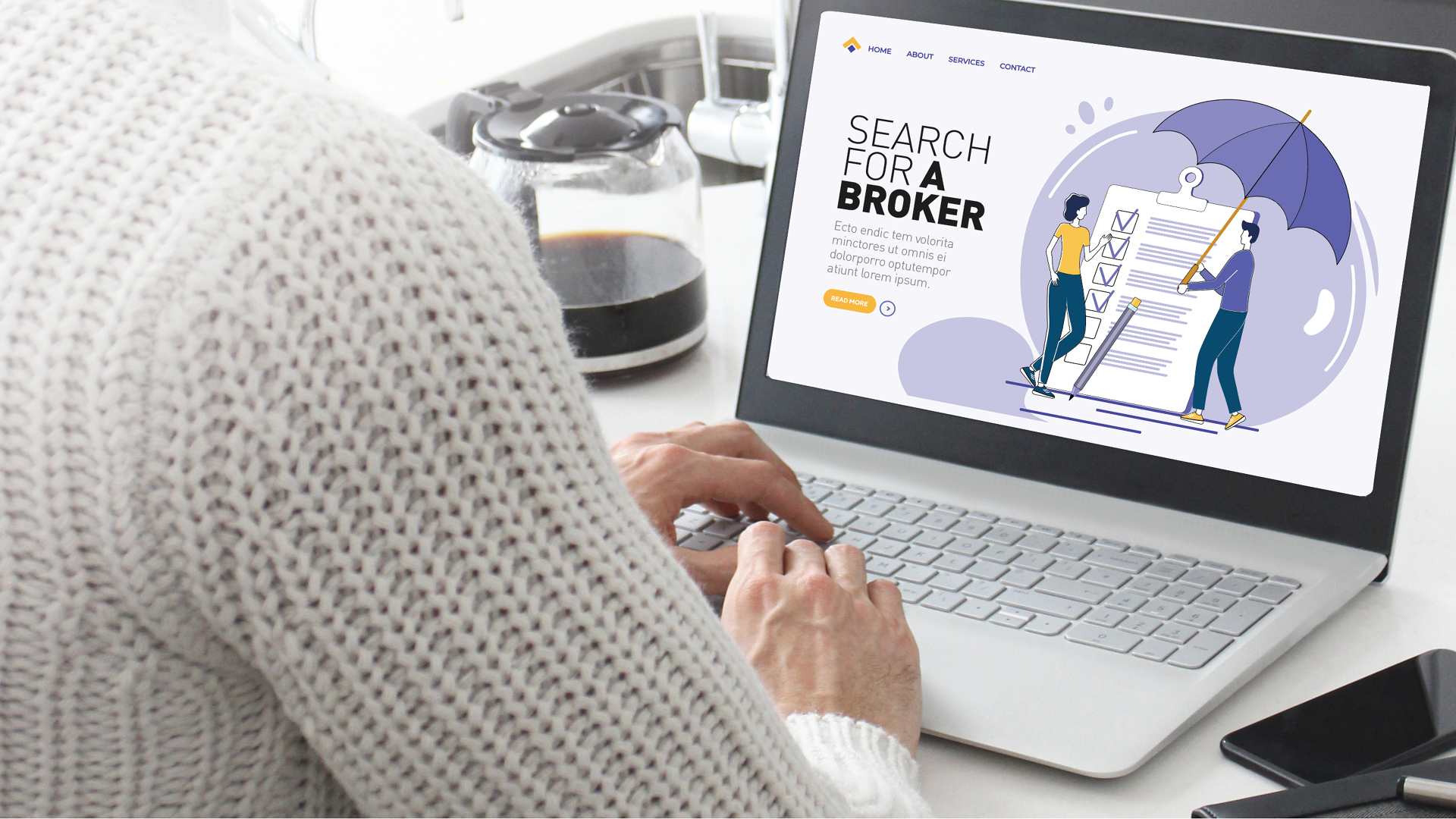 We bank and invest online. We shop online. Many of us even work online. Why can't we buy and manage our insurance online?
For around a decade, tech companies and insurers have been talking about just that: digital brokers.
According to insurance software provider Applied Systems: 'A digital brokerage leverages modern technologies to connect its brokers, insurers, current policyholders and prospective clients. It automates business operations to transform into a paperless brokerage, saving time.'
In practice, digital broking can vary from an online insurance aggregator like iSelect and Compare the Market to artificial intelligence (AI) and machine learning-based software that human brokers can use to provide a multichannel customer experience.
Supply and demand
Digital natives — millennials and gen Z — comprise 51 per cent of the global population. While younger adults want and need the advice a broker can give, they also typically prefer to manage their lives online and on mobile. Or do they?
Jason Wilby is co-founder and co-CEO of Open, an underwriting agency that issues car, home and travel insurance products on behalf of insurance companies.
Open sells insurance directly online and provides white-label products as well as working with brokers who want to issue products to their customers — and allow customers to manage policies themselves.
While he believes human brokers have an essential role to play in the future of broking, he points to the day-to-day management of insurance as a pain point for modern consumers.
'Once you've bought an insurance product from a broker, the only way you can manage that product — lodge a claim, update your address, change your billing details — is to pick up the phone or start a big email exchange with the broker again,' he says.
'Now, for some people that's exactly what they want, but an increasing proportion of the population is used to being able to manage things online, at 2am because that's when it suits them.'
Taking conplexity into consideration
However, the picture changes for more complex risks and forms of cover.
'If we consider young people who are perhaps starting a business, they don't use a digital accountant or a digital lawyer or digital HR,' says Robert Cooper, a director at CPR Insurance Services.
'They are simply not using digital methods for these functions. We find that when it comes to insurance, they want someone who is local, someone they have been referred to or that they know, and that they can discuss their risks easily.'
The human touch also prevails at crunch time: when it's time to make a claim.
Says Cooper: 'The fact is if there is an incident, a client will ring you — even if it's the middle of the night. They don't want to go to an app.'
Another consideration is attracting and retaining talent in the insurance industry, says Dale Smith, CEO and founder of JAVLN, a New Zealand-based software company that provides cloud-based systems to the insurance industry in nine countries across the Asia Pacific.
'Young people are coming into the insurance broking profession,' he says.
'You can imagine the look on their faces if you sit these young professionals down and put them in front of a computer that looks like a green screen and ask them to get to work. Some of the older software and technology in brokerages just isn't fit for purpose anymore.'
Connecting with data
According to Smith and Wilby, digital brokers leverage data and connectivity to innovate and improve broking processes. Done correctly, customers will get more accurate risk assessments and more relevant cover for those risks, plus simpler insurance management.
'We are first and foremost a technology business,' says Wilby. 'We see insurance as an information business, and our core focus is building proprietary technology that's designed to harness the power of data.'
Smith adds: 'The easiest way to achieve structured, consistent and usable data is through the integration of your applications through an [application programming interface] to external data sources such as vehicle data look-ups, property valuations and the company's office.
This ensures your data is entirely consistent, accurate and usable 100 per cent of the time.'
Wilby points to car insurance as an example of how a digital broker can transform the industry.
'We offer pay-as-you-drive car insurance: you pay based on how much you drive in a given period of time.
'You can keep a logbook yourself, or you can link your digital insurance to something that has a record of what you're driving, whether that's the car itself, a third-party app or your accounting software where you're keeping track of your mileage,' he says.
Digital broking at work
Digital broking software can also automate some of the broking services that don't require huge amounts of client consulting time.
'We can automate 100 per cent of renewals,' says Smith. 'Plus, if my car's value has gone from $20,000 to $15,000, I can update the value and renewal version of the policy online myself.'
Combining digital broking technology with business management systems can also help brokers unlock value in the book, cross-selling or up-selling products.
Says Smith: 'A lot of our clients use various [business intelligence] tools such as Power BI or QuickSight.
'That can provide all sorts of insight into the insurance book: not only around up-selling, but also where the risks are around property or business, for instance, and where they can create more value.
'Then, on renewal for example, JAVLN can be used to automatically include targeted marketing messages. I could say: "Your domestic policy's come up, and we've also got a great opportunity for your business insurance. Click here to get more information".'
Best of both worlds
Digital broking software doesn't look set to replace human brokers — Cooper estimates just 5 to 10 per cent of competing business goes to digital brokers — but it certainly offers a way to work faster and smarter, while letting customers manage the simple stuff themselves.
'We think face-to-face broking will survive, but the tools we use will be digital,' says Cooper.
'If digital cuts out time, reduces costs and adds to our client service, we will embrace it.'
Wilby says that at the moment, the broking experience can be quite binary. Some digital brokers offer the convenience of an online experience but no offline or human experience.
Traditional brokers, meanwhile, focus on the human experience and are not fully harnessing the power of digital.
'I think more and more brokers will adopt multichannel experiences,' says Wilby, 'so customers can dip in and out of digital when it makes sense, and work with traditional brokers when that makes sense.'
Smith agrees. 'Risks are becoming more complex and customers need good advice.
'When you have a broker with good tools and a good advice model, it's powerful. Not only have you got the tools to make sure the client experience is good from a digital perspective, you back that up with the value of good advice. That's a really powerful proposition.'
Digital Broking Hubs
Internationally, the United Kingdom is considered a mature digital broking market and Australia is not far behind it, both with a lot of insurance products bought online via aggregators.
Despite its reputation for a focus on technology, the United States is something of a laggard when it comes to financial services.
'New Zealand is further up the curve of digital adoption when it comes to financial services than the US,' says Jason Wilby, co-founder and co-CEO of Open.
'You've also got big investment in tech because the government is supporting it. Fintech is becoming a really big export for the country and Kiwis will be the beneficiaries of that.'
Singapore, Hong Kong and Indonesia have also embraced digital broking. For example, Symbo was sandboxed in Singapore and launched its digital brokerage in March 2019.
Customers can buy insurance directly online, and brokers can use the platform to offer their own white-labelled insurance lines, generate leads and manage customer data.