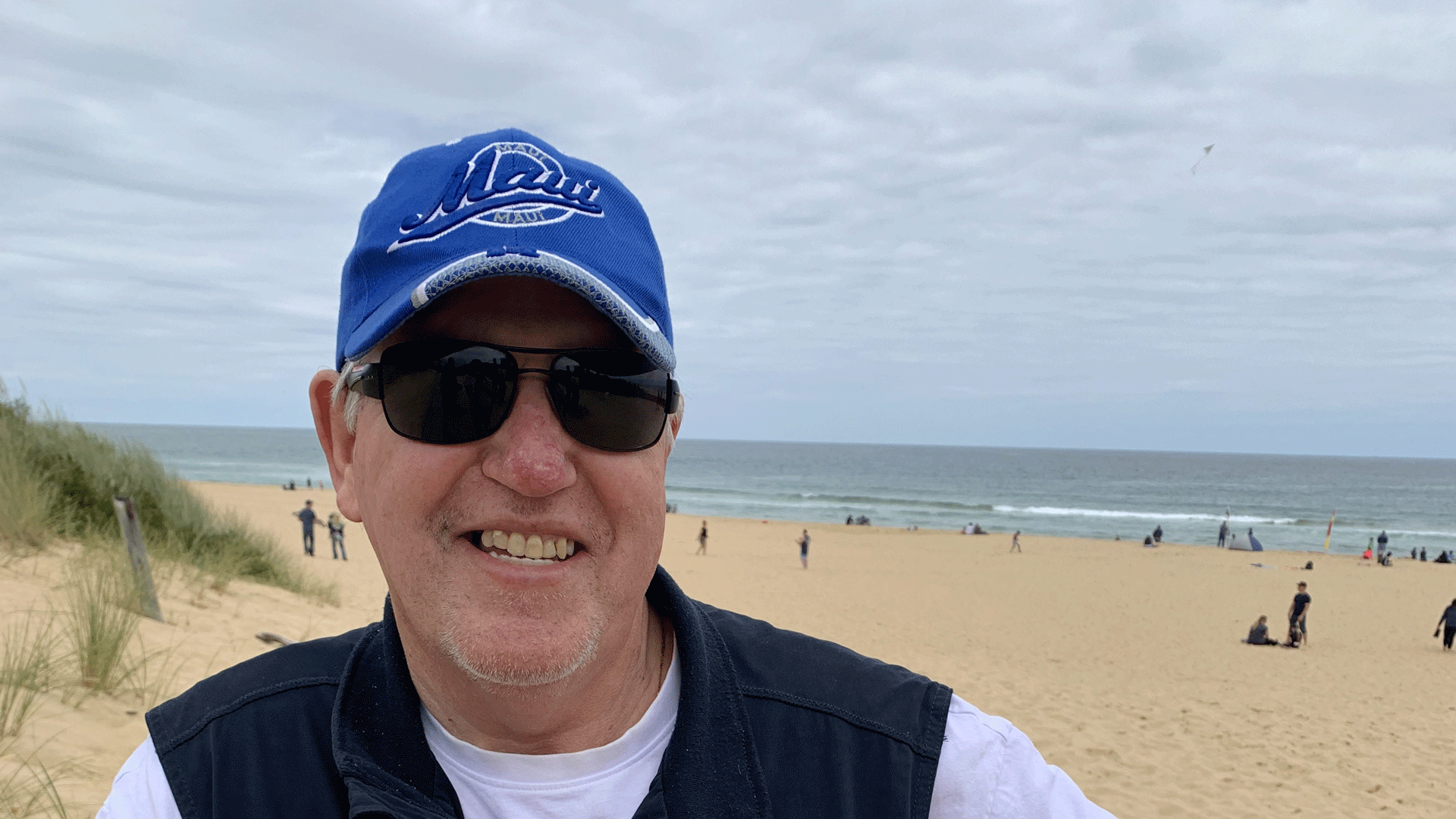 The Australian Insurance Industry Awards are a celebration of excellence, professionalism and community. In 2021, we recognise the achievements of individuals and companies after a particularly challenging year.
Broking Companies of the Year
Trade Risk
Warren Saunders insurance brokers
Marsh
Trade Risk was ANZIIF's 2021S mall Broking Company of the Year, off the back of its outstanding customer education work, client retention and staff support during the pandemic. In particular, the company stood out for using social media to engage with its customer base.
The Trade Risk Facebook group Tradie Daily is now the largest online tradie community, with more than 280,000 members.
Trade Risk managing director Shane Moore says Facebook was simply 'the default option' when he started the business back in 2010.
'It's not a platform for us to promote insurance as such, as that's not what someone browsing Facebook is looking for,' he says.
'Instead, it's somewhere for us to build our presence and authority in our chosen niche and share more content about our people rather than product.'
Warren Saunders Insurance Brokers (WSIB) was ANZIIF's 2019 Small-Medium Broking Company of the Year, demonstrating a consistent commitment to supporting the community and industry.
As part of this, WSIB ran a community support program that helped raise A$20,000 to help drought-affected farmers.
The company not only improved its client retention rate, but also retained all its existing staff and brought on new employees during the pandemic.
Making it three wins in a row, ANZIIF Large Broking Company of the Year Marsh was recognised for its partnership with the AFL and Cricket Australia to raise money for bushfire relief. Its support didn't end there, though: staff also volunteered their time to help communities impacted by the fires.
Marsh's focus on clients and community support was rewarded with a positive net promoter score (NPS), and the judges were suitably impressed, noting its performance demonstrates how a major Australian broking company can bring its strengths to play.
Authorised Representative Network of the Year
According to this year's Authorised Representative Network of the Year Insurance Advisernet, 'the future is advice, not price'.
The organisation achieved extremely strong customer claims satisfaction scores, underpinned by a data-driven approach to the challenges facing insurers.
ANZIIF judges were impressed by Insurance Advisernet's online education, training and employee assistance programs, as well as the company's generous A$50,000 donation to the New South Wales South Coast bushfire recovery efforts.
Insurance Advisernet managing director for Australia and New Zealand Shaun Standfield says the company is 'very pleased' to have won the award three years in a row.
'The award reinforces our strategy of constantly challenging ourselves to invest in enhancing the experiences of our authorised representative practices,' he says. 'If we get this right, we know our practices' end customers will benefit.
Underwriting Agency of the Year
CHU Underwriting Agencies
A finalist in 2019, CHU Underwriting Agencies was awarded Underwriting Agency of the Year in 2021. The judges were impressed with the company's proactive response to the Hayne royal commission reforms, as well as its innovative, multilingual resources designed with its diverse customer base top of mind.
The company launched a new online learning management system for staff, to support them and encourage continuous education and growth that worked for both remote and in-office learning.
CHU has also done significant work to reduce and prevent landfill waste — an area that's going to become ever more important for insurers.
Service Provider to the Insurance industry
This year's Service Provider to the Insurance Industry winner was construction company Paynters.
The company was intrinsic to the rebuilding process after the New South Wales South Coast bushfires, including assessing the damage and coming up with designs and solutions for the Club Malua bowls club, plus other work with the local councils. Paynters also directly helped a family in need via its Lend a Hand campaign.
Insurers provided positive feedback on and testimonials for the company's work, and it's no surprise Paynters had an impressive customer NPS to match.
General Insurance Companies of the Year
Guild Insurance
Hollard Insurance
Small General Insurance Company of the Year Guild Insurance stood out to the judges for its commitment to the wellbeing of the community.
The company provided pandemic relief to a large number of dentists through discounted premiums in 2020, which increased its dentist NPS.
It also supported the COVID-19 vaccination rollout and made sure customers were clear on how their cover worked. In addition, Guild's new leadership academy led to high employee engagement.
The 2019 winner of the Large General Insurance Company of the Year award — Hollard Insurance — took out the top gong again in 2021.
The company supported staff during the pandemic with extra paid parental leave and wellbeing leave, plus new mental health, gender equity and learning and development initiatives.
Judges also praised Hollard's outstanding support of vulnerable customers, which contributed to an increase in the company's NPS and positive customer feedback.
Hollard CEO Paul Fahey says he was particularly proud of the company's decision to offer free counselling sessions for vulnerable customers.
'Hollard empowered frontline staff to offer three free confidential counselling sessions to any customers experiencing mental health trauma, whether it was in relation to a claim or not, through our employee assistance program,' he says.
''Our customers and employees have commented on how beneficial this service has been, and we continue to offer this service to customers in need.'
Life Insurance Company of the Year
MetLife Australia was recognised as ANZIIF's 2021 Life Insurance Company of the Year for the second year in a row.
Judges were impressed by its focus on mental health, cancer, cardiac health and diabetes. This focus was supported by 360Health, an innovative program that offers customers information, support and direct engagement with health experts.
MetLife staff volunteered and did fundraising for community initiatives, including the company's community partner, Habitat for Humanity.
The organisation also waived life insurance premiums for customers impacted by the 2020 bushfires.
Says MetLife CEO Richard Nunn: 'I'm incredibly proud of the entire MetLife team, which has worked tirelessly over the last two years to continue to support our customers and each other despite the disruption of the pandemic.
'We have consistently demonstrated our people-first approach, our commitment to our partners and customers, and our ability to adapt to the rapidly changing life insurance industry.'
Insurtech of the Year
Judges selected Codafication as ANZIIF's 2021 Insurtech of the Year. A number of big Australian insurers have already adopted the company's innovative Virtual Assist program, which uses real-time, high-definition video streaming to guide customers through the claims process.
Virtual Assist has resulted in shorter claims life cycles and reduced cost overheads and carbon dioxide emissions.
Codafication's submission explained how the program works and included data demonstrating the positive impact it has had on customers.
Says managing director and co-founder Daniel Sandaver: 'We are absolutely blown away and humbled to be recognised by our industry peers and by ANZIIF as Insurtech of the Year.
'Codafication began over five years ago with just two founders with an idea. Now, our remote claims assessment technology Virtual Assist and claim management platform Crunchwork have ensured business continuity for some of the largest insurers in Australia in the face of a global pandemic.'
Excellence in Workplace Diversity and Inclusion
A 2019 finalist in the inaugural Excellence in Workplace Diversity and Inclusion (D&I) category, Hollard Insurance took out the 2021 award, complementing its win as this year's Large General Insurance Company of the Year.
Hollard has developed a D&I roadmap linked to the company's purpose: empowering a resilient future. In practical terms, the company stepped up and committed to no COVID-19 staff redundancies, flexible work arrangements, domestic and family violence support, and wellbeing support.
The company has made a gender equity pledge and provided D&I survey data in its submission to demonstrate its progress. It is also working with government and community groups to achieve D&I goals.
'We're committed to this because we believe in cognitive diversity and the psychological safety that thinking differently promotes,' says CEO Paul Fahey.
'One recent development is revisions to our sexual harassment policy that now treats sexual harassment complaints as reportable workplace health and safety incidents. This ensures full transparency and raises sexual harassment to the level of a health and safety issue.'
Insurance Learning Program of the Year
Sedgwick was, once again, awarded the Insurance Learning Program of the Year, largely in recognition of the company's Caring for Customers Experiencing Vulnerability program.
The online learning program, which was initially designed for claims handlers, was seen as valuable by participants and, most importantly, improved customer outcomes.
Sedgwick provided examples of how staff implemented program learnings in real-life situations, as well as possible areas for developing and improving the learning program.
Because of its success with claims staff and customers, the program was subsequently rolled out to all Sedgwick staff.
Professional Services Firm of the Year
The 2021 Professional Services Firm of the Year award went to Finity for its outstanding work for staff and customers during the pandemic — as well as its significant investment in innovation.
Finity's COVID-19 insights campaign investigated the implications of the pandemic on general insurance and provided educational resources, benefiting the community and the industry.
The organisation also introduced API technology, which was adopted by multiple insurers. It helped Finity and start-ups improve their analytics capability and agile pricing models.
Finity managing director Scott Collings says the company is 'proud to service the insurance industry', adding '2020 wasn't the year we set out to win awards for; our focus was to keep our people safe and help clients in whatever way we could.'
Lifetime Achievement Award: Wayne Goodall
Wayne Goodall has been recognised for his more than 40 years of service to the insurance industry, which included senior claims roles at the Transport Accident Commission (TAC), and the Victorian Managed Insurance Authority (VMIA). He retired in 2021.
Can you tell us how you got your start?
I joined the Victorian Public Service as a 17-year-old in 1972, assigned to the State Insurance Office (SIO). Like many of my industry colleagues, I didn't choose insurance, but I'm very grateful to have had a career with diverse opportunities and challenges.
Is there a particular time in your career that had a significant impact on you?
My time at the TAC in the 1980s and 90s had a huge impact on me. TAC had assumed the SIO compulsory third party liabilities for victims injured in road accidents. We moved from a full-blown adversarial claims system to a hybrid of liability litigation and an innovative no-fault compensation scheme focused on treatment and rehabilitation.
What will be some of the challenges and opportunities for the industry over the next decade?
Insurance plays a critical role in a healthy economy, allowing organisations and people to recover from loss. The key challenge will be keeping pace with the changing risk landscape and ensuring the industry's financial viability while continuing to innovate and develop new products and schemes to manage risk.
Another challenge is attracting talent to the industry — not just university graduates but also talent straight out of secondary school, just like the pathway I took into the industry. We need to stay focused on achieving diversity of all kinds.
Read the full interview with Wayne here
Insurance Leader of the Year: Damien Mu, CEO and managing director, AIA Australia and New Zealand
How would you describe your leadership approach?
It's a privilege and a responsibility to be a leader, and this is something I honour and remind myself of everyday. I believe it's important to be purpose led and to lead by example.
It's also vital that I ensure my team understands the significant role they play in making a difference in the lives of our customers.
I seek to empower the AIA family, so they understand that every role performed in the business is required for us to deliver, and collectively we strive for continuous improvement, demonstrate strong teamwork and provide great customer service.
Tell us about AIA's decision to launch the free mental health app Mentemia during the pandemic.
We were concerned about the impacts that financial uncertainty and social isolation could have on incidences of depression and anxiety.
As a life and health insurer, we have a strong belief in the importance of early intervention and preventative health care.
We had seen the value that Mentemia offered to users and believed that it was important that we made the program available to the Australian community during an unprecedented time, when many would need it the most.
What has been your greatest challenge during COVID-19?
Like a lot of Melburnians, I've spent a lot of the past two years working from home.
The experience has shown me the true value of resilience — but I thrive on collaboration, and it hasn't quite been the same in a virtual setting. I'm looking forward to returning to the office and seeing the AIA Australia magic happen in person. It's incredible to drive a purpose-led organisation and see how it comes to life.
Read the full interview with Damien here
Young Insurance Professional of the Year: Linh Nguyen, business development manager, Sedgwick Australia
What has been the most useful tool for your professional development?
Aside from completing traditional studies at university and attaining relevant diplomas, I found early on that taking an expansive networking approach to learning has served to strengthen my understanding of the industry, as well as my personal and professional brand.
Treat everyone you get to meet as a learning opportunity; their experience is invaluable.
My development has also been enhanced through my involvement in professional industry groups, such as being a council member at ANZIIF as well as serving on the organisational committee for industry events such as the ANZIIF General Insurance Breakfast, AICLA / ANZIIF Claims Convention and ANZIIF Rising Star events.
What advice would you give industry newcomers who are looking to get ahead?
Make sure to define what success looks like for you, set up a clear plan to help you there, but don't overcommit. I believe that success can be achieved by everyone — if people know what they're seeking.
What does winning ANZIIF's Young Insurance Professional of the Year mean to you?
This award is a platform to showcase insurance as a progressive, supportive industry where diversity thrives.
As a young female from a refugee family who entered the insurance industry having no prior connections within it, this award demonstrates that authentic representation matters and will help shape how minorities are viewed and view themselves. By breaking down the barriers that exist, we will be open to new ideas and develop new, strong role models.