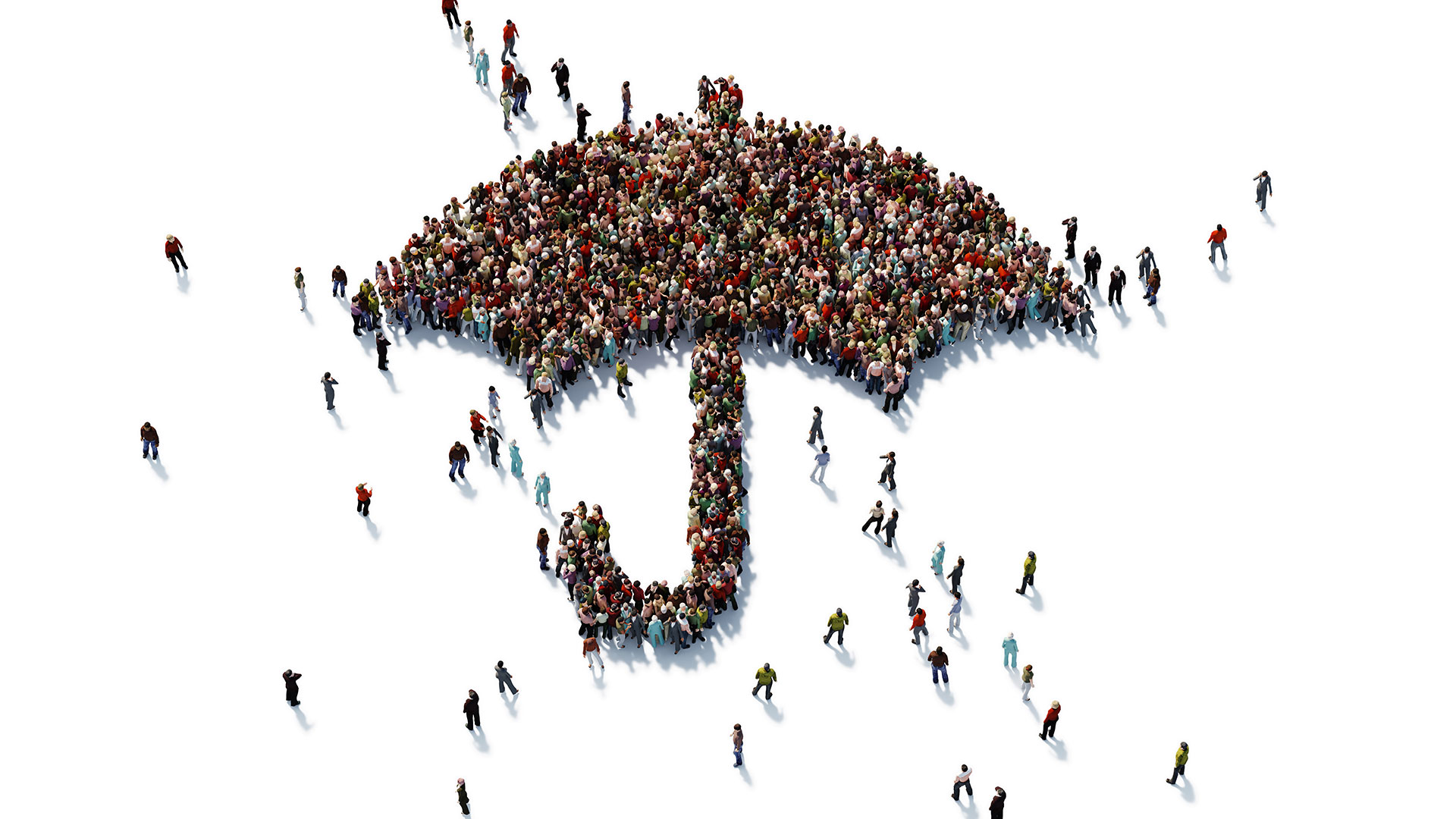 Vol: 44 Issue: 2 | Aug 2021
Open insurance is a hot topic in the insurance world following the success of open banking. Part of the technological movement that is reshaping the insurance industry, it has been heralded as a new way of doing business.
While there is no universally accepted definition of open insurance, it broadly revolves around accessing and sharing data, usually through application programming interfaces (APIs).

Open insurance requires carriers to open their data resources to other organisations and to share and consume data and services from many sources and across lots of industries, says Accenture in a new report.

Asia's top players are beginning to look more closely at open insurance; however, it's still early days for the industry overall.

The region's insurers are arguably better positioned than their counterparts in other parts of the world — because of established digital ecosystems, the proliferation of mobile phones and the penetration of China's giant tech companies — but there hasn't been a massive surge directly into open insurance.

Instead, some have been making moves to explore open APIs, which form a critical part of the architecture for new open insurance models.

Strong digital ecosystems are essential for open insurance as they provide the pathways that transport huge volumes of data between insurers, their partners and customers. Carriers can capitalise on the huge flows of real-time data that open insurance unleashes to launch a host of new customer offerings, Accenture says.

Plus, all the evidence points to the fact that customers love ecosystems. 'Net Promoter Scores reveal that consumers rate more highly those insurers that engage with ecosystem partners to bring in more value-add products and services,' says Hong Kong-based Simon Phipps, co-founder of The Digital Insurer.

In his view, this is one of the most significant opportunities for incumbents.

Phipps says: 'Open insurance is an exciting lifeline for incumbent insurers as it creates an opportunity to address many of the material issues faced by the industry, such as the lack of trust, lack of satisfaction with digital services, legacy drag, lack of innovation and an inability to move quickly.

So, it's a great opportunity for insurers to reinvent themselves fairly quickly.
'We expect to see more insurance innovation in the next five years than we've seen in the past 150.'
INCUMBENTS NOT READY
While APIs are critical for bringing open insurance to life, Phipps says they are only a technology enabler. 'Open insurance in itself is a new business model that requires its own strategy, IT and business architecture, organisational design, processes, and partnership management,' he says.

He believes that open insurance is about 'insurance executives opening their minds to the art of the possible and the exciting potential that lies ahead'.

'It's about leaders realising that a new world is opening up, driven by more advanced sectors like banking and technology that are recalibrating customers' expectations of what good looks like. The sector is changing and creating signposted solutions for insurance leaders.'

As Phipps sees it, the biggest challenge for incumbents is that customers are being encouraged to expect different ways of engaging with companies, and these expectations are 'rising faster than insurers' ability to deliver'.

He believes the global pandemic acted as a wake-up call to most executive teams that digital transformation is no longer a question of when, but how. 'The key risk for many is that in their enthusiasm to drive action through projects, they overlook the critical importance of changing the culture at the same time,' he says.

'Over three-quarters of digital transformation efforts fail, and almost always this is because companies don't focus on the critical importance of moving digital engagement from the few to the many.'

To Phipps, insurtech is the key that unlocks many opportunities for open insurance. He believes there is an increasing focus among insurtechs on helping incumbents to innovate.

The good news is that the penny has finally dropped, but insurers need to step on the gas, he says.
BUILDING OPEN ARCHITECTURE
Building open insurance architecture requires taking a traditional value chain and breaking it into small pieces and making them available to other organisations, says Steven Raynor, APAC insurance leader at Genpact, a global professional services firm.

Raynor notes that top insurers like Ping An, AXA and AIA are using open architecture to embed their services in other channels. These insurers committed to ecosystems very early on and are ahead of incumbents around the world. It's helped them to come up with a range of innovations.

For example, when you buy a Tesla car, Tesla offers a tailor-made car insurance policy underwritten by AXA that even includes protection for your wall charger.

AXA has linked up with WeChat, the Chinese messaging, social media and payments firm, to create travel insurance. The benefit to consumers is convenience.

'Instead of trying to find the right product from the right insurance company in the right jurisdiction, you can buy cover on your phone by replying "yes" to a text message,' says Raynor.

Another example is AIA's partnership with WeDoctor, which has allowed the insurer to tap into WeDoctor's 2,700 top-tier hospitals, 220,000 doctors and more than 15,000 pharmacies in 30 provinces across China. In turn, WeDoctor's over 110 million registered users have access to AIA's protection solutions.

Ping An has partnered with Samsung to create a combined digital health platform, with capabilities such as heart rate sensing smart watches. Two years ago, Ping An and AXA both partnered with HiNounou, a Chinese insurtech that provides a one-stop, comprehensive home healthcare product.

When it comes to product distribution and customer acquisition, open insurance can help insurers position themselves earlier in their customers' buying processes, Accenture notes in a blog.

For example, greater access to real-time customer information gives insurers the opportunity to alert policyholders to appropriate risk management solutions as soon as their circumstances change. They are then able to move quickly to provide customers with the cover they need.

Raynor cites Tesla as an example of this. He questions the long-term viability of an insurer selling directly to consumers as opposed to the motor vehicle industry offering its products as part of the car purchase.

Will we see more automotive brands like General Motors, Ford and Toyota offering insurance as part of the sale of the vehicle? And, because autonomous cars will reduce motor vehicle accidents, insurers will need to redesign their products to suit the changing nature of risk.

'This will all play out over the next five to 10 years,' says Raynor.

This will radically change the role companies will play in the insurance value chain, so having an open architecture that allows insurers to offer insurance as part of the sale of the vehicle will be a critical capability that insurers will need, he explains.

'Insurers have to deliver a customer experience that is far more humanistic and takes care of the moments that matter for customers,' adds Raynor.

'This more proactive and integrated customer experience model is becoming possible, and insurers must place it at the centre of their digital transformation plans to be in sync with their customers' lives.'

According to Elysia Chan, Accenture's managing director — insurance practice lead in South-East Asia, having access to a whole lot of ecosystem-aggregated data for their customers opens up opportunities for insurers to create more personalised services and experiences for customers.

'This results in greater business value for everyone,' she says. 'However, on the flip slide, this also means that the playing field is levelled, with every actor having equal access to the same information.'
UNDERSTANDING OPEN INSURANCE
Consume: Using external data and services for deeper insights and innovative propositions

Share: Providing / exposing data and services. Potential to monetise proprietary assets and insights

Collaborate: Integrating and openly innovating with ecosystem partners for holistic added-value services and propositions

Source: The Ultimate Guide to Open Insurance, Accenture
WHAT IS AN API?
An Application Programming Interface (API) is a software intermediary that allows two applications to talk to each other and share content and data. If you have ever shared an article via Facebook, paid for a product or service via PayPal or searched for a weather forecast via Google, you have encountered an API.