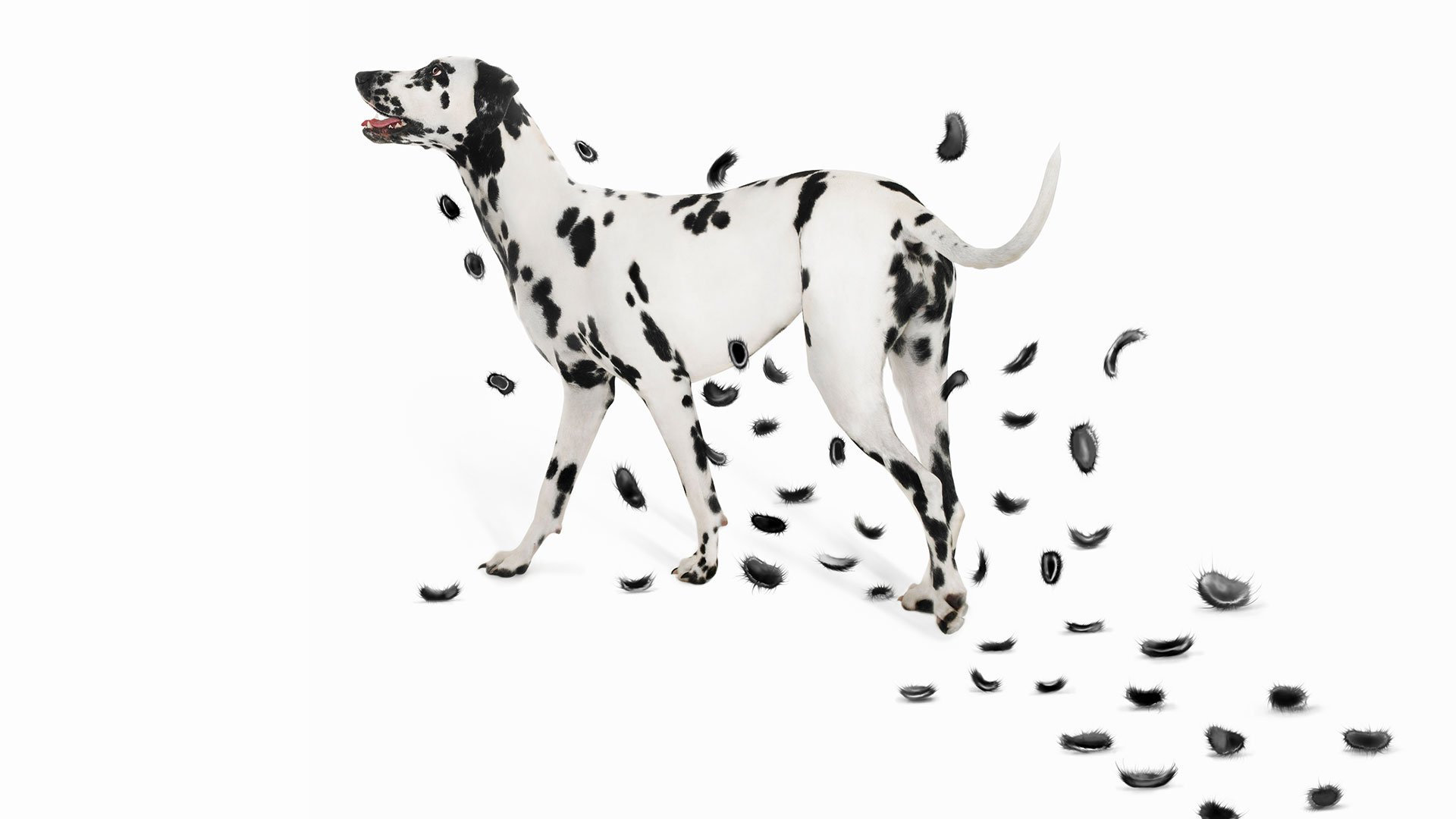 Vol: 44 Issue: 1 | May 2021
In December 2019, the Australian Prudential Regulation Authority (APRA) wrote to life insurers to address ongoing concerns about the sustainability of individual disability income insurance (IDII) products.
At that time, the industry had collectively lost A$3.4 billion over five years through IDII products, and APRA stressed that urgent action was required to transform the industry. It was time for the financial watchdog to intervene.
Fast forward more than a year and life insurers are bracing for a busy stretch as they seek to implement the sustainability measures mandated by APRA.
The onset of the COVID-19 crisis caused a temporary delay, but the three components of APRA's sustainability measures [see breakout on pg.57] will take effect from 1 October this year.
The measures include shorter contract terms, benefits that better reflect a claimant's income at the time of a claim and the availability of timely and detailed data.
The changes to IDII, commonly known as income protection insurance, will affect every stakeholder in the life insurance value chain, including financial advisers and their clients. So, what can we expect in the future from IDII?
CHALLENGING TIMES FOR IDII
A recent
report by KPMG
found that in aggregate, life insurance premium income (excluding reinsurance) declined in the 12 months to June 2020. In addition, the losses in retail disability income rose from A$122 million to A$1.1 billion.
The industry has faced a number of challenges in recent times, such as restrictions on commissions paid to financial advisers and reforms limiting insurance through superannuation, which have restricted the distribution of IDII products.
The rise in mental health conditions has also presented additional risks. A recent joint report by the Financial Services Council and KPMG shows that A$750 million of all claims paid in the 2018 calendar year related to mental health.
It was the number one cause for total and permanent disability (TPD) claims and the second-highest cause for disability income claims.
Damien Mu, CEO of AIA Australia and New Zealand, says a rapid rise in mental health-related claims has caused considerable risks for the industry.
'More people are having to make disability claims for mental health conditions and are having to stay away from work longer,' he says. 'This is something that we are really focused on tackling at AIA.'
Inbuilt features of IDII products, such as long-term contracts and 'agreed value' benefits, have also undermined their sustainability.
David Kells, insurance sector leader at KPMG, says transformation of IDII is overdue.
'Life insurance plays an important role and it's run by very capable and passionate people,' he says, 'but the industry finds itself in a situation that has emerged incrementally over a long period of time, where many of the features of current income protection products just aren't sustainable enough to be continued.'
GENEROUS TO A FAULT?
APRA has already mandated that insurers cease the sale of 'agreed value' contracts from 31 March 2020. With these contracts, the sum assured is based on earnings at policy application, and the earnings at time of claim are not considered. And, according to APRA, they violate the principles of indemnity.
Alan Merten, a financial services partner at Deloitte, says agreed value terms created a 'potential financial disincentive' in some cases for claimants to return to work.
'Consumers should want generous benefits, but the question is whether the insurance being provided meets the principles of insurability and whether people have ended up with products that go too far.'
Merten says the basic principles of IDII insurance products have been lost.
'When someone has a disability that causes them to lose their income for a period of time, this insurance should support income payments to help them return to work,' he says. 'Instead, we've allowed — and the competition has forced — generosity where benefits go well beyond core needs.
'In many cases, income payments made to people after a disability can be much higher than the income before disability.'
CHANGE ON THE WAY
While customers on existing policies may see a rise in premium prices, their product features will not be impacted by APRA's measures. However, some insurers have already responded to the call for change by bringing new products to market.
AIA, for instance, launched its IP CORE product in January this year. The fundamentals remain the same as AIA's existing and more extensive income protection product, but Mu says there are some key differences.
'Compared with traditional income protection products, there are more modest benefit levels, new controls to manage longer-term claims and a simplification of features and definitions,' he says.
The design process for IP CORE involved engagement with customers, advisers and regulators, which Mu says allowed the insurer to develop benefits that meet consumer and community needs and expectations, but which pose less risk of unexpected premium increases.
'We wanted to release IP CORE ahead of APRA's October 2021 deadline so that advisers can become accustomed to the product ahead of the guidelines becoming an industry standard, and so that we can refine the product design based on adviser and customer feedback,' he says.
'The key challenge is to try and balance everyone's expectations — that is, our customers, APRA, ASIC [the Australian Securities and Investments Commission], our adviser partners and our reinsurers.'
ClearView has also been developing new options to test in the market. In March 2020, it launched a lower-premium product that covers up to 60 per cent of a customer's income rather than the higher ratios of existing products.
'We described it as "live research" when we put it into the market, and we were pleasantly surprised by the number of sales we've made from it,' says Simon Swanson, managing director of ClearView.
'The product is not far away from where APRA would like products to be post October.'
FOCUS ON SUSTAINABILITY
Other insurers are also working with a range of stakeholders to research and develop new, sustainable products.
Andrew Casperson, head of propositions at Zurich, says changes to income protection products benefit everyone.
'The call is to move from overly generous products to more sustainable products, and, at the end of the day, it's in everyone's interests that we have sustainable insurers,' he says.
'It's also in everyone's interests that customers have predictable pricing, because if we're constantly re-pricing as an industry, customers could be left exposed.
'Zurich is on the journey. We're undergoing research with advisers, dealer groups and consumers around how they see the products that are offered now, why they think the changes need to be made and what they think the products should look like.'
MetLife is also seeking to reduce risk and improve profitability with new IDII products. Meray El-Khoury, MetLife Australia's chief retail insurance officer, says this requires 'the fine balance between offering products that are value for money and beneficial for customers, while allowing us to continue to operate'.
MetLife has surveyed customers and financial advisers to assist in the refreshment of its income protection products, but El-Khoury says some questions still need to be resolved.
'These include whether ancillary benefits, such as trauma cover, and specific injury lump-sum payments with an income protection claim are also allowed, because they may result in benefit payments in excess of 90 per cent of the customer's pre-disability income where the life insured returns to work too soon,' she says.
'With implementation not due until October 2021, we are confident the right outcome will be achieved that balances the need for increased sustainability for both customers and insurers by that time.'
LOOKING TO THE FUTURE
While premiums are expected to rise, Kells says the amount will vary across insurers.
'It will depend on what repricing they've done to date, the design and success of the new product and what the reinsurance arrangements are,' he says.
The bulk of the IDII market is through financial advisers and Merten sees little changing.
Similarly, El-Khoury says: 'Financial advisers already consider the best interests of their clients when providing advice. The changes coming in make that role of balancing price and the benefits, features, options and definitions just as important.
'In particular, clients may hold existing income protection policies that have benefits, features and options — such as agreed value, trauma cover, specified injuries and automatic indexation — that may not be available for new policies from 1 October 2021.
'Advisers will need to consider the benefits available and the premiums to be paid, and help clients understand their options to make an informed decision that is tailored to their individual needs.'
Merten expects the future of IDII to include a more flexible range of policy options.
'I think one of the responses will be a wider range of solutions that go back to some core benefits, and if someone has particular circumstances where they need something different, then they might choose the more expensive, more comprehensive product that provides more services.'
Swanson believes the APRA intervention will lead to greater accessibility and options for a wider range of consumers.
'The changes will bring more choice and affordability,' he says. 'I think income protection has almost become a product for the wealthy only, but now we'll have products with more focused benefits that are more affordable for a larger number of people. And that's a good thing.'
WHAT DOES APRA WANT?
The Australian Prudential Regulation Authority's final individual disability Income Insurance (IDII) sustainability measures three key areas:

Consequence management: capital charges for life insurers with IDII exposure. The capital adjustment will be increased or decreased based on APRA's assessment of each company's progress in addressing these issues.

Managing riskier product features: including dispensing with agreed value contracts; limiting replacement ratios to a maximum of 90 per cent of income at risk for the first six months of benefits and 70 per cent thereafter; and limiting the initial policy duration to five years.

Data collection: delivery to APRA of relevant, timely IDII product data to utilise in monitoring and improving sustainability.
Read the full Journal e-magazine here.