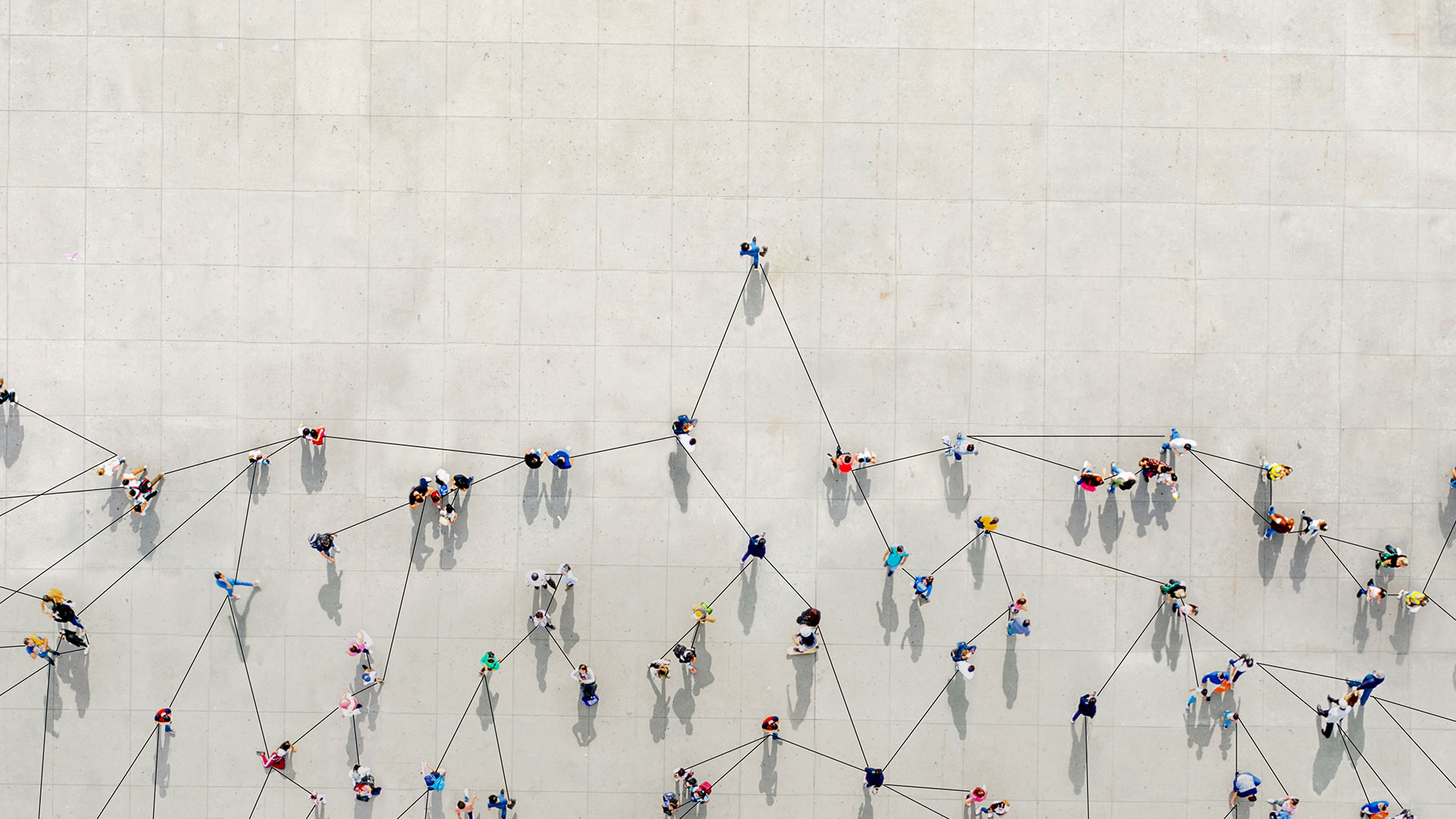 Vol: 43 Issue: 4 | Dec 2021
Co-operation between brokers, carriers and clients has never been more important — insurers and reinsurers need more information than ever before to underwrite specific risks.

'It is no longer just about differentiation of risk quality, but, in many cases, the basic availability of capacity,' explains Ben Rolfe, managing director, broking and chief broking officer at Aon Australia. 'Collaboration between brokers and insurers is vital as we help clients through this unprecedented market change.'

Of particular concern is the unabated deterioration of economic conditions, which for many buyers means the gap between insurable and uninsurable risks continues to grow — all at a time when they can least afford volatility.
THE CLIENT LENS
'Brokers and insurers alike need to work together as an industry to find sustainable ways of providing risk transfer solutions to clients who operate in those sectors that insurers have deemed almost uninsurable over the past 18 months,' says Rolfe.
'This involves both brokers and insurers collaborating on the co-development of products ultimately designed to help clients adapt to the ever-evolving insurance market landscape.'
Brokers are uniquely placed to champion such innovation. 'Because of the way in which insurer capacity is structured, the vast majority will look at their books through a product rather than client lens,' explains Rolfe.

'This is where a broker can help bring the client needs, both current and emerging, into the picture and help insurers both broaden the scope of existing policies and work with them to create new and innovative products to meet these unmet needs.'
A STRONG TRADITION
In Vietnam, Nguyen Thi Minh Trang, deputy head of the property and casualty department at Willis Towers Watson, says co-operation between insurers and brokers has always been a strong tradition.

With 16 years' experience in banking and insurance broking, Nguyen has observed that insurers 'do not hesitate to reach out to brokers when they have a request from their clients or the need for new products or services that they can't satisfy internally'.

She agrees that at the present time, brokers play a critical role in helping insurers define and deliver the innovation needed to keep pace with market changes, new trends, higher and more sophisticated customer expectations and emerging risks.

'Brokers are proactive in involving different stakeholders and seeking out and forming partnerships with third parties; however, innovation shouldn't be carried out in isolation,' she says. 'That's why Vietnamese insurers and their broking partners prefer to work hand in hand.'
CORNERSTONE OF THE BUSINESS
For John Saunders, managing director of Warren Saunders Insurance Brokers (WSIB), which won the 2019 ANZIIF Small–Medium Broking Company of the Year award, such collaboration with insurers is the foundation of his family-owned business.

'Providing well-researched, professional information to insurers is essential for placement of any risk,' says Saunders. 'The market is currently very challenging, so being well prepared and focusing on our strong insurer relationships is essential.'

Importantly, Saunders notes that treating insurers with the respect they deserve lies at the core of WSIB values. 'Insurance is truly a tripartite relationship between client, broker and insurer,' he says.

'Too often, brokers treat insurers as the enemy. We've found over many years that the more an insurer is engaged directly with our clients, the better the result achieved.'
COLLABORATION STARTS AT HOME
Anna Parker, head of the Auckland branch of Frank Risk Management and a senior broker who specialises in commercial insurance, has always taken the approach that part of providing a top-class service to clients requires making an underwriter's life easier.

'I want my client to have the most competitive and comprehensive insurance cover in the market, and that involves ensuring the dealings I have with underwriters are based on co-operation and mutual respect,' she says.

'One of the ways this can happen is by utilising my legal background to help pinpoint areas of contention, so underwriters can accurately assess the risk.'

At Frank Risk Management — New Zealand's first broking and risk management company to provide full income disclosure to clients — a team-focused approach starts at home. Brokers don't have individual sales budgets so they need not aim for client ownership.

'Clients have a primary point of contact, but we prefer to use the strengths of the whole team to ensure clients have specialised advice,' explains Parker. 'We make a point of employing the most engaged and qualified insurance and risk management professionals, and we have specialists across multiples lines of insurance.'
IMPROVING TRUST
Bimo Ambarseno, executive director of Willis Towers Watson Indonesia and member of the Association of Indonesian Qualified Insurance and Reinsurance Brokers, says both insurers and brokers can benefit from the innovation of new products.

'In Indonesia, insurance market penetration is low, so the industry needs to work together to improve public awareness and trust,' he says. 'Insurers and brokers can bring value to achieve this purpose.'

Ambarseno says brokers must start by identifying common goals and improving the buying experience for clients. 'As insurance managers for their clients, brokers have a firsthand understanding of policyholders' expectations,' he says.

'Based on this input, brokers and insurers can identify and develop products and key services that both improve the buying experience for policyholders while increasing market share at the same time.'

Rolfe adds that innovative collaboration with brokers also means helping them find the balance between their drive to cross-sell and bringing the 'so what?' to a client discussion.

'Just because insurers are able to write a number of policy lines for a specific industry, it doesn't mean that their capabilities are aligned across these,' he says. 'All too often the "so what?" for the client is missed and the conversation becomes one of discount or insurer leverage rather than a genuine ability to offer something unique.'
NEW PRODUCTS
According to Nguyen, Vietnam's largest local insurers are government-owned, so they change 'moderately and slowly' compared with foreign private insurers.

'To compensate and to avoid being left behind, they rely on their trusted brokers to update them with market changes and to help them innovate their products and services within the range acceptable by their governance,' she says.

Having said that, it's quite common for local Vietnamese insurers to have a dedicated team for 'new product development' or a 'reinsurance department' — and some have both.

'These teams rely on internal resources, partnerships, market studies and other sources of information and resources to develop and / or commercialise new products necessary for the evolution of the insurance market to meet customers' needs,' says Nguyen. 'One of their favourite partners in this area is the broker.'
A CHANGING ECOSYSTEM
The proximity to clients previously enjoyed by brokers has, however, been threatened by COVID-19 and emerging digital technologies that create strong competition from fintech companies. This has changed the insurance ecosystem significantly for both brokers and insurers.

Nevertheless, Nguyen argues that brokers continue to wield the advantage by working simultaneously with many insurers and reinsurers worldwide.

'Brokers often have better information about products developed by foreign insurers that might respond to their clients' expectations,' she points out.

'For new risks [such as parametric insurance for renewable energy], brokers in Vietnam talk to prospects like investors, lenders and suppliers to understand their new risks and demands.

'Brokers also have experts within the network that can design new products and persuade reinsurers to write the risk. They can then connect the reinsurance market with the local market.'

Saunders sums it up: 'Brokers are the eyes and ears of the insurer's marketplace. We deal directly with clients and work hard to obtain their trust. They tell us their plans and what keeps them awake at night. This often translates into new products and new methods of delivery.

'We often engage our clients and insurers together, so having those relationships and conversations greatly assists in insurers understanding how they need to change or innovate.'
WORKING HAND IN HAND
Brokers reveal how they're partnering with insurers to bring new products to the market.
NEW TYPES OF COVER
Nguyen Thi Minh Trang says her team at Willis Towers Watson has been co-operating with a leading local insurer to develop types of cover that are not yet available.

'Multiple projects are running in parallel with different sub-teams through this insurer, including cyber for individuals, pet insurance and electronic warranty insurance, as well as parametric solutions for renewable energy projects,' she says.

In addition, Willis Towers Watson is working with the Asian Development Bank on parametric disaster insurance.

'The outcomes of the project's scoping study reveal that this is a very efficient and necessary insurance solution to help affected cities rapidly rebuild and re-operate normally,' says Nguyen.

'But in order for this product to be established in Vietnam, the participation of insurers will be required in the early stages of development to identify possible obstacles to implementation.

Insurers' roles will also be important for the bidding process to take place in full compliance with local laws, and later for servicing and claim settlement.

'As well as insurers, we must also involve the Insurance Supervision Authority as soon as possible in this endeavour.'
FINDING EFFICIENCIES THROUGH IT PLATFORMS
John Saunders says his team at Warren Saunders Insurance Brokers has collaborated with insurers to deliver products more efficiently using IT platforms.

'The work we have done with a variety of industry groups and associations has also enabled specialist products to be developed,' he says.

'By leveraging the economies of scale available via industry groups and tailoring products and services uniquely suited to the risks these groups face, beneficial results can be achieved for all parties.'

In addition, the company frequently holds joint presentations with insurers to a variety of industry groups and associations.

'The insurers we have engaged enjoy the opportunity to talk with those clients directly and as we develop a trusted model of advice, the approach has created a significant increase in our client base,' says Saunders.

And it's not just about insurance, he adds. 'We also look to give back to local charities by working with insurers to support the causes we are all passionate about.'
ADDING VALUE FOR SMES
Bimo Ambarseno says Willis Towers Watson Indonesia is currently collaborating with selected insurers on products for small to medium-sized enterprises.

'The collaboration is not limited to standard products but also includes developing additional products that would complement our value proposition to policyholders and increase sales for both companies,' he says.

'We are looking to increase market share in these segments by providing added value for customers as well as insurers.'
BROAD CAPABILITIES, UNIQUE INSIGHTS
By taking the broad capabilities of Aon across risk, retirement and health, Ben Rolfe says Aon is able to look at the overall needs of a client in a specific sector or industry and gain unique insights into client needs. One example is its transportation and logistics practice.

'Historically, our industry has looked at tools and technology such as cameras and tracking devices to monitor risk management practices and drive lower claims activity,' he says.

'Aon focuses on employee wellbeing, mental health and employee selection as a more effective driver in reducing claims longer term. This also has a material impact on colleague wellbeing, absenteeism and overall business performance.

'By focusing on risk in general rather than risk transfer, we can become far more relevant to our customers while creating a more sustainable framework for insurers.'