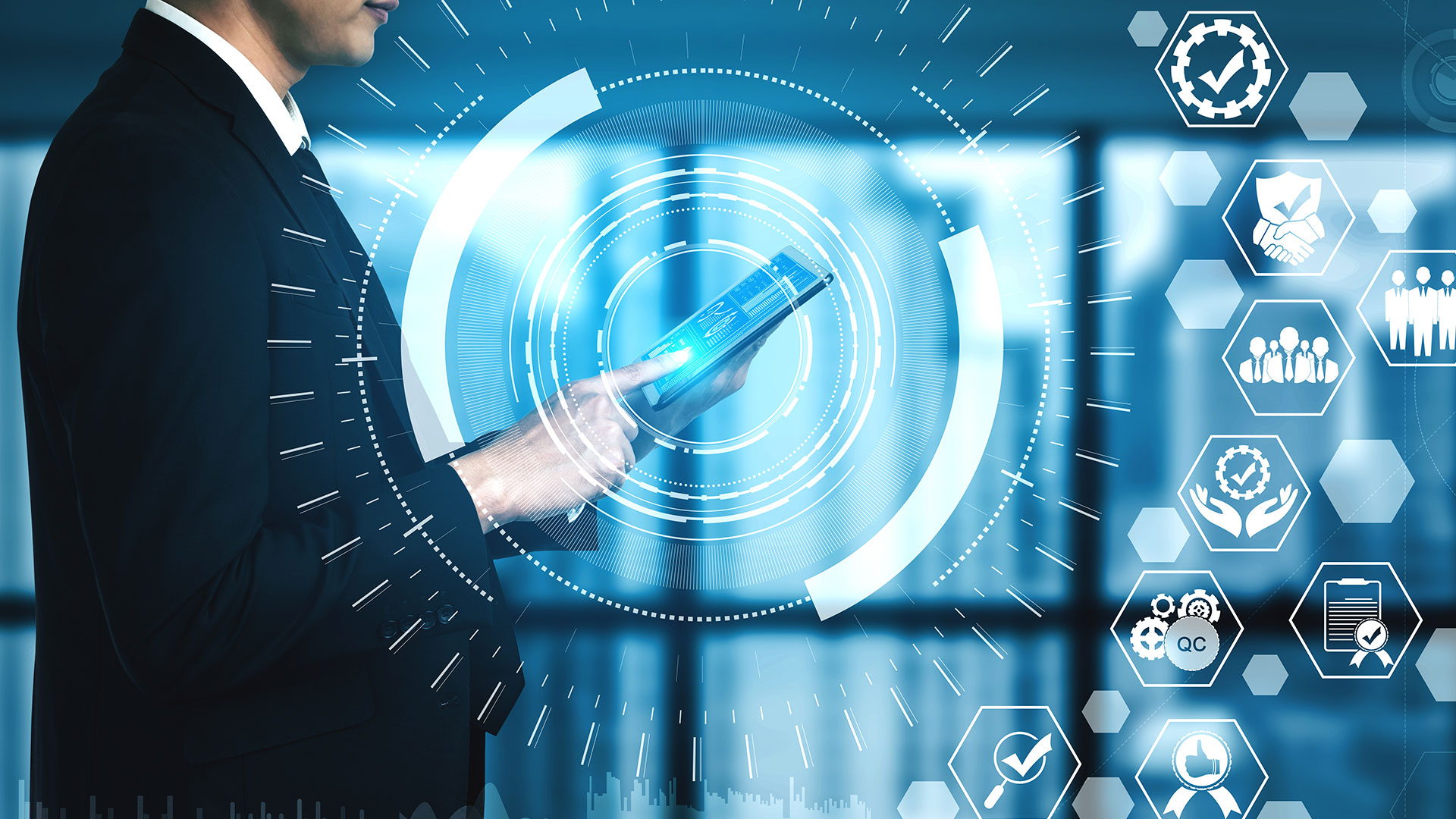 Vol: 43 Issue: 4 | Dec 2021
For some time, insurers have harnessed the innovation of insurtechs to help them improve their customer experiences and products, and to squeeze out savings and efficiencies from the current insurance industry model.
However, Tony Grosso, senior vice president and head of marketing and communications at San Francisco-based insurtech EIS Group, says it's becoming increasingly apparent that insurtechs are challenged by this task and cannot go it alone.

While there is often friction between the 'fast company' start-up culture of insurtechs and the slower, more risk-averse insurance culture, Grosso says that insurers can also find that insurtechs are not built to support their very high premium volumes.

Additionally, insurtech partners often lack experience with insurance processes, systems and integrations.

Meanwhile, the IT systems that insurers have used for many years are not always easily compatible with the technology developed by insurtechs. In fact, Grosso describes even recently deployed core systems as 'modern' legacy systems if they are still product-centric.

'Many need to be updated, or even re-engineered, to easily participate in the new digital insurance ecosystems,' he says.

'The truth is that insurtechs are just one performer in a diverse insurance ecosystem and require a supportive cast to achieve their potential.

'One aging actor, insurers' so-called "modern core systems", cannot share the stage. But the show must go on and a new class of core systems, which I call coretech, is emerging to play that role.'
CORETECH: A NEW THEATRE
Coretech is a new term designed to describe how the architecture and the role of core systems have changed over the past five years. Other terms for it could include 'next-gen core systems' or 'platform-based core systems'.

Grosso describes coretech as a digital insurance platform that enables insurers' core systems to harness insurtechs' next-generation technologies and data so that they can deliver a vastly improved customer experience.

'Coretech is the logical combination of next-generation technologies and methodologies with the IT systems insurers are using,' he explains.

There are four major factors that differentiate coretech from the monolithic and modern legacy core systems many insurers still use:
Customer-centric: While insurers' core systems have always been product-centric, coretech platforms are built with customers in mind.
Platform-based: Coretech is built on platforms, allowing multiple participants to connect to it, interact with one another and create and exchange value.
Ecosystem friendly: Coretech platforms host an ecosystem — the collection of often-interconnected tech solutions that an insurer uses to run its business and within which people, hardware, systems and services interact dynamically. Today, seven of the 10 largest companies by market capitalisation — Alibaba, Alphabet, Amazon, Apple, Facebook, Microsoft and Tencent — have been built on such technology ecosystems.
Open architecture: Coretech relies on open architecture, which makes adding, upgrading and swapping components easy.
Coretech also shares the DNA of insurtechs. In other words, its ecosystems use technologies that insurtechs use, such as micro-services (which arrange an application as a collection of loosely coupled services), application programming interfaces (which define interactions between multiple software intermediaries) and event-based workflows.

This makes it easier for insurers to bring insurtechs' innovations on board.

And, because coretech is cloud-native, it leverages the cloud's on-demand, scalable and secure infrastructure, allowing for the rapid and continuous delivery of new business capabilities.

Using coretech, Grosso says EIS successfully deployed a new core and digital platform for New Zealand's Tower Insurance to replace numerous legacy core systems.

This helped Tower Insurance to enhance the buyer journey for direct consumers and distribution partners such as online marketplace Trade Me.

Tower Insurance has since reported that 60 per cent of its new business has arrived through digital channels, and it has experienced a huge increase in the number of customers using the new self-service portal for claims.
THE FUTURE LINE-UP
In Asia, the term coretech may not be widely used, but the concept has fast gained traction.

Where insurers are implementing new modular, open architectures to create platforms for operating in an ecosystem business model in Asia Pacific, Grosso says they are implementing coretech. A good example, he says, is Chinese insurer Ping An. Its five ecosystems include finance, health care, automobile, real estate and smart city.

Similarly, Albert Yuen, counsel and head of the technology, media and telecommunications legal team at Linklaters in Hong Kong, believes coretech platforms have enabled software teams to deliver extremely fast, flexible and continuously improving platforms for digital-focused insurers in Asia.

Yuen predicts that the next normal of core technology will see insurers leap from modern IT systems to even more dynamic, flexible and easily scalable models and platforms.

Grosso agrees. 'Coretech defines the characteristics of the insurance software of the future, leveraging the new technologies pioneered by the major technology companies … like Amazon and Google, who have reshaped the customer experience,' he says.

'We have a customer who just went live with 25 million customer records using the same technology as Netflix.'

Grosso also points to German-headquartered insurance giant Allianz, which partnered with various ecosystem partners to tackle the problem of pollution caused by motorbikes in Morocco.

The company developed an electric motorbike infrastructure that enabled consumers to purchase, operate, maintain, charge and insure their electric motorbikes for one simple monthly subscription fee.

'Allianz's insurance is embedded in the product,' says Grosso. 'This is only possible with open and modern core technologies that can operate seamlessly in an ecosystem.'
THE EVOLUTION OF INSURANCE TECHNOLOGY
2000s: Monolithic legacy IT systems – Closed, proprietary systems hindering upgrades and integration.
2010s: Modern legacy: digital on the surface – Disparate technologies slow down development cycles and reduce core infrastructure into siloed systems.
2020 & beyond: Coretech: digital to the core – Modern core technologies that are all interconnected, easy to upgrade and accessible on the cloud.
MODERNISATION CHOICES
Achieving the full benefits of digitalisation requires real-time data access as well as agile features development in core systems, says management consulting firm McKinsey & Company in a 2019 report.

'To enable this vision, most insurers must substantially overhaul their core systems and, in conjunction, transform their overall business model,' it says.

According to McKinsey, three options can help insurers achieve this goal: modernising a legacy IT platform, building a new proprietary platform or buying a standard software package. Each, it says, has pros and cons.

Daniel Sandaver, managing director at Brisbane-based insurtech Codafication, cautions that it's not easy to disrupt legacy systems. 'A more effective approach is to leverage modern technologies to support legacy systems and provide a runway for the insurer to consider migrating onto a new platform,' he says.

Codafication, which has worked with companies such as IAG, Suncorp, Youi and QBE, provides an interface that plugs into existing IT systems and allows teams to work on multiple parts at the same time.

'We try to help insurers optimise their business and digitise the front-end customer experience with omni-channel chat tools, real-time analytics and data insights,' says Sandaver.

EIS Group's Tony Grosso sees some solutions that are layered onto legacy core systems in an attempt to boost their digital capabilities. 'Wrapping the legacy with an application programming interface layer is one way,' he says. 'Another is hollowing out certain functions, such as underwriting or rating.

'Each is a commitment to creating and maintaining a growing number of complex integrations to systems and data to maximise the value of those investments.'

But Grosso believes more needs to be done. 'Without a true transformation of their legacy core systems, insurers have one hand tied behind their backs in their ability to deliver a truly modern customer experience,' he says.

McKinsey says the modernisation approach will depend on the state of the legacy system, the level of an insurer's ambition, the availability of a solution for the market, the effectiveness of IT capabilities and the amount of available resources.

However, the report concludes: 'Given the digital advances in insurance — especially in personal lines — transforming the core is the next frontier. Combining core and business transformation, through an appropriate and considered approach, can yield significant IT modernisation benefits.'
WHICH MODEL WORKS BEST?
Insurers must carefully evaluate which It modernisation approach works with their operating models.
Modernising the legacy platform
Ownership of system (at lowest total cost)
Low-res, mature technology
Functionality can be gradually enhanced
Building a proprietary platform
Can be designed and built (with sufficient internal skills)
Differentiating capabilities (in-house or with sufficient scale)
Long-term implantation possible
Buying a standard software package
Sufficient functional coverage and capabilities
Adequately low cost of ownership
Manageable integration
Relatively short implementation time