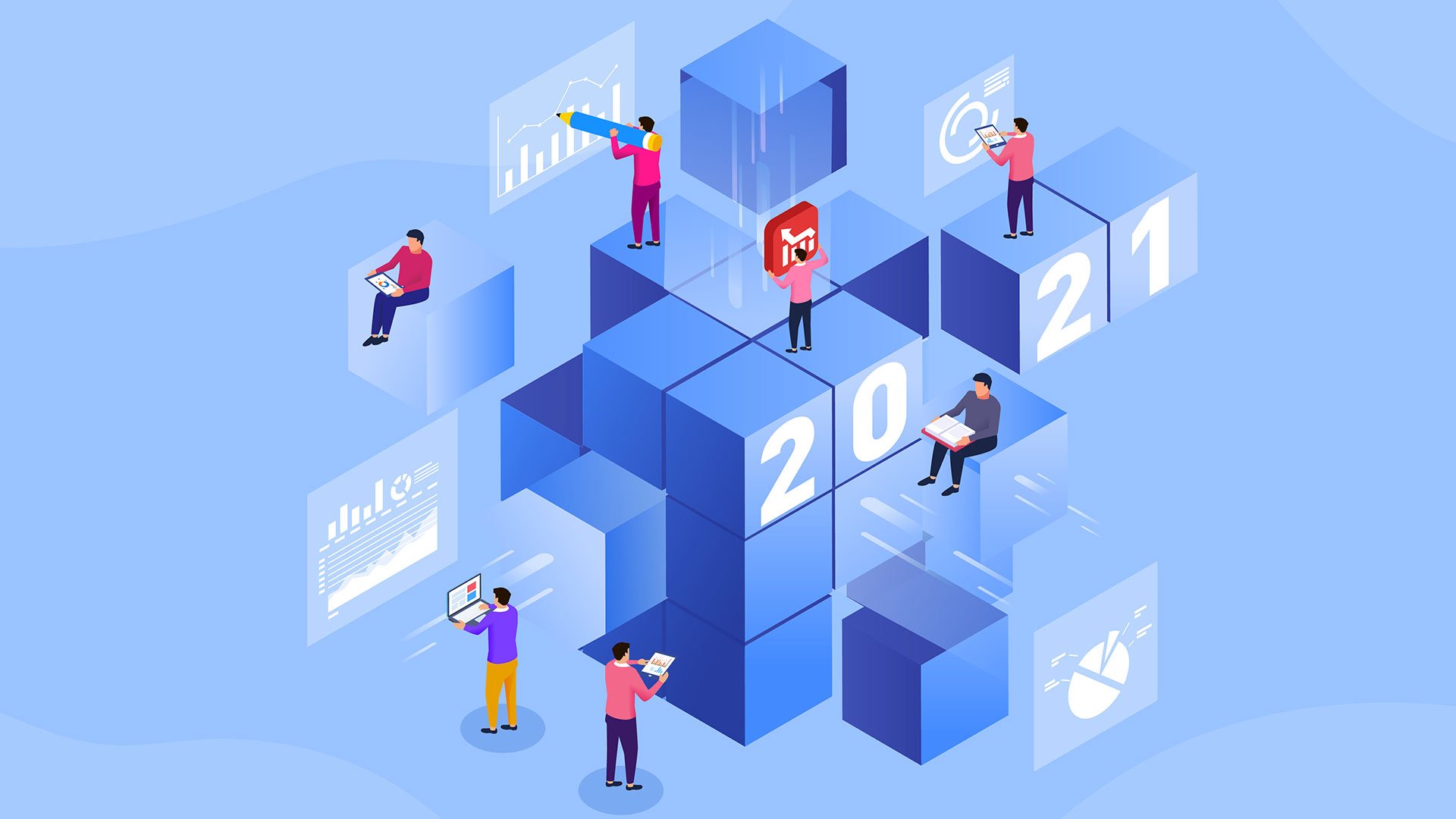 Vol: 43 Issue: 4 | Dec 2021
1. RESPONDING TO THE 'WFH REVOLUTION'
If 2020 was the year we worked from home, then 2021 will be the year insurers must work out how to underwrite the risks that have arisen from the 'remote working revolution'.

Brad Smith, chief operating officer at Gallagher Bassett, anticipates a more tailored approach to underwriting to account for more permanent flexible work practices, including increased occupational health and safety risks, reduced commercial exposures in CBD offices and supporting businesses, and fewer vehicles on the roads.

'The convergence of these changes post-COVID will create a fundamental shift in the way people and business go about their activity, therefore insurance products will require more sophisticated pricing and offerings,' he says.
2. PREVENTION AS A CURE
'Insurance is shifting from its traditional roots of providing customers with a product against a loss,' says Arthur Calipo, Deloitte Australia's national financial services leader. Instead, it's focused on becoming more proactive and preventative.

'Much of this will be tech-enabled with the development of sensors to keep homes safe and well maintained, data collection capability through the Internet of Things that will help, for example, keep pets and livestock away from the vets, right through to predictive technologies that could have the power to forewarn customers about the potential for future loss.'
3. MAN AND MACHINE
While data-driven automation, artificial intelligence and machine learning remain critical in enabling insurers to keep pace with the level of personalisation customers expect from them, Smith anticipates a renewed emphasis on specialised services.

'Automation will continue to play a large role, but, at the same time, an industry with an experience-oriented focus will emerge to manage policies and claims that are not fit for automation, or indeed those that require deep specialisation — for example, assisting vulnerable customers.'
4. CLAIMS MANAGEMENT'S PUSH TO MOBILE
'The claims management experience is one of the biggest drivers of customer dissatisfaction, so a focus in this area is key,' says Calipo. 'Digital and connected claims processes are driving efficiency to lower operating costs and offer better experiences for customers.'

Smith agrees, adding that while mobile and digital applications for claims management should already be on every insurer's radar, we will also see further use of notifications to enhance engagement.
5. REGULATORY CHANGES RAMP UP
Governments and financial regulators across the world relaxed the rules at the height of COVID-19, but we should start to see delayed or deferred legislative changes brought into effect from early 2021.

New Zealand's new Code of Professional Conduct for Financial Advice Services will come into force in mid-March, while Australian regulators are slated to implement most of the reforms recommended by the Hayne royal commission by June.

Calipo believes the regulatory focus on strengthening insurers' accountability will be more important than ever post-pandemic as customers become more cautious.

'Insurers have the opportunity to be a further safety net,' he says. 'To achieve this, however, they must manage regulatory priorities and tight implementation deadlines while improving customer experience and conduct outcomes across the full insurance value chain.'

Smith predicts a significant focus on 'fair and reasonable practices'. 'The basic test that leaders need to be comfortable with will be: "Was the customer journey informed, appropriate and of value?"'