Details
Time and date:

30 September 2021, 12:00pm - 2:30pm AEST*
*Please visit Time and Date to establish the start time in your local time zone.

Venue:
Online
Price:
Member: $104 AUD | $108 NZD
Non-Member: $130 AUD | $140 NZD
Group Booking (3 or more): $95 AUD | $102 NZD

CIP points:
1
Speakers:
View the speakers
Registrations now closed | Browse upcoming events
About
This virtual panel discussion will be followed by breakout sessions that provide networking opportunities for attendees to continue the conversation. The event will also be the platform to announce the winners of the Allianz Donna Walker Awards.
Why Attend
The panel will provide their views as they discuss the following:
The role technology has in the future and 'switching the dial'
What drove them to insurance innovation
The barriers that are blocking innovation and how they are overcoming them
Experiences of gender bias within their career
Registration
Registrations for this event are now closed.
For further information about this professional development program, please contact Rachel Magill, Team Leader - Events.
Sponsorship
Are you interested in sponsorship opportunities for this event? For more information on how your organisation can benefit as a sponsor of this leading professional development event contact Sara Cheong, Sponsorship Executive by phone on +61 3 9613 7200 or by email at [email protected].
---
Sponsors
Proudly Supported By
---
Speakers
Aurora Voss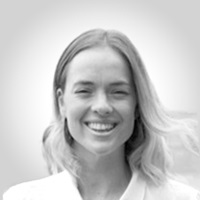 Co-Founder & CEO
Zemble
Aurora Voss is the Co-Founder and CEO of Zemble, a platform making complex stakeholder networks simple. Insurance businesses use Zemble to create secure and accessible digital experiences for everyone involved in complex processes like claims and complaints. Prior to joining Zemble, Aurora ran H2 Ventures, Australia's earliest stage, fintech-focused venture capital firm. Originally from South Africa, Aurora is passionate about getting the best technology into the hands of those who need it most: customers and customer-facing staff.
Naby Mariyam (Moderator)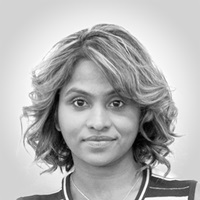 Chief Executive Officer
Coverhero
Naby Mariyam loves salsa dancing, poetry and InsurTech (in that order). When she is not exploring her side hustles, she runs Coverhero an insurtech startup focusing on evolutioning insurance services focusing on the needs of Millenials and GenZ. Coverhero Launched their First product Hustlecover.com to fill the gap of financial insecurity for the growing Gig Economy and self employed generation. Coverhero was selected to the first cohort of Qantas AVRO accelerator program competing with 500 other startups. Coverhero was a finalist, top 15 companies of TechCrunch Startup Battlefield Australia and recently completed the Plug and Play Insurtech program (Batch 7) in Silicon Valley. Coverhero has been featured in Global Insurtech news, Business and technology media as an emerging startup in fintech.
Graduating with a Masters of Philosophy in Management at the age of 22, she has 18 years of experience in a wide range of industries across Senior level positions spanning across Academia (Business studies, Research Methodology and Design), Management Consulting, Documentary production, Travel & Destination Marketing and Technology. Naby's Research background is in social science where she deeply studied human behaviour in her Academic career. She is currently taking a break from her Phd to focus on building technology driven solutions that solve community problems. Naby is not a new face to start up scene in Australia with number of her own startups, and Business ventures working closely with founders and catalyses of innovation in the Australian Startup Ecosystem in the last 8 years. She has advised the United Nations Development Project on building start-up ecosystems and designed accelerator programs to drive innovation in developing Nations. She was an Australian delegate of at the G20 Young Entrepreneurs conference in Berlin in 2017. Naby Is a Key Note speaker, commentator, thought leader and an advocate for diversity of thought in financial services and technology sector.
Angela Kelly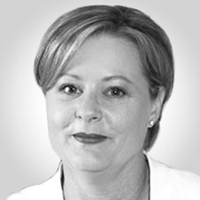 Chief Insurance Officer
Victorian Managed Insurance Authority (VMIA)
Angela was appointed Chief Insurance Officer for Victorian Managed Insurance Authority (VMIA) in September 2020, responsible for leading the Insurance Services, Claims, and Insights & Analytics functions. Angela was previously Country Manager for Lloyd's and CEO of Lloyd's of London (Asia) and has also held senior roles with Swiss Re Corporate Solutions including CEO (Singapore) and Head of Casualty Asia Pacific.
VMIA is the Victorian Government's insurer and risk adviser. It insures more than $220 billion of public assets and invests in harm prevention initiatives to improve outcomes for the Victorian community. It has more than 4,600 clients including government departments and agencies, schools, hospitals, public transport, cultural institutions, community service organisations and major infrastructure projects. It also provides domestic building insurance to protect Victorian homeowners. Supporting clients across the Victorian public sector, VMIA provides broad, proactive risk transfer and creative insurance solutions for risks not covered in the commercial market.
Angela is passionate about the insurance sector's role in protecting and supporting the ambitions of Victorians, their businesses, and local communities. Angela is the executive sponsor and chair of VMIA's employee reference group for gender equality, and she believes that encouraging diversity in the industry contributes to positive client outcomes.
Angela holds a Masters of Commercial Law and Bachelor of Commerce (Ins. & Mgt). She is a Fellow of ANZIIF and a graduate of the Australian Institute of Company Directors.
Shreya Sethi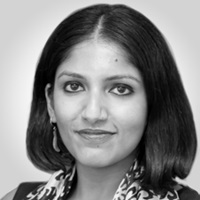 Senior Director, Strategic Advisory and Global President, Salesforce Women's Network
Salesforce
Shreya is part of Salesforce's Strategic Advisory team in ANZ where she works with CXOs of our most strategic customers in Fins and Telco world to create sustained business value through technology, innovation and partnerships grounded in our values. She is also the Global President of Salesforce's Women's Network, and a strong advocate of diversity for our company globally and in the region. She is a former digital transformation leader and strategy consultant with McKinsey and is passionate about change - in systems, organisations and individuals.