The Australian Liability Conference will be a hybrid event held in Sydney and live online on Tuesday, 8 November 2022.
Details
Time and date:

27 July 2022, 8:00am - 5:30pm NZST*
*Please visit Time and Date to establish the start time in your local time zone.

Venue:

Park Hyatt, Auckland

and Online (hybrid event)
Price:

In-Person
Member | $520 NZD
Non-Member | $650 NZD
Group Booking (3+) | $468 NZD

Virtual
Member | $280 NZD
Non-Member | $350 NZD
Group Booking (3+) | $252 NZD

CIP points:
6
Speaker:
View the speakers
About
The insurance industry continues to rapidly evolve, both in New Zealand and across the region. To prepare for change, identify and manage emerging risks and make the most of new opportunities, you need to stay up to date with the latest news and developments.
With a proud history of 12+ years, the New Zealand Liability Conference provides the ideal opportunity to tackle the pertinent issues that have arisen over the past year and prepare for what lies ahead.
This one-day conference is packed with keynote addresses, case studies, panel discussions and more. We look forward to delivering a range or technical knowledge and insights that will help you understand the current state of the industry and make the best decisions for you and your business.
This popular event attracts delegates from across New Zealand and in 2022 we are continuing to remove barriers for attendees to get involved. As a hybrid event we would be delighted to welcome you in-person to Park Hyatt, Auckland or broadcast the sessions live online to any location. The choice is yours!
If you want a short break from the technical discussions, the event also features a sponsored coffee cart, recharge zone, and post-conference networking drinks allowing you to relax and network with industry peers.
For more information about this event contact [email protected].
Conference Program
Learning Outcomes
By the end of the conference, attendees will be able to:
Identify essential characteristics of professional indemnity and general liability policies, and understand the scope of each cover within the construction and manufacturing sectors

Identify relevant parts of the Insurance Contracts Bill for liability insurers and explain disclosure obligations and claims made and notification periods

Discuss the new third-party claims regime (s.9) in the Insurance Contracts Bill

Demonstrate how to set a mediation up correctly and how to begin a mediation (including when and how to deliver an apology)

Illustrate how to close a deal to achieve full and final settlement of a claim

Explain 3D printing technology's uses, potential and consequences

Discuss the latest developments in liability for professional negligence and insurance of professional liability risks, and describe the effect of proposed insurance reforms on liability insurance
Making a Different Recognition Awards - New Zealand
Submissions for the New Zealand Making a Difference Award are now open and close on 10th June. This years' winner will be announced at the New Zealand Liability Conference.
To submit or learn more about the awards visit '2022 Making a Difference Awards'.

Acknowledgements
ANZIIF gratefully acknowledges the generous assistance and support of the 2022 Liability Conference Organising Committee.
Amanda Halfacree — Deputy Head of Financial & Professional Risks – Financial & Professional Risks, Crombie Lockwood

Misha Henaghan — Partner, Wotton + Kearney

Monica Maharaj — Regional Claims Manager - Liability, NZI

Aaron Sherriff — Partner, Duncan Cotterill

Jon Stagg — Chartered Loss Adjuster - Liability Services, McLarens

Tim Menday — Specialist Liability & Cyber Loss Adjuster – Major & Complex Loss Division, Sedgwick New Zealand

Michael Reed — Casualty Manager, Berkshire Hathaway Specialty Insurance
Sponsorship
Are you interested in sponsorship opportunities for this event? For more information on how your organisation can benefit as a sponsor of this leading professional development event contact Sara Cheong, Sponsorship Executive by phone on +61 3 9613 7200 or by email at [email protected].
---
Sponsors
Platinum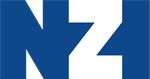 Gold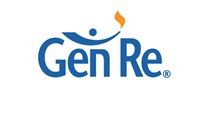 Silver
Recharge Zone

Attendee Hub and App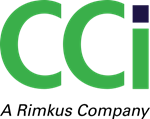 Networking Drinks

Coffee Cart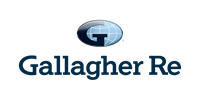 ---
Speakers
Philippa Fee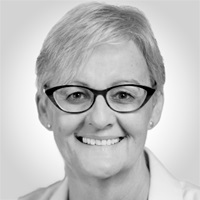 Partner
Fee Langstone
Philippa is widely regarded as one of New Zealand's leading litigation and dispute resolution lawyers. She has been named a Leading Individual in every Legal 500 Asia Pacific edition since 2017.
Her principal specialist area is the representation of professionals in connection with claims for negligence and disciplinary complaints. The parties she routinely assists include lawyers, chartered accountants, engineers, architects and insurance brokers.
She also regularly acts in claims against directors and officers, including those brought by liquidators, receivers or regulators arising from corporate financial collapse.
She routinely represents insurers and their clients in property damage claims which are covered under public and products liability policies. Other areas of specialty include construction disputes, including claims for defective workmanship.
Amanda Halfacree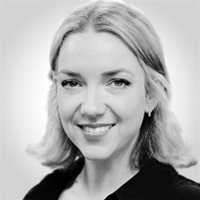 Deputy Head Of Financial & Professional Risks
Crombie Lockwood
Amanda has worked in the Insurance industry for over 17 years and has specialised in liability lines for most of the last 15. She started her career in New Zealand as a broker at Marsh before moving into underwriting at AIG New Zealand, AIG Australia and CGU Australia.
Six years ago she returned to New Zealand and to broking with Crombie Lockwood's specialist Financial And Professional Risks team (FINPRO). She has managed both large and small teams for over 12 years and currently holds a national role as Deputy Head of FINPRO and Group Broking Manager for the Wellington Corporate team.
Nina Khouri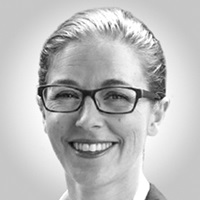 Mediator and Academic Fellow
Nina Khouri Mediation and University of Auckland Faculty of Law
Nina Khouri is a New Zealand mediator specialising in the resolution of civil and commercial disputes, with a particular focus on insurance and construction disputes. She is also an Academic Fellow at the University of Auckland Faculty of Law, where she teaches and researches in dispute resolution theory and practice.
Nina is a Fellow of the International Academy of Mediators, an invitation-only organisation of the leading commercial mediators in the world, and is regularly recognised as a leading mediator in Who's Who Legal.
In addition to her mediation practice, she is currently working with New Zealand Treasury Te Tai Ōhanga supervising the implementation and delivery of the proactive settlement process for several thousand policyholders of Southern Response Earthquake Services Ltd who cash-settled their Canterbury earthquake insurance claims before October 2014 (related to the Ross v Southern Response class action).
Caroline Laband (MC)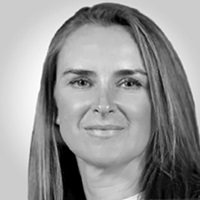 Partner
Wotton + Kearney
Caroline is a Partner at Wotton + Kearney and has over 20 years' experience in handling contentious insurance issues, with a focus on complex claims. She regularly provides coverage advice on D&O and financial institution claims, including class action litigation. Caroline has worked in New Zealand and the United Kingdom on matters involving litigation up to Supreme Court level.
Caroline has been recognised for the calibre of her work including being listed in The Legal 500 and Chambers rankings and being named by NZ Lawyer and Insurance Business NZ as a 5-Star Award winner, one of the 12 highest-ranking insurance lawyers in New Zealand.
Outside of her core responsibilities, Caroline is a Director on the Board of Justitia, a society which has provided risk management and professional indemnity insurance solutions to legal practitioners since 1985.
Professor Rob Merkin QC
Special Counsel
Duncan Cotterill
Rob Merkin is Special Counsel to Duncan Cotterill, advising on insurance and related matters.
He is a Professor of Law, University of Reading UK and is the author of around 60 books, including Colinvaux's Law of Insurance in New Zealand as well as standard texts in Australia, the UK and Hong Kong.
Rob is co-editor of Lloyd's Law Reports. He acted as Parliamentary Adviser on the UK's Insurance Act 2015 and is currently assisting MBIE with insurance law reforms in New Zealand.
Nick Murphy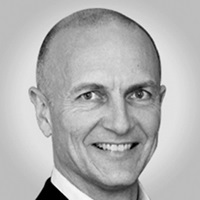 Casualty Manager – Property & Casualty
General Reinsurance
Nick is an insurance specialist with 30 years' experience in the industry. At General Reinsurance, Nick is the Casualty Manager responsible for the broader range of casualty products.
Nick has a background in property and casualty reinsurance as well as direct insurance. His past executive roles have included marketing, underwriting and claims management.
Nick has spoken regularly at seminars in Australia, New Zealand and Asia. He has also previously held the post of Specialist Lecturer at the University of Technology, Sydney, lecturing the Liability subject within the post-graduate course "Executive Certificate in Insurance".
Juan Schutte (Keynote Speaker)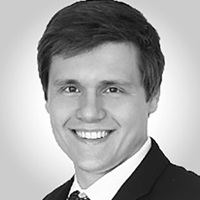 Research and Development Engineer and Research Fellow
The University of Auckland's Creative Design and Additive Manufacturing Lab
Dr. Juan Schutte is a passionate problem solver driven by engineering projects that allow him to apply his design, mechatronics, and manufacturing expertise to make a difference.
As an engineer and designer, he is a strong advocate for leveraging simplicity and modularity, an ethos inspired by his practical "not afraid to get his hands dirty" approach which has led to the research and development of multiple efficient systems and products.
As a researcher, he completed a PhD which developed a novel form of biomaterial-based additive manufacturing and is interested in research relating to tissue engineering, exoskeleton devices and prosthetics.
He is currently a Research Fellow at the University of Auckland's Creative Design and Additive Manufacturing Lab where he applies his creativity to pushing the boundaries of cutting-edge technology and consults with the public, industry and academia on the opportunities 3D printing provides.
Aaron Sherriff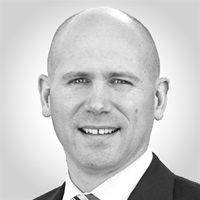 Partner, Duncan Cotterill
Aaron specialises in commercial litigation and insurance law and has particular experience managing large and complex disputes.
He regularly acts for liability and general insurers in New Zealand advising on indemnity issues and defending insured claims. This has included a diverse range of work on professional negligence claims (particularly engineers), public liability policies (particularly in the construction sector and significant third party loss), directors and officers policies (including claims by liquidators, minority shareholders and investors), course of construction/contract works policies, property policies, and the interplay between primary and excess layers of insurance.
Aaron regularly appears in the Courts and in mediation. He is a recommended lawyer for insurance as recognised by the Legal 500 Asia Pacific 2022 legal directory.
Dr. David Stoner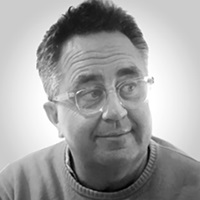 Consultant Psychiatrist
David is a Fellow of the Royal College of Psychiatrists, and he has worked for over 20 years in New Zealand in different roles as a forensic, general adult and as a nominated stoner he of course worked in the alcohol and drug field during the Christchurch earthquakes with a colleague called Dr Gin.
David has recently returned to Christchurch having been a psychiatrist working in central Auckland. He is now working in the South Island Eating Disorders Service. David is also a Clinical Senior Lecturer at the University of Otago.
He believes passionately that we all have a role to play in the prevention of mental illness and how work culture can have a huge effect on personal and corporate functioning. He is happy to take questions on any mental health related topic.
Martin Stroud
Manager Corporate Liability - NZ Corporate & Specialist
NZI
Over the last 40 years Martin has worked the South African, Australian and New Zealand markets. He started as a property underwriter in the mining and petrochemical arena before moving into reinsurance field where he underwrote both treaty, facultative and retrocession covers.
In 1988, Martin moved to New Zealand where he was involved in reinsurance enhancement of mortgage securitisation. In 1996, Martin relocated to Australia where he ran the technical and reinsurance division of AMP General and then Allianz Australia. In 2004, he returned to New Zealand where he was the technical and reinsurance Manager of QBE NZ.
In 2010, Martin helped establish DUAL as a specialist liability Lloyds-backed MGA where he held the position of COO and Underwriting Director. In 2018, Martin joined NZI in their specialist Liability division and now is the Underwriting Manager Casualty and Financial Line in the Commercial Underwriting Division of NZI.
Campbell Walker QC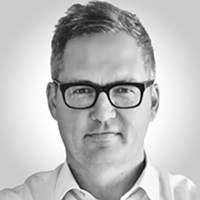 Barrister
Walker Chambers
Campbell is a barrister with a general civil practice, specialising in insurance. He acts in a range of liability, MD/BI and reinsurance disputes.
Campbell was an associate at Shearman & Sterling LLP and then a partner at Gilbert/Walker, before moving to the Bar in 2014. He was appointed Queen's Counsel in 2017.
Julia Whitehead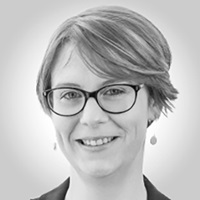 Senior Associate
Wotton + Kearney
Julia is a Senior Associate in Wotton + Kearney's Wellington office with over a decade of experience in insurance, medical, and building law. She specialises in professional indemnity, defending various professionals from complaints and civil suits.
She specialises in the defence of medical professionals, lawyers, engineers, and architects from regulatory complaints through to complex Court litigation. She also has experience with wider medicolegal areas, including clinical trials, medical device questions, and ACC carve outs.
Julia was previously the co-president of The Insurance Network and is the current chair of Wotton + Kearney's Diversity and Inclusion Committee and heads the New Zealand firm's Continuing Legal Education program.
Sharon Zollner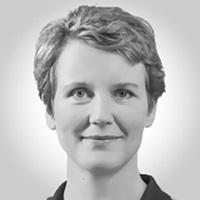 Chief Economist, ANZ Bank New Zealand Limited
Sharon grew up on a farm near Methven and holds a Master of Commerce from the University of Canterbury. She started her career at the Reserve Bank of New Zealand in 1998 and has also worked at the central bank of Norway.
Sharon moved to the New Zealand banking sector in 2006. She joined the ANZ economics team in 2010 and became Chief Economist in late 2017. Sharon manages a team of six sector experts around New Zealand.