With a proud history of 13 years, the New Zealand Liability Conference provides the ideal opportunity to tackle the pertinent issues that have arisen over the past year and prepare for what lies ahead.
This one-day conference features a packed program of keynote addresses, case studies, panel discussions and networking opportunities. We look forward to delivering a range of technical knowledge and insights that will help you understand the current state of the industry and make the best decisions for you and your business.
This popular event attracts delegates from across New Zealand and in 2023 we are continuing to remove barriers for attendees to get involved. As a hybrid event we would be delighted to welcome you in-person at the Pullman, Auckland or broadcast the sessions live online to any location
If you want a short break from the technical discussions, the event also features a recharge zone and post-conference networking drinks allowing you to relax and network with industry peers.
For more information about this event contact Kelly Phypers, Event Manager.
Acknowledgements
ANZIIF gratefully acknowledges the generous assistance and support of the 2023 Liability Conference Organising Committee.
Edwin Boshier — Senior Associate, Duncan Cotterill
Miro Dordevich — Team Leader & Senior Underwriter, Delta Insurance
Amanda Halfacree — Deputy Head of Financial & Professional Risks – Financial & Professional Risks, Crombie Lockwood (Committee Chair 2023)
James Heard, Senior Complex Claims Examiner, Australasia Financial Lines Claims, AIG Insurance New Zealand Limited

Misha Henaghan — Partner, Wotton + Kearney

Monica Maharaj — Regional Claims Manager - Liability, NZI

Glen Phillpotts — National Engagement Manager – New Zealand, ANZIIF

Michael Reed — Casualty Manager, Berkshire Hathaway Specialty Insurance

Jeff Stagg — National Lead: Casualty & Professional Indemnity Services - Executive Adjuster, McLarens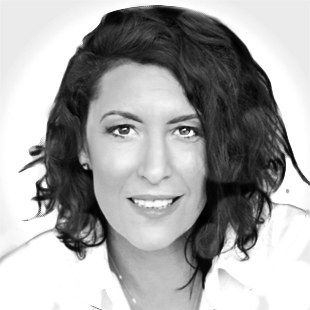 Dr Sarah Anticich
Dr Sarah Anticich
Clinical Psychologist
Dr Sarah Anticich Clinical Psychologist, has more than 18 years of experience working in New Zealand and Australia across multiple contexts.
Sarah is committed to helping others navigate the often overwhelming demands of the busy world we live in. A passionate believer in the science of wellbeing and positive psychology, she translates the most up-to-date data into real-life strategies and techniques to help people of all ages and from all backgrounds to live happier, healthier lives.
Prior to completing her Clinical Psychology Diploma (University of Canterbury) and PhD (University of Queensland), Sarah completed a Master's degree in Industrial and Organisational Psychology and worked in finance recruitment. This broad experience has given Sarah a unique lens into the psychology of both organisations and individuals across many different settings.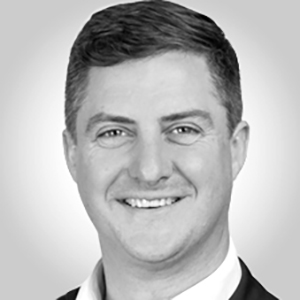 Adam Baker
Adam Baker
Executive Director – Broking
Gallagher Re Australia
Beginning his insurance career underwriting corporate liability business at MMI General Insurance in 1996, Adam worked in the direct insurance market until parting ways with Allianz Australia to join Swiss Re as a Casualty Facultative Underwriter in 2004.
During his time at Swiss Re, Adam worked in both the Facultative and the Treaty Markets across a portfolio of clients with businesses activities varying from locally based specialised Medical Defence Organisations and Legal Insurers to large regional and international insurance companies.
From January 2013, Adam has worked as an Executive Director in Gallagher Re's (previously Willis Re) Broking team and is the Client Executive for a number of insurance companies, government schemes and mutual companies, large and small, based in Australia and New Zealand.
He is also a member of Gallagher Re's International Casualty Practice Group, providing advice and technical direction on long tail lines of business.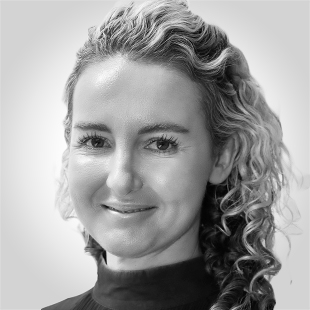 Sally Davis
Sally Davis
NZ Claims Manager
DUAL NZ
Sally is the NZ Claims Manager at DUAL. She has a long history liability claims handling, dating back to 2007 when she started at Lumley Insurance, before moving to DUAL in 2015.
Sally's claims handling experience spans across all financial lines and all industry groups. Starting her career in the height of the GFC and leaky building crisis, she learned by crash course the nuances of financial loss claims and construction PI.
These days Sally leads a team of 4 Financial lines claims officers and also maintains a small portfolio of large/complex claims herself.
DUAL's liability claims portfolio is diverse including both traditional professions and SME business, to cyber and ITPI, Regulatory, General Liability, and a broad range of all liability lines claims.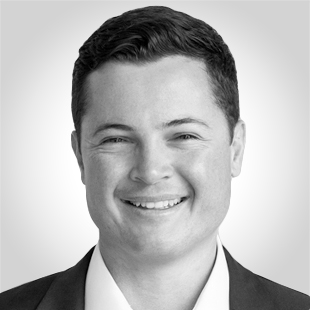 Nick Frith
Nick Frith
Partner
MinterEllisonRuddWatts
Nick is a commercial litigator focused on achieving strategically significant outcomes for clients across all dispute resolution processes. Nick is listed as a 'Next Generation Partner' in both the dispute resolution and insurance categories of The Legal 500 Asia Pacific directory. He was also named one of NZ Lawyer's 2022 Rising Stars.
Nick acts for insurers, global and boutique insurance brokers, and insureds (both independently and on instruction from insurers). His clients have included Aon, Marsh, Medical Assurance Society, Frank Risk and several Lloyd's syndicates. He also assists with placement, coverage and claims advice.
Nick works closely with other practices within the firm on insurance-specific elements of major projects and complex corporate transactions. With secondment experience at Marsh early in his career, Nick has invaluable insight into the New Zealand insurance industry. Nick co-edits the firm's insurance legal industry magazine, Cover to Cover, and he regularly presents on insurance issues.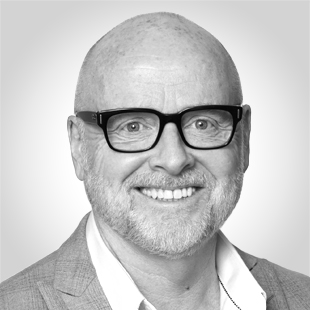 Dean Garrod (MC)
Dean Garrod (MC)
Managing Director
McLarens
Dean started his career in insurance in 1989 with a large insurer, ultimately working in both commercial underwriting and more latterly claims. Subsequently he moved into Loss Adjusting in1995.
He has held several professional directorships, and ultimately became Chief Executive of Crawford & Company New Zealand in 2011, and post-acquisition of that New Zealand business by Mclarens Global in 2020, became Managing Director of the New Zealand business and now sits on the McLarens Global Management Team. In addition to industry qualifications (ANZIIF and AICLA), Dean also obtained his MBA through the University of Auckland.

Dean has a passion for his team and their development, with an equally important clear focus on the customer, innovation and evolving industry dynamics. Being a 30-year veteran of the industry, he has witnessed and relishes being part of an industry going through such significant fast paced change, a challenge faced by individuals and businesses alike.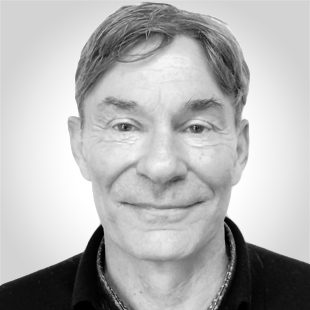 Nigel Grantham
Nigel Grantham
Executive Broker
Crombie Lockwood
Nigel has 45 years insurance industry experience with the majority of this time spent as a specialist Professional Indemnity broker with the exception being 2 years operating as a Professional Risks Underwriter.
After 6 years working in London with an international broking firm placing Professional Indemnity business into the Lloyds and London company markets Nigel returned to New Zealand in 1990, following which he has undertaken a number of Senior Management roles heading up Financial and Professional Risk teams at major broking houses.
Currently he is a consultant with the Crombie Lockwood Financial and Professional Risks team. He has had extensive experience in both the Professional Indemnity and Directors Liability space with stewardship, advisory and placement responsibility for leading New Zealand law firms, consulting engineers accountancy practices a number of industry groups and associations.
In addition, Nigel has had involvement with the placement of many IPO's, capital raisings and project specific professional Indemnity placements involving infrastructure assets including roading,waste water treatment plants, hospitals and corrections facilities.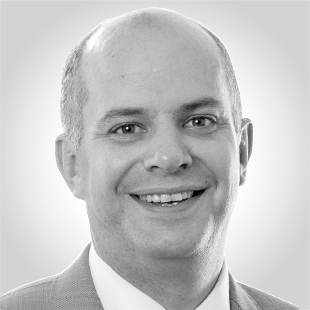 James Halfacree
James Halfacree
Environmental Liability Manager
Delta Insurance NZ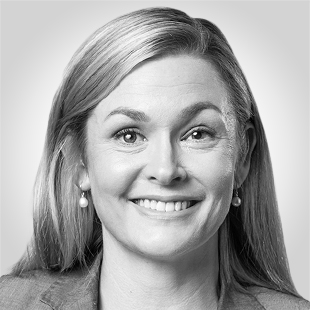 Ellie Harrison
Ellie Harrison
Partner
Wynn Williams
Ellie is a partner in Wynn Williams' dispute resolution team, specialising in regulatory and liability insurance matters (SL, PI and D&O). She is an experienced litigator who has appeared in the District Court, High Court, Court of Appeal and a number of specialist tribunals.
Prior to joining Wynn Williams, Ellie worked at the Auckland Crown Solicitor's office where she prosecuted a mix of jury-trials and trials on behalf of a number of government departments, including the Department of Labour (now WorkSafe New Zealand). Her experience means she is well-equipped to assist and advise clients who are subject to investigation by a diverse range of government departments.
At Wynn Williams, Ellie has been involved in a number of complex, multi-defendant investigations and prosecutions including under the Resource Management Act and Health and Safety at Work Act across industry sectors including construction, manufacturing, agriculture, forestry and fisheries.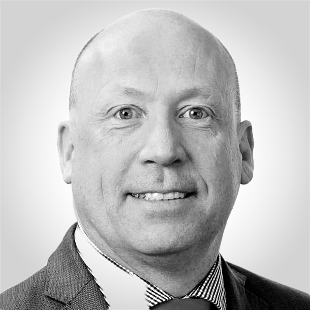 Mark Jones
Mark Jones
Chief Broking Officer
Crombie Lockwood
Mark began his insurance career in 1984 in London and worked as a broker at Lloyd's for 15 years before relocating to New Zealand. During his time in London Mark specialised in international liability and reinsurance business.
Mark holds the role of Chief Broking Officer at Crombie Lockwood and sits on the Executive Leadership Team. In addition Mark also has responsibility for Crombie Lockwood's national Corporate and Financial and Professional Risks teams as well as the Specialism divisions focussing on Construction, Aviation, Marine, Bloodstock and Film/Entertainment.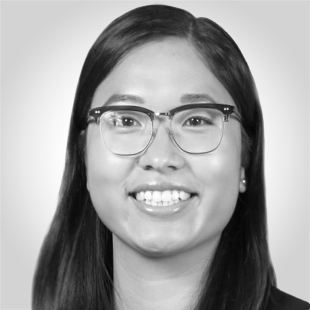 Isabelle Kwek
Isabelle Kwek
Associate
Wotton + Kearney
Isabelle is an associate at insurance law firm Wotton+Kearney and has experience in handling a wide range of liability claims and particularly focuses on the areas of public liability, professional liability, medico-legal and life sciences, and statutory liability. She has a strong focus on dispute resolution.
Isabelle is an accredited mediator and the AMINZ 2023 Consensual Scholar for mediation. Unlike others who have "fallen into insurance", Isabelle describes herself as an 'insurance-nerd'.
She began her career with a major New Zealand life insurer in 2016, wrote her Honours dissertation on insurance regulation, and has since worked with law firms specialising in insurance law. As a young, female lawyer and first-generation immigrant, Isabelle is passionate about promoting diversity and inclusion within the profession.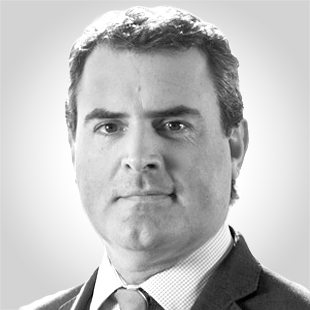 Cameron McLisky
Cameron McLisky
Country Manager, New Zealand and Executive and Professional Lines Manager Australasia
Berkshire Hathaway Specialty Insurance
Cameron McLisky is Country Manager, New Zealand and Executive and Professional Lines Manager Australasia at Berkshire Hathaway Specialty Insurance, roles he has held since BHSI started in Australasia in early 2015. Cameron is based in Auckland.
Cameron has been in the insurance industry for 27 years, including roles at AIG where he spent 15 years working in New Zealand, Australia, London and Singapore. Prior to AIG he held roles with Gen Re and Marsh. He has experience in underwriting all Executive and Professional Lines products, and in his current role at BHSI is responsible for all lines of business for the NZ operation. Cameron holds a Bachelor of Law Degree from the University of Canterbury.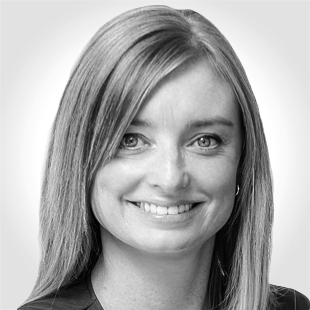 Kristal Rowe
Kristal Rowe
Senior Associate
Duncan Cotterill
Kristal is a Senior Associate in Duncan Cotterill's Auckland litigation team. She has over 15 years' experience as an insurance litigator and specialises in assisting construction professionals facing civil litigation and/or disciplinary investigations and charges. She also assists health professionals facing disciplinary investigations before their professional body and/or the Health and Disability Commissioner and Coronial inquests.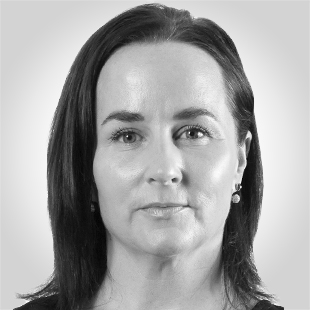 Paula Sheppard-Jones
Paula Sheppard-Jones
General Manager
DUAL NZ
Paula Sheppard-Jones is the General Manager for DUAL New Zealand having worked for the Company for 8 years building the New Zealand business to a multi-line operation, employing 35 people across the Country.
Paula has 30 years' experience in the insurance industry gained both in the UK and in New Zealand, spanning broking, underwriting and MGA management.
Paula's roles have included Corporate Broker, Account Manager, Claims Handler, Specialist Fin Lines & Liability Underwriter, Technical Resource Support, Group Business Manager, National Distribution Manager and General Manager.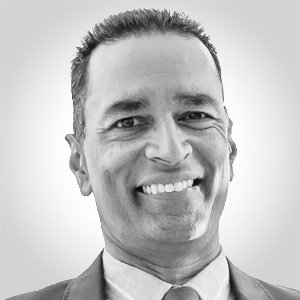 Mark Silveira (Moderator)
Mark Silveira (Moderator)
General Manager Industry Engagement
ANZIIF
Mark is known as a highly innovative, strategic business relationship development professional, with a successful background in general insurance and financial services, not-for-profit and commercial business sectors of over 40 years.
In addition to his position as General Manager – Industry Engagement for ANZIIF, he has also held roles such as Head of Sales for TravelCard Australia; General Manager of Coveright Insurance Brokers; National Sales Manager for GE Premium Funding; CEO of AR Group AFMA IAAA; National Sales and Marketing Director of OAMPS and General Manager of the Steadfast Group at its commencement.
In recent times, he has also become known for his voluntary work as the co-founder and host of the podcast series - Business Made Personal - which he commenced to provide inspiration to those considering insurance as a career as well as encouraging those in the profession in advancing their careers.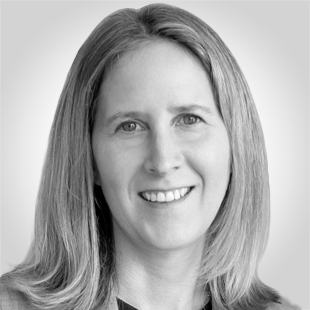 Jane Standage
Jane Standage
Partner
MinterEllisonRuddWatts
Jane is a first-class litigator who acts on large scale commercial disputes. Recognised by leading legal directory Chambers Asia-Pacific, Jane is identified by sources as "a clearly talented lawyer with an increasingly high profile" – Chambers Asia-Pacific 2022. Jane has also been recognised as a member of The Legal 500 Arbitration Powerlist for Australasia 2022 for practitioners with arbitration expertise.
She acts regularly for insurance brokers and for insurers in both commercial litigation and regulatory matters. She also advises large corporates on placement and coverage. Her specialisation in financial services and consumer law sees her acting for large banks and other financial institutions in litigation and investigations in the regulatory sphere.
Jane has completed a Master of Laws from New York University on a Fulbright Scholarship and Hauser Global Scholarship. Prior to returning to New Zealand, she went on to become an associate at Allen & Overy LLP London working in the insurance and general litigation team.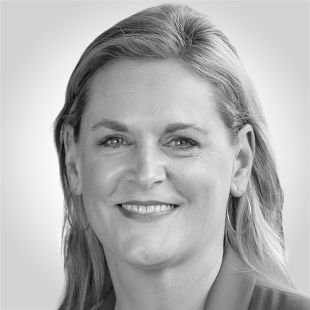 Paula ter Brake
Paula ter Brake
Executive General Manager Consumer Brands
IAG NZ
Paula is the Executive General Manager of Consumer Brands for IAG NZ. Prior to this, she was Managing Director – Pacific & Chief Risk Officer at Tower.
Paula has 30 years' experience in the financial services and consulting industries, and has worked globally in retail banking, consumer lending and advisory. She is a Member of the Institute of Directors and is an experienced independent director, having served on both listed and NGO Boards.
Paula is currently a Director of Repair Hub NZ Ltd and First Rescue NZ Ltd.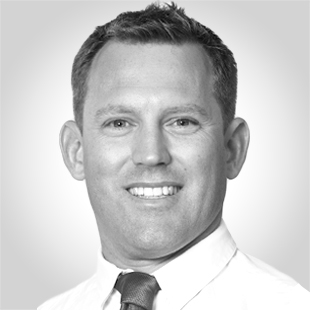 Andrew Walker
Andrew Walker
Technical Director, NZ Environment Group
GHD
Andrew is the Business Group Leader and Technical Director for the NZ Environment Group at GHD and has over 22 years-experience in contaminated land and remediation and risk management specialist.
Andrew's career is split across his first 9 years working in Europe and Africa as a contaminated land and asbestos assessor, primarily in the oil industry sector as well as brownfield development sites in London as part as preparation for the 2012 Olympics. Andrew then moved back to NZ and worked across a range of projects as an in-house consultant for Exxon Mobil, supporting property transaction and environmental risk management.
Andrew continues to work in the commercial / industrial space supporting land development activities, emergency responses to spill events and industrial resource consent compliance. Andrew is a standing member of the board of directors of the Australian Land & Groundwater Associated for the last 4 years and association member for over 10 years.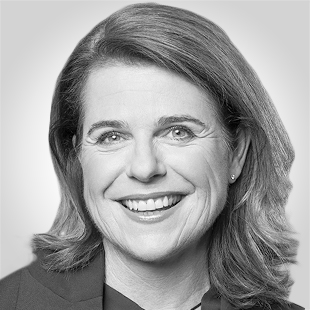 Emily Walton
Emily Walton
Barrister
Bridgeside Chambers
Emily Walton is a general civil litigator with specialist expertise in insurance and construction work.
Earlier this year Emily moved to the independent bar where she now practices at Bridgeside Chambers after over a decade in partnership at a large national firm.
Read the 2023 program below.
Award Categories & Criteria
Thank you to our sponsors
Are you interested in sponsorship opportunities for this event? For more information on how your organisation can benefit as a sponsor of this leading professional development program, please contact Barbara Maruno, Partnerships Manager by email at [email protected].