Details
Time and date:

28 September 2022, 1:30pm - 5:30pm AEST*
Add to Calendar
*Please visit Time and Date to establish the start time in your local time zone.

Venue:
Sheraton Grand Sydney Hyde Park and Online (hybrid event)
Price:

In-Person
Member: $240 AUD
Non-Member: $300 AUD
Group Booking (3 or more): $216 AUD

Virtual
Member: $170 AUD
Non-Member: $215 AUD
Group Booking (3 or more): $153 AUD

CIP points:
2
Speakers:
View the speakers
Registrations closed | Browse upcoming events
About
Prioritising mental health and wellbeing.
Returning for the 7th year, our annual Group Life Seminar is a must attend event for anyone in or adjacent to the life insurance sector. This event offers the latest trends, insights and opportunities from across the group life industry, with a focus this year on prioritising mental health and wellbeing.
With an ever changing world, and the life insurance industry constantly undergoing changes and improvements, it's important to reflect on the developments the industry has made and explore what needs to be done to continue to evolve. What do you want the future of work to look like?
This seminar also provides attendees with the opportunity to network with industry peers and be part of discussions that will drive the future direction of the group life industry.
For further information please contact Kelly Phypers, Event Manager.
Learning Outcomes
By the end of this seminar, attendees will be able to:
Discuss the burden of long-term health conditions, including mental health conditions, increasing and adherence to recommended therapies and interventions as a major challenge
Identify the behavioural reasons that medical adherence can be a challenge, insights from research on behavioural interventions that can drive engagement and adherence
Understand how to balance the seeming contradictions in being more productive whilst maintaining wellbeing
Describe the implications of mental health and wellbeing in shaping an Employee Value Proposition, in particular considerations for leadership
Explore ways to improve workplace mental health and the importance of an end-to-end framework relating to workplace mental health and wellbeing
Check out the Seminar Program
Making a Difference Award - Life Insurance
The 2022 Making a Difference Award for Life Insurance will be announced at the seminar. Submissions close on Monday, 5th September.
Acknowledgements
ANZIIF gratefully acknowledges the generous assistance and support of the event content committee.
Matt Brown (Committee Chair) — Client Director - Health & Benefits, AON
Deb Clemens — Head of Marketing & Communications, Superfriend
Frank Crapis — Head of Retail Products, MLC Life Insurance
Simonie Fox — Head of Shared Value Partnerships, AIA Australia
Mark Leopold — Head of Strategic Alliances, Superfriend
Kristine Nugent

—

Head of Group Client Solutions,Hannover Life Re - Australasia
Dr. Matthew Paul — Chief Medical Officer, Munich Re
Sponsorship
Are you interested in sponsorship opportunities for this event? For more information on how your organisation can benefit as a sponsor of this leading professional development event contact Sara Cheong, Sponsorship Executive by phone on +61 3 9613 7200 or by email at [email protected].
---
Sponsors
Platinum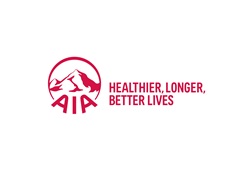 Silver

Networking Drinks

---
Speakers
Margo Lydon (MC)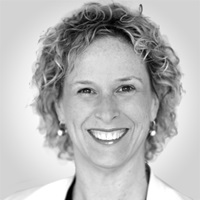 Chief Mental Health Advisor
Workplace Mental Health Advisory
Margo has influenced real-world reform in mental health and suicide prevention for over 22 years. She is the Chief Mental Health Advisor at Workplace Mental Health Advisory, a boutique consultancy, partnering with industry and organisations to impact wellbeing and productivity through creating thriving workplaces.
Margo is the independent Chair of the National Mental Health Commission's Mentally Healthy Workplace Alliance - an Alliance of national organisations from the business, union, community, and government sectors leading transformational change in mentally healthy workplaces.
Margo is also a non-executive director on the Shared Value Project Australia Board, a member of numerous industry alliances, and a Sector Advisor for Roses in the Ocean – Australia's peak organisation empowering people with a lived experience of Suicide to share their voice and bring their unique insights and wisdom to prevent suicide.
Until recently, Margo was CEO for SuperFriend; a position she held for 12 years successfully leading the growth from start-up to a national organisation at the forefront of workplace mental health and wellbeing in Australia.
Margo holds a Master of Science, Positive Organization Development and Change, Weatherhead School of Management, Case Western Reserve University, and a Bachelor of Business Degree from the University of Queensland.
Emma Hardy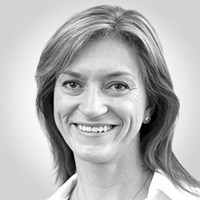 Partner, Workforce and Change
PwC
Emma is a Lead Partner in PwC's People practice. She specialises in large-scale change; anything complex which needs the balance of the formal and technical aspects of transformation sitting alongside the human side. With over 20 years experience she has worked extensively in the UK and Australia, both with PwC and independently with organisations such as the BBC, Glaxosmithkline, BP, Australia Post, ANZ and NAB.
One of her most recent career highlights has been to support a Victorian University through the Covid crisis across workforce strategy and planning, business transformation, wellbeing, and the HR function.
Emma's global experience spans: behavioural change, employee experience, Future of Work, and all aspects of HR.
Emma holds an Executive Masters in Coaching and Consulting for Change (EMCCC) from Insead, Singapore, and a Postgraduate in Strategic Human Resources from Manchester Business School (UMIST), UK. She is based in Melbourne.
Mark Leopold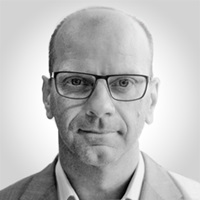 Head of Policy and Strategic Alliances
SuperFriend
Mark Leopold helps businesses to be more effective by applying evidence-informed principles related to workplace mental health and wellbeing. Mark works with organisations to deliver workplace programs that:
Promote the benefits of good work
Manage risks
Support people in need
With leadership experience across a diverse array of companies, including Head of Workplace Engagement at Beyond Blue, Mark understands that effective, visible action on mental health and wellbeing improves organisational performance.
Mark has been fortunate to work on workplace mental health initiatives with major commercial organisations and government agencies. He has presented at over 100 events including numerous keynote addresses at national conferences.
He is an advocate for better mental health and wellbeing. Being aware of his own triggers, signs and symptoms, helps Mark to build resilience and adapt to life's demands. Sharing his experience helps others to achieve their best possible mental health.
Mark is currently Head of Policy and Strategic Alliances at SuperFriend.
Alison McLean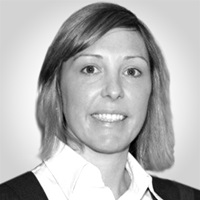 General Manager Shared Value Partnerships
AIA Australia
Alison McLean is General Manager of Shared Value Partnerships at AIA Australia. The Team develop innovative wellbeing solutions that deliver Shared Value for our customers, society, and AIA Australia. Our solutions are behavioral science and analytics driven and developed in collaboration with our partners – academics, start-ups, and healthcare providers - who share our focus on social impact.
Alison has worked for the past 10 years in the field of Behavioral Science. In 2020 she established the team at with AIA Australia with a focus on health and finance decision making and behavior.
Prior to this she worked at Swiss Re as the Head of Behavioral Research where she established their global behavioral science team in 2014. During her time at Swiss Re, her team conducted over 50 behavioral science trials related to insurance and health decision making and behavior; she established collaborations with leading behavioral science academics and institutions and championed an interdisciplinary approach across behavioral science, data science and technology.
Alison in a clinically trained economist who as completed a Master of Science in Health Economics, Policy and Management (London School of Economics), holds a Master of Health Science in Health and Environment (Queensland University of Technology) and a Bachelor of Health Science Occupational Therapy (University of Newcastle, Australia).
Dr Yvette Pheiffer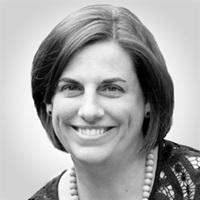 Medical Officer – Medical and Health Services
Hannover Life Re of Australasia
Yvette started her career in clinical medicine as an accident and emergency doctor in South Africa and also worked as a general practitioner before moving into corporate medicine.
She joined Hannover Re in 2019 as medical officer and forms part of the Medical and Health Services team in the Sydney office.