Details
Time and date:

14 September 2021, 1:45pm - 5:00pm AEST*
*Please visit Time and Date to establish the start time in your local time zone.

Venue:
Online
Price:
Member: $200 AUD
Non-Member: $250 AUD
Group Booking (3 or more): $180 AUD

CIP points:
2.5
Speakers:
View the speakers
Program:
Download program
Registrations now closed | Browse upcoming events
About
The life insurance industry continues to play a critical role in helping to insure the livelihoods of Australians. Accordingly, it is important the industry supports the professionalism of its people from a trust perspective.
The Group Life Seminar is a key event for anyone working in group life insurance particularly within the superannuation space. We look forward to welcoming anyone who wants to learn more about the trends and crucial issues that are currently shaping the industry.
The life industry is constantly undergoing changes and improvements and this seminar is the perfect chance to take stock and reflect on the developments the industry has made over the past year. It also allows us to look forward to areas where ongoing investment is required.
This year's event is focused on regulatory reform. Our expert speakers will discuss the year that was and the way forward from the unique perspective of key players and bodies in the industry, including a superannuation fund, an industry advocacy body and the regulators (APRA & ASIC).
Learning Outcomes
At the end of the virtual seminar, attendees will be able to:
Discuss the nature of the changing landscape for group insurance in superannuation
Understand APRA's current view on the state of the market following recent regulatory changes by identifying where current efforts are being focused
Explain how a super fund is coping with the various regulatory changes to continue to deliver positive member experiences and outcomes
Recognise and describe ASIC's work in the areas of insurance design, member interactions and claims, along with their expectations of trustees in relation to insurance in superannuation.
Registration
Registrations for this event close soon.
For further information please contact Rebecca Ciavarella, Event Manager.
Acknowledgements
ANZIIF gratefully acknowledges the generous assistance and support of the event content committee.
Matt Brown — Client Director - Health & Benefits, AON
Frank Crapis — Head of Retail Products, MLC Life Insurance
Kristine Nugent — Head of Group Risk Distribution, Hannover Life Re - Australasia
Renee Voutt — Head of Group Product Strategy and Development - Group Insurance, AIA Australia
Sponsorship
Are you interested in sponsorship opportunities for this event? For more information on how your organisation can benefit as a sponsor of this leading professional development event contact Sara Cheong, Sponsorship Executive by phone on +61 3 9613 7200 or by email at [email protected].
---
Sponsors
Platinum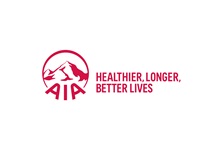 Silver
---
Speakers
Jane Eccleston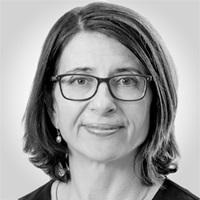 Senior Executive Leader, Superannuation
ASIC
Jane leads ASIC's Superannuation team and oversees ASIC's regulatory work associated with regulated superannuation trustees in the $2.8 trillion sector. Her 16 years of regulatory experience includes senior roles at ASIC overseeing funds management, mergers and acquisitions, fundraising, corporate governance and supervising the ASX and other licensed financial markets.
Before joining ASIC, Jane was Senior Associate with Mallesons Stephen Jaques (now King & Wood Mallesons), working within the Corporate/Mergers & Acquisitions team. She has also worked as in-house counsel for the Westpac Banking Corporation. Jane holds honours degrees in Law and Psychology from the University of Sydney.
Nick Kirwan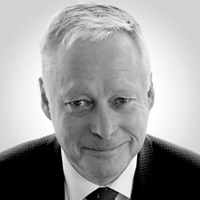 Policy Director, Life Insurance
FSC
Nick has spent his career in financial services, both in industry and public policy. He spent many years in senior industry roles in the UK before spending eight years as the policy lead for life insurance at the Association of British Insurers and then two years at the ILC-UK, a Westminster think-tank advising the UK Government on public policy matters relating to demographic change.
In 2014, Nick moved to Australia, spending over two years in senior industry roles before joining the FSC where he leads the work on life insurance.
Outside work, Nick is married to Bronwyn and enjoys running, tennis, theatre and travel.
Penny Paré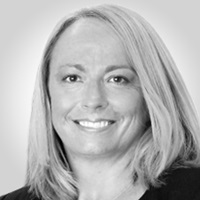 Manager, Insurance
Sunsuper
Penny is the Manager of Insurance Product at Sunsuper where she has responsibility for the insurance offered to Sunsuper members. This includes the design, operation and pricing of the insurance offer and working closely with the Fund's insurance partners for all things insurance.
Penny has worked in the superannuation industry for over 25 years across all areas of superannuation, but with a specialty and focus on insurance within Super.
Adrian Rees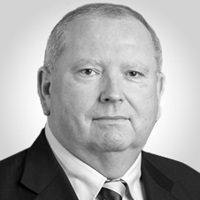 General Manager, Superannuation
APRA
Adrian joined APRA in 2004 and has supervised a wide range of banks, insurers and superannuation funds.
Presently Adrian supervises superannuation trustees and funds. Adrian also is a member of APRA's Superannuation Industry Group which monitors developments in the superannuation industry and helps develop APRA's supervisory and policy responses to these issues. He works closely with APRA's insurance team on insurance in superannuation matters.
Adrian also has worked in the private sector in funds management, retirement products and life and general insurance. In total he has over 40 years of industry experience.
Matthew Brown (MC)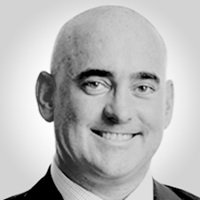 Client Director, Health & Benefits
Aon
Matthew has been at Aon since May 2008 and is currently a Client Director within the Health & Benefits business. As a senior member of the team, Matthew's role is focused on delivering value based solutions to Aon's clients from both a service and solutions perspective. This includes the provision of strategic advice and broking solutions in all relevant areas including life insurance, accident and health insurance, private health insurance and workers' compensation.
His consulting experience gained over the last 31 years encompasses all aspects of retirement and employee benefit programs, employee risk management and group insurance benefits. He has strong technical expertise in superannuation (both defined benefit and defined contribution plans) and related topics including investments and insurance.
Before joining Aon, Matthew worked for Mercer in Australia for 16 years and Deutsche Asset Management for two years in various roles with a focus on superannuation and retirement savings, employee benefit program design and management, group insurance, general consulting, client service and new business generation.
Frank Crapis (Moderator)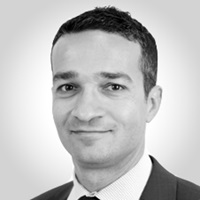 Head of Retail Products
MLC Life Insurance
Frank is a self-motivated financial services professional with a successful track record in product, strategy and distribution. He is a Life insurance advocate motivated to drive business change in Retail, Direct and Group Insurance in Australia and globally. Frank has led teams of professionals towards business transformations in both Australia and Asia and has a successful track record of leading Group Insurance, Retail Insurance, Superannuation and Banking initiatives.
Frank Crapis currently leads a Product team to develop Life products and strategy across Retail Insurances at MLC Life. Previously Frank has led a Business Management team at Munich Re and a Product & Pricing team at CommInsure. Frank was also an active member of the ANZIIF Board.