Details
Time and date:

28 September 2022, 1:30pm - 5:30pm AEST*
Add to Calendar
*Please visit Time and Date to establish the start time in your local time zone.

Venue:
Sheraton Grand Sydney Hyde Park and Online (hybrid event)
Price:

In-Person
Member: $240 AUD
Non-Member: $300 AUD
Group Booking (3 or more): $216 AUD

Virtual
Member: $170 AUD
Non-Member: $215 AUD
Group Booking (3 or more): $153 AUD

CIP points:
2
About
Prioritising mental health and wellbeing.
Returning for the 7th year, our annual Group Life Seminar is a must attend event for anyone in or adjacent to the life insurance sector. This event offers the latest trends, insights and opportunities from across the group life industry, with a focus this year on prioritising mental health and wellbeing.
With an ever changing world, and the life insurance industry constantly undergoing changes and improvements, it's important to reflect on the developments the industry has made and explore what needs to be done to continue to evolve. What do you want the future of work to look like?
This seminar also provides attendees with the opportunity to network with industry peers and be part of discussions that will drive the future direction of the group life industry.
Stay tuned! We cannot wait to introduce you to our line up of speakers and their areas of expertise.
For further information please contact Rebecca Ciavarella, Event Manager.
Making a Difference Award - Life Insurance
The 2022 Making a Difference Award for Life Insurance will be announced at the seminar. Submissions close on 26 August.
Acknowledgements
ANZIIF gratefully acknowledges the generous assistance and support of the event content committee.
Matt Brown (Committee Chair) — Client Director - Health & Benefits, AON
Deb Clemens — Head of Marketing & Communications, Superfriend
Frank Crapis — Head of Retail Products, MLC Life Insurance
Simonie Fox — Head of Shared Value Partnerships, AIA Australia
Mark Leopold — Head of Strategic Alliances, Superfriend
Kristine Nugent

—

Head of Group Client Solutions,Hannover Life Re - Australasia
Dr. Matthew Paul — Chief Medical Officer, Munich Re
Sponsorship
Are you interested in sponsorship opportunities for this event? For more information on how your organisation can benefit as a sponsor of this leading professional development event contact Sara Cheong, Sponsorship Executive by phone on +61 3 9613 7200 or by email at [email protected].
---
Sponsors
Platinum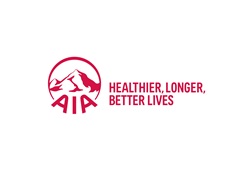 Silver
---