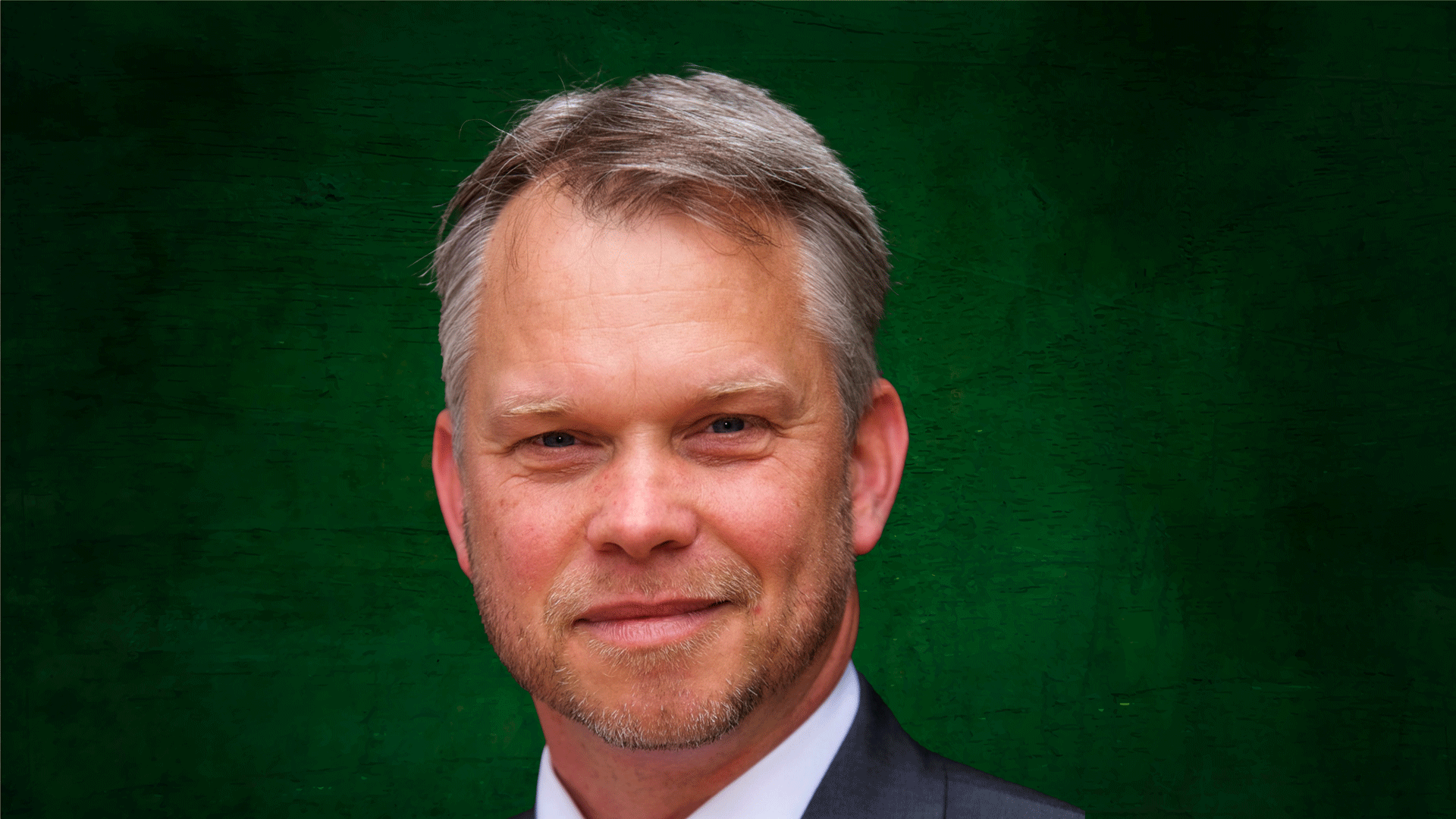 When Tobias Pfau completed ANZIIF's Reinsurance International Study Course (RISC) in 2004, it served as a springboard for his career in Australia.
Pfau was working for Gen Re at the time, having recently been transferred to Sydney from Cologne in Germany. He says the technical knowledge and networks he built during the course were invaluable, and now he's helping to shape its ongoing success as a member of the RISC organising committee.
Internationally recognised
Recognised internationally for its high level outcomes, the four-day intensive reinsurance study course, consists of presentations from leading industry experts and syndicate team work, where participants apply learnings to real-life scenarios.
"What really impressed me about the course when I was a participant was the depth of technical knowledge that I gained and the case studies brought all the theory to life," says Pfau, who has been Manager Underwriting and Reinsurance at Unimutual since 2021.
"A lot of courses are content-light and entertainment-heavy," adds Pfau. "You gain so much more from this course, but it's also a lot of fun."
Global ambitions
Pfaus' career in reinsurance began in 2000 when he joined Gen Re as a core function specialist. He spent just over two decades with the company, with roles including Regional Chief Underwriter, Treaty, Asia Pacific, and Regional Underwriting Manager, Australia and New Zealand.
It was the international nature of reinsurance that first attracted Pfau to the industry.
"I was involved in working with other locations and countries relatively quickly," he says. "As a young graduate, that was quite appealing."
"I also find that when you start working in insurance or reinsurance, you don't want to leave."
Top reinsurance priorities
The industry has undergone significant change in the past two decades, and Pfau says there are many challenges keeping reinsurers awake at night.
The impact of climate change is just one of them.
"Australia in particular is experiencing the impact of natural perils from all sides — like floods, bushfires, hailstorms, earthquakes and cyclones," he says.
"Certain perils like flood, bushfire and hail are extremely challenging as they're not as well understood as traditional perils, like earthquakes or cyclones.
"The reinsurance industry tries to gain a better understanding, but the impact of climate change isn't making it easier, and it can impact the profitability of the reinsurance industry.
"We're a global industry, and big weather events somewhere like Florida can impact prices in Australia."
Pfau adds that while catastrophe pools can help capture risk, they are largely a response to affordability in the market.
"We're seeing this play out in places like Far North Queensland with people struggling to find insurance, let alone afford it," he says.
"There needs to be a solution in place to address this, but we also know that the vast majority of the dollars is spent on disaster recovery rather than on prevention. I think it's a general problem in the market, where there's more incentive to rebuild after a disaster than to respond to risks before it occurs."
Claims inflation
Economic headwinds are also challenging the reinsurance industry, and Pfau says it's contributing to claims inflation.
"The state of the economy is on everyone's mind, and we see the impact of high inflation in our day-to-day life," he says.
"We all hear about supply chain issues and global commodity price spikes, and they filter through to the claims cost. What cost $100 last year is probably now $110 or $120 or more, and that has to be factored into the underwriting process. This also means that valuations are a big challenge for the industry right now."
Pfau says adapting to change is also challenged by a skills shortage across the industry.
"Attracting and keeping attracting talent is a big challenge for the industry, and I think we all have to step up a bit in making it a more attractive career," he says.
"As a reinsurance course, RISC provides incentive for young people in industry and gives them a good insight of what reinsurance is all about. I think it's a very important tool for retaining people in the industry."
A collective effort
During this year's RISC, participants will gain proficiency in four key areas — strategic, technical, financial and legal and regulatory.
For example, they'll be able to select the right type of reinsurance for specific portfolios and classes of business. They'll also be able to analyse and interpret the impact of reinsurance on a company's financial position and how reinsurance programs interact with portfolio management and underwriting practices.
Pfau explains that the majority of course hours are dedicated to hands-on syndicate group work.
Participants are grouped into syndicates and immersed in a real-life case study to design and test the optimal reinsurance program. Using physical and digital tools, they'll collaborate on the creation of the reinsurance program.
Acting as management representatives, they'll then prepare and present a recommendation to the board on the optimal reinsurance arrangements for the upcoming renewal.
Supported all the way
Pfau says that syndicates will be supported and guided by syndicate advisers, who are insurance/reinsurance practitioners with technical expertise honed from years of international and regional industry experience.
"In developing the content, we really wanted to put the participants in a real-life situation so that they can experience what reinsurance buyers or risk managers face when they have to place a reinsurance program.
"The syndicate experience is also a really important part of the course," adds Pfau. "In a real-life reinsurance situation, we never work in isolation — it's a collaboration between the team members."
A network for life
Along with gaining a depth of practical reinsurance knowledge, Pfau says participants will also benefit from the opportunity to build a professional network that will last well beyond the course.
"I think that's one of the most valuable things about RISC," says Pfau. "You'll build a network for life.
"No one knows everything, and I still reach out to people I met as a participant of the course back in 2004 to ask, 'what do you think about this?', or 'have you heard about that?'
"The course also enables you to build a deeper connection with the industry by linking you with experts who've been living and breathing reinsurance for decades," adds Pfau.
"I think that's invaluable and, from what I've seen in the market, the depth of the course content is second to none."