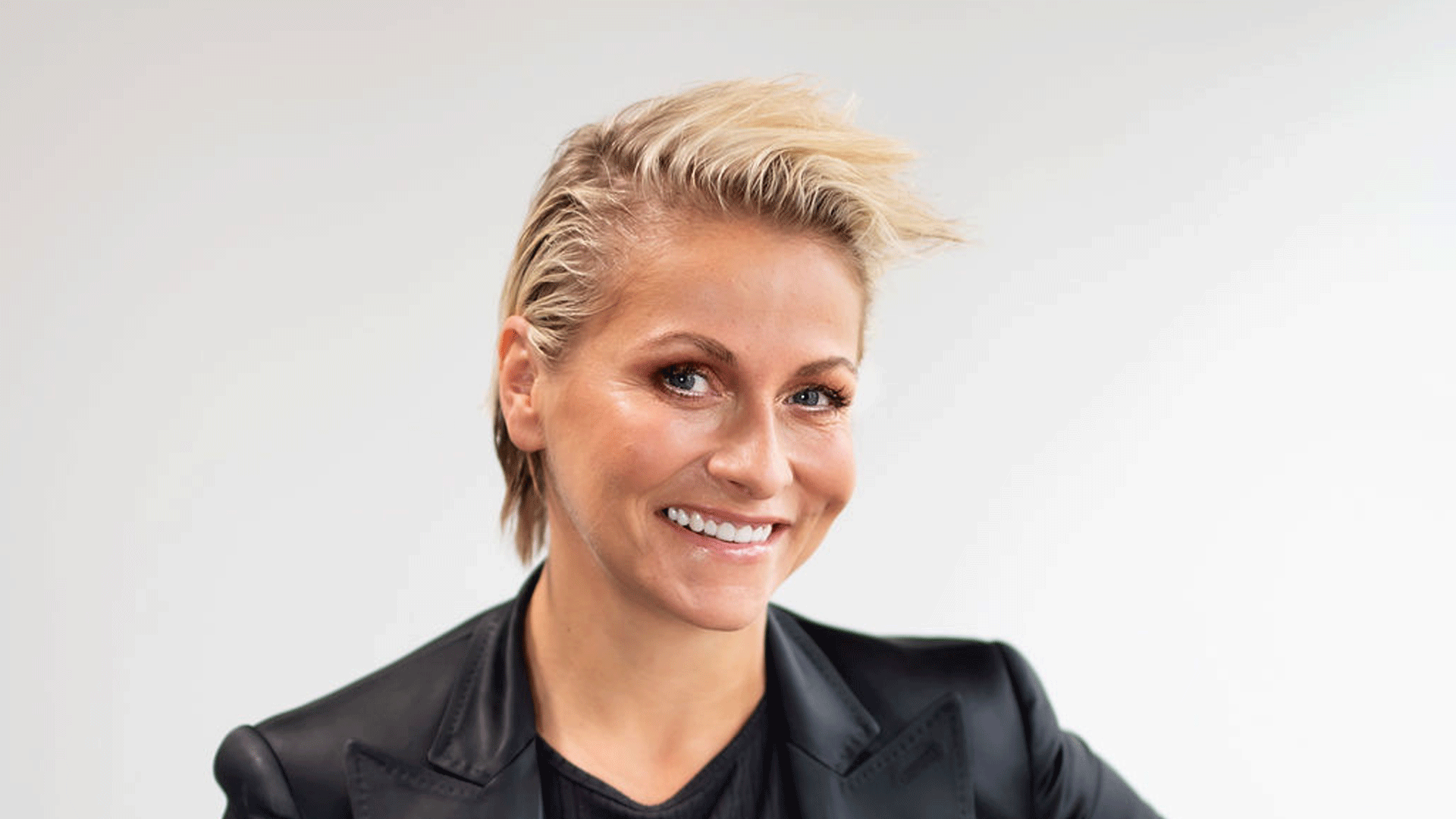 At the age of 27, UK insurance business owner Sam White was having horrific panic attacks.
She was more than thirty kilos overweight, smoked two packs of cigarettes a day and had never seen the inside of a gym.
Today, 20 years later, White is the picture of health. She trains every day instead of smoking and drinking, and she has launched the world's first insurance company specialising in motor and pet insurance policies by women for women.
The company is also designing the world's first ever domestic abuse insurance product.
Launched in 2020 in Australia during the pandemic, Stella Insurance currently writes over $18 million in premium in motor business alone. While pet insurance is relatively new to the Australian market, White says the numbers for motor in the UK are "already massively over target" following its launch last November.
Connecting with female communities
White says the team is extremely proud of Stella's business achievements, but the real magic comes from its connections with other female-centric communities.
For example, soon after the business had stabilised after COVID and was bringing in revenue, it partnered with the Women & Girls' Emergency Centre.
"We said, if we're going to represent that we stand for women and we're supportive of women, we need to be doing that as early as possible," White recalls. "So, we started giving $5 from every policy to the Women & Girls' Emergency Centre."
That contribution has now reached more than $70,000.
Stella has also connected with We are One Roof and Northern Power Women, two female entrepreneur groups, as well as Her Heart, which empowers women's medical health.
"We ran a conference in Sydney in conjunction with We Are One Roof to help start-up founders launch their businesses, so for us the community aspect of the business is everything.
"We're ridiculously excited about our most recent partnership with Flyanyway, a foundation in the UK which helps survivors of domestic abuse launch their own businesses.
"Doing the numbers is important, and it's what we'll be measure by. But for me, the good stuff is knowing that every time a woman buys a Stella Insurance policy, money goes towards helping another woman thrive and achieve real independence after being in an abusive relationship. It's the accumulation of all our collective effort and the power we've created."
Launching in the pandemic
White says launching Stella during the pandemic was a tense experience for everyone.
"All my other businesses in the UK had bootstrapped," she shares. "For example, Freedom Services Group has grown organically since 1999. It's a reasonable sized business with 250 staff and a turnover of 20 odd million Euros."
Stella, by contrast started with several external investors with a stake in its success, including Viper Capital, Bauer Media Group and Envest.
"There was some real debate about whether we should wait to launch the business, but I didn't want to," White recalls. "My experience has always been that momentum is everything and as soon as you pause, things change, people move on. You miss that opportunity.
"So we did launch right bang smack in the middle of COVID and there was a lockdown almost immediately afterwards. But the team on the ground was always so passionate and they knew where we're going. They were absolute troopers. They just moved through it and found the solutions."
Strength out of adversity
White describes her childhood as "challenging and lacking boundaries", but she credits that with the development of her confident entrepreneurial mindset.
"You learn as much from the hard stuff in life as you do from the positive," she observes.
"Meanwhile, we socialise girls differently from boys. There are fewer female entrepreneurs, partly due to a lack of funding and access to opportunities, but in my view, women's lack of confidence is also a factor.
"I wasn't socialised with the usual restraints. I wasn't told to be a good girl or follow any specific rules, so the opportunity to be entrepreneurial was open to me."
But White is also a proponent the brain elasticity concept — the idea that you're the sum of your habits.
"For me, good habits are really key in life and in business, because the way that the brain works, the more you do of something, the stronger you get at it and the more you want to do it.
"If every day I get up and eat a cheeseburger, then my brain tells me that's the thing I should do when I get up. If I get up and work out, that's the lifestyle I'll build. I've got habits in place that work for me and make me feel better."
A human business
With family circumstances making it necessary for her to leave a university psychology degree, White started her insurance career handling motor claims for brokers.
"I loved it because it was such a human business," she says. "I would go out and visit brokers. We'd sit down and chat through their challenges. I think you get a very unique understanding of insurance if you're coming at it from a claims perspective rather than the underwriting perspective."
Operating in the traditional, male dominated structure of insurance, which she didn't particularly enjoy, the idea for Stella came as a slow burn.
"The structure I'm referring to is considered the left brain, masculine energy. It's very analytical, KPIs and numbers driven, always looking for results. The right brain feminine energy is more collaborative, nurturing and creative.
"And we do live in a world that's been designed by men for men. That's not because a group of guys are sitting around a table somewhere deciding to make life difficult for women. It's just that the way that the world has evolved.
"Seat belts are designed around the male torso, so 20 per cent more women die in car accidents than men do. Drugs are tested on male physiology, so if a woman has a heart issue, the medical profession is looking for male, not female symptoms."
By women for women
White's hypothesis for Stella Insurance was that the same kind of patterns and biases shape financial services.
"We asked ourselves whether insurance products had been designed for men and if underwriting has been done from a male perspective, and we found yes, it has.
"We saw a huge opportunity to redesign insurance and financial services from a female perspective. We still insure men, and actually, men sometimes buy into it even more quickly than the women."
Having launched in the UK, the US is next on the agenda. More lines will be added and White also plans a wider financial services remit down the track.
"Everything we've done so far has been very deliberate and well executed, one step at a time," she says.
"For each product developed, we analyse the policy wording, work out what does and doesn't work for women and explore the community strategy before we launch it. So pet, home and travel. All these products in both Australia and the UK will be coming down the line over the next 12 months."
Cascading the profits
White also says as the business grows, she wants the profits to keep sustainably cascading down into the community.
"If you think about the potential of Stella, it's phenomenal," she enthuses. "It's already a decent sized business and it's gaining momentum."
Given she wants to personally invest in more female founders, White is looking to exit the Freedom Services Group.
"It's my intention to use a chunk of that money to support more female founders, because they aren't getting enough investment," she says. "The only way that's going to shift is if more people like me direct resources their way."
For the business itself, White aims for Stella to be a globally recognised brand in financial services and the go-to insurance company for women.
"I'm hoping in doing that, we will challenge the status quo and the industry as a whole. Once we show the kinds of products that we can develop out of this different perspective, others will follow. That will bring about more equality and balance."
Sam White is the keynote speaker at this year's Insurtech Conference.