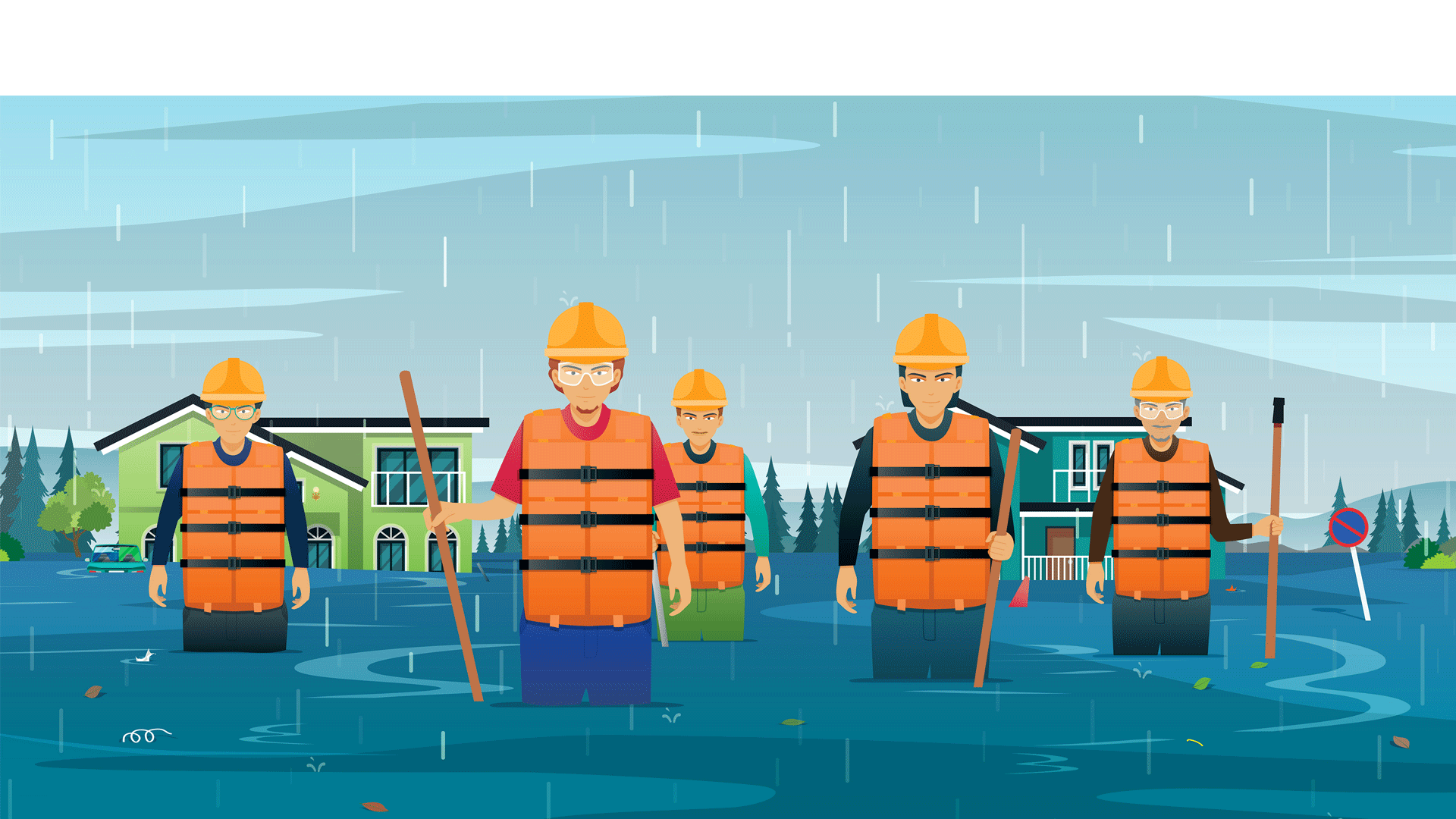 The insurance industry is missing out by not incorporating technology into its front-line services.
Technology speeds up response times, leads to faster settlements and better customer service. It also provides transparency and fairness: the great leveler.
Comparing apples with oranges
Picture a builder. What tool is he (or she) holding? Probably a hammer, maybe a nail gun?
Now picture him (or her) taking notes. What is she (or he) using? A pencil and pad, or even a wooden offcut to scribble on?
In fires, floods and earthquakes, our industry mobilises masses of third-party contractors for assessments.
Currently, for example, following storms across New Zealand, Morgan Project Services (MPS) is managing upwards of 5000 claims lodged in the space of a few weeks with more to come, compared to ~4000 across the whole previous year.
Other project management companies and insurers are in the same boat. All must resource anyone they can to meet the demand.
Some of these people are experienced assessors, but many are builders or whoever is available They get the job done in a hurry, with mixed results.
Even when we invest time and money to into training providers, we can end up with idiosyncratic assessment reports with levels of detail that vary right down to spelling ability. Some reports might even be hand-written and scanned.
It's like comparing apples with oranges.
And then there's the customer service. For the insured, it's a roll of the dice whether they get a competent assessment, settlement, and speedy repairs first up, or have to engage in multiple site visits and a drawn-out settlement.
Improve customer service
Now picture this: an army of employee and contractor assessors boasting iPads with the Morgan Project Services FAST App.
Their devices walk them through each assessment without any need for typing.
Automated reports are sent to the insurer, complete with damage estimates and up-to-date costs, including the materials, labour and services required to complete the repair — ready for competitive tender.
Now we're comparing apples with apples.
Quick settlements are good for the insured and benefit the insurer's bottom line.
So why is the insurance industry so hesitant to futurise?
Across all industries, front-line service providers use technology to work faster, smarter and more profitably, but our industry seems reluctant or slow to adopt technology as a necessary and effective workplace tool.
This is to the detriment and cost of insurers and leaves the customer, the insured, with an outdated mental image of who we are as an industry. Why shouldn't our image be tech-savvy, forward-thinking?
What's stopping you?
Using technology at the initial point of contact speeds up response times for a better customer service experience and faster settlements.
It's also inherently scalable — if you can get your hands on a stack of tablets, you can equip front-liners with a whole range of apps and communication tools.
There's also the issue of transparency and fairness. When every insured is getting a different experience from their neighbour, it's hard for them to trust us.
Tech is "the great leveller", and used well, it can give customers confidence that the works proposed will resolve a claim, or that the cash settlement offer is accurate.
Automated assessments are just the beginning — if you're not thinking about how tech can improve your front-line services, you're going to get left in the age of pencil notes on planks.
Morgan Project Services (NZ) Ltd (MPS) is a standalone project management company working in the insurance industry.
MPS employs experienced builders in project management roles, where their industry expertise is invaluable. MPS is also the developer of the ANZIIF Award-winning FAST App.