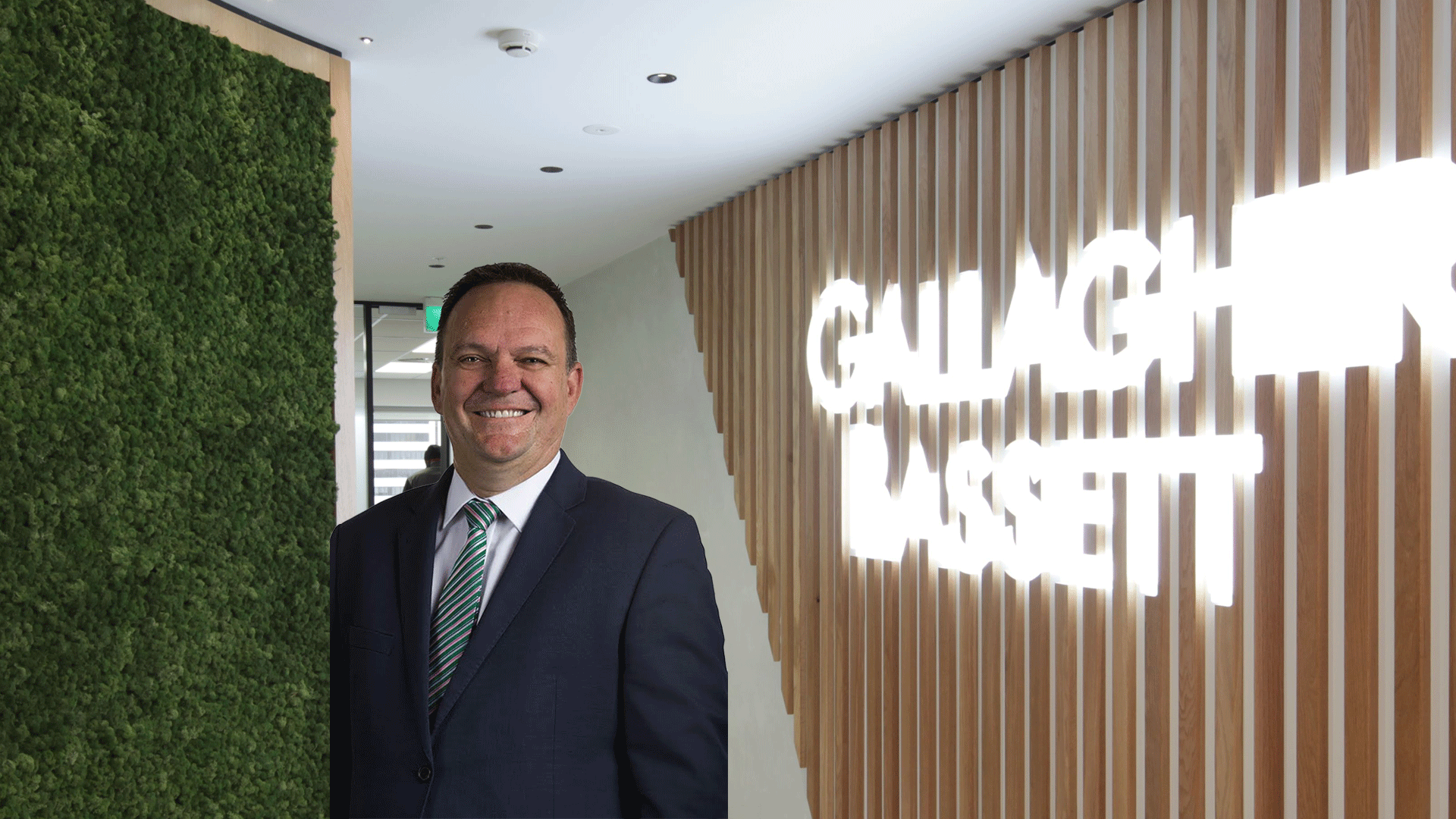 Craig Furness, CEO, Gallagher Bassett in Auckland, New Zealand is looking forward to continued growth in the market.
"The insurance industry will continue to evolve over the next few years, and our priority in New Zealand will be supporting insurers and government to achieve superior outcomes for their claimants," Furness says.
Gaining alignment
For Furness, the real essence of the relationship between Gallagher Bassett and its customers comes down to partnership.
"I'm very firmly of the view that we are better off if our objectives are completely aligned and we know what is strategically important to each other," he says.

"It is also important for us to be genuine about delivery to the business' vision, which makes specific reference to the delivery of 'Demonstrably Superior Outcomes'. Again, this is best achieved in a world built around true partnership."

The team currently works in a hybrid model out of the company's offices in Auckland and Christchurch (plus an extensive, nation-wide, remote contractor network). Its vision is to continue to grow the organisation's reach.

"As our team focuses on life and health, property and motor, loss adjusting and surge resourcing, we're keen to ensure our experienced claims consultants are able to rapidly respond to events outside major cities," Furness says.
Proud New Zealander
Born and raised in Christchurch, Furness describes himself as a "proud Cantabrian" from a family with roots throughout the South Island. Furness has also come to love Auckland, where he has now been based for 25 years.

He says his family played a crucial role in shaping his career.

"I grew up in an environment where continued personal growth was simply something that was part of who we were and I truly think that this has made me who I am today," he says.

He attended the University of Canterbury, completing a Master of Commerce degree majoring in Operations Research. 'I never ended up working in a pure operations research environment, but the thinking and focus on analytics has been relevant in all sorts of roles since," he says.

Furness started his insurance journey with National Mutual, now AXA, in 1990 with a short-term role completing client survey analysis.

Following a short period of actuarial study, his career headed down the client services and sales path on the way to management roles.

Having worked with the likes of Colonial Mutual and Sovereign, Furness decided to take on a different challenge outside the safety of the life insurance world with Cosignia, a start-up Life and Health TPA [third party claims administrator].

"I had also spent a period at Sedgwick Noble Lowndes and Mercer as a broker and superannuation consultant, which proved invaluable experience for me during the development of the Cosignia business," he recalls.
Acquisition by Gallagher Bassett
Supporting the growth of Cosignia provided a great opportunity for Furness to develop a variety of business skills from financial and capital management, to detailed strategy development and execution.
"Eventually the point came where Cosignia was ready for the next stage of growth and development which lead to conversations with, and ultimately acquisition by Gallagher Bassett." Furness shares.

"During the acquisition of Cosignia, I heard many in the GB team talk about the culture of the business and how often integration partners become long-term employees.
"That certainly applies to me. Having been at GB for many years now, I really see myself retiring from this organisation when that day comes."
A people person
In terms of leadership, Furness has always been of the view that the personal growth of Gallagher Bassett's people is just as important as the business's commercial growth.

'This industry is all about our people — they are our greatest strength,' he says. 'For that reason, continuous development and support for our people must be central to what we do.

'I'm also of the view that leaders must be approachable and prepared to be vulnerable - in that way we can truly work as a team.

For Furness, this means that understanding the requirements of the company's people, its customers and the business and empowering the team to deliver the required solutions.

'We can't be afraid of making tough decisions — things are not always easy, but we do need to be prepared to act quickly and decisively.'

A people person by nature, Furness says throughout his career, he has maintained very open and trusted relationships with the all the people he's worked with and reported to.
"That continues to this day with my current leader, Jon Winsbury," he says. "I maintain friendships with many people I've worked with in various roles over the years."
Innovation in action
Testament to the success of this overall approach is Gallagher Bassett's 2021 ANZIIF New Zealand Innovation of the Year award for more effectively communicating health and wellbeing messages during the pandemic.
More recently, Furness says the team has continued to expand the breadth of support it provides to the local market, drawing on Gallagher Bassett's years of local and global experience in managing claims.

"We've held a lot of pride in supporting residents to return safely to their homes after disasters, and it's only natural that we also extend this expertise to businesses," he says.

"A perfect example was the support provided to the residents of Nelson and Marlborough following the weather events of this year.

"Our response, in conjunction with our insurer partners, saw us placing our people on the ground delivering real and empathetic support."
A growing need for expertise
For the future, Furness predicts the need for claims expertise will burgeon.
"As automation provides opportunities for efficiency in some roles, it will also highlight the growing importance of real expertise to support clients where a claim is more complex or the human touch is required," he predicts.

In addition, risk management will become just as important as claims management.
"The cliché that the best claim is the one that doesn't happen at all is real. We see plenty of opportunity to use data, experience and expertise to help customers manage their risks."
ANZIIF gratefully acknowledges the Canam Joinery Ltd. in Auckland which generously provided permission to use its image of the Gallagher Bassett offices in Auckland, New Zealand.