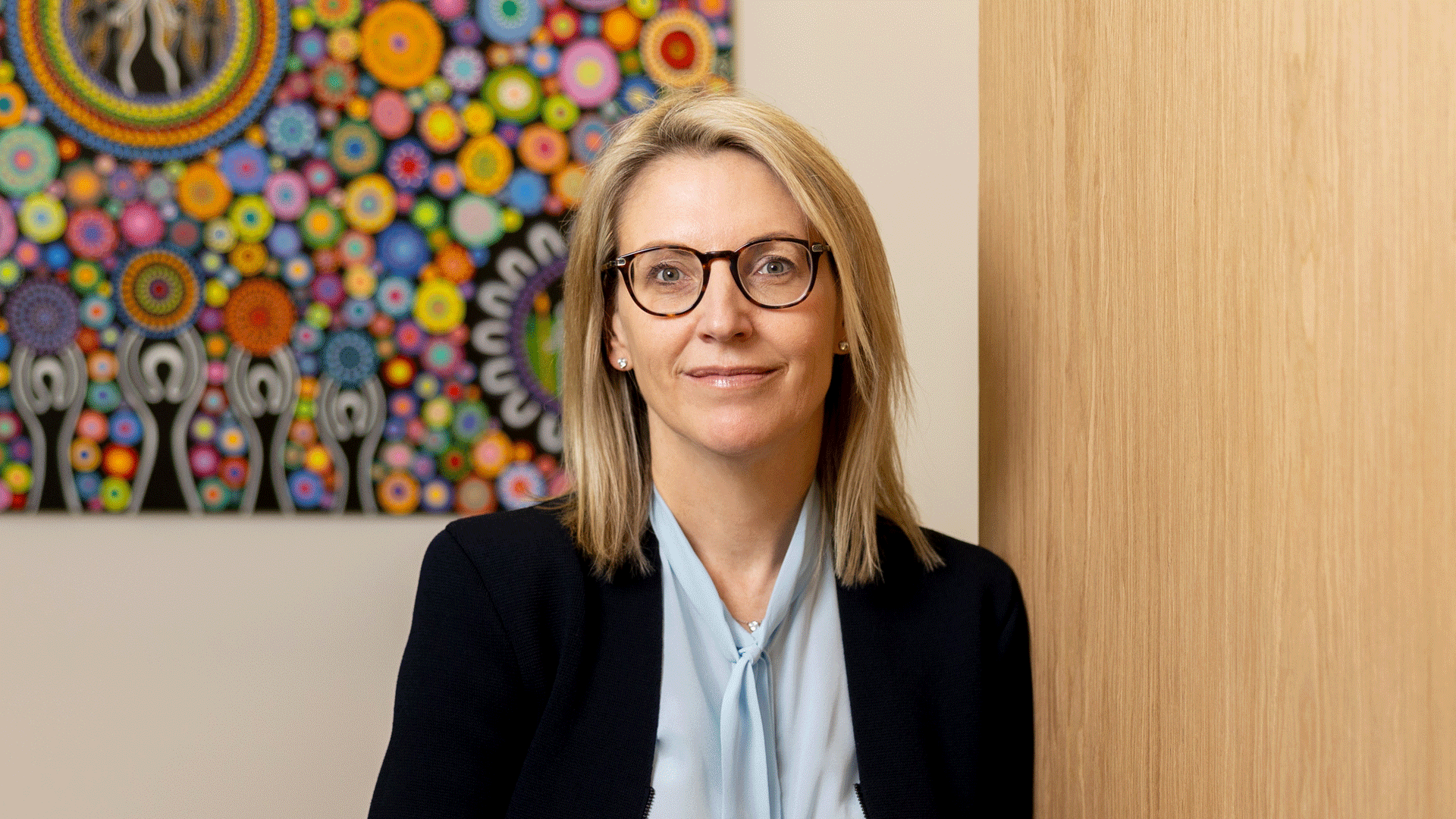 Inflation, skills shortages, supply chain strain and the seismic forces of climate change. These are just some of the issues keeping insurance professionals awake at night. For Jennifer Richards, CEO of AON Australia, the scale of the challenge is unrivalled.
'I don't think that anything matches the complexity of the forces that we're feeling right now,' says Richards, who will share her perspective at the upcoming ANZIIF General Insurance Breakfast.
The critical and current issues shaping the general insurance industry will be a key focus of the event, which is now in its 34th year. Richards is among a panel of insurance leaders who will reflect on the past year and contemplate the future of the industry.
Solving clients' problems
Richards has worked with AON for more than a decade and says she was attracted to the insurance industry because of its 'ability to solve clients' problems across a wide range of issues'.
Having started her career as a mergers and acquisitions lawyer, Richards was attracted to the ability to work across different stakeholders and the collaborative nature of the insurance industry.
'The most satisfying aspect of my role is working across our Australian business units and global solution lines to help enable our clients to make better business decisions, while also supporting our colleagues to achieve personal and professional success,' she says.
Addressing skills in the business
Employers across almost every industry are reassessing their recruitment strategy in the face of a challenging skills shortage.
Richards notes that Aon's 2021 Global Risk Management Survey shows attracting and retaining talent is among the top five risks facing Australian employers.
'We can expect a greater emphasis on employee wellbeing in 2023 as companies seek to create an environment where employees can thrive,' Richards says.
'Employee benefits, such as flex working and employee assistance programs, have become key to attracting and retaining staff in these times, particularly as the uncertain economic outlook and rising inflation is putting a focus on business costs.'
She also sees the industry's skills shortage prompting more employers in insurance to see the value in transferable skills.
'This includes recruitment strategies that looks beyond finance degrees and instead focuses on attitude, analytical and problem-solving ability to drive diversity of thinking and new skills into the industry.'
Climate change agenda
In October this year, much of Eastern Australia experienced major flooding for the fifth time in 19 months. The frequency of extreme weather events has devastating consequences and poses a challenge for insurers, as well as an affordability issue for their customers.
The same month, the Actuaries Institute released its Home insurance affordability and socioeconomic equity in a changing climate report, compiled by authors from Finity Consulting's Climate & ESG Risk Practice.
The report examines insurance costs for Australian households this year and in 2050 and shows that approximately 10 per cent spend more than 4 weeks of their gross annual income on home insurance.
Richards describes climate change as a key issue for insurers in the year ahead.
'Businesses are increasingly looking at current and future climate change impacts on their operations at the same time as regulatory and legal actions related to net-zero commitments are having an impact,' she says.
Cybercrime and regulatory burden
Along with natural disasters, insurers are also facing the heightened risk of cybercrime with customers of Optus and Medibank Private among the latest victims.
'Demand is high and insurers are cautious,' says Richards. 'Recent security events that have targeted companies with a large customer base in Australia really highlight the growing importance of this cover.
'Risk selection is pronounced, and if clients don't have the right levels of security in their business, getting cover in place can be really challenging.'
Richards says regulation is another issue as insurers continue to deal with the volume of change following the Hayne Royal Commission.
'We are seeing an unintended consequence of the increased regulatory burden actually driving pricing further up and, in turn, hampering new product development due to hurdle rates for new products, which is a concern.'
Bringing resilience and innovation
The insurance industry cannot stand still in the face of significant change. The year ahead presents opportunities to rethink their approach to business as usual.
'This is our key focus at Aon through addressing four client needs,' says Richards. 'They include navigating new forms of volatility, rethinking access to capital, addressing the under-served, and building a resilient workforce.
'For example, navigating volatility, such as around natural catastrophes and environmental concerns, is related to rethinking access to capital. 'This might include options such as parametric insurance for those areas where clients may be struggling to find cover.'
While 2022 has presented challenges, Richards sees opportunities on the horizon.
'The opportunities these issues bring is the drive to innovate and to generate greater solutions for clients to enable them to make better business decisions.'