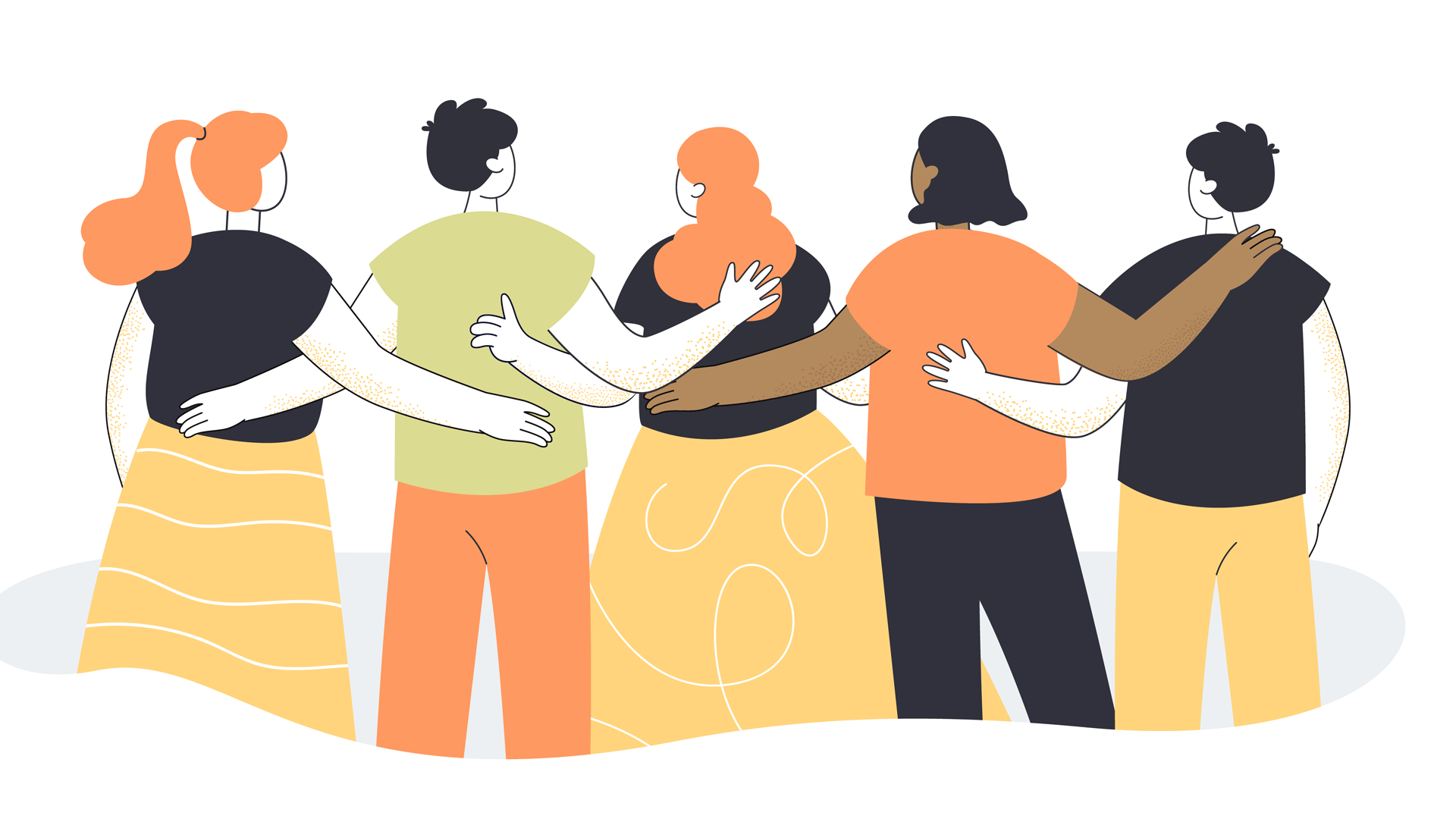 In early 2022, AIA Australia released its new report, titled The Power of Social Connection, which highlighted the impact of loneliness and social isolation on health and wellbeing.
Social connection — the experience of feeling close and a sense of belongingness with others is a fundamental human need.
AIA Australia's report has documented the impact of the pandemic and remote working on social connection and feelings of loneliness.
As a major life and health insurer, this impact is evident in AIA's data, as well as AIA's Vitality members' responses to stress-related questions during the pandemic.
Stronger social connections have a positive impact on our mental health and wellbeing, with specific benefits such as:
Lower levels of anxiety and depression
Higher self esteem
Strengthened immunity
Increased longevity
On the other hand, weaker social connection can have a negative impact on our mental, emotional and physical wellbeing, whereby people can experience:
Increased incidence of anxiety, depression and chronic illnesses
Unhealthy habits
Increased mortality risk
Lack of social connection can be a greater risk to health than obesity, smoking and high blood pressure.
'AIA Australia's The Power of Social Connection report seeks to increase conversation and awareness around the mental health challenges facing Australians,' says AIA Australia CEO Damien Mu.
'We believe that highlighting the importance of preventative measures can lead to improved health outcomes that will enable people to live healthier, longer, better lives.'
Ending loneliness together
As part of its AIA Embrace framework, AIA Australia has established a partnership with Ending Loneliness Together — a national network of organisations united with a purpose to address the growing problem of loneliness in Australians.
Ending Loneliness Together has identified that loneliness is a growing issue in Australia, and is committed to four key ways to make a difference.
Evidence: by developing a strong evidence base for measuring loneliness – and finding the most effective solutions.
Inform: by giving people the information they need to better understand loneliness and the ways to prevent it.
Influence: by influencing government and relevant stakeholders to make meaningful change.
Awareness: by raising public awareness and inspiring action.
In November 2020 Ending Loneliness Together released its whitepaper which was the first whitepaper in Australia to highlight the increasing problem of loneliness.
The report highlighted that approximately 37 per cent of Australian workers feel lonely, while nearly a quarter do not engage in any activities to connect them with their colleagues.
The flow-on impact on workplace safety, absenteeism, employee retention, and business productivity means that workplace loneliness is also a significant issue for the Australian economy.
This insight highlights the importance of organisations across Australia taking steps to recognise and develop strategies to encourage social connection in the workplace- irrespective of whether employees are in the office or are working remotely.
Dr Michelle Lim, current Chair and Scientific Chair of Ending Loneliness Together says loneliness is bad for business.
'Loneliness is an issue that has been ignored but it is increasingly identified as the next global public health priority,' Lim says.
'To make a difference, we need transformative partnerships across the sectors to work together to prevent chronic loneliness for better community health and wellbeing.
'This partnership with AIA will bring us one step closer to developing evidence-base effective solutions and policies,' she says.
Healthiest nation
AIA Australia has a dream to champion Australia to be the healthiest and best protected nation in the world.
As signatories to the Health Benefits of Good Work, AIA Australia believes the workplace plays a significant role in our physical and psychological wellbeing and that it's important for workplaces to focus on the physical and mental health of staff.
Through AIA Embrace, AIA Australia has also established a strong partnership with Professor Nicholas Epley, the John Templeton Keller Professor of Behavioral Science, and Faculty Director of the Center for Decision Research, at the University of Chicago Booth.
Through this partnership, AIA Australia decided to run a social study with the University of Chicago Booth Business School. This study provides AIA Australia an opportunity to contribute to meaningful research which will have real implications for the community in the present time.
This research process has involved AIA Australia tracking the effects of the social interactions of its employees in the office over a period of several months.
The study takes into consideration that working from the office is a significant change after two years of remote working and accordingly, the study seeks to understand the effects of this transition on people.
The findings from this study will be available later in 2022 and will provide us with invaluable insights that we can share with other organisations to help decrease loneliness and increase a sense of connection across a workforce.