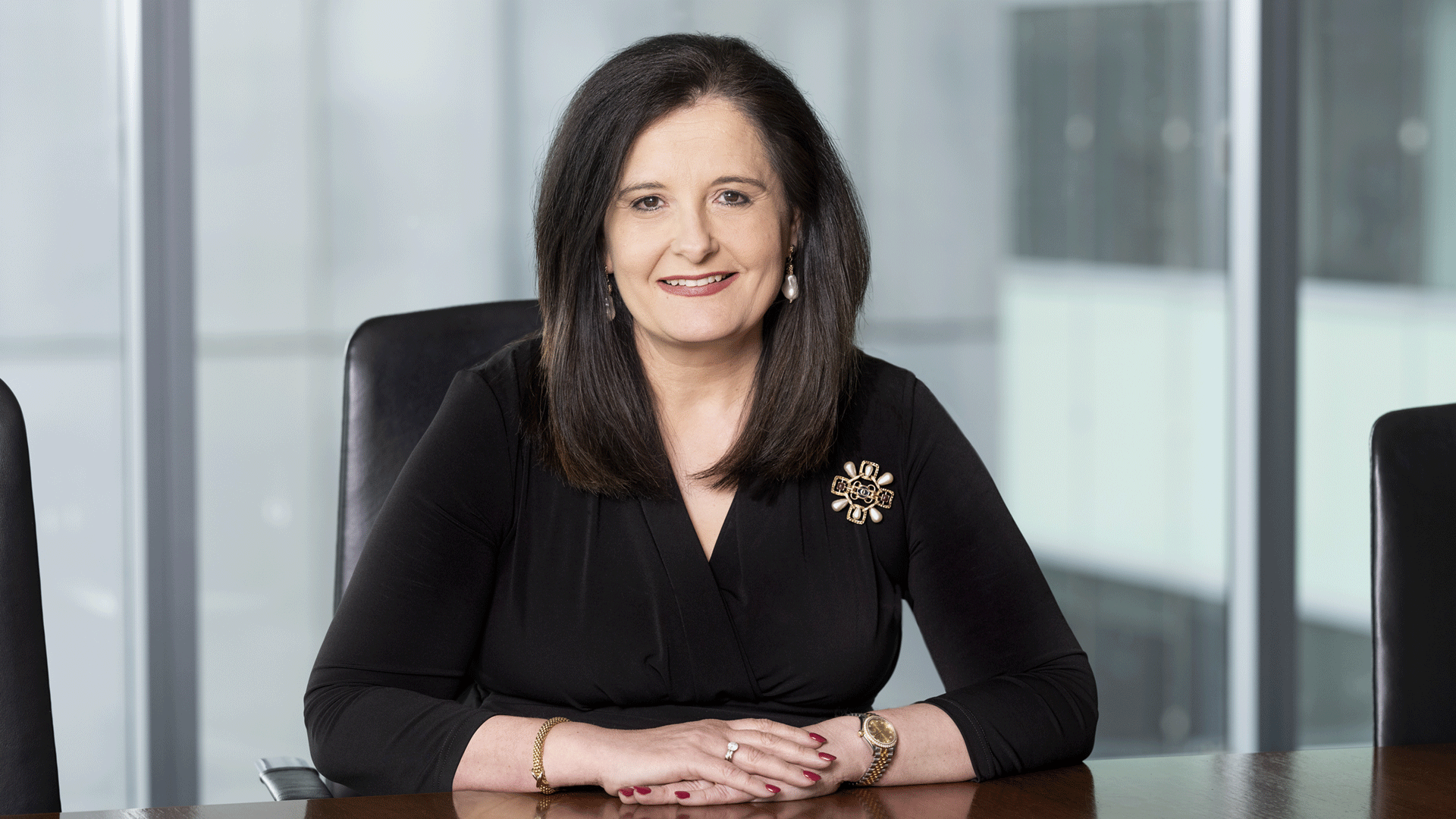 With the passing of the Queen Elizabeth II, Efy Karagiannis, Chief Officer, Domestic Building Insurance (DBI), at the Victorian Managed Insurance Authority (VMIA), has been reflecting on the importance of legacy.
A member of the VMIA executive leadership team, Karagiannis is responsible for operational and strategic management of the government insurer's Domestic Building Insurance program.
'We're a small team with a great impact,' she says. 'It's notable that you can rely on at least 50 per cent of our people to be in the office on any given day.'
That's a testament to Karagiannis's leadership — her team comes to work 'with a purpose'.
During COVID, over 90,000 policies were issued when the previous average had been 60,000. 'Due to the digital tools we built, builders were able to get on with building at a really difficult time,' Karagiannis says.
Expert role
A highlight in the last 12 months was providing advice using VMIA insights to the expert panel in Victoria reviewing the Building Act, which was chaired by the Commissioner for Better Regulation, Anna Cronin.
'I've loved our role working with other government agencies and using our insights as an insurer,' Karagiannis says. 'I'm extremely proud of the fact that we get asked to participate in discussions regarding how to reduce the incidence of defects.
'I certainly think VMIA punches well above its weight in terms of what impact it has in this portfolio. I encourage other insurers to lean into using their insights as much as they can for harm prevention. It's about harnessing the passion to do it.'
Making education paramount
Karagiannis's Macedonian parents left for Australia in their early 20s seeking opportunities that weren't available to them.
'They'd heard a lot about Australia and when they got here, all they ever did was work,' she says. 'Neither of them had finished primary school because it wasn't an option for them.'
As a result, her parents were united in making education paramount for their three daughters.
They were literally on their own in Australia, so the importance of building relationships and networks was also impressed on Karagiannis from a young age.
With her father in the construction sector, Karagiannis instantly fell in love with the industry and decided it would be the career for her.
'If there's an ultimate team sport, it's building,' she says. 'I loved the eclectic mix of people you got to deal with every day, the smell of new timber, watching the bricks go up and the concrete mixer.
'I still love to go out on site. I love the fact that you start with nothing, but every day there's progress. You can walk past and know you were part of that built environment, which is so impactful.'
Smashing the stereotypes
In the 1970s and 80s, it wasn't normal for a woman to pursue a profession in the construction industry, yet Karagiannis says her parents were always supportive.
'They could have easily taken on the traditional approach of encouraging me to do a bit of hairdressing or nursing before I inevitably got married, but they didn't.
'My parents inspired me to be my best and if I'd wanted to be Prime Minister, they would have said "why not?".'
Having missed out on her chosen course at RMIT by a whisker, Karagiannis wasn't ready to give up. She lobbied RMIT's construction faculty for a week.
'There was no internet or email, it was all faxes and face-to-face,' she says. 'So by the end of the week, I think they were quite sick of me.'
When the head of the RMIT construction faculty finally phoned her on the Friday, Karagiannis didn't hesitate to confirm that she was still 'desperate to do the course' and hadn't changed her mind.
'He said, "Well, come down on Monday and we'll do the paperwork",' she recalls. And the rest, as they say, was history.
Working on site
Karagiannis initially undertook quantity surveying and forecasting costs, before eventually working on building sites as a construction or contracts administrator for both commercial and residential projects.
'One of the highlights of my early career was working on site at one of Melbourne's largest apartment buildings at a time when there were no female restrooms,' she recalls. 'I didn't want to rock the boat, so I'd slink off to a 7-11 [convenience store] during the breaks in the middle of the day.'
During those years, Karagiannis met her husband and decided to take a temporary break from 7:00am starts with FAI Insurance (later acquired by HIH).
She quickly realised that for her, an insurance career was 'meant to be'.
'I took my building background and my quantity surveying expertise into managing construction claims. I loved talking to builders. I had a real knack for estimating costs and driving rectification projects,' she says.
'Although it's a bit different to what I imagined myself doing, when I look back on it now, insurance has been the larger part of my career.'
A natural progression
From 2001, Karagiannis held the role of Claims Manager for the Housing Guarantee Fund Ltd (HGFL) which moved under the VMIA's jurisdiction in 2006.
As a member of the HGFL executive team, she was responsible for the government assistance package administered by the organisation following the collapse of HIH.
Having started in claims and later product development with the VMIA's government clients in 2009, one of the achievements Karagiannis is most proud of is initiating the geospatial platform still in use today.
'I approached the Valuer General Victoria about how we might align information to minimise churn and cost and realised the opportunity of leveraging the data clients were already responsible for delivering,' she explains.
'The geospatial platform enables VMIA and our reinsurers to estimate foreseeable losses in the event of earthquakes or fire, for example.'
The top job
On her return from maternity leave in 2010, Karagiannis was well-placed to advise the CEO within the VMIA's newly acquired domestic building market division on underwriting and claims policy.
She was then appointed as the responsible executive in 2014 and continues to lead the division as Chief Officer.
Between 2009 and 2011, Karagiannis also became the first woman to hold the role of president for the Victorian Chapter of the Australian Institute of Building (AIB), an organisation incorporated by Royal Charter for building professionals.
In 2011 her efforts to advance the interests of women in the construction industry were recognised with a prestigious NAWIC Crystal Vision Award.
Karagiannis's vision for her VMIA role is multifaceted.
'I'd love to drive a situation where as an industry we learn from VMIA's claims data and work better with industry and regulators to increase standards and identify opportunities for further training and development,' she says.
'I'd like to see a cycle of continuous improvement which gives consumers confidence that builders are all being measured in the same way and that here in Victoria, there's a better-quality built environment as a result.'
Changing risk culture
For Karagiannis, it's also important that the construction sector's risk culture changes from within.
'We support builders to drive down risk, whether it's the selection of products, how they carry out work or who they get to do that work,' she says.
'However, it's incumbent on insurers to support change by providing the insights needed through data and bringing the industry in. Whenever an industry of any kind is brought in, there's a better outcome.'
In 2020, Karagiannis was named one of IPAA Victoria's Top 50 Public Sector Women for her leadership in championing public outcomes.
Apart from her continued commitment to furthering the careers of women in construction, the award recognised her work to deliver a new IT platform that created a more efficient way for builders to interact with VMIA.
'The new system enabled customers to self-serve or continue to utilise an intermediary to purchase DBI and manage their policies,' she explains.
'We found that change resonated with builders, with more than 85 per cent of them opting to self-serve.'
In addition, VMIA's claims system enables owners to jump online to lodge their claims using smart forms. Loss adjusters can use it to create automated, virtual reports, which was particularly handy through COVID.
'We are the only insurer in Victoria with an over 10-year history of proven, costed, defect taxonomy codes that can be used to mine claims information or support underwriting in terms of policies issued,' Karagiannis says.
State of play
On the ground, supply chain pressures and delays in the construction industry have been exacerbated to a level no one would have predicted by the pandemic and the inability to bring in labour from overseas.
But Karagiannis says the construction sector is innovative and continues to work through challenges to deliver residential projects for Victorians.
She adds that based on her own experience, any future-focused executive could consider insurance as a profession. 'The sector is primed for taking a far more progressive role.
'Any professional who can bring practical experience, data, customer and user experiences together with their own capabilities could sit neatly within a variety of insurance roles.
'Within a workplace and career, insurers can be innovators and disruptors in many markets. I'm really excited to see where the industry takes itself.'