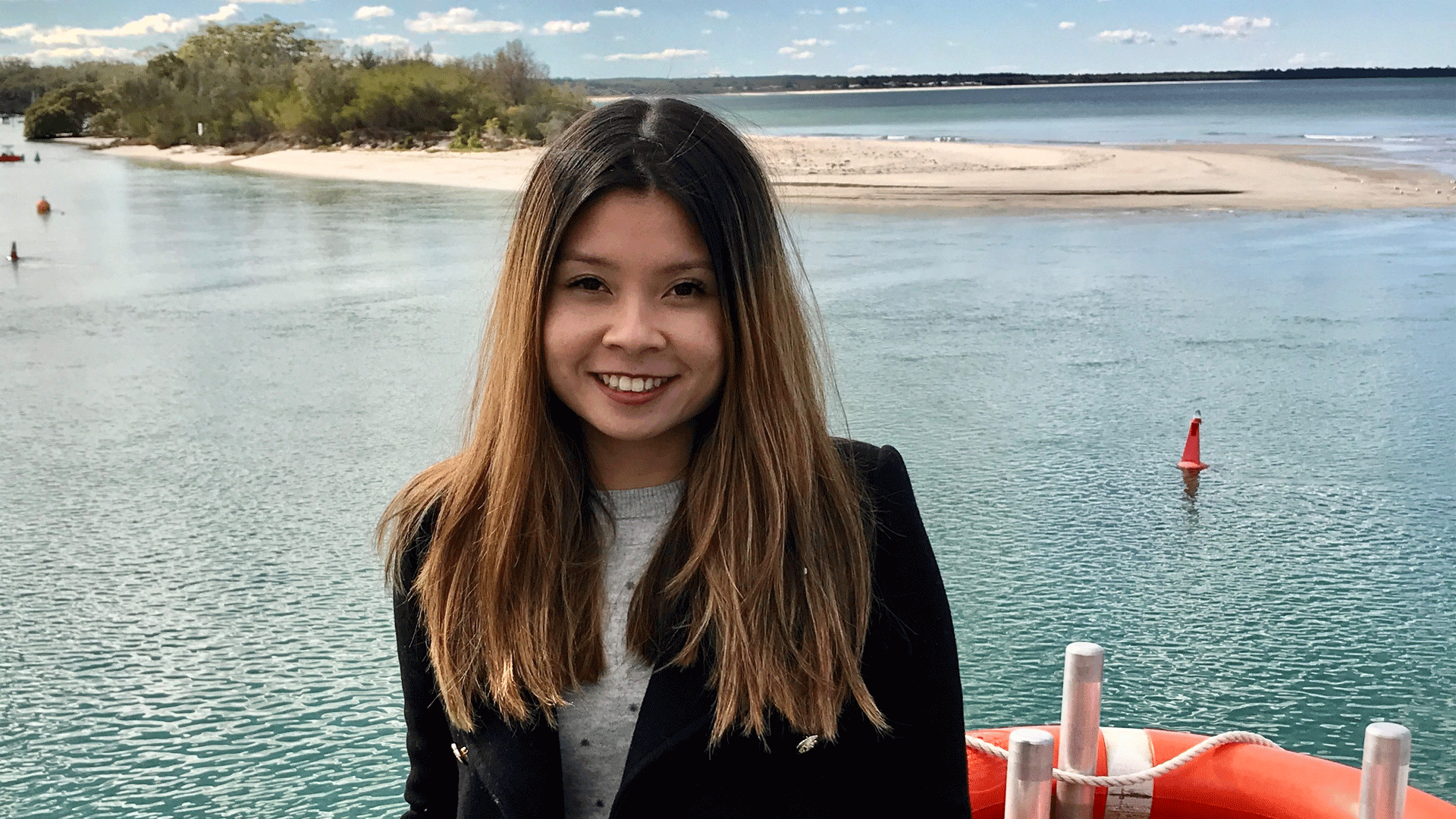 Two months after Sara Rusdiah started at Flex Insurance on a temporary contract as Underwriting and Customer Service Coordinator, the senior underwriter resigned.
Rusdiah became the only one with underwriting capacity left in the team while a replacement for the vacant role was sought.
She had what she describes it as 'one of her most formative experiences'.
'I had to quickly navigate the complex world of underwriting as someone without any prior background in it,' she shares.
Keeping Flex afloat
During that period, it was critical to maintain a speedy turnaround to win business and grow the organisation's reputation to keep Flex afloat.
Rusdiah spent every day underwriting every quote that came her way and releasing as many as she could to customers.
'I never stopped, even during weeknights and weekends until I had met my targets,' she says.
She decided the quickest way to develop her underwriting skills was learn from her own mistakes and successes independently.
'As the saying goes, experience is the best teacher. I kept a daily list with an Excel spreadsheet of every single quote reference number that I did.
'I would review them religiously at the end of each day to monitor my own progress and note the feedback that I was given,' she says.
Warm customer service
Regardless of how busy her day was, Rusdiah says she always took care to maintain a warm and friendly disposition whenever she picked up the phone to answer customer calls.
'It was important that customers didn't feel rushed or treated as if they were just a number,' she explains.
In order to focus exclusively on underwriting, Rusdiah developed a manual for administrative processes to minimise the customer service team's reliance on her.
'The manual, which I call Flexipedia, was my baby, and I am proud to say that it remains a living document that gets updated regularly to reflect our current procedures and approaches,' she enthuses.
'It's a handy tool to train new starters about our guidelines, but even our more experienced team members use it when they need a refresher on any admin-related topic.'
A future of opportunity
Born and educated to high school level in Indonesia, Rusdiah came to Australia in 2010 aiming to pursue a bachelor's degree in Psychology at the University of Melbourne.
Her family encouraged her academic pursuits and invested heavily in her education. 'They envisioned a future full of opportunities for me, which is something they never had,' Rusdia says. 'They made many sacrifices along the way to ensure that I got what they believed I deserved.
Rather than pushing her to achieve high marks, Rusdiah says her parents placed an emphasis on important life values such as hard work, commitment, integrity and resilience.
'As an adult and a professional, I have come to appreciate that these are the qualities that ultimately define a person, and I feel extremely lucky to have their wisdom to guide me,' she says.
Transferable skills
After a year and a half undertaking various clinical internships in the field, Rusdiah realised that a career in psychology would not reflect the classroom learnings she had enjoyed.
'I knew that the skills I developed during my degree were highly transferrable, so I started looking for jobs that would fit my passion for helping others, learning, critical thinking, empathy and problem-solving,' she tells.
'Fate couldn't have been kinder as it led to an interview with CHU Underwriting and being selected for the customer service consultant position.'
The CHU role was an important steppingstone for Rusdiah, as it allowed her to gain an insight into the strata industry in Australia.
'Every minute I spent on the job motivated me to advance my career in the field due to its ever-evolving intricacies and continuous potential for growth and development,' she says.
Upskilling the team
As Team Leader, Rusdiah currently oversees an expanded team of 10 underwriters and the Flex Insurance business continues to grow more than 100 per cent year on year since its launch.
Rusdiah's vision as Team Leader is to provide regular supervision and training to upskill the newly formed team to maintain excellence in customer service and meet clients' expectations.
'In a time of such unprecedented growth and demand, it's essential that every one of my team becomes more independent, versatile and efficient in performing their responsibilities,' she says.
'There is nothing I look forward to more than seeing us grow collectively and being able to take greater pride in what we do every day.'
Solutions for challenging risks
Rusdiah says Flex Insurance is determined to be a leader by offering supportive brokers solutions for more challenging risks wherever possible.
Her winning submission for the 2022 ANZIIF Making a Difference Award described a challenging strata insurance problem for which she worked to find a solution.
'This award gives credibility to what I do professionally,' she says. 'I also get to publicly advocate for the insurance industry, for Flex Insurance which I proudly represent, and for the values that I stand for.
'Being able to champion the things you care most about is one of the greatest personal rewards that can come out of anyone's career journey. I would highly encourage others to participate in this award in the coming years.'
Leadership aspirations
Not one to stay put, Rusdiah hopes to gradually move into more senior leadership positions in the insurance industry.
'I am fortunate to have a supportive manager, who has been immensely pivotal in my career development so far, so I look forward to being able to continue my growth with his mentorship and guidance, particularly as the Flex brand spreads its wings,' she says.
Learn more about the ANZIIF Making a Difference Awards