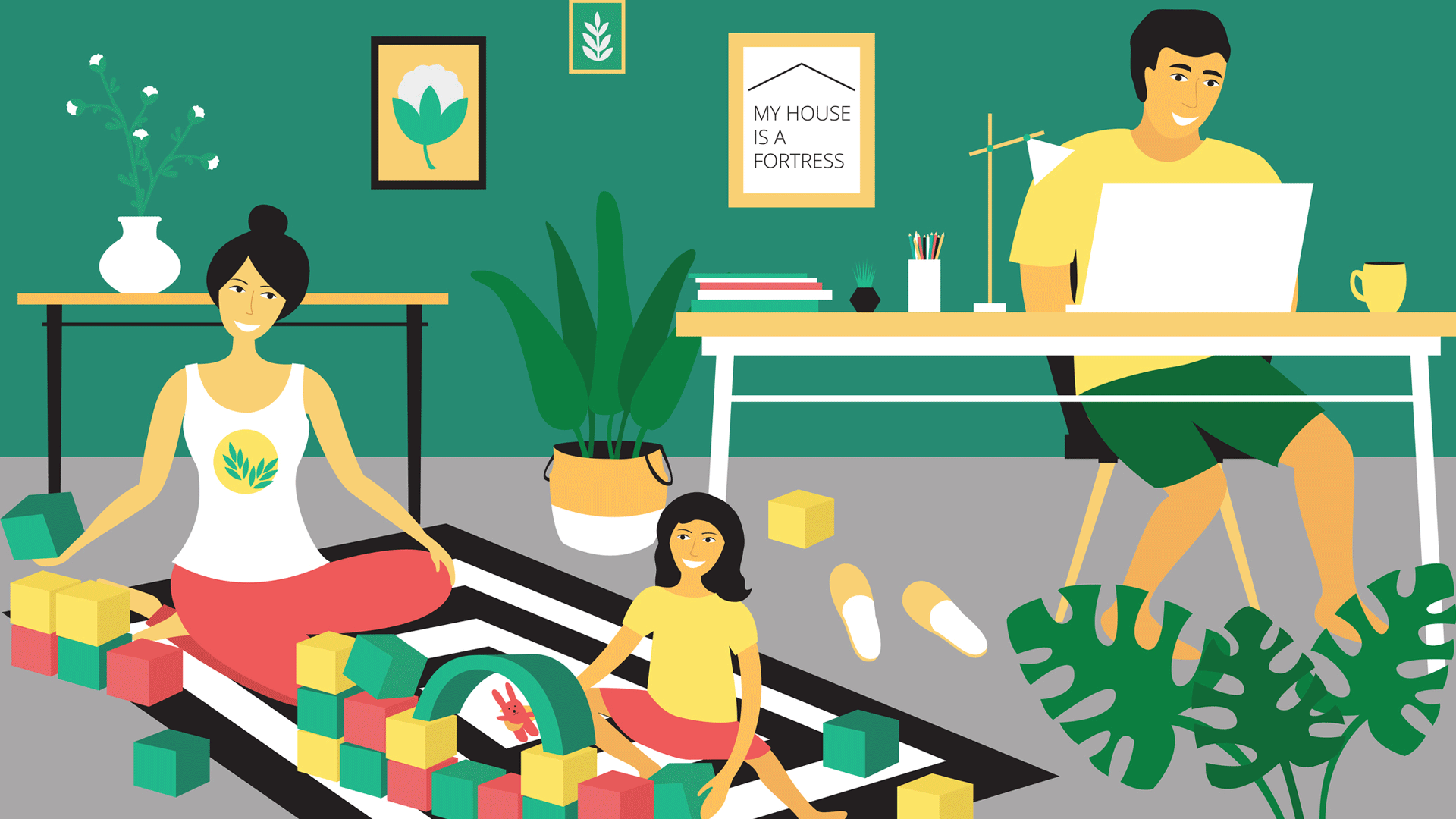 As we shift business operations to support our remote workforces, seemingly simple tasks like sharing information and collaboration using critical documents in a secure manner becomes more difficult.
Employees can no longer always print a document and drop it on a colleague's desk for review or have a quick chat with their manager to finalise decisions.
Data security and data privacy risks have also increased as organisations create new workflows to support their employees outside the traditional office, and many companies are still struggling with disjointed data silos and inefficient collaboration efforts.
Email loses its edge
Many knowledge workers continue to rely on email to edit and share documents, however this is a cumbersome process.
Email exchanges flow into the same inbox as hundreds of other emails, making it harder to keep track of who has done what and decide how to prioritise. In addition, recipients are sometimes unable to open documents sent to them and team members can't always locate the information they need.
This causes substantial productivity loss. Meanwhile, sharing private and personal information about insurance clients by email poses a security and privacy management risk.
The latest strategy
To overcome these challenges, forward-looking organisations have used pandemic-induced workflow disruptions to adopt integrated systems that allow teams to create, send, store, search and manage all documents within the same platform.
This approach to information management improves the productivity of knowledge workers and facilitates business continuity as well as data privacy and governance.
However, with new hybrid workforces, documents shouldn't be confined to a single computer or server, so companies are using cloud-based storage solutions that enable their teams to access, edit, share and save documents from anywhere at any time which both enhances productivity and ensures data is protected.
Case Study
During pandemic lockdowns, a Technosoft broking client without remote access to its network was left unable to conduct business.
Given it is a small part of a much larger organisation with strict access requirements, the client had limited influence on overall internal infrastructure decisions. It therefore decided to search for an internal solution that would be viable for its business.
Going their own way
The client chose Technosoft's cloud-based document management solution OfficeTechNow, which could be fully integrated with its broking application and Microsoft Office.
This provided the business with a complete package of functionality that can be used anywhere there is access to the internet.
Within a short space of time, a team of the business's broking users previously strangled by lockdowns were fully operational again, servicing clients remotely, with full audit trails available in the system for verification and audits.
'The implementation of OfficeTechNow meant lockdowns further down the track were no longer an issue.'
Team members have access and options for working from home while home-schooling children and dealing with all the unusual challenges lockdowns present.
A long-term solution
OfficeTechNow continues to be the application in use at the company post the lockdowns. It is as effective for in-office use as it is for remote users.
The outcome of the decision to move to the cloud-based document management solution was that the small broking business avoided the loss of significant income and productivity was leveraged out of a non-operational situation.
Staff now have the ability to perform their work while abiding by lockdown rules and dealing with domestic and family matters. If isolation is required, they are not disconnected from their jobs.
Saving jobs
Additionally, employment was secured for all team members during the pandemic and security was assured.
The ongoing benefit has been the work-life balance opportunities, more flexibility around work hours and the proven success of running a business remotely when forced to by unprecedented conditions that prevail.
7 reasons to choose an integrated document management system:
1. Workflow management
Most modern organisations have transformed their business processes over the past two years.
A system that manages documents and tasks in a central location enables users to work efficiently, regardless of their location. Document management systems provide additional tasking functionality, allowing managers to design specific task workflows for both documents and employee activities.
Tasks can help team members stay on top of their responsibilities and can be assigned to other users on the system with a due date and priority level. All users involved in the workflow can be notified as tasks are completed.
2. Collaboration
User discussions and business processes that take place in the same context as the documents will help improve collaboration and encourage communications among remote employees.
3. Business continuity
Early in the pandemic, business continuity drove document management, as email quickly became a challenging way to draft, review and manage various types of content. Organisations require systems where users, regardless of location, can quickly find and work collaboratively with documents.
4. Searchability
A good document management system makes files discoverable. While no system is perfect, a good system can increase productivity by reducing time spent searching for specific documents and ensure latest versions are used.
5. Security
Ever increasing cyber threats and government mandated privacy requirements mean that companies need document management systems that protect valuable documents from theft, store them safely and provide reliable disaster recovery. Additionally, a good system will maintain an audit of every user transaction against each document.
6. Environmental Impact
Every business produces carbon emissions to some degree, and most reputable companies wish to reduce these emissions in a global effort to slow climate change.
Using a document management system to move towards a paperless business means your company can easily reduce, or even eliminate a major driver of its environmental footprint.
7. Work-Life Balance
Cloud-based document management systems also support freedom, flexibility, and work-life balance by reducing the administrative load for employees and making it possible for team members to work remotely but collaboratively, with ease.
Employees should be able to spend more time on the work that's most important and rewarding.