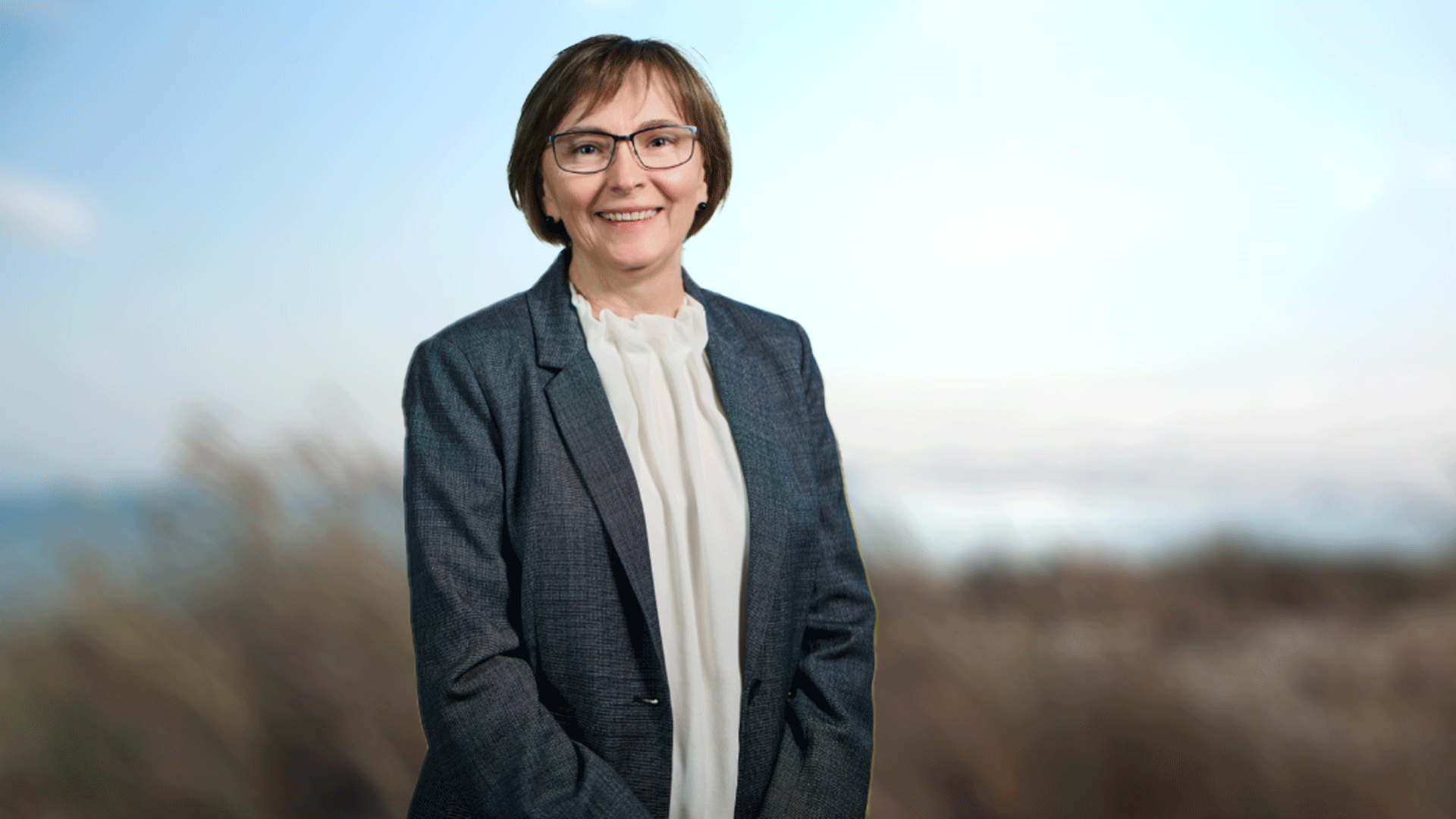 Janice Gardner, General Manager, Government Insurance Division, Insurance Commission of Western Australia (ICWA) is passionate about developing and promoting staff.
She's a big believer in everybody coming to work to do the best they can every day.
Helping people believe
For Gardner, a big part of this is getting her people, especially women, to believe they can achieve their career goals.
'I avoided being a manager for a long time, but when I did take a job with responsibility for a small team, I found removing the obstacles that prevent people recognising their capabilities and then watching their journeys is the most rewarding thing ever.
'I always work towards getting people to believe and invest in themselves.
'That doesn't mean putting the pressure on if a person is satisfied in their current job and is happy where they are. It's more about hearing when someone has career aspirations and following through.'
Removing barriers
Gardner aims to remove any barriers that are holding staff back, especially women who may have let go of their ambition while parenting.
'When women tell me their time has passed by, I take more time to talk it through with them, to reconfirm what they really want' she says.
'Anyone who doesn't believe they can be a suitable candidate and doesn't put their hand up for roles is less likely to be successful.
'I focus on creating the pull where people (male or female) discover how to generate opportunities for themselves.
'You need to have both push and pull strategies to drive change.'
To that end, Gardner was a founding member of the Insurance Commission's Talent Identification Committee, launched in 2016 with the purpose of helping deliver the organisation's diversity targets and strategies for youth, Aboriginal and Torres Strait islander peoples, people with disabilities and gender.
'We've worked on all of those, but more effort has been required in gender equity, stemming from the fact that the industry has traditionally been male dominated. It will take time.'
In order to promote change, Gardner says ICWA introduced 'redacted resumes' to prevent unconscious bias and expanded expressions of interest processes.
'Where an occupancy gap exceeds a defined number of weeks, the position is advertised,' she says.
'This has resulted in a widening of the field of candidates. We also have a policy of releasing people to fill an acting opportunity, when deemed suitable, across the organisation.'
Making good
Part of Gardner's determination to give back comes from her background of working hard to beat the odds.
Brought up by her single, underprivileged dad in Amherst, a tiny town of about 10,000 people in Nova Scotia, she was not expected to go to university.
'The hope was that I finish high school, and to be truthful, I didn't do that well,' she shares. 'I repeated year 12 trying to increase my marks, which was unsuccessful.'
Gardner decided to stay in school until she had a plan, as she wanted to avoid ending up 'like everyone in the town'.
'I didn't want that future,' she says. 'I took a business class in accounting—and if you're familiar with the [1970s TV] show Welcome Back Kotter, that's what it was like.
'A "sweathog" class, all the [non-academic] footy player types. I completed the full year program in two months and was teaching and coaching these guys who were applying for university.
'I thought, well, if they can go to university, so can I.
'So, I applied for the government assistance program available in Canada if you meet the financial disadvantage criteria and was accepted at University on probation, with a two course penalty.'
Looking for ways to contribute
Having passed probation, Gardner really came into her own during her second year when taking accounting, marketing and business classes, and achieved the Dean's List for academic excellence over the next two consecutive years.
An accountant by profession, her career has spanned a variety of industries including education, not for profit aid, financial services and healthcare.
She was attracted to insurance by the opportunity of a role with a community service focus. Prior to accepting a position at ICWA, she had worked with a not for profit but lacked the connection to community she was looking for.
'In the finance team, I felt fairly removed from an organisations mission,' she explains. 'So the Insurance Commission role sounded appealing to me on multiple fronts. It was doing something different from my previous accounting and CFO roles.'
A massive portfolio
As a statutory owned corporation of Western Australia's government, the ICWA handles motor vehicle injury insurance and other self-insurance streams.
'My portfolio is very diverse, which makes it fascinating,' Gardner enthuses.
As General Manager, Gardner's vision for the Government Insurance Division is aligned with the Insurance Commission's overall strategy to deliver modern, contemporary insurance services to all stakeholders.
'We're dealing with claimants who may be a member of the public or a government agency,' she explains.
'In government insurance, the policy is held by the agency, so the claimant is often the agency, but canalso be a third party, such as an injured worker or member of the public who was treated at a hospital or suffered property damage from a government vehicle, for example.
'We have a mix of stakeholders who support us in the delivery of our services, such as legal professionals and loss adjusters, and if someone is injured their treating doctors, physios and other allied health professionals.'
Tailoring the service
Improving customer service and engagement is a major focus and ICWA currently has a number of projects delivering on that goal.
As an example, Gardner points to the eClaims system the organisation has developed for injured workers to lodge a workers' compensation claim quickly and easily.
The regulator-prescribed-form is automatically sent by the claimant to their employer and then to ICWA. '
We can sometimes receive a claim from an injured worker on the day they've filled it in,' she says. 'Having the digital form eliminates the need for our staff to enter data and ensures all information is received up front, speeding up the process.'
ICWA has expanded its e-claims solution into other high volume areas such as property and motor vehicle claims.
'We also tailor our insurance program and services to meet the unique needs of government,' she says. 'Government is quite unique in that its requirements often necessitate quick responses to complex situations.'
In addition, Gardner says ICWA has a number of internal projects taking place which involve integrating multiple systems, reducing manual processing and increasing digital and straight-through processing to increase workflow capability and efficiency.
Dealing with market contraction
More widely, she says the biggest current challenge for the industry is contraction in the market.
'We're seeing industries such as construction and hospitality struggling, and in some cases, insurers are saying they just can't play in the space anymore.
'For example, it's not affordable to offer insurance for certain classes of cover that may represent moral hazards. Investors don't want insurers to cover that kind of thing.'
Market failure or pricing pressure across insurance portfolios also plays out for the government insurer.
'The amount of reinsurance we can purchase directly affects the amount of cover we can provide in our portfolio,' Gardner says. 'For us, the market failures are challenging as the community often look to the government to step in with a response when there's a crisis.'
Upskilling to meet the challenges
To be fit for service in this climate, Gardner says ICWA must deliver a more contemporary and responsive customer service organisation and for that, highly skilled and capable individuals are needed on board.
'For example, we're aiming for our staff to make contact with claimants more frequently and to have challenging conversations with them,' she says.
'So if you're declining a claim, we won't send a letter, we'll call the claimant and explain the decision to them first.'
As an ANZIIF corporate supporter, a platform exists for ICWA to reliably develop staff in the new skillsets required, plus gain access to exclusive trend-based industry research.
'Being an ANZIIF supporter for a long time has allowed ICWA to position itself strongly for the future,' Gardner says.
'Many of our advisory and claims staff have completed ANZIIF seminars, programs and qualifications. Those staff have definitely benefited professionally and this has contributed to their career progression within our organisation.
'With ANZIIF, the development of our people's capabilities can absolutely be something we're as focused on as we are on the journey with our customer service, systems and processes.'
ANZIIF's Corporate Supporter program was established in 2006 to create opportunities for ANZIIF and enterprise to work together on industry-relevant, not-for-profit projects. This program provides you with the opportunity to demonstrate your corporate social responsibility to a well-recognised and credible brand within the insurance and finance industry.