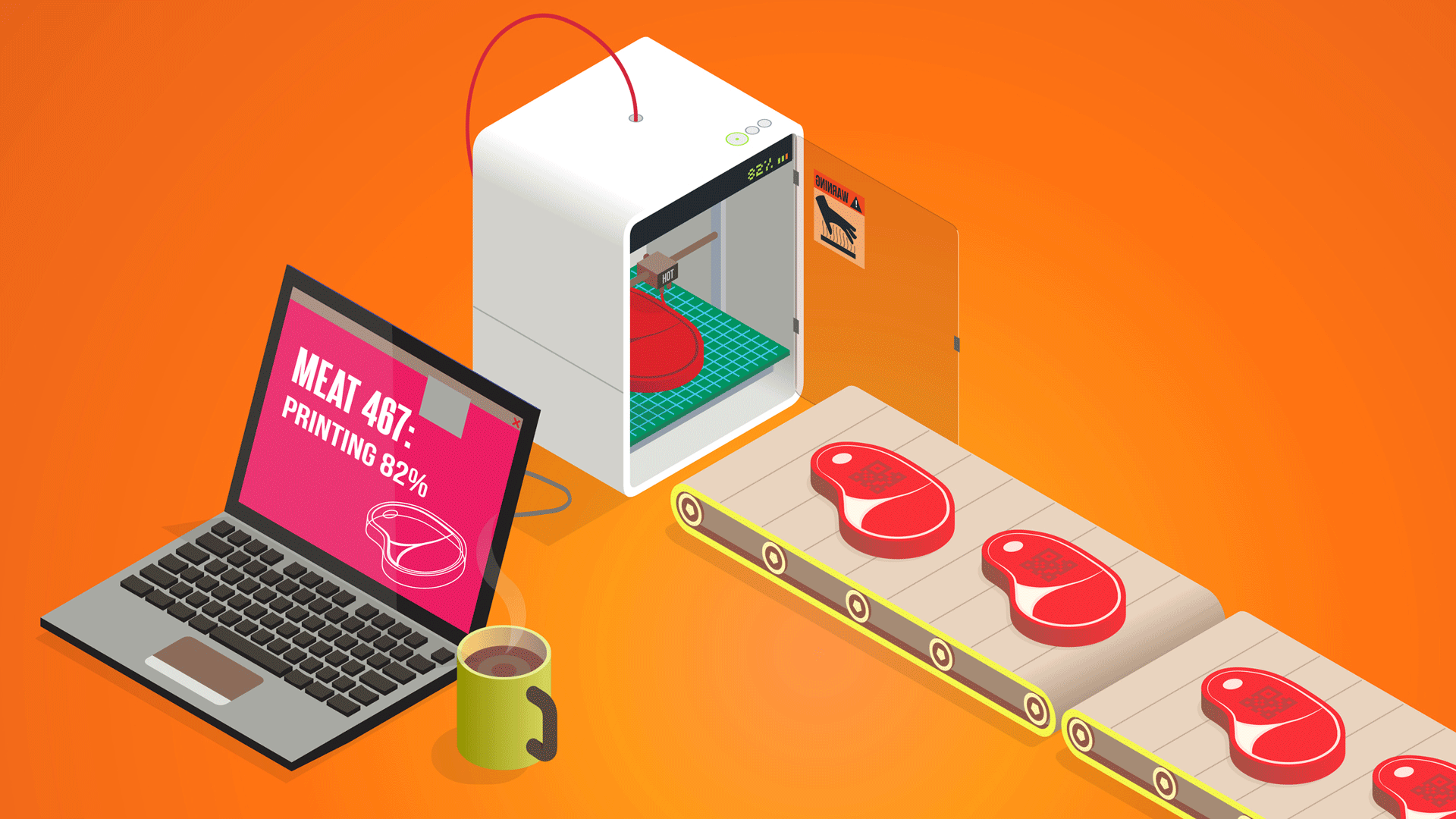 Three-dimensional (3D) printing, often called 'additive manufacturing', was virtually unknown to the general public just a decade ago.
Today, it's a multi-billion-dollar element of many industries and is quickly displacing traditional design and manufacturing techniques.
It is now commonplace to manufacture 3D printed finished products out of many materials including heavy duty robust parts from steel, titanium, aluminium, nylon and even biological cells and tissue.
3D revolution
The impact of 3D printing is extraordinary and has revolutionised how society deals with problems.
Currently, 3D printing has demonstrated significant capabilities in creating light weight, complex and bespoke products which have seen incredible uptake.
High performance industries including automation, aviation, nautical and aerospace are already using 3D printing to make better products.
Another revolutionary use is in the medical field where patient data from scanning technology can be used to directly inform the design of both wearable technology (e.g. prosthetics and splints) as well as create optimised titanium implants for complex orthopaedic surgeries.
Creative streak
Dr Juan Schutte was first introduced to the world of 3D printing as part of his undergraduate engineering degree.
'As a creative and designer, I was immediately hooked on the idea that anything I could dream of I could now create,' he says.
Motivated by the international public health crisis associated with a lack of donor organ tissue, Schutte went on to complete a PhD at Massey University which involved the development of new 3D printing techniques to replicate complex biomaterial structures, such as the cornea.
Dr Schutte has spent the better part of the last 10 years working with 3D printing in various ways, from taking printers apart, putting them back together, designing new and interesting types of printers, and becoming an expert on when to print (and very importantly when not to).
'I have been privileged to use almost all of the commonly available and industrial forms of the technology,' he says.
3D printing in New Zealand
There are multiple 3D printing service providers in New Zealand, some being industry specific while others being smaller general access. Additionally, many libraries, schools and universities are equipped with extrusion type 3D printers.
The University of Auckland is home to the Creative Design and Additive Manufacturing Lab, where Dr Schutte is a Research and Development Engineer and Research Fellow.
As an engineer and designer, he applies his creativity to pushing the boundaries of cutting-edge technology and consults with the public, government, industry and academia on the opportunities 3D printing provides.
'My role is to educate and enable New Zealand industry and academia on the appropriate use and massive opportunity 3D printing provides.
'Our priority is not to be a manufacturing bureau but to assist and empower New Zealanders to better leverage the multiple service providers in New Zealand to create their products,' Dr Schutte says.
As part of this vision, Dr Schutte has helped multiple companies prototype and refine their products for both traditional manufacturing and advanced 3D printing — he calls it 'developing the right tool for the right job'.
High demand
He notes that there is a continual, high demand for 3D printing technology in New Zealand.
'In part the demand is driven by the technology's ability to circumvent many of the supply chain limitations of traditional manufacturing and soaring shipping costs that we have seen due to COVID-19,' he adds.
However, Dr Schutte LAO cautions that 3D printing is a tool and while impressive should not be over-glorified.
'Much like a hammer, drill, or lathe, 3D printing has its own space within our toolbox,' he explains.
'3D printing is a slow and expensive manufacturing technology and it can be incredibly costly if not used appropriately. In understanding the strengths and the weaknesses of the technology, we are able to fully leverage the benefits of 3D printing.'
Liability issues
At the 2022 ANZIIF New Zealand Liability Conference, Schutte will discuss the need for insurers to understand 3D printers as more and more companies start using the technology.
'It's important to ensure that clients' have cover that's fit for purpose,' he says.
He says liability arising from products made by 3D printing can potentially lie with one or more of several parties.
'These include the designer of the original product, the designer of the software, the supplier of the raw material for the 3D printer, the manufacturer of the 3D printer, the company printing the 3D product, or the distributor,' he says.
'Thus, insurers need to assess the risks at any stage of the supply chain.'
Managing traceability
Other risks which must be considered by insurers include traceability issues.
'For example, it is important to be able to trace the designs used, which can be challenging in light of the online platforms which exist for users to share designs which can be customised for printing,' Schutte says.
The traceability of raw materials and components is also something to consider. The potential complexity of the supply chains may make it harder to trace problems when things go wrong.
Bright future
Schutte is excited by the future of 3D printing which holds the potential for bioprinting (the 3D printing of live cells and tissues to manufacture donor tissue and organs), and 3D printing of food.
'The latter can use upscaling of low value ingredients such as vegetable rejects and meat offcuts to construct attractive and nutritious food products,' he enthuses.
'3D printing is continually growing with many fascinating products are emerging, including new forms of advanced wearable technology (medical, safety gear and consumer products), construction products (tools to overcome housing shortages), highly efficient conformal cooling and lattice-based technology (eg Heat exchangers electric motors and injection moulding tool inserts).
'3D printing's impact within society is remarkable and continues to provide new and inspiring methods for us to overcome the challenges of both the past and the future.'