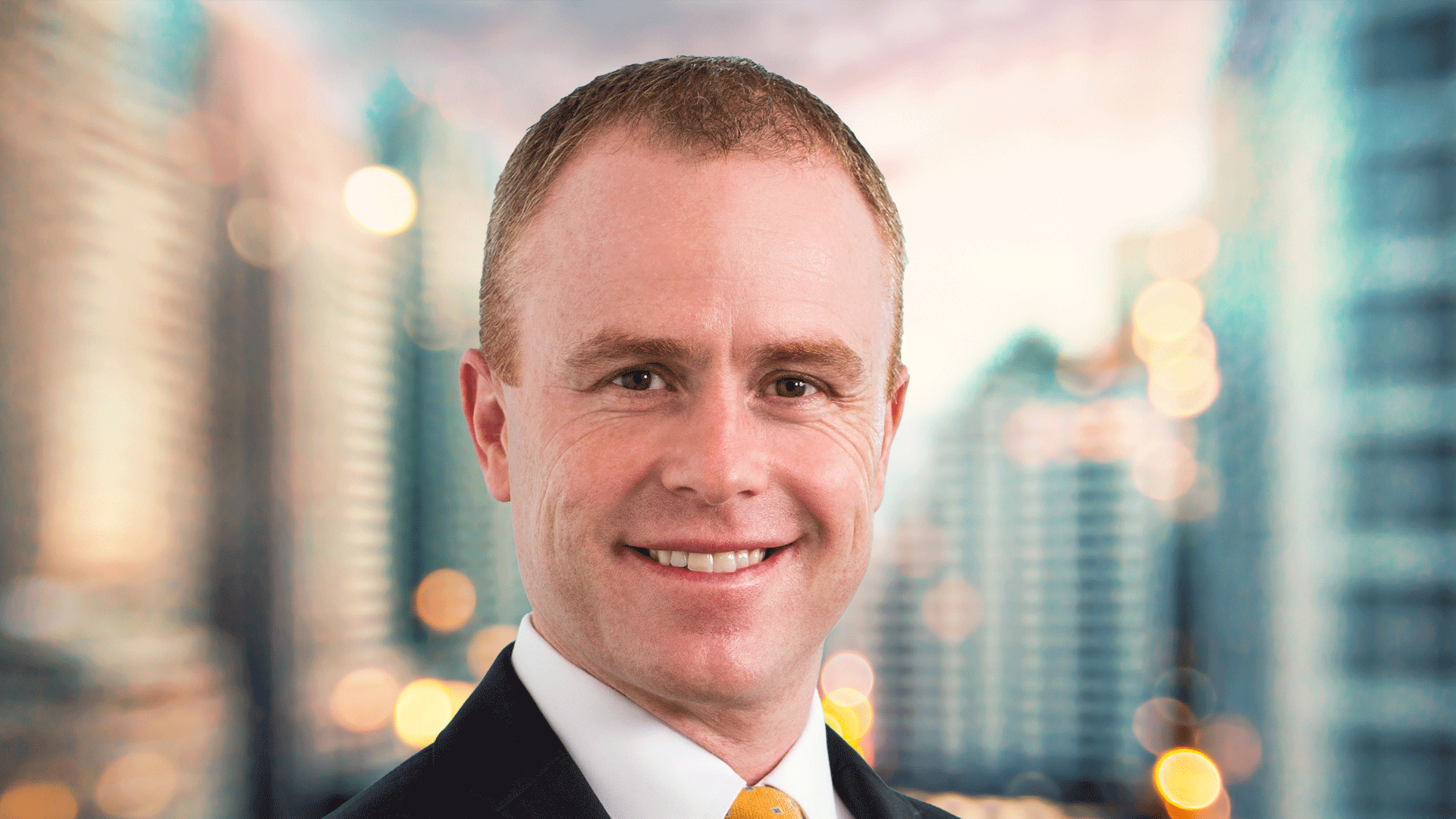 At the age of 50, Glen Riddell, Berkley Re dual CEO for Asia and Australia has crammed a lot into his career.
Riddell's father was in the insurance industry, but that didn't mean insurance was on the top of his list of career options — that is —until he left school and got a traineeship at Mercantile Mutual Insurance.
'Looking back, I didn't really appreciate it, but I soon realised insurance provides amazing career opportunities. For me personally, it provided the opportunity to travel and work in other parts of the world.'
A taste of the industry
As part of his Mercantile Mutual traineeship, Riddell undertook tranches in claims, underwriting, accounts and finance— gaining a full picture of what an insurance company does.
'After starting in claims, I elected to go into underwriting in the personal lines space, where you cut your teeth on the bread-and-butter basics of utmost good faith and duty of disclosure,' he tells.
'I think a lot of people skip those basics, but for me they're the fundamentals I've carried through to where I am today.'
During this time, he also continued his technical education which included attaining a Fellowship with the Australian and New Zealand Institute of Insurance & Finance (ANZIIF).
Entre to Reinsurance
Riddell's reinsurance career began with Gen Re in 1996 in Sydney as a facultative underwriter in the casualty space.
After working in New Zealand as Casualty Facultative manager and back in Sydney in a regional portfolio class role, Riddell moved to Hong Kong as Greater China Casualty Manager before settling into a treaty role back home in Sydney.
His next role was with Willis Re in Sydney as head of reinsurance broking.
Three years later, Riddell was approached to lead Berkley Re's Asian operation in Singapore as CEO, a role he held for six and a half years before accepting the dual CEO role based out of Sydney, which encompasses Berkley Re's Asian and Australian businesses.
Speaking the local language
For Riddell, building a new team in Asia with technical capabilities and the ability to speak multiple languages is one of his proudest achievements to date.
'A lot of people generalise about Asia, but the reality is Asia is very diverse. The business environment in Japan is very different to China, Korea and so forth, and requires strong local knowledge in order to execute your strategy successfully.
'I learned that from my first experience living in Hong Kong. When I joined Berkley, I worked towards building a team of people who had experience in the local markets and could converse in different languages. That enabled them to deliver technical capabilities to our customers more effectively.'
Tough years bear fruit
Riddell is also very proud of his team's overall accomplishments in Asia.
'We had some challenging times operating in a difficult market environment and I think you've got to be on top of your game to succeed. Our team has done that quite effectively.
'It's pretty rewarding when you can see the results of the hard work that everyone puts in each and every day.'
Although also providing property reinsurance, fairly uniquely, casualty reinsurance comprises the majority of Berkley Re's Asian and Australian business, so Riddell's vision is to be the number one casualty specialist in Asia Pacific.
'What that means is being the first reinsurer people think of when they need casualty reinsurance or product advice.
'We've been very effective in Australia with our specialist casualty team on treaty and facultative, while in Asia, we are known for assisting insurers entering the casualty market.'
Flat structure
Riddell looks to surround himself with people that have technical capability, but also show initiative, can be trusted and don't have an ego.
'Ego can destroy a great culture quickly,' he says.
'As CEO, I aim for maintaining a clear direction, while our decentralised structure empowers the team to make decisions locally. This is our key differentiator.'
He also points to his preference for a relatively flat structure.
'People who like hierarchy can sometimes find our culture challenging because it's not so much about anyone's title,' he says.
'In fact, when we have meetings, we sometimes say leave your business card at the door.
'Everyone is a discussion partner regardless of their title, and that goes for me as well. I might be in my office, but the door is always open.'
Delivering diversity
Finally, Riddell says leadership is about delivering diversity as opposed to talking about it.
'At Berkley Re Asia and Australia, the proof is in the pudding. We speak many languages and there is a diverse leadership team. The best person gets the job and I think that's a core fundamental.'
He adds that you're always learning from your team as a leader and that's the part he enjoys most.
'We strive to create an open environment where all team members feel comfortable providing input.
'I don't want my team to tell me what they think I want to hear, I want to hear their honest views.
'As a CEO, you don't have to be the subject matter expert or smartest person in the room. I want to hear a different perspective.'
Reinsurance skills gap
For Riddell, one of the reinsurance industry's key challenges is the skills gap in the range of people with 15 to 25 years' experience.
'A lot of people with experience have left the industry, and there was a period where training must have reduced as the industry is seeing a skills gap at certain levels.
'Here in Australia, we're not only competing with other industries, but other regions like Singapore, which has become a regional hub for reinsurance.'
According to Riddell, the fact that many Australians are working in Singapore and other parts of the world like London, is something to be proud of.
'Australia has been amazing at exporting talent overseas,' he says. ''When you have to deal in Japan, Korea and other different markets, you need to be adaptable. Bringing that life and work experience back is also very powerful.'
Attracting new blood
But how do we get new graduates in and develop them?
Riddell points again to Singapore, where the government has a clear strategy to be the regional insurance and reinsurance hub and has identified the need to build up the talent pool.
'For example, there are a variety of incentives to support investment in young local talent such as cadetships and so on. These cadets will be trained up and will often find themselves securing attractive permanent positives after two years.
However, Riddell argues that by the time graduates complete university it's too late to recruit them into reinsurance.
'We've got to catch their interest in year 11 and 12,' he says. 'Having participated in some career days, my experience can be summed up by a session I did with a Singapore Airlines pilot in the next room. Well, he had a lot of people in his room. Clearly a lot of people want to become pilots.
'But the people who turned up to my session on insurance really fascinated me. 'They really knew what they wanted to do. Many were interested in climate change and wanted to explore catastrophe modelling as a career.
'And then there were the ones who liked maths and wanted to be actuaries. Those year 11s and 12s were so enamoured by that space. They just loved it. You could see the excitement.'
Giving back to the community
To that end, Riddell says Berkley Re Australia is keen to give back to the reinsurance learning community as the platinum sponsor of the 2022 ANZIIF Reinsurance International Study Course (RISC),
'RISC is the premier reinsurance training ground in Australia, bar none,' he says.
'The course provides the perfect platform for the transfer of knowledge between experienced people in the industry and a team of participants that must meet a variety of challenges.
'As a sponsor, we get a brand recognition but it's more about giving back to the insurance and reinsurance community getting expertise and youth into the industry by showing them how exciting reinsurance can be.'
In particular, the RISC structure focuses on mentoring.
'Some participants will build relationships that they'll keep forever,' Riddell says. 'I still have people I call who are now in their late 60s. I continue to use the things they taught me in my 20s. That's why RISC is so valuable.'