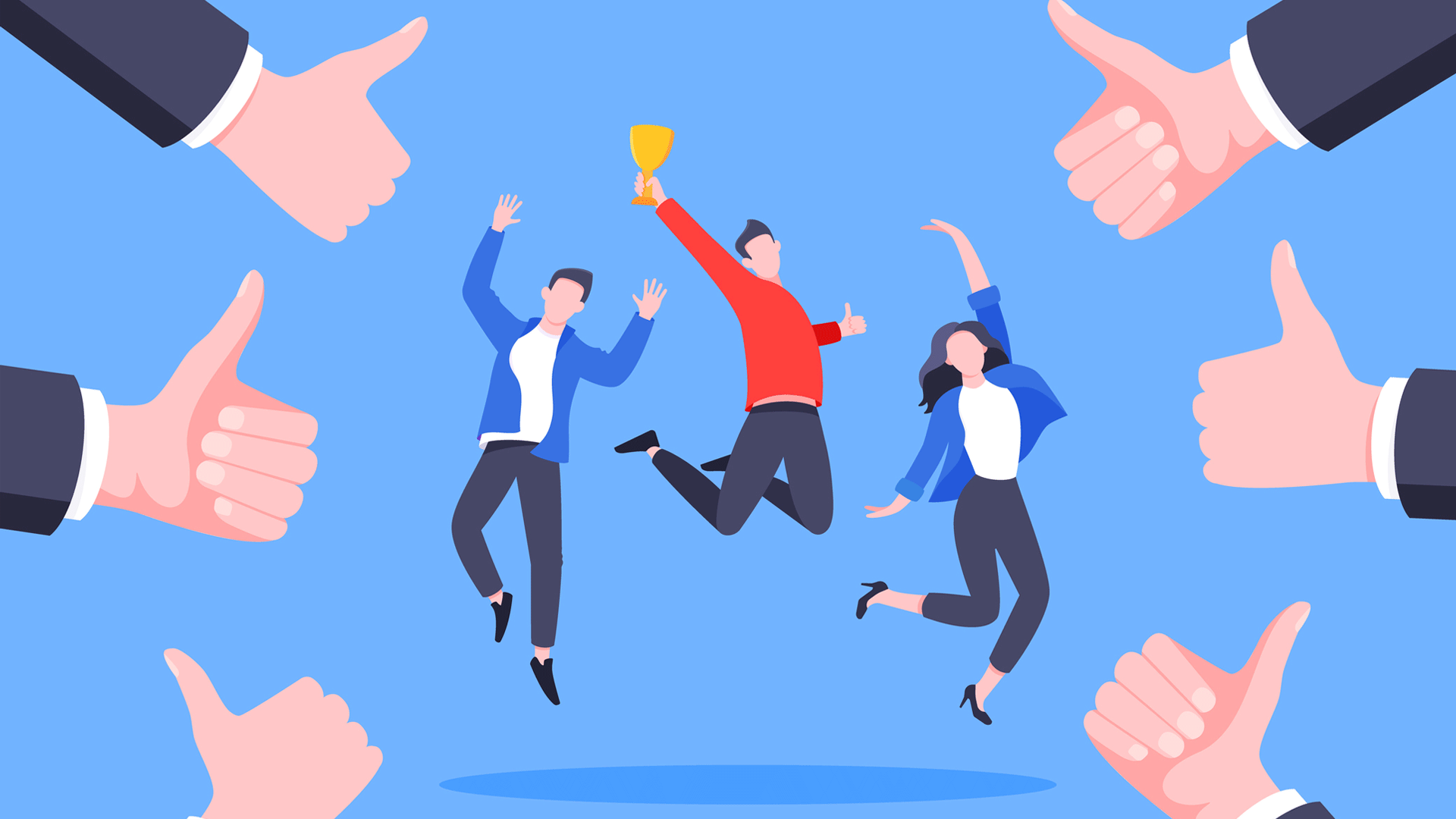 Insurance is a tough but rewarding industry with endless opportunities for growth and development for those willing to challenge themselves.
ANZIIF General Manager Industry Engagement Damian Falkingham, argues insurance professionals are 'hugely committed' to making a difference for their company, colleagues, community or customers.
'Committed insurance professionals find ways to make a difference,' Falkingham says.
'That's why ANZIIF introduced the Making a Difference recognition awards in 2021. We wanted to highlight individuals who have gone above and beyond to display professionalism in their workplace, and for their customers.
'We wanted to showcase and celebrate individuals who have demonstrated outstanding professionalism, commitment, achievement and passion in the insurance industry.'
Industry loves Making a Difference
The industry's response to and support for the awards in 2021 was exceptional.
'The calibre of entries and amazing stories really showcased what insurance means to those who work in the industry,' Falkingham says.
'Insurance has endless opportunities to support career aspirations as well as important work for our communities and customers that is done on a daily basis.'
In 2022, ANZIIF is launching its Making A Difference Awards with a special shout out to claims professionals tirelessly demonstrating resilience and compassion for flood impacted customers.
Knowing your advocates
Poppy Foxton, National Head of Corporate Insurance and Risk Solutions at Honan Insurance Group, was the 2021 Making A Difference Awards winner in the Claims section.
'It may not be glamorous. And sometimes claims people get forgotten. But I think it's important for them to know that there are people out there who are real advocates for what they do in claims,' she asserts.
Prior to making the transition to her current role in July last year, Foxton was head of claims at Honan and its specialist TPA division, Riskmart, with a 13-year track record in claims.
While she was surprised and pleased to have won the award, and shares that she received a lot of congratulatory text messages from people in the industry, Foxton is clear that the recognition belonged to Honan's accomplishments within claims.
'It is really thrilling to see what we have built as a company acknowledged,' she says.
Claims people hang in there
While this year's floods have been challenging, and the team has been working very hard, Foxton points out that experienced claims people have been through it all before.
'It's certainly been a very bad season, and our thoughts are with all those impacted and I know from the claims people that work at our business, they're tackling it, they're getting through and they're reaching out for help where they need it,' she says.
'The ebbs and flows around cat [catastrophe] seasons are part of being in claims.'
Foxton recalls the Brisbane 2011 floods, which were her first catastrophe, being relatively new to the industry at the time.
I managed the Brisbane portfolio, and it was a very difficult experience. Clients on the phone would be quite literally in tears about being unable to operate because their business had been flooded. It was heartbreaking.
'A lot of claims people really take it to heart, but that's one of the powerful things about being in claims. When you do have a success, when somebody's claim is resolved and you've helped them get back on their feet, it's incredibly rewarding.'
Credit where credit's due
Foxton says claims people get a very high profile at Honan.
'We understand what claims professionals contribute,' she says. 'I've always reminded the team how valued they are, how recognised they are. They're not our unsung heroes, they are one of our biggest assets. And I think just knowing that can help you get through what can be a very difficult day in these cat seasons.'
In the 2021 Making a Difference Awards, Foxton's team was recognised for creating and implementing the Honan portal "Indigo", a dedicated platform that allows Honan customers to view and track their changing risk profile including claims activity.
Following a private equity capital injection, Honan decided it was time to ramp up its data analytics capability in line with an existing customer's request.
'We had ten years' worth of data for some of our clients,' Foxton says, 'including high frequency claims. We'd already done a very good job of getting a granular level of detail, categorising it and picking up trends. However, we didn't have a really sophisticated tool to make it immediately accessible to our clients.'
Labour of love
In what Foxton describes as a 'labour of love', the entire team worked in strong collaboration with the IT team to design and building the new portal with support from a third-party supplier.
'Anyone who has built something like that knows how much work goes into it, she says, 'it's never as simple as it seems. But once we had effectively taken the data analytics we already had for our clients on a quarterly basis and put that into this portal it was quite amazing.'
Rolling the portal out was particularly exciting because Honan clients were amazed by it and quickly embedded the built-in forecasting model for use in their budget decision-making processes.
'Clients can log in and see their data live and it refreshes every two hours. As their risk profile changes, it's all immediately reflected in the portal.'
'They can use it to understand their costs, their reserves, their potential claims frequencies in the quarters ahead and some also use it for measuring their own internal KPIs.
'We have KPIs we've agreed to in terms of claims settlement under deductible, but our clients might also have KPIs in terms of improvements they wish to make to their business from a risk management perspective. With Indigo, we can capture that data and track it for them.'
Significant rewards
For Honan, being enmeshed in their clients' businesses brings significant rewards.
'These are businesses we've worked with for a number of years. We have a lot of respect for what they do. They're leaders in their field and industry. So it's really pleasing to move beyond the day-to-day transactional claims and broking relationship with them and step into that a sophisticated partnership.'
Foxton adds that Honan is planning to build the portal out further to compliment the risk profiling division of the business, which focuses on modelling and prevention.
'We're looking at heat mapping, for example, which will help clients identify different areas that may be subject to certain perils.
'So while no-one has used the portal for the current floods, that's something that's certainly on the agenda in the future.'
Getting on with it
Like the claims people she's led for many years, Foxton's mantra for success is 'put your big girl pants on and get on with it'.
'You have to be tenacious and have the ability to push through because no matter what job you're doing and how much you love it, there are times that are hard, and if it's not hard, it's not challenging you,' she says.
'When you're outside your comfort zone and pushing yourself to develop, those times are difficult. I always know that if I'm a little out of my depth, I'm going to take something away, learn from it and it's going to make me and our company better.'
Her advice to prospective Making a Difference Award entrants is to see the submission as an opportunity to understand the value proposition of what you do.
'The end goal need not be just about winning, but the journey and the process, because both are beneficial,' she says. 'The application does force you to articulate and really analyse what you have done, which is a powerful thing any time you get the chance to do it, whether you are a successful or not.'
'The video submission we did was shared internally even before I won because it did speak to something that we'd all worked on together and were really proud of. So participating is also a way of celebrating and articulating your achievements.'
Overwhelming response
Foxton adds that participating in awards is something people should strive for.
'If you do win it's fantastic to be able to say that you won a prestigious award, but it is also tremendously rewarding to have your efforts acknowledged and recognised as being worthy to be considered.'
'At Honan we put ourselves forward for a lot of things because we take the view that there's really no downside and that it is important to celebrate and share what we are achieving individually and as a company.'
ANZIIF's Damian Falkingham says the industry's response and support for the awards in 2021 was exceptional.
'The calibre of entries and amazing stories really showcased what insurance means to those who work in the sector and how insurance has endless opportunities to support career aspirations as well as important work for our communities and customers that is done on a daily basis.
'Bringing people together and celebrating everything that is great about insurance is very important especially following COVID. The stories and journeys shared inspire people to get into insurance and stay.'
How to enter
You can nominate yourself or a colleague or peer who has demonstrated outstanding professionalism, commitment, achievement and passion in the insurance industry.
Your challenge is to record a compelling short video using evidence that convinces the judging panel that you or the nominated individual went above and beyond to make a difference.
All winners will receive a profile in the ANZIIF Professional Development section, recognition and exposure in the industry.
The awards are categorised by sectors, including Broking, Claims, General Insurance, Life, and Underwriting.