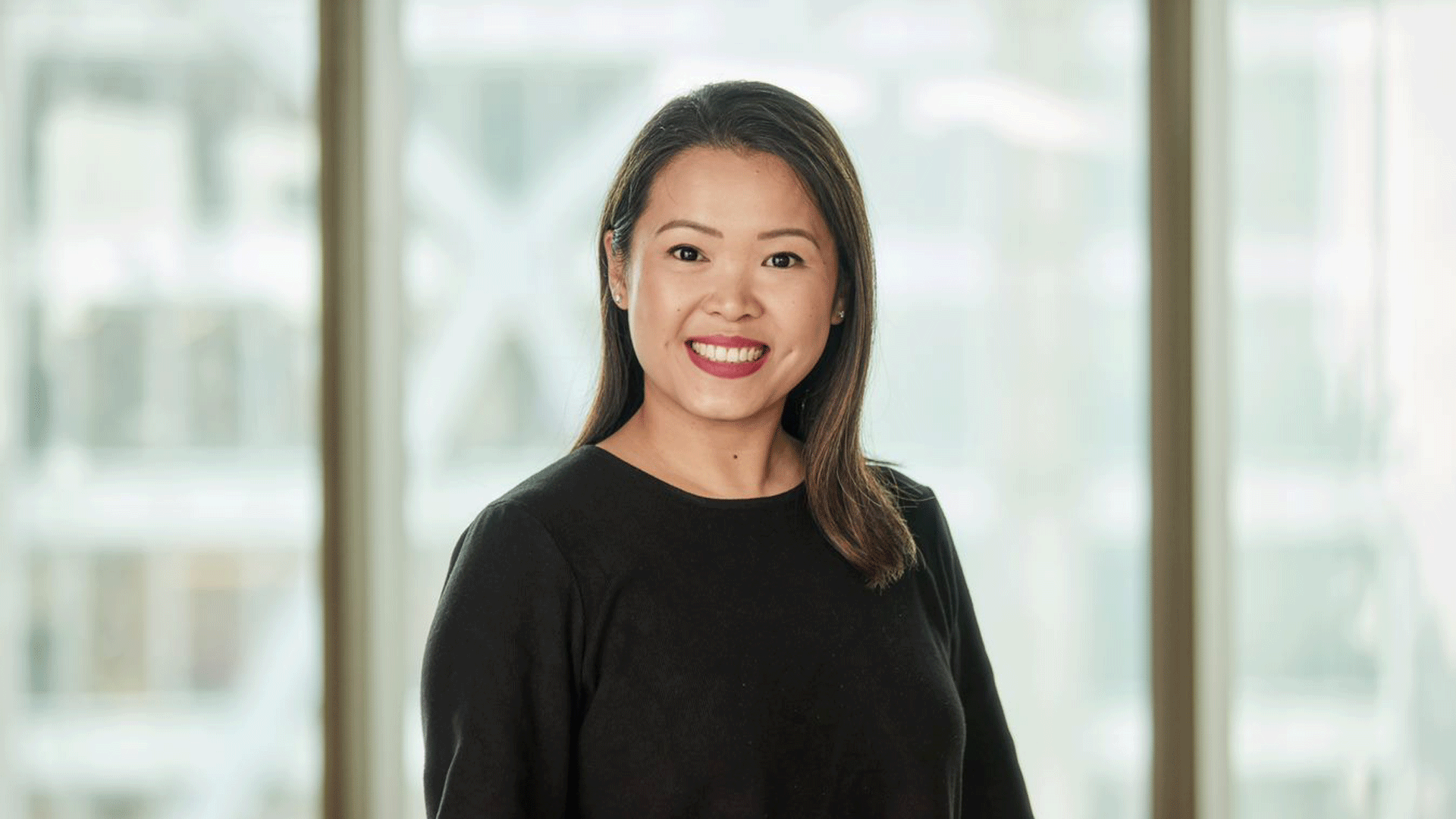 Newly appointed Zurich Chief Claims Officer Suzi Leung had a Sydney upbringing typical for an immigrant family -- multigenerational living, parents who worked shift work, and a focus on education above all else.
As a first generation Australian, the child of Vietnamese boat people, Leung says her parents just wanted her to get into university, obtain a degree and work 'an office job'.
'Anything that used my brain over hard labour was the goal,' Leung recalls.
The luxury of choice
She showed promising signs of academic prowess, and her parents dared to hope that she would get into medicine or law.
'I had an older cousin who was a lawyer, and my decision to pursue law at university was in a large part due to her influence,' Leung says.
So when she decided to leave private practice and move into insurance, her parents were baffled. 'They couldn't comprehend why I would want to leave a perfectly respectable, secure job that I had spent years working towards,' Leung confirms.
'It is a privilege to be able to choose a career and to make career choices based on what excites me, what motivates me and what I enjoy.'
'While my parents did not have the luxury to choose and couldn't necessarily understand my decision, I see it as a testimony to their sacrifices and hard work'.
Global presence
After a short stint working as a Solicitor at McCabes Lawyers, Leung joined Zurich Financial Services in 2009, attracted by the company's large global presence as she wanted to work overseas.
Thirteen years later, Leung has worked for Zurich in Switzerland, North America and Australia.
She is happy to report that the values, culture and opportunities are consistent across all three regions, and describes the company as 'not overly hierarchical'. 'I've always felt that our leadership was accessible, approachable, and down to earth,' she says.
Leung's roles at Zurich have ranged from personal injury claims and business transformation to oversight for the insurer's real estate assets in Australia and New Zealand.
'I continue coming back to Zurich because of the culture and the opportunities.
'I am never bored, I am always challenged, my values are aligned, I enjoy the people and I see where I make a difference — and that is what drives career satisfaction for me,' she says.
A challenging new role
Prior to being promoted to Zurich Life & Investment's new Chief Claims Officer, Leung worked as Chief Operations Officer for Zurich General Insurance having started in January 2021.
'Almost a month in and I am finally feeling like I've got some semblance of control over things,' she says. 'The challenges are no different to starting any new role — learning the lingo, meeting the people, working out what the key priorities are. '
Leung made a personal commitment to meet every single person on her team before Easter, and she's well on her way to doing so.
She is impressed by the passion and commitment of her staff, whom she says genuinely want to make a difference to their customers. 'With that strong foundation, all the other things we need to deliver on is in good hands', she says.
Integrating OnePath
Leung is also coming into the role at an interesting and exciting time as Zurich is about to complete its integration of the OnePath Life business.
OnePath Life was formally acquired by Zurich Australia from ANZ in 2019. This sees the creation of one of Australia's largest life insurers, serving more than two million customers and paying more than $1 billion per annum in claims.
'We're bringing people, systems, and processes together. I'm excited about building a future beyond the end date of the project. I'm looking at what we want to be and how we're going to do it when the integration of OnePath Life is all over,' she says.
Nurturing talent
According to Leung, organisations need to nurture and educate talent from an early entry point, in order to build a relationship between individual and company.
She recalls a key moment in her career in 2009 when she embarked on the Global Graduate Program that Zurich used to run.
The program involved six weeks of training in Zurich, Switzerland, as well as an international rotation in Chicago, USA in the Zurich North American headquarters.
'I was across all things Zurich, including underwriting, claims, finance, and marketing. When people understand the goals of an organisation — its values, its strategy, and the role they as an individual play in contributing to those — you have the buy-in, and that is critical for retaining talent and building succession,' Leung says.
Positioning insurance as desirable
Leung argues that the insurance industry does not do enough to position itself as an industry of choice to people in high school or tertiary study.
'We always hear how people "fell" into insurance and then, realising how interesting and diverse it is, stay. People want to work for organisations that are aligned to their personal values and passions.
'Sustainability, technology, community, customers, innovation — we are all those things, yet we don't do enough to broadcast that to attract talent,' Leung says.
A career built on opportunity
Leung has built her career in insurance because of the seemingly never-ending opportunities.
'Eighteen years, over 10 roles, right from front line to now Executive and I still feel as if I've barely scratched the surface.
'I am learning every day, I am meeting people who stretch me and teach me new things, I am seeing not only the opportunities that lie ahead for me personally but also for the people around me,' she says.
Not surprisingly, Leung is most proud of the relationships that she has built along the way. She takes great joy in building trusted relationships, fostering talent, mentoring, and seeing people she believes in succeed and develop.
'That I have made a difference in the careers of some talented individuals in our industry is what I am most proud of,' she says.
Coming together
Her second greatest achievement is that she has built a career that, although it wasn't planned, has been multidimensional, challenging, exciting and fun.
'I never had a grand plan. There were some points where I wondered "What am I doing? How did I end up here? What next?" but it has all come together and my diverse experience is something I call upon every day,' she says proudly.
Leung will moderate the upcoming ANZIIF Rising Stars seminar in Sydney on 22 April 2022.
Her advice to people in the early part of an insurance career is to 'Explore! You may have come into insurance as a broker, a claims person, an adviser, an underwriter, an actuary, in the call centre, in operations — but that isn't all there is.
'Our industry is rich with opportunity; you just need to open your eyes to it. Take the time to do the research, build your network, take leaps into the unknown, try something different,' she says.