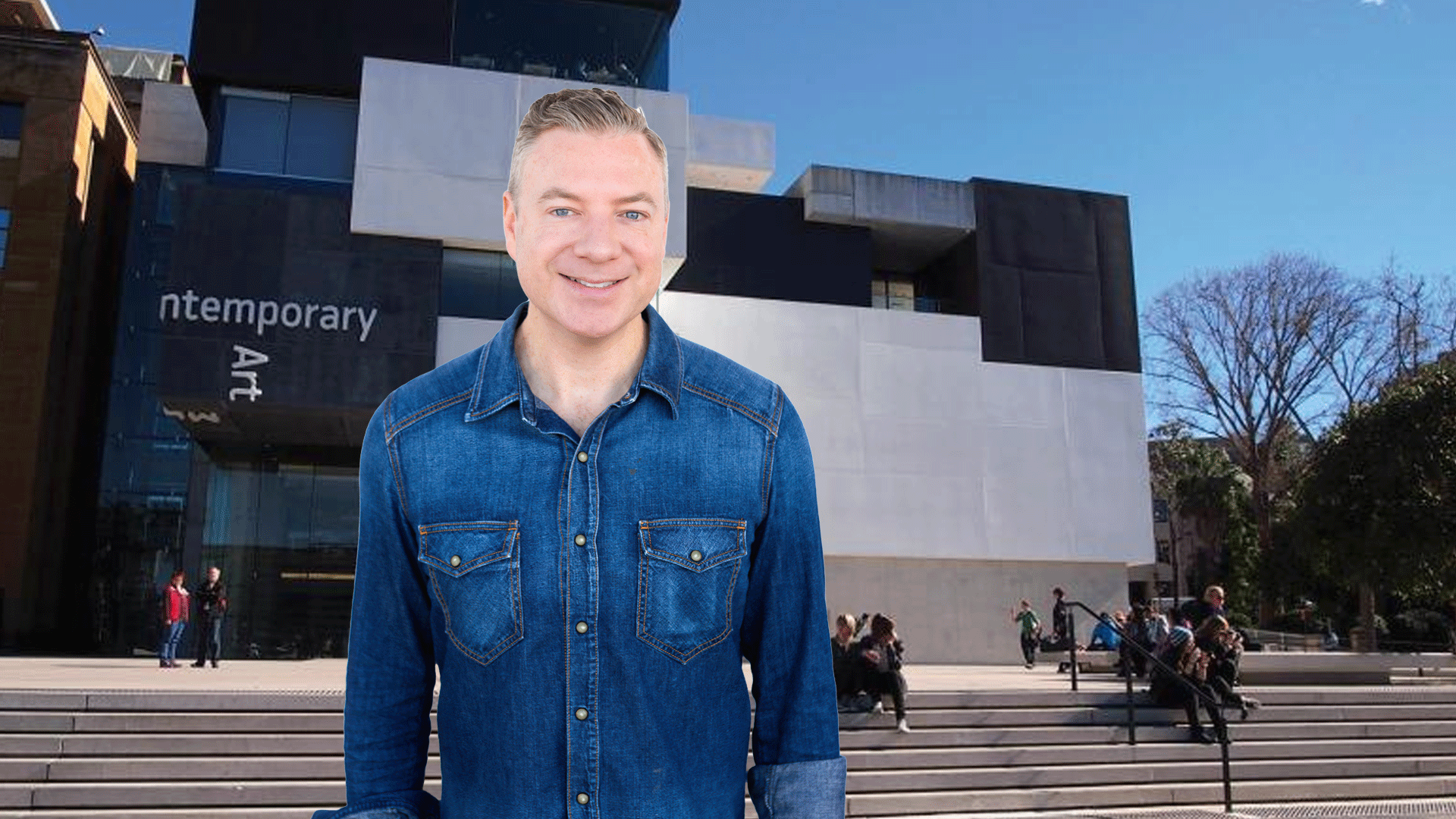 Honey Insurance CEO and Founder Richard Joffe was born into a family of immigrant entrepreneurs.
'My father and grandfather are both entrepreneurs,' he shares, 'so in that environment, what it means to start a business was normalised for me.
'It's hard, but not scary in the way I think it is for others. Being around family that have started businesses, succeeded and failed, you start to realise that there's an amazing upside to giving it a shot.'
Bringing true innovation
Joffe, who 'grew up between South Africa and Canada', built two of his three start-ups in the US before moving to Australia in 2019 where he started Honey Insurance.
He arrived from America with the difficult personal circumstances of having left his family and previous businesses — essentially his whole life — behind.
'While I was mulling over what to do next, I very quickly realised that there was still some work to do in Australia in terms of true insurance innovation,' he says.
'In particular, the process for buying home insurance was just archaic. There was a dramatic difference in price between companies and no one was really doing anything much to help customers protect their homes .'
Glass half full
Honey Insurance was founded on the premise that it would shake up the industry by doing something different to mitigate risk for Australian consumers.
Joffe named it Honey to reflect his 'glass half full' approach that lies at the heart of the business.
'At the end of the day, life is sweet and beautiful,' he says.
As a specialist insurance offering, Honey Insurance's home and contents proposition is 'truly modern, smart insurance', meaning it's fully digitised from purchase and renewals to claims.
'The coverage itself is designed for home-owners, landlords and renters,' Joffe says. 'We invest up to $250 of tech per customer to reduce the risk in our customers' lives.
'To my knowledge, there's never been an insurance company in Australia that has invested as much in policyholders as well as modernised the home insurance product in the way we plan to.'
Scaling quickly
In the long haul, Joffe says the Honey concept will reduce risk while improving margins, so as to allow further investments in the company's policyholders.
After two capital raises, Honey Insurance is scaling quickly, soaring from 30 currently to 100 people employed by the end of this year.
'The business is growing fast,' Joffe confirms. 'We've got about 20 partners that'll be launching this year. While it's still early days, Honey is off to a great start and the feedback in the market has been incredibly positive so far.'
Along the way Joffe says his main challenge was the complexity of starting an insurtech compared to other types of companies.
'When I was building Honey, I did find it harder to build the team and raise money because I was actually building a tech company and an insurance company at the same time,' he says.
'As a result, I needed two very different skill sets and two very different mindsets which had to exist together.'
The key to raising funds
However, Joffe says in his experience, the key to successfully raising funds is co-creating the company with customers.
'Where most founders run into trouble is that they build a product for a market need but don't actually involve their customers early. So when they go to market to raise money, they struggle
'The important discipline to have as a founder is to make sure that what you're building is ultimately wanted by the customer and make them part of the process. Then funding is never really an issue.'
For Joffe, the cornerstone of such professionalism is transparency.
'When I think about the best interactions I've had, whether it's interviewing candidates, raising money, potential partnerships, I would break nearly all of them down into a small group where people were truly transparent,' he says.
'For example, they said "We're not going to partner with you, but here are the reasons why, and what your start-up would have to do for us to partner with you," or "I'm not going to cut you a cheque and this is why not. These are the other opportunities we have, and this is how you would have to evolve the company to get a cheque out of us".
'Sadly, I think there's really not enough of that. People behave in a very passive- aggressive way.
'They don't want to hurt anyone's feelings. The truth of the matter is, the worst thing you can do for someone is to to smile and just not get back to them.'
In search of collaboration
In terms of the relationships between start-ups and incumbents, Joffe says the situation hasn't evolved as well as he would've hoped it would.
'Candidly, I don't know if it ever will. I think that many incumbents still believe they can build tech themselves.
'They dramatically underestimate the impact on their businesses that technology will have.
'It may not be Blockbuster to Netflix or Kodak to a modern camera, but I do think that there is enormous change that's coming which incumbents might not see coming.
'Most of them are not willing to partner with insurtech in core areas, so you see a lot of collaboration and funding in small niches, platforming or small areas of claims or data, areas that really are not where the big business is right now.'
'Meanwhile, insurtechs that are going after motor insurance or pet insurance, they're going after high margin, good industries.'
A meaningful value proposition
At the 2022 Insurtech Conference, hosted by Insurtech Australia, Joffe will argue that real challenges await companies that don't remain focused on meaningfully disruptive value propositions.
'In the US, we've seen a lot of insurtechs stumble because they focused on marginal business,' he says. 'They were interesting, but not a compelling enough value proposition for customers.
'The reality is, if you're going to convince a customer to switch from one product to another, you have to be doing something dramatically better than what's currently on offer from the incumbents.'
Joffe adds that success will come for specialists that go deeper into the customer experience and value chain rather than generalists.
Removing the need to claim
He says he's excited to share some of the lessons he's learned in the transportation, HR and AI industries that relate directly to the coming insurance journey.
'At the end of the day, industry transformations often follow very similar patterns. They may have different customers, but the underlying themes of innovation and how you end up winning versus losing are often very similar.'
For Honey Insurance, Joffe says the most important thing is helping customers reduce risk.
'Our great hope in three to five years is that there are thousands of people whose houses might have been flooded or even burned down, but we've been able to step in and stop that from happening.
'That's really what gets us up in the morning. How do we actually help protect Australians so they don't ever have to claim on their insurance.'