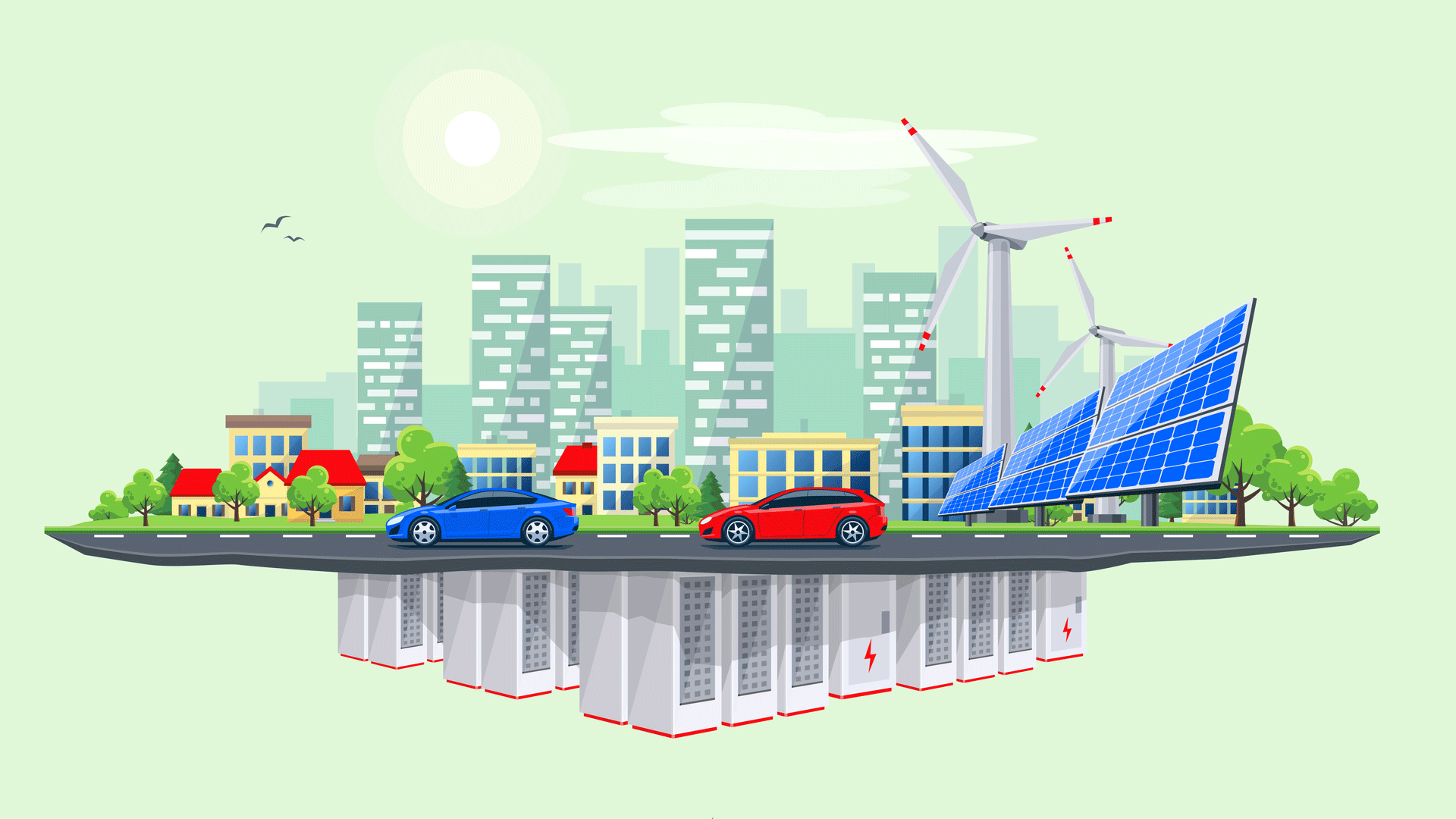 From mobile phones to laptops, power tools and electric vehicles to the Curiosity Mars rover, rechargeable lithium-ion (li-ion) batteries are much more common than we think.
Unfortunately, what's also becoming more common are li-ion battery fires.
The first li-ion battery debuted in the 1990s, and there have already been a number of high-profile issues, from Samsung's worldwide Galaxy Note 7 recall in 2016, to General Motors' recall of its Chevrolet Bolt electric vehicles in 2021.
While these incidents captured media and public attention, insurers are also all-too-well aware of the hazards li-ion batteries can pose.
IAG has issued multiple warnings about the risks associated with li-ion batteries.
A 2020 claim was caused by a li-ion battery fire in a charging area for power tools in a commercial building.
In addition to property and equipment damage, the fire took out nearby IT infrastructure, with a huge knock-on impact for business operations. IAG estimates that the repairs took over fifteen months to complete, with the claim costing over A$12 million.
Multiple business lines impacted
'Fire is the primary concern, with li-ion batteries presenting potential hazards due to the risk of a thermal runaway reaction,' says Mervyn Rea, head of Zurich Resilience Solutions, Australia / NZ.
Given the many uses of li-ion batteries nowadays, this means the risk can impact multiple lines of insurance, from personal insurance (residential property cover and vehicle insurance), to commercial industrial special risks and motor fleet policies.
'On top of this, solar panels themselves can present fire risk and firefighting challenges, and many domestic houses would contain combustible elements of construction — particularly to achieve environmental ratings,' Rea continues.
There are potential implications for professional and supply-chain-related insurance lines too.
'There could be instances where negligence by third parties could result in liability and professional indemnity claims if batteries are inserted incorrectly, poorly maintained or serviced, or inappropriately used by contractors,' says Rea.
Fighting fires
An additional complication and risk is that li-ion battery fires are combustible fires: the smoke they produce is both toxic and flammable itself.
Lithium also reacts with water, so firefighters and first responders may need to use foam, CO2 or ABC dry chemical extinguishers.
Zurich's principal risk engineer, Evan Blackburn, says: 'Battery state of charge is an important factor when it comes to bulk storage of all lithium battery types, with potential implications for the efficacy of water-based fire protection systems.
'Vehicle collision with larger batteries, such as solar photovoltaic (PV) installation and resultant fire/thermal runaway is also risk.'
'Fires involving these batteries create a serious challenge for firefighting, including water-based fire suppression systems (sprinklers) in car parks.'
Blackburn says professional fire brigades are improving their knowledge and skills to adapt to this new technology, but fire teams within workplaces, and homeowners, may not be as well equipped or as knowledgeable.
In some cases, fire brigades quite literally need to have specific guidelines to tackle battery fires in almost each and every different type of electric vehicle make and model.
Rea points to a recent incident, where the li-ion battery in a brand-new A$350,000 Porsche caught fire. The blaze shut down the car's electrical system, leaving fire fighters unable to open the bonnet to access the battery.
Environmental agenda
Climate change and environmental impact are top of the insurance industry agenda, and li-ion batteries are an important part of the move to eliminating our reliance on fossil fuels. However, this new tech may not be as environmentally friendly as it appears at first glance.
Lithium mining and extraction can lead to water pollution that impacts aquatic ecosystems and humans, and the process also produces large quantities of lime and magnesium waste.
Says Rea: 'While the use of electrical energy in a battery will reduce carbon emissions from internal combustion engine cars, and solar systems with batteries in our homes can reduce electrical energy generated by fossil fuels, the carbon emissions from the battery fires cannot be overlooked, and then there is the dilemma of safe disposal at the end of the battery's life.'
Keeping used batteries ahead of recycling or disposal presents the same hazards as new batteries. It's also currently cheaper to mine for lithium than to recycle used batteries to reclaim it.
Mitigating risk
Are there alternatives to li-ion batteries, or do we have to accept that they are the best solution for the job and come with certain risks attached?
Blackburn says lithium iron phosphate (LFP) technology, lithium nickel oxide and lithium manganese oxide are all viable alternatives.
'In fire testing as part of the Property Insurance Research Group Sprinkler Protection Guidance (PIRG) that Zurich participates in, LFP battery types presented a lower risk of thermal runaway reaction and potential fire spread,' he says.
In the meantime, the onus is on business, home and vehicle owners to get informed about the risks of li-ion batteries and the warning signs of a malfunctioning battery.
They need to ensure they have the right firefighting equipment on hand and know how to use it if there's an event.
'Both domestic and commercial users of lithium-ion batteries need to carefully consider the storage, handling, charging, use and disposal of this new technology,' says Rea.
'Detailed training and guidance will be required in the workplace, and the home.
'Understand the risks, controls, limitations and alternatives. Discuss the risks with your insurer, your fire protection provider and your solar installer to determine appropriate mitigation strategies.'