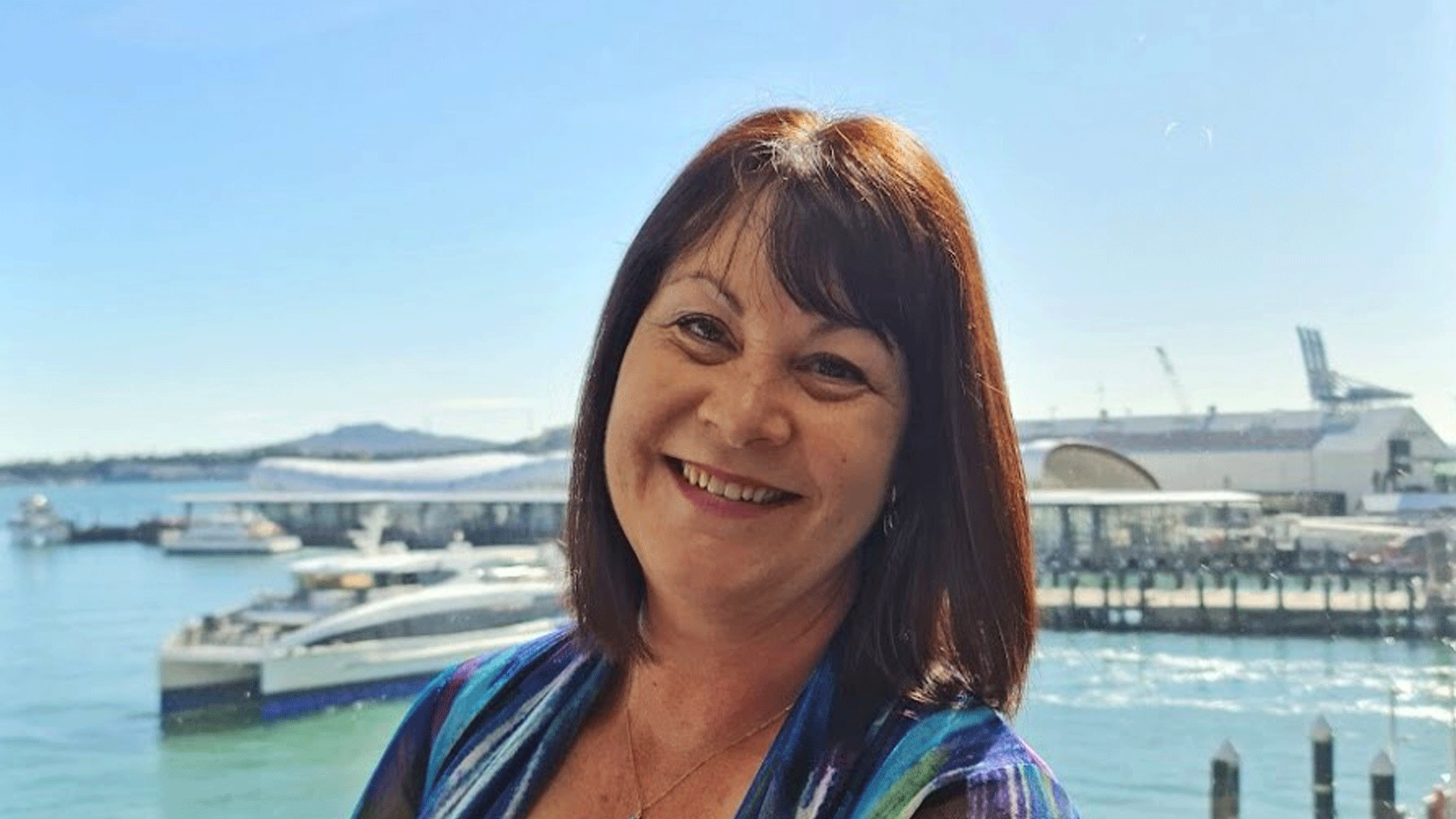 Denise Bourdôt, Compliance Manager at PSC Connect New Zealand Ltd pursued her current role predicting that regulatory change would become increasingly significant in New Zealand's insurance broking landscape.
And she was right. She says the biggest change is the requirement to have a licence to practice before March 2023.
'This includes everything that has to be done before you can even apply for the licence like documenting processes and systems, which is huge for a lot of businesses,' Bourdôt says. 'Many advisors have never had to do that before.'
However, most businesses will be applying for their full licence in 2022.
'To date, roughly 280 businesses have applied for their full licence and about 230 have been approved, which leaves more than 1600 businesses that still have a transitional licence'.
Managing compliance
Part of Bourdôt's role involves carrying out compliance reviews to ensure brokers in the company's network comply with licensing regulations.
She believes the fact that she's been a broker and run a broking business, makes it easier for her to help them incorporate compliance obligations into their daily routines.
'You're never too old to learn,' she asserts.
'I enjoy meeting the advisers in our network, learning about their businesses and talking through the compliance procedures, so they can carry on their day-to-day activities while still meeting their obligations.
'It's an "all brains on deck" discussion and often the adviser finds that the task isn't as onerous as they first thought.'
With over 50 authorised bodies in the PSC Connect network, obtaining its transitional licences was a huge achievement.
'Since then we've been working hard to refine all of our processes and systems to ensure they meet the FMA's expectations,' Bourdôt says.
Significant milestones
Last December, PSC Connect Life applied for its full licence, which was another big milestone for Bourdôt.
'I don't have a life and health insurance background, so I needed to understand the life and medical financial advice process, and then amend our documentation and processes to suit,' she says.
'Once that's approved, we'll apply for the other PSC full licenses.'
When the full licence process is finalised, in the next three to five years Bourdôt says ensuring that the network continues to comply with the legislation will be her main focus.
'We need to keep evolving as technology and client's expectations change,' she adds.
'The way advisers use technology to provide a service will be very different in the future, so I see my role as supporting PSC Connect and its advisers through these changes while maintaining their compliance.'
All-round insurance education
Bourdôt got her start in insurance in 1988.
She still has the newspaper advertisement for the insurance clerk position she accepted at Colonial Mutual General which saw her servicing brokers from the organisation's general insurance business.
'I didn't know what a premium or an excess was, but I had to learn quickly as I was required to do everything from claims to reconciling the accounts and bordereaux, to endorsements, renewals and new business,' she says.
'It was a really good introduction to insurance. I got to see how one part of the pie fits with another.'
Long-time friend and mentor
She later joined ACM Insurance Brokers and decided to pursue commercial broking.
It was at ACM that Bourdôt started working with Max Marsh, the company's CEO, who became her long-time mentor and friend.
Bourdôt says Marsh, who received the ANZIIF New Zealand Lifetime Achiever's award in 2017, taught her 'the finer points of the broking craft'.
'It got to the point where he just let me look after his clients while he focused on leadership and strategy,' she says.
Bourdôt remembers Marsh nicknamed her 'Radar' (a character from the 1970s TV show M*A*S*H, because she could often predict events before they happened.
Leadership journey
She later joined Crombie Lockwood, which in an interesting twist of fate bought ACM soon after her departure.
Bourdôt held a variety of roles and responsibilities at Crombie Lockwood over seven years including handling earthquake claims, one of the biggest learning curves of her life.
'It meant testing policy wordings like you never thought you were going to test them,' she says. 'It was just a phenomenal time to be there.'
She was also appointed a Group Broking Manager and later the company's first female branch director in New Zealand, a career achievement she is very proud of.
'Max Marsh rang to tell me I should apply for the role of branch director in West Auckland,' Bourdôt shares.
'At the time, women in these roles were rare, but Max thought I would be perfect for it.'
Opening doors for women
Apart from leaving the business in a significantly better place than it had been when she started, Bourdôt says she was elated to have inspired younger women in the industry to follow in her footsteps.
'I had a lot of younger female staff coming up to me just saying how great that was. I'd help open the doors for them to aspire to leadership roles,' she says.
'We raised the standards in the West Auckland office. We raised the bar. Staff numbers increased, and I hired the first pure new business broker at Crombie Lockwood.'
Bourdôt asserts that improving the insurance customer journey requires two pillars of action that work together.
The first is developing a consistently strong culture of conduct and the second is building the financial literacy of the public, which includes making insurance more flexible and accessible.
'The way brokers conduct themselves is pivotal to the client experience,' she says.
'Within our code of conduct, we talk about identifying vulnerable clients, treating all clients fairly and with respect.
And the underlying issues there are whether brokers have processes in place to ensure that's happening.
A connection with clients
'I think the licensing and the code of conduct regime will help streamline some of the techniques that financial advisors use but you still want them to be individuals because that's how they get that connection with clients, some of whom are really doing it tough,' she says.
Flexibility is also key. 'A client might have been an airline pilot and having lost their job they're now doing something totally different, so we need to be just as flexible as they have been,' she says.
'That comes down to innovation and technology and the ways we might become more relevant, especially given the uncertainty of the pandemic and the newer generations coming through.'
Tying it all together, is the urgent need to improve the public's financial literacy.
'Brokers need to be mindful of how they treat the client but what's equally essential is whether the client understands what they've been told,' she says.
'If you peel it right back, it's the public understanding the financial solutions that are out there for them and not being scared it's going to cost too much or scared a financial advisor will use big words they don't understand.'
Building financial literacy
Bourdôt contends banks tend to dominate the advertising space for financial advice, so it's not easy for ordinary people to understand the alternatives.
While she believes the government could do more to contribute to efforts to improve financial literacy, she says there's a lot the industry can do on its own.
By way of example, she points to New Zealand's Maori Language Week during which a lot of programs on television are in Maori and translated to English, including advertising and the news.
'I keep asking myself why can't we do the same with a "financial literacy" week?
'The financial industry can help by not using jargon and explaining things in plain English, but from a financial literacy point of view, I think the government and New Zealand's financial institutions and professional bodies could all band together to help the public understand financial systems and words.'
Meeting in the middle
A speaker at this year's New Zealand Breakfast Bourdôt's big message is that if the industry contributes to clients' financial literacy, both internally and in the wider context, the work that's done to improve conduct and culture will have a much greater impact on the customer experience.
'Our industry has to adapt to remain relevant for the younger population when they start working, buy their first home or business and start a family.
'Advisers need to look at who these customers are, how they're going to communicate with that generation and be their trusted advisers.
'With higher regulatory standards kicking in for brokers and the knowledge that our clients will understand what we're trying to talk to them about we can meet in the middle.'