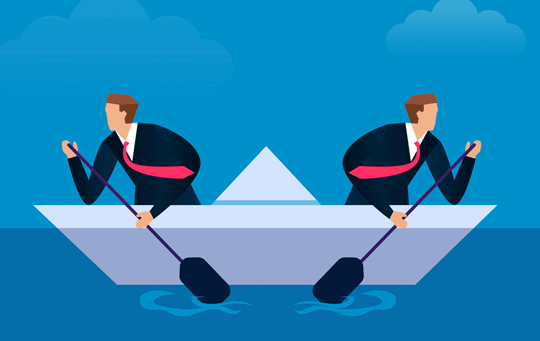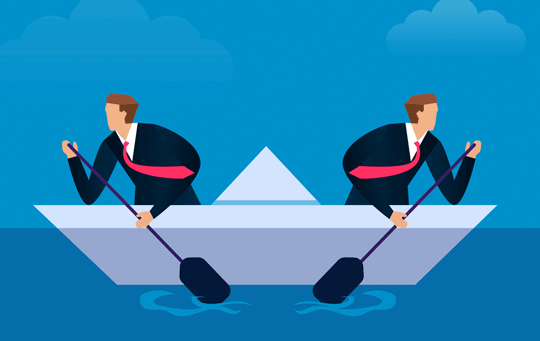 When things go wrong or you feel like you are or could be in trouble, it's human nature to turn to your family and friends for guidance or assistance.
Similarly, when a business or individual (an insured) receives a claim or demand, civil or criminal proceedings, a government or regulatory notice or other correspondence asserting wrongdoing, their first port of call is often their own solicitor or a solicitor friend who they've worked with before.
This approach is fraught with risk — namely an inherent conflict of interest between the insured and their solicitor.
Such a conflict of interest can have significant ramifications, not only for the claims process but also for insurance coverage.
Potential conflicts of interest are something you, the insurance broker, should be alive to from the outset and make sure to raise with the insured.
How conflicts of interest arise
Consider the following three examples of how conflicts can arise:
1. An insured receives advice from law firm ABC in relation to the terms of the agreements it has with its subcontractors and subsequently, ABC drafts the documentation.
Later, a subcontractor commences a claim for under-payment of wages and entitlements alleging the agreement is a sham arrangement.
The insured engages ABC reasoning that ABC understands its business and knows the agreement and is therefore in the best position to defend the claim (a view shared by ABC).
However, there is a clear conflict of interest, as ABC had previously advised the insured that the agreement was not a sham arrangement, and the agreement is now the subject of a claim.
2. An insured receives a letter of demand from a supplier alleging property damage caused by one of the insured's drivers. The insured does not consider itself liable and retains law firm DEF to respond to the letter (which DEF is happy to do).
DEF has previously acted for the same supplier in a similar matter in which property damage had arguably not been caused in the way the supplier had alleged. DEF decides to apply this knowledge to the current case.
Clearly, the use of confidential information about a former client in a current matter should have been an instant reg flag. It is both a conflict of interest and highly unethical.
3. While driving a forklift, an insured's employee accidentally runs into a third party at the insured's workplace.
The insured and employee are both served with a writ and summons from the Director of Public Prosecutions (DPP) in relation to alleged work, health and safety (WHS) breaches.
The insured engages its company lawyer GHI to represent itself and the employee in the WHS prosecution.
GHI has a long-standing business relationship with the insured having previously advised it regarding WHS obligations and risk assessment processes.
However, the insured believes the cause of the accident was due to its employee's carelessness rather than a failure of WHS procedure.
Therefore, in addition to GHI's conflict of interest arising from having previously provided WHS advice to the insured, a further complication exists since the interests of the company and its employee are not well aligned.
The impact of prejudice
A conflict of interest is a serious matter as it prejudices both the insured and the insurer's rights under a policy.
This is likely to be detrimental to the interests of both the insured and the insurer in the defence of a matter.
As an example, a conflict of interest might result in an insurer declining to cover the insured's solicitor's incurred costs.
In scenario 1 above, the insured is conceivably paying ABC to defend its own advice or position on the subject agreements, a ludicrous proposition.
In this case, had the insurer been notified early, an independent panel solicitor might have been appointed to objectively consider the subject agreements, and offer advice regarding the risks the insured might face in defending the claim.
In addition, prejudice issues often arise from the late notification of a matter as an insured's personal solicitor frantically tries to resolve a claim before its advice is proven wrong.
This happens when the solicitor prioritises its own interests over those of the insured or insurer.
Example 3 highlights a situation where legal costs may be wasted (and potentially not covered under the policy[AGL1]) if GHI was later unable to act for either the company or the employee in the WHS prosecution, given it would be privy to information from both.
Consequences of failure to notify
It may be helpful for brokers to explain how a conflict of interest is likely to prejudice an insured's cover under an insurance policy. For example, could the amount indemnified be reduced?
As the insured's broker (and an entity separate to the dispute or insurance claim), this risk should be on your mind in such situations, and it would be prudent to advise the insured to notify the relevant insurer without delay rather than waiting for the insured to engage their own solicitor and potentially, fail to notify the insurer at all.
You also need to consider the risk for your business if the insurer decides to reduce the amount it pays the insured due to prejudice in circumstances where your advice as a broker could have prevented an insured needing to recover the cost of their lawyer in the first place.
When a claim or demand arises, the best action to take is to inform the insurer without delay.
Panel law firms
Berkley Insurance Australia (BIA) has a panel of dedicated large multidisciplinary law firms in every Australian state and territory.
These firms have been handpicked based on their performance over many years including their results, expertise, experience and understanding of BIA's insureds and policy wordings.
All BIA's panel law firms have controls in place to ensure that before they accept instructions, they perform a conflict check. By performing this check, BIA's panel law firms can detect and avoid conflicts of interest before an engagement is accepted.
If necessary, BIA will appoint separate firms to represent the interests of multiple insureds who may be involved in the same claim or proceedings.
BIA will always exercise its rights under the policy to appoint one of its panel solicitors to assist or act for the insured once a claim is made and indemnity extended.
A word about a solicitor's obligations
Every solicitor will agree that it is their obligation to protect their client's interest while operating within the scope of their overarching duty to the court and the administration of justice.
In NSW, Regulation 3 of the Legal Profession Uniform Law Australian Solicitors' Conduct Rules 2015 (Rules) states:
3 Paramount duty to the court and the administration of justice
3.1 A solicitor's duty to the court and the administration of justice is paramount and prevails to the extent of inconsistency with any other duty.
Regulations 10 to 12 of the Rules deal with a solicitor's obligation to avoid conflict with former clients, current clients and its own interests respectively. For example:
12 Conflict concerning a solicitor's own interests
12.1 A solicitor must not act for a client where there is a conflict between the duty to serve the best interests of a client and the interests of the solicitor or an associate of the solicitor, except as permitted by this Rule.
There are similar provisions, regulations, law or rules in other jurisdictions (and at common law).
However, a mix of human emotion, error, ignorance, inherent bias or inadvertence can sometimes result in the duty to avoid conflict being underappreciated, 'pushed aside' or not considered by the acting solicitor, which may include a failure to fully advise the insured.
It is important for you, the insurance broker, to be aware of this and be the 'voice of reason'.
Conclusion
There are times when a conflict of interest may not be readily apparent to the insured and its own solicitor.
This can lead to complications with a case that were likely avoidable.
In the worst-case scenario, such conflicts of interest can prejudice the insured in relation to both its defence and indemnity position with the insurer (and even lead to a formal complaint against the solicitor for acting under a conflict of interest).
It's easy to avoid this situation by notifying the relevant insurer early and advising your client of the risk.

Berkley Insurance Australia is a registered business name of the Australian branch of Berkley Insurance Company (ABN 53 126 559 706). Berkley Insurance Company is authorised by the Australian Prudential Regulation Authority as a general insurer to conduct new or renewal business.
The information and opinions contained in this document are general in nature. You should consider what insurance is appropriate for you or seek independent insurance advice.