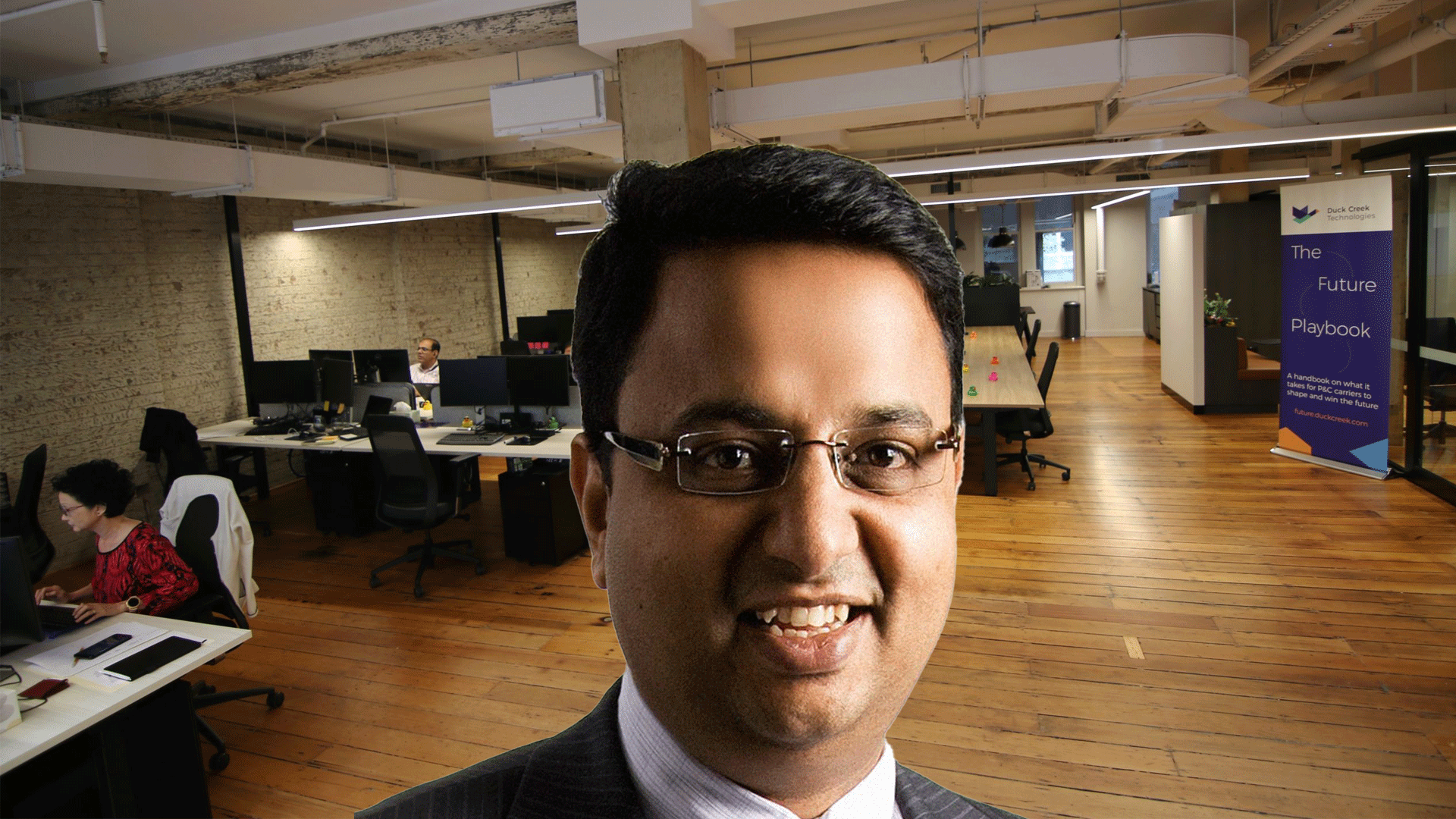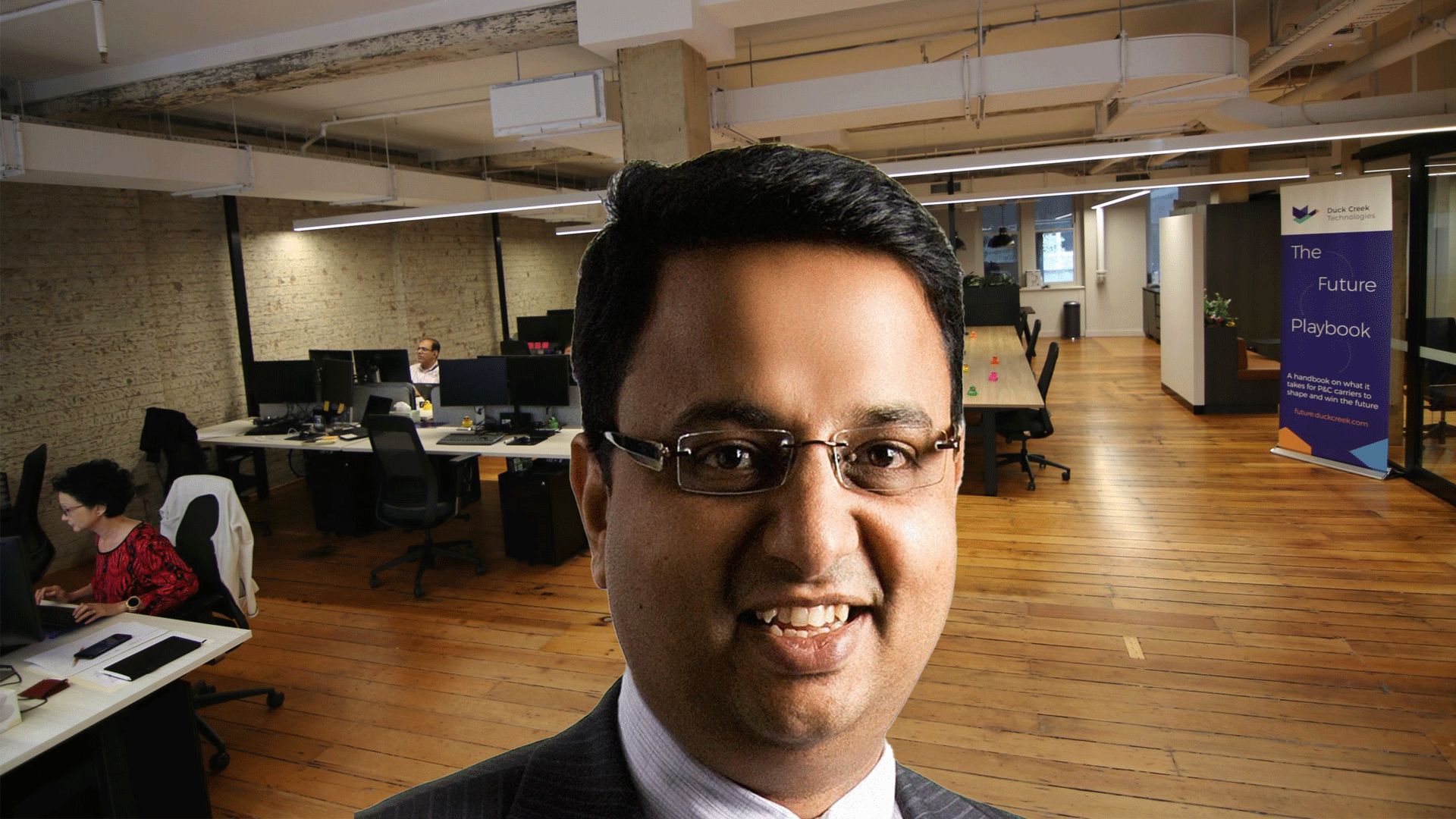 Shaji Sethu has dedicated his career to helping organisations understand how to take advantage of emerging technologies.
He describes himself as a 'natural problem solver who thrives on challenges'.
Altruistic business
Sethu chooses to work in insurance technology because he likes that it is a very altruistic business. 'Insurance exists to help people at their time of need. People who work in general insurance reflect this passion which is what makes this such an interesting sector to work within,' he says.
Born in Chandigarh, a small town in the foothills of the Himalayas in India, Sethu moved to Australia in 1991. He completed a Bachelor of Engineering in Mechanical Engineering from the University of Wollongong in 1997 and a Master of Science in Computer Science from the University of Technology Sydney, which he completed in 2004.
Having started his career as an engineer, Sethu quickly transitioned into IT as a developer. 'I would write software for engineering calculations,' he recalls. 'One day the company I was working for asked me to get involved in an Enterprise Resource Planning (ERP) implementation. The rest is history,' he says.
Supporting digital transformation
Sethu came up through the ranks as software developer and advanced his skills in business consulting and business management to build his IT career.
Prior to working at Duck Creek, Sethu drove sales and delivery of cloud-based platform solutions, managed services and IT transformation consulting for Oakton, a subsidiary of Dimension Data and NTT Group.
During this period, he helped a number of organisations with their digital and business transformations.
In his role as Managing Director of APAC at Duck Creek, Sethu, who has more than 20 years of leadership and general management experience, has seen his team grow from a small footprint to one of the fastest-growing regions globally.
'I had operated at the periphery of the insurance sector for a long time, and I got involved at a much deeper level after joining Duck Creek in 2018,' he says.
'As we grow, we will look to expand into other countries in the region, including New Zealand.'
His plan is to continue supporting insurance companies to move towards active risk management and mitigation using smart digital technologies.
A more cost-effective way
Sethu argues that organisations spend too much money on platforms that allow them to build insurance products and then service them.
'In the next three to five years, I would like Duck Creek to commoditise this process; thus, helping smart people to come up with innovative ways to pool risk and monetise it,' he says.
He also sees his role expanding into other markets, including workers' compensation. 'We have recently seen organisations like Cerity, a new direct distribution workers' compensation insurer, launch a digital self-service system in less than a year to sell and service business in its initial state,' he says.
'The system leverages third-party data via APIs and predictive modelling to enable straight-through processing and a five-minute buying process.'
Sethu says modern insurers need transformational core systems that are designed to implement change quickly and easily — and to work elegantly with one another.
But the traditionally risk-averse insurance industry has at times been slow to embrace the future. 'The technology for a fully-digitised, real-time customer experience is already here,' he points out. 'But few are using it to maintain a competitive edge. The industry still has a long way to go'.
Risk averse
While becoming a digital insurer may be a daunting task for some traditional general insurers in Australia, customers in Japan and US are rethinking their approach to insurance in a digital world.
'Ground-breaking digital insurance products are yet to be fully unlocked in Australia's market due to the existence of outdated systems and business practices,' Sethu says.
He observes that traditional legacy platforms mean that the cost of change and experimentation is very high.
'As a result, insurers are very risk averse, which prevents them from experimenting,' he says. 'But technologies can be implemented to their existing ecosystems and value propositions.'
Unlocking innovation
Australian insurers may not be at the forefront of what is happening within digital insurance around the world, but Sethu says they are 'fast followers'.
For example, organisations are getting better at leveraging their latent data to build insurance products that are context aware, where the focus is on the customer and customer experience, rather than pure brand or product differentiation.
Sethu's advice is that digital insurance requires disciplines to work together across actuarial, underwriting, customer experience, pricing, technology and others in order to come up with solutions.
This can be a challenge in organisations that are built around functional siloes.
He adds that sometimes, specialisation to cater for scale can counter the ability to innovate.
'Innovation comes from fostering an environment of safety for employees and allowing them to fail fast such that they can learn from failure,' he says.
Product Factory approach
At an upcoming ANZIIF Webinar Sethu, will describe his Product Factory approach which borrows the concept of platform architecture from car manufacturing.
The approach involves breaking insurance products down into re-usable components allows insurers to build new products through re-use. This is a very powerful concept and can be applied at scale.
'The Product Factory approach can empower digital insurance as current fixed legacy insurance products can be replaced with new, tailored digital offerings,' Sethu says.
'Insurers can develop products that are context aware, dynamic and able to proactively evolve based on the current state and risks of insured objects rather than historical events.
'Such products are alive — consistently searching for new ways to provide warnings around risk boundaries and the consequences, prevent risks from eventuating, reduce the severity of risk as well as identifying new potential hazards in real-time.'
Getting behind the digital revolution
For example, AXIS Insurance used the Product Factory approach in a multi-year enterprise transformation program including technology re-platforming and product and process redesign.
'The program has supported a growth of 40 per cent above plan, financial returns 250 percent above initial estimates and a 75 per cent improvement to quote times in some lines,' Sethu says.
'At the webinar, I'll provide more details about how to unlock the benefits of replacing current fixed legacy insurance products with new tailored digital offerings, and compelling reasons why insurers need to get behind the digital revolution.'