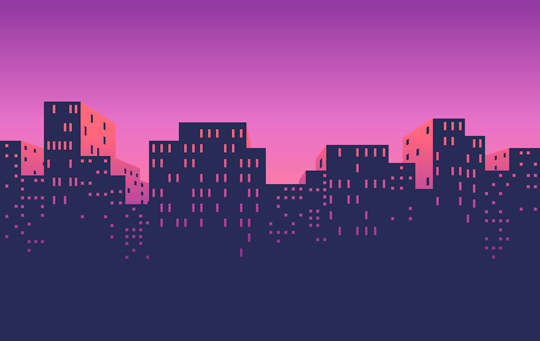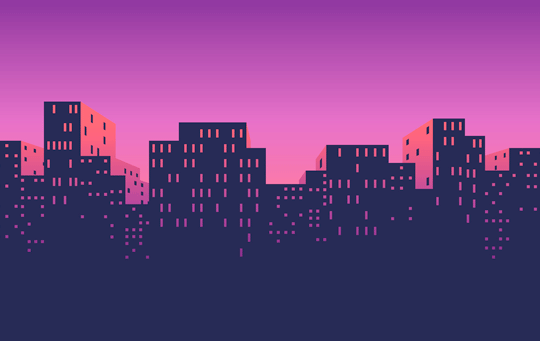 Build-to-rent properties— those retained by builders and developers for lease rather than selling them on completion or registering them for strata title, are not new in Australia.
However legislative changes, particularly in NSW and Queensland are seeing a gain in momentum in the market, opening an opportunity for insurers and brokers.
A better rental experience
The build-to-rent concept has always been popular overseas, in major cities in the UK, US, Japan and parts of Europe as it can offer a more secure and better rental experience.
In the UK, for example, there are now an estimated 170,000 build-to-rent apartments in the planning, construction and operational phases in London, Birmingham, Manchester and other major cities.
In Australia, CHU is seeing a trend towards 100 per cent ownership by an individual or a company that negates the need for registration as a strata scheme under state-based strata title legislation.
Global appetite
Build-to-rent projects have been accelerated here in recent times after state governments and international investors got behind the idea.
In February 2021, the NSW government announced a number of planning and tax reforms, including a minimum 50 per cent discount on land tax and an exemption from surcharges, for foreign investor to spur build-to-rent developments.
International investors are increasingly showing greater appetite for the build-to-rent asset class in Australia.
Institutional investors, such as the bigger superannuation funds, are also showing an interest.
For example, global investment manager Greystar Real Estate Partners raised $1.3 billion from European investors to develop build-to-rent housing and plans to deliver some 5,000 new homes in Australia.
Canadian developer Oxford Properties is planning a $450 million Melbourne development following the Victorian government's pledge to reduce land tax by 50 per cent for build-to-rent in its December 2020 budget.
Uncertainty in Victoria
As of June 2021, Melbourne's build to rent pipeline was 'way ahead' of Sydney's 3300 and Brisbane's 1600 according to The Urban Developer.
The property development site states that
last year, 11.1 per cent of development sites in Melbourne were purchased for high-density, build-to-rent projects while in Sydney it was just 0.7 per cent.
However, in its May 2021 budget, the government surprised the property industry with a new 'premium' stamp duty rate for property transactions with a value over $2 million.
It also announced higher land tax rates for landholdings with a taxable value of more than $1.8 million and a new 'windfall gains tax' for rezoned land.
We are yet to see the impact of these changes, which came into force in July.
Valuable market
According to Minter Ellison, the measures are 'in contrast to the NSW Government's proposal to create wholesale changes to its property tax regime, including plans to gradually abolish stamp duty'.
Meanwhile in Queensland, build-to-rent is forming part of the government's $1.8 billion Queensland Housing Strategy.
Additionally, in NSW Mirvac launched LIV Indigo, its first major build-to-rent development in Sydney's Olympic Park in September 2021 and has more developments in the pipeline.
It is estimated that the Australian built to rent market is now worth more than $10 billion, with an additional $3-5 billion in projects in the pipeline.
The Property Council of Australia believes the growing build-to-rent market will increase supply of rental accommodation, improve the rental experience and create jobs in construction and management.
Insurance gap
A gap in the insurance market for these non-registered strata style units, means the build to rent trend is also a golden opportunity for insurers and brokers.
The risks seem to fall between the cracks for insurance, as build-to-rent properties do not qualify as a registered strata plan or a residential home building.
In reality, they have the risk profile of a strata unit block, but the absence of a registered strata plan number has prevented their coverage by some strata insurers as a result.
In response, CHU launched Build-to-Rent – Residential Insurance, specifically designed for these properties. Our product provides liability insurance, machinery breakdown cover and catastrophe insurance.
Affordable Housing
Despite the pandemic, the affordability of housing is still a major issue in Australia. This issue is continuing to drive many to consider renting as a long-term option.
We believe the build-to-rent trend is likely to grow exponentially to cater for the rental market in our major cities.

Disclaimer: CHU Underwriting Agencies Pty Ltd (ABN 18 001 580 070, AFS Licence No: 243261) acts under a binding authority as agent of the insurer QBE Insurance (Australia) Limited (ABN 78 003 191 035, AFS Licence No: 239545). Terms, conditions, limits, deductibles and exclusions apply to the products referred to above. Any advice in this article is general advice only and has been prepared without taking into account your objectives, financial situation or needs. Before making a decision to acquire any product(s) or to continue to hold any product, we recommend that you consider whether it is appropriate for your circumstances and read the relevant Product Disclosure Statement ('PDS'), Financial Services Guide ('FSG') and the Target Market Determination ('TMD') which can either be viewed at www.chu.com.au or obtained by contacting CHU directly on 1300 361 263.