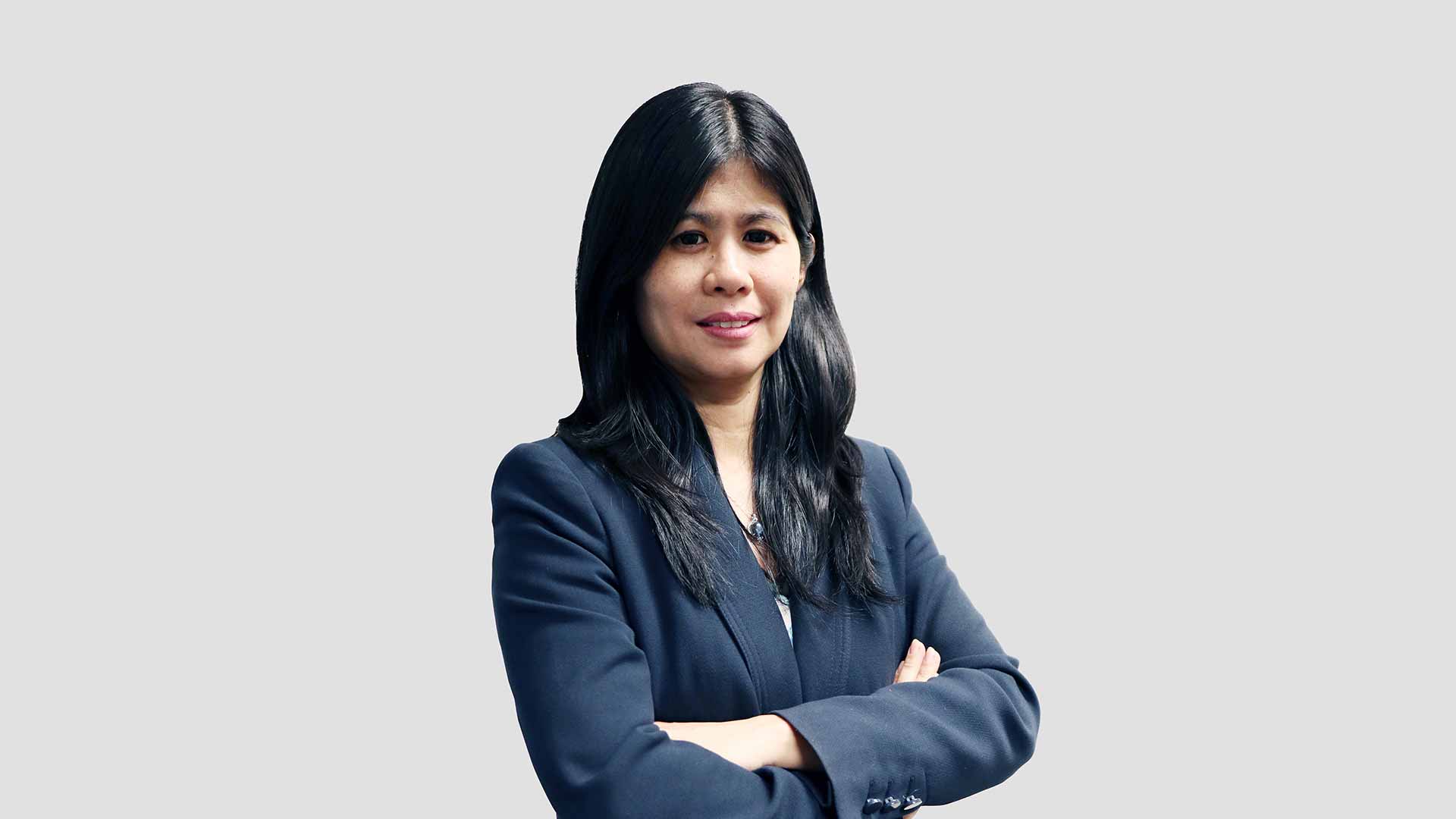 According to Mrs Yolanda Widjaja, leaders can make a real difference in other people's lives, and this is the reason she has always aspired to be one.
As Chief Sales Officer for PT Sompo Insurance Indonesia, Yolanda strongly holds that being a great leader means you can contribute to industry growth — and that will bring Indonesia to the international playing field.
HEALTH AND PROSPERITY
Yolanda is highly committed to Sompo's Insurance vision of realising a society that enjoys health and prosperity.
To that end, she is pursuing scale and diversification to further the growth and profitability of the property and casualty insurance company's products and services.
'I am also looking to build a stable business portfolio by diversifying our risk portfolio and creating more added value for our customers,' she explains.
'At Sompo, we believe prioritising customers will deliver growth for the company.'
INSPIRING INDIVIDUALS
Born in Jakarta, Yolanda majored in accounting at Atma Jaya University and started her career as an auditor.
'When I was young, no one in my family worked in insurance industry,' she says.
'One of my first clients as an auditor was a life insurance company and five months after I got married, my husband joined a life insurance company, which also increased my familiarity with the insurance industry.'
But it was the individuals she worked with and admired in insurance that inspired Yolanda's decision to pursue a career in the industry.
'I was really impressed by my various managers and colleagues who had dedicated their whole career to the insurance industry,' she recalls.
LIFE INSURANCE JOURNEY
When she became an auditor, Yolanda had the chance to interact with many different industries and quickly recognised that insurers always did their best to protect and provide peace of mind to people with difficult circumstances, such as the aftermath of accidents, disaster or death.
'I felt working in insurance industry would align with my purpose to bring people happiness and help improve their lives,' she says.
Yolanda counts building her own team, systems and procedures from the ground up in a role with a newly established life insurance company as one of the career achievements she's most proud of.
'My time at the company also saw a growth to more than IDR 1 trillion GWP in less than eight years,' she shares.
PASSION FOR SALES AND FINANCE
Yolanda's new journey with Sompo Insurance began in September 2016, and she was appointed Chief Sales Officer in January 2020.
'Sales and finance have always been my passion and expertise,' she enthuses.
'In addition, when I joined Sompo Insurance, I felt that my experience in life insurance and other industries was very valuable.
'This was another major influence that had me stay and nurture my career in insurance.'
ADDRESSING SOCIAL CHALLENGES
Yolanda says she adapts her leadership style for different situations and people, depending on the circumstances and necessity.
'In general, I think it's important to recognise the strengths and weaknesses of my team and help them utilise their strengths to optimise their potential.'
She also believes that insurance companies have a duty and a calling to utilise their data and risk management expertise to analyse and predict the likelihood of disasters to minimise the associated risks.
'This way, more innovation can be implemented to promote more suitable products and services that prioritise the wellbeing of customers.
'In the long run, I believe we can combine our risk management expertise and experience with data analytics to address social challenges.'
OPTIMISM AMID THE PANDEMIC
In Indonesia, the current COVID-19 pandemic has brought a downturn to the insurance market, especially in the retail sector.
'We've experienced a big gap in the day-to-day business of banking and finance companies as a result,' Yolanda says.
'Our major concerns include the risk of an increase in health insurance claims, event cancellations and the failure customers to renew their policies.
'However, we are still optimistic that this situation can be addressed if we can build a comprehensive assessment of all the impacts and develop action plans to address them,' she says.
GROWING INTO LEADERSHIP
As a woman in insurance, Yolanda says top executives in Indonesia are still predominantly men, but this doesn't mean that women do not have the required capability.
'At Sompo Insurance, most of the middle management are woman taking actions and making decisions,' she points out.
She argues that when women in leadership positions can support other women and when these women are given a chance to grow, their numbers in executive roles will increase.
'Of course, I've faced many challenges over the years, but I don't think it was due to my gender.
'These challenges helped me grow and become the person I am today.'