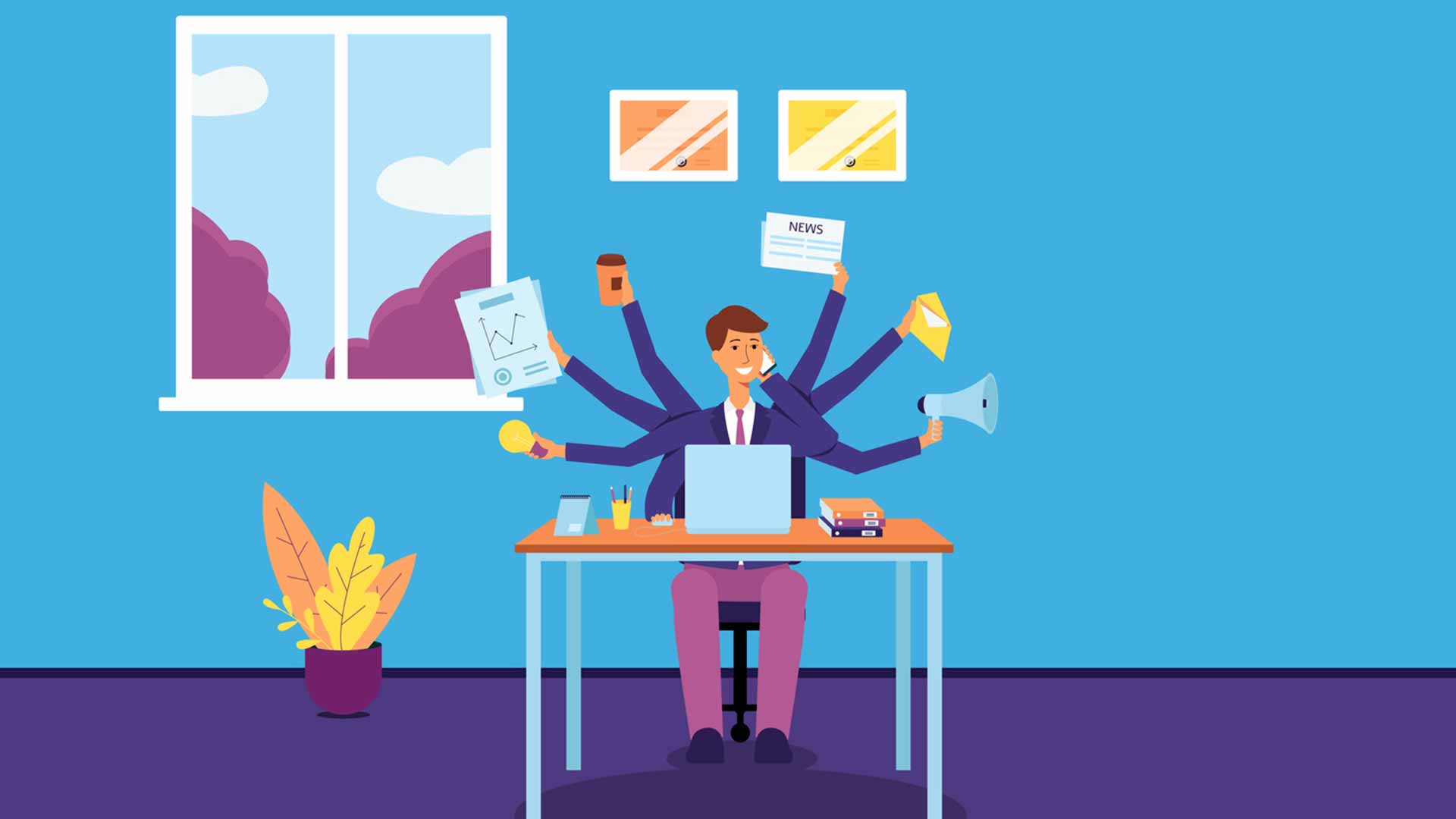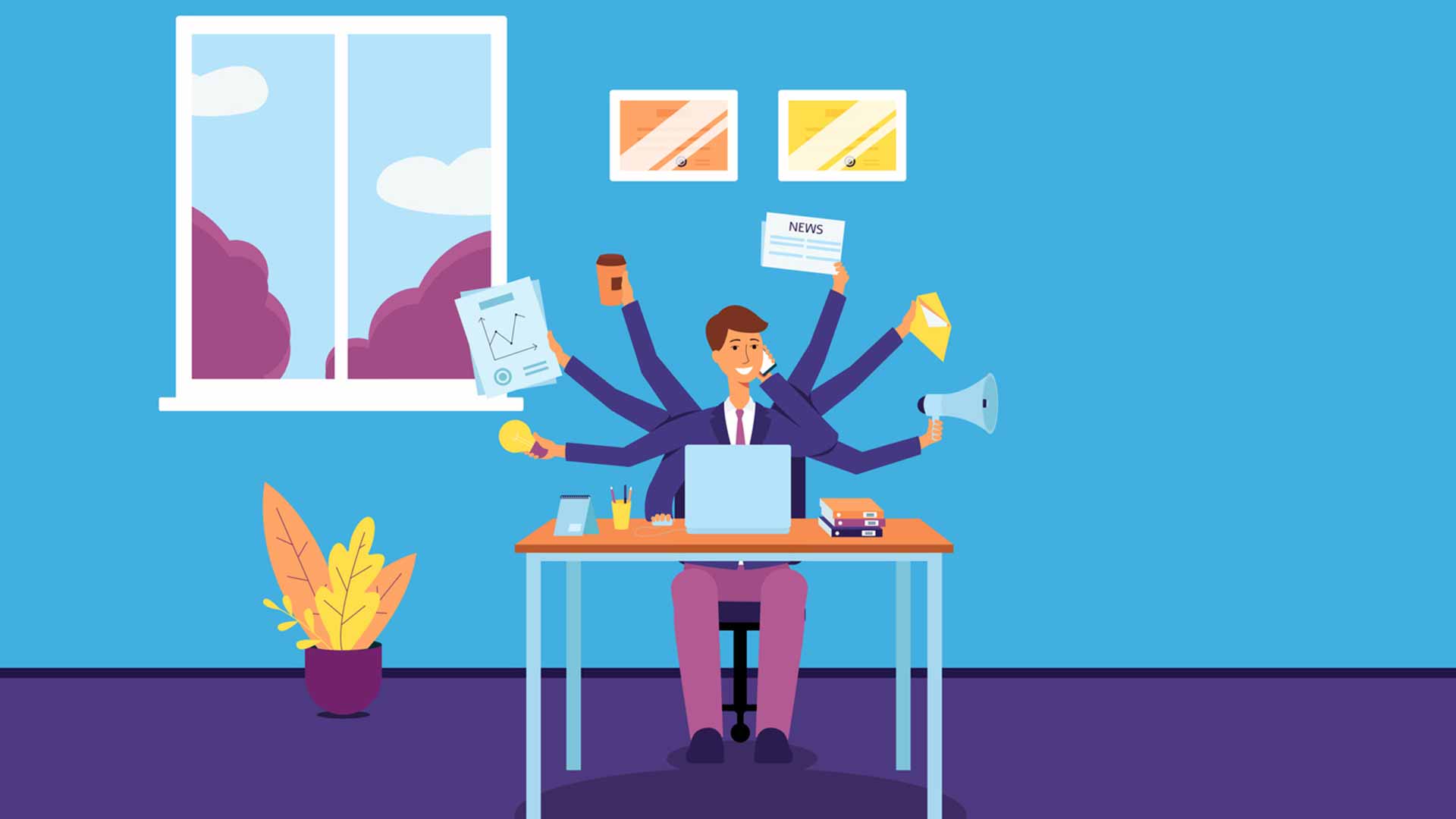 Resilience — the ability to adapt well in the face of threat, adversity or significant stress — is a crucial tool to succeed in an industry that is rapidly changing.
But are we born with resilience, or can it be taught?
Dr Sven Hansen, a medically trained doctor and former PwC director believes it's the latter, so much so that he has dedicated his career to it.
The Resilience Institute is a global company that delivers research and training in resilience for companies such as AXA, IBM, KPMG, PwC, Shell, the International Finance Corporation, ANZ.
In part one of our interview with Dr Hansen, we explored definitions of resilience and its role in a person's ability to adapt to change in the workplace.
In part two, Dr Hansen reveals some of the signs to look out for when a colleague or employee isn't coping, and how we can build our own resilience at work and achieve peak performance.
RESILIENCE AT WORK
Q: What are some practical ways to foster resilience at work?
A: Insurers could start by encouraging cautious experimentation. However, a corporate culture of rewarding experimentation only works when there's a really strong coaching culture and often in the professions, we're not very good at that.
For instance, if I am a surgeon learning to remove an appendix, the first time I will watch another surgeon performing the operation. The second time, I'm passing the instruments, and maybe even doing some stitching.
The third time, I'm doing the operation, but the experienced surgeon is there, guiding my hand and my process. An expert may be with me for quite a few operations until I become proficient. I'm learning, I'm practicing, but I'm doing it under guidance. How does that compare with your own workplace culture?
Another part of building a resilient culture is understanding that there's a shared responsibility.
You want the business to create a safe, supportive place where people can learn, practise and develop, change and evolve. By the same token, I think as professionals we need to make sure we front up to the workplace each day a better version of ourselves.
Take care of the basics: do some exercise, get a decent night's sleep.
CHALLENGE AND SKILL
Q: How do can leaders go about building resilience in their teams?
A: If we're skilful at work, there are three possible states of working competence. The first is flow, which is super productive but super expensive [in terms of energy]. You can't be in flow all day: it's just exhausting.
The next level down is what we call control. This is where you want most of your people to be. They know what they're doing, they're working through the process, they're paying attention. That's the typical state of a professional.
Then there's a state below that where you remain skilful, but you are more relaxed. You might be coaching someone or shooting the breeze, reflecting on a meeting with a colleague. The real, key takeout is to find the right rhythm for you in the workplace.
According to psychologist Mihály Csíkszentmihályi, when it comes to flow there are two axes you need to pay attention to as an individual, manager or coach. One is challenge, and the other is skill. To build resilience, we have to take an individual approach.
If you want to get me into flow, you are best to activate the challenge axis.
The good coaches I've had throughout my life have thrown me a really difficult challenge to solve. I think, 'well, how am I going to do that?' And then I find the skills.
I love change and if I don't get change, I make change. There are many people who are like that and those people need to be given more freedom, and a little more risk. What we have to watch with these people is their skills.
There are other people who would wither if you gave them too great a challenge, but if you work on their skills over time and you slowly develop their confidence and their competence in the role, they will rise to the challenge.
A good leader or manager works out if this is someone who needs a bit of challenge, or if this is someone who needs to develop their skills first.
SIGNS OF OVERLOAD
Q: What are the signs a colleague or employee isn't coping?
A: The first sign is what we term 'overload'. This is when someone is overworking, spending too much time in flow and not enough time in bounce, recovery and rest. The second stage is when they actively disengage.
One minute, you might be talking to them, the next minute, they're looking out the window or picking up their phone. Both 'overload' and 'disengage' are cognitive failures. The average professional worker is spending about 46 per cent of their day disengaged.
When we disengage we're not actively responding anymore, and we switch to a reactive or emotional level — fight, flight or freeze.
If I start to feel doubt, anxiety and fear in the workplace, that's the flight reaction: I just want to get away. If I can't run away, I might try and fight my way out.
So, the next reaction is anger and blame — 'it's the company's fault' or 'they always do this to everyone' or 'this is just typical'. The third reaction is your freeze response, which is a collapse — you're overwhelmed.
Sometimes you'll notice someone's posture collapses. Or they just stop fronting up: they don't come to the meeting or they take a mental-health day.
I think we can learn to pay close attention to the people around us and start asking the important questions like 'how much pressure is this person under?' Or 'is this person giving me their full attention?' That helps us to connect.
For instance, if I can see from your body language that you are angry, I might say: 'I can understand you may be feeling really angry about this'. You're looking for someone to be able to reply: 'yes, you're damn right I'm angry!'. Because as soon as they say that, they're healing: they're starting to bounce.
DUTY OF CARE
Q: What kind of training or support can insurers provide to build staff resilience?
A: With COVID-19 and industry change, insurers are working in a difficult time.
There is a lot of change and a lot of uncertainty. Businesses have a duty of care to the wellbeing of their people. Every board and leadership team should be asking: 'how are our people travelling?' With that information, they need to start thinking about how to be better employers.
What skills do they need to encourage to be a better business? What risks do they need to manage to help their people be well, physically, emotionally and mentally?
For example, an organisation might discover that sleep is a real problem, then maybe you do some training about how to get a good night's sleep. Sleep problems are costing the average business US$2500 per person per year.
We see a 30 per cent or more improvement in the quality of sleep in people who do our resilience training programmes. If a company can improve the sleep of its employees by 30 per cent, that's US$800 per person per year back in the bank.
FINDING YOUR FLOW
Q: Flow is part of being resilient, but it's not a working state people can maintain all the time. What level of performance should insurance professionals and their employers aim for?
A: Find your flow, then protect your flow time furiously. Many people get through a whole career in a professional lifetime and they never actually find their flow. That's tragic. Some of us will find our flow in the mornings, the larks; some of us will find our flow in the evenings: the owls.
Second, make sure that every day has a rhythmic, relaxation element. Every 90 minutes, you could refresh your body: get up, go walk around, have a cup of coffee, get outside. Or, every 15 minutes, just wriggle around and do a little stretch, little rotations — just to give you enough of a renewal to refocus again.
We also need to understand that some work that a business requires is repetitive but important: it needs to be done in control mode, you need to be paying attention.
Make sure you have recovery periods following flow and build in your relaxation elements, but also make sure you're willing to do some of the grunt work that's required in any job.
Want to know more? Check out ANZIIF's upcoming webinar