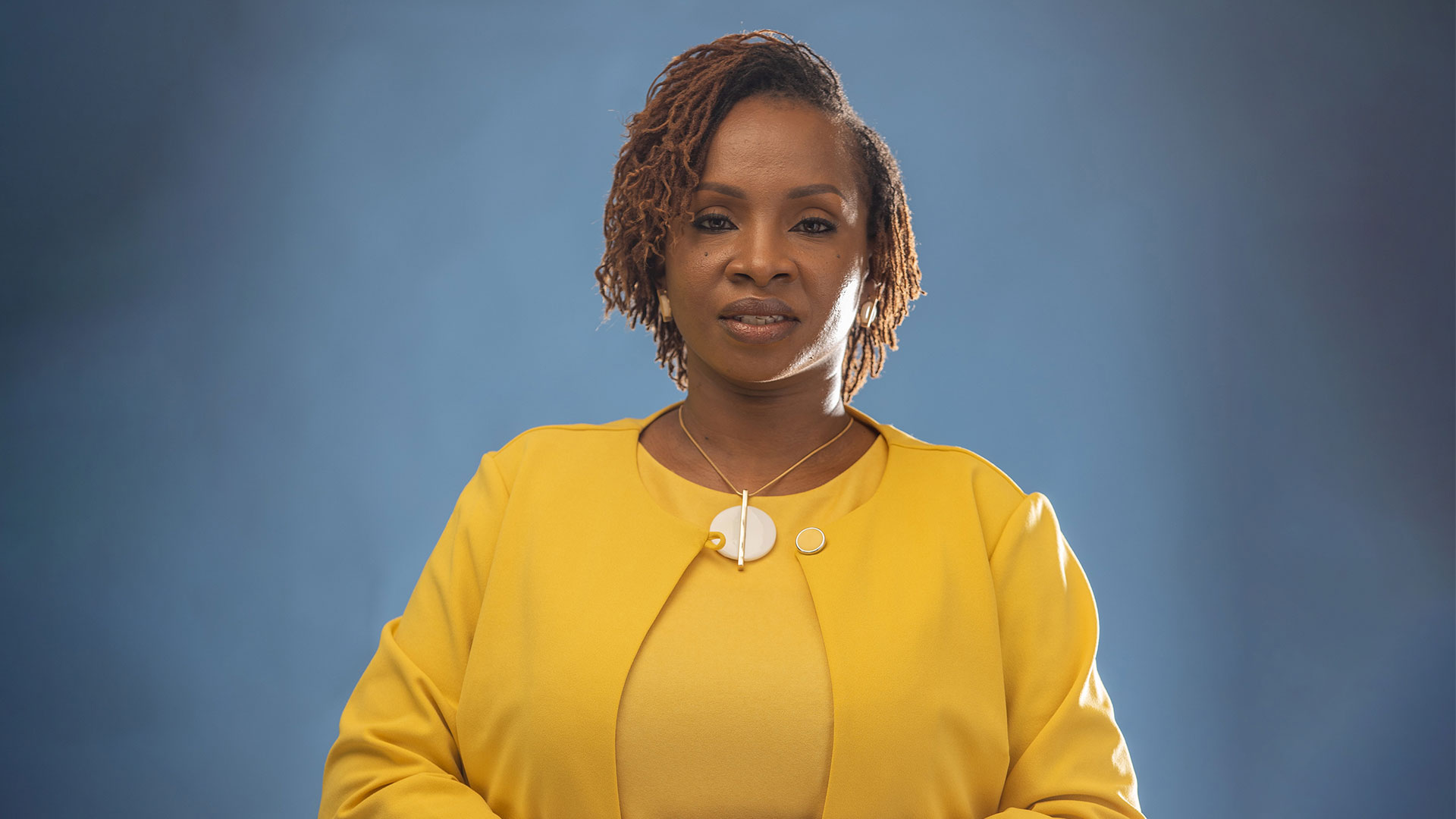 Resolution Insurance Regional Manager Julie Gaitho-Gitau was born and raised in Nairobi, the capital city of Kenya, in Africa.
She went to State House Girls High School and completed her undergraduate degree at United States International University-Africa, where she studied International Business Administration with a double minor in Management and IT.
Julie had her first encounter with insurance during her university internship at an insurance agency.
Upon completion, she was recruited by KPMG to Resolution Health, now Resolution Insurance Company Ltd, a general insurance company in Kenya, where she has worked in various capacities for the last 17 years.
RISK PAYS OFF
Having begun her early insurance career as a client service agent, she was quickly promoted, first to account executive, then to a senior account executive role servicing key corporate accounts for the organisation.
'I took a big risk by relocating from the city where I grew up to an unfamiliar coastal city in the capacity of account manager,' she recalls.
'It was a challenging role where I was required to manage external intermediaries and brokers in the commercial space.
In 2010, Julie's commitment, hard work and excellent working relationships with intermediaries and brokers won her Account Manager of the year.
'Looking back, I have no regrets, as I now serve as Regional Manager, in charge of revenue generation and partner relations within the coastal region of Kenya,' she says.
In addition, her relocation produced her greatest achievement to date — growing revenues at Resolution Insurance's coastal office by over 400 per cent— and doing so profitably.
HOT INSURANCE MARKET
With a value of approximately $68.15 billion in 2020, Julie says the African continent is one of the world's hottest regions for insurance.
'The African insurance market is still greatly untapped, with enormous opportunities and prospects for growth.
'83 per cent of the $68 billion is generated by just seven countries out of the continent's 54 — South Africa, Kenya, Egypt, Nigeria, Algeria, Angola and Tunisia.'
Kenya's insurance penetration sits at 2.4 per cent.
'In Kenya, Egypt, Nigeria, and Tunisia, non-life premiums dominate the insurance landscape,' Julie says.
South Africa continues to dominate the life insurance market. With a penetration rate of nearly 14 per cent it accounts for 85 per cent of the continent's life insurance premiums.
'Innovation across products and channels remains key to capturing unmet needs and reach unserved customers,' Julie says.
PANDEMIC INCREASES URGENCY FOR TECH
In addition, the COVID-19 pandemic has created urgency for digitisation and technological advancement.
'The lack of awareness of the available insurance products and their benefits results in poor insurance uptake,' she observes.
'It is therefore our duty as insurance professionals to ensure that we demystify insurance jargon.'
Julie maintains a trusted insurance professional's focus must be on more than a transactional approach.
'Diagnose, diagnose and diagnose then provide a solution,' she asserts.
'Needs-based selling is the foundation of customer-centricity and demonstrates that an insurance professional always has the customer's interest at the fore of their thinking.'
REINVENTING ENGAGEMENT
At Resolution Insurance, Julie says remote working in unprecedented times has prompted a greater focus on engagement through regular checkups and meetings, as well as training to keep the team going.
'We as the leadership team sacrificed a percentage of our salaries to ensure that the sales team, which is purely on commission-based remuneration, was cushioned to some extent from the adverse effects of COVID on their earnings,' she shares.
Technology, such as Salesforce for pipeline management, has enabled transparency and better engagement with the sales team's activities.
'Resolution insurance has also maintained a strong online presence that promotes the benefits of insurance in the market.'
DEVELOPING LEADERSHIP
Julie describes herself as a democratic leader. 'To be a successful leader, you must learn to engage your team,' she says.
Using a 360-degree leadership feedback program, she says her team provided excellent and very objective feedback about her leadership.
'This has enabled me to identify areas of growth that I work on very intentionally.'
ASPIRING TO GREATNESS
While she says the Kenyan insurance market is still dominated by male executive positions, Resolution Insurance is an organisation that embraces gender diversity.
'I aspire to be a successful C-suite executive in future,' Julie says.
'It motivates me to see the heart-felt gratitude that our clients have when we pay for their hospital bills or compensate their businesses for the loss experienced as a result of an insured risk.
She adds that is exciting to work with a team that is driven to look for opportunities to make a difference in people's lives by providing relevant insurance solutions.
'I am energized by working closely with my team to be part of their success.'