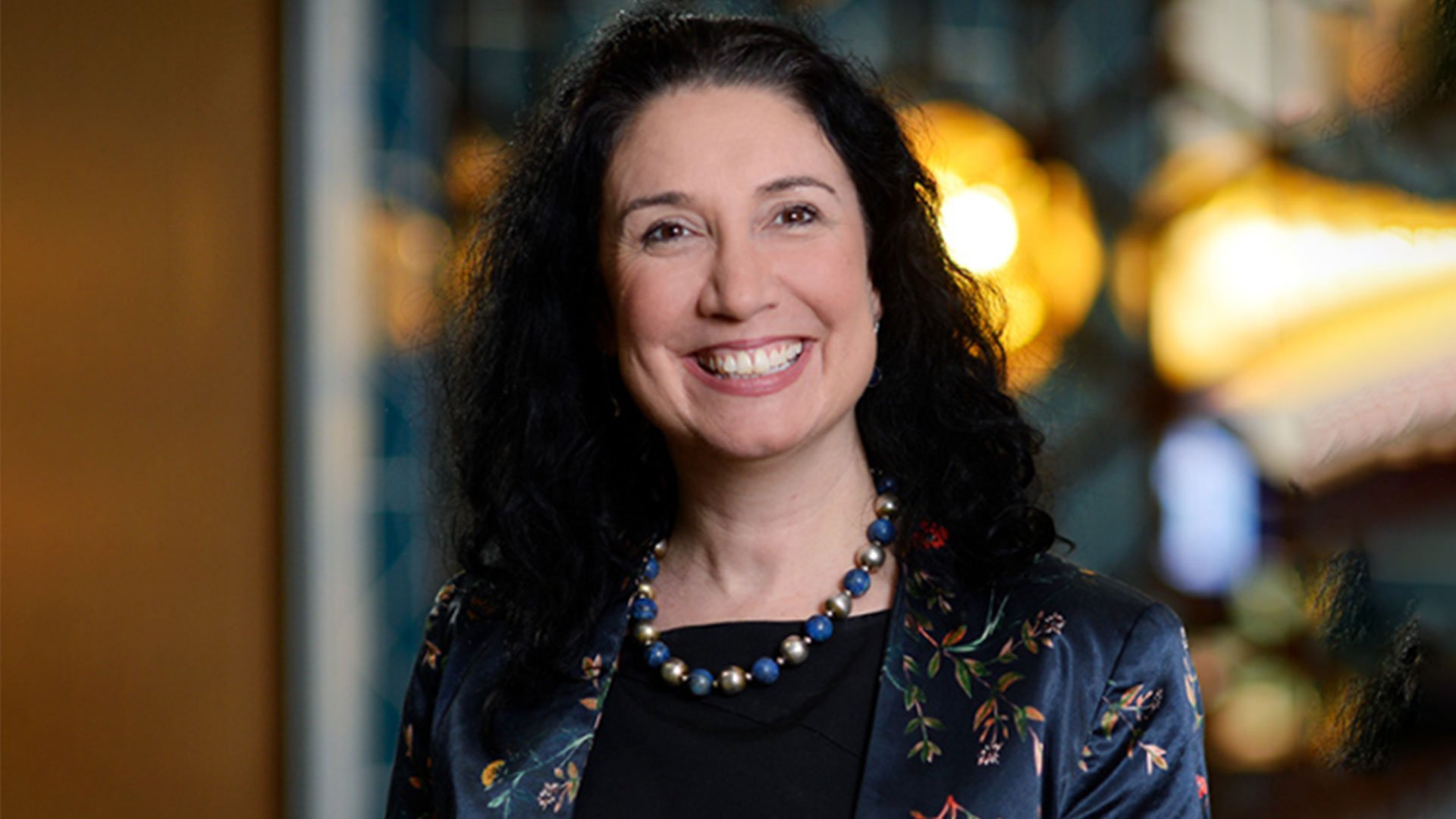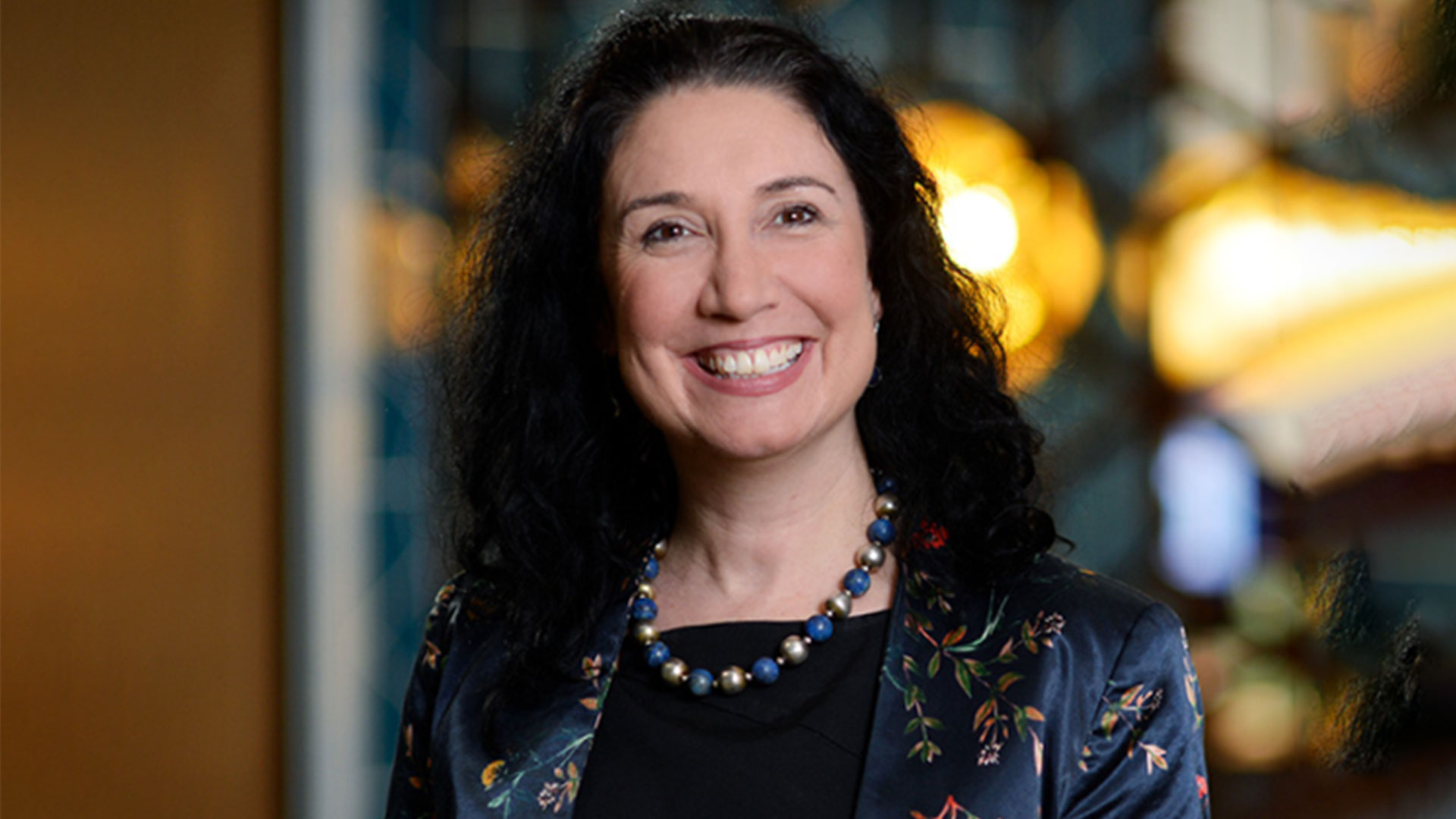 If someone had told Morgana Waters at university about her current role (which didn't exist at the time) and the industry she's now so inspired by, she wouldn't have believed them.
DIVERSE EXPERIENCE
Waters, who is QBE General Manager, Organisational Development and Employee Experience believes her early days as a call centre agent, combined with some inspiring leaders as well as unconventional 'zig-zags' in her career have led her to where she is today.
'I feel humbled and fortunate to be in a role where I can grow, learn and give back,' she says.
When she first joined the insurance industry, Waters had just recently returned to Australia from Singapore, bringing a rich and diverse experience of leading teams in banking across multiple geographies, markets and customer segments.
'I was keen to return to financial services, where customer centricity, workplace culture and leadership development were seen as critical levers in an organisation's ability to deliver on their strategic ambitions,' she recalls.
CULTURAL BLUEPRINT
She joined Allianz's Australian business at an exciting time when the company was defining its new strategy, cultural blueprint and leadership expectations. Working remotely from Sydney, she secured a group role with global responsibility for inclusion and employee experience.
'Managing a team based in Munich and working with leaders from around the world was a great learning opportunity, as we redefined our approach to employee listening and inclusive leadership as well as launching Allianz's global Pride Network and more,' Waters says.
MOVING FAST TO SUPPORT CUSTOMERS
Her role at QBE is her first experience working in an Australian-headquartered financial services organisation and says it's been interesting and inspiring to see how fast a business can move when choices need to be made quickly to support customers, partners and people.
'I've been working on defining QBE's new expectations of its leadership, and what career development planning looks like in an evolving industry,' she shares.
Hybrid working is an area of particular interest. 'As a result of the COVID pandemic, we employed new technology that supported working from home, which had a great levelling effect,' she explains.
'Regardless of role, gender, or personality type, we all had to use a screen and found opportunities to share our voice. We met each other's kids, pets, parents and partners, and connected with each other, arguably, more authentically than ever before.'
HYBRID WAY OF WORKING
Waters argues the new challenge is not to simply 'return to office' but to achieve a hybrid way of working that balances people, customer and performance outcomes, and that helps us define a new relationship with the office, our partners and customers and each other.
To do this, she says we need to invest in new inclusive and performance-focused leadership capabilities, build ways to maintain connections and belonging, and think differently about how we use our offices for innovation and collaboration.
'Hybrid working is not just about how we allocate time in the office and at home to get our work done,' she says.
'If we get this right today, there is so much potential for the future. We already know based on our initial research that people have never felt more empowered, trusted and still able to deliver on our objectives.'
HELPING PEOPLE THRIVE
Waters says central to making hybrid working effective at QBE is exploring ways to help its people thrive, so they can stay focused on customers and partners.
In terms of her own leadership approach, she draws from the saying, 'what got us here, won't get us there'.
'Leaders today have to be adaptable, curious and empathetic,' she says. 'They need to be comfortable leaning into work with success measures that are not always immediately definable.'
BEST SELVES AT WORK
Waters adds that leaders are those who create inclusive teams where people can bring their best selves to work.
'They guide and create positive impacts along the value chain (not just their own team or business unit) and they cultivate and grow talent, creating, inspiring and empowering more leaders.
'I also believe you do not need to have direct reports to lead, inspire and make a positive impact. It's a choice and we can all demonstrate leadership, regardless of our title.'
GETTING CREATIVE
Waters argues the insurance industry needs to 'get creative' about who is hired and move beyond 'safe bets' when considering succession.
'The insurance industry may appear "unsexy" because we don't project it as an opportunity to be part of an exciting and meaningful future,' she says. 'That's the reason I'm inspired to be part of it.'
She says managing climate change, ethics and AI, and partnering for mutual growth require people from a range of disciplines and industries.
'We need to get really good at measuring performance and potential by assessing how people deliver value as well as what they deliver.
'The challenges and opportunities we are facing require collaborative and creative people with fresh and curious minds.'
BE THE CHANGE YOU WISH TO SEE
As a speaker at ANZIIF's 2021 Rising Stars in Insurance Seminar, Waters' advice to participants is to 'respect the past and the knowledge of your experienced colleagues but be the change you wish to see in our industry'.
'Find an authentic and respectful way to challenge workplace behaviours or product and service design you think could be done differently,' she advises.
'Also challenge your own expectations about what's possible in your career. It's an exciting time to be in this space!'
EVERYTHING MATTERS
In addition, it's important to remember that what you do matters.
'Your actions, behaviours, and the choices you make every day have an impact on how the community, our customers and partners, and potential talent perceives our industry,' Waters says.
She says insurers have an important role to play in helping people feel confident about their future.
'Keep listening and learning, be adaptable, curious and empathetic. Expose yourself to diverse people and perspectives, and always be ready to challenge your assumptions.'
SPEAKING UP
Waters also notes that as a woman in the industry, it took some time to realise how valuable her broad or 'horizontal' experiences were.
'When I started in this space, I noticed that people in senior roles tended to have been in this industry for some time,' she says.
'That meant they had deep subject matter expertise in what I now call 'the vertical' and I lost a little confidence in my capability.
TRUST YOURSELF
'I needed to develop the confidence to speak up and sometimes challenge the thinking of longer tenured subject matter experts.'
If she could speak to her younger self, Waters says she'd say something like 'trust yourself and be a little more courageous in sharing your ideas'.
'It doesn't mean your ideas will always be accepted, but if you don't get comfortable with expressing an alternative view, you are not helping yourself or your organisation.'
PHILOSOPHY OF LEADERSHIP
As a leader, Morgana Waters applies the following principles:
I have two ears and one mouth—utilise that ratio when listening and communicating
Get out of the way to help my talented team members shine
Realise I can't be an expert in everything and I need to draw on the wisdom of my team or others
Respect the past, but challenge the status quo to drive positive customer focused outcomes
Hear Morgana Waters speak at the 2021 ANZIIF Rising Stars in Insurance Seminar.