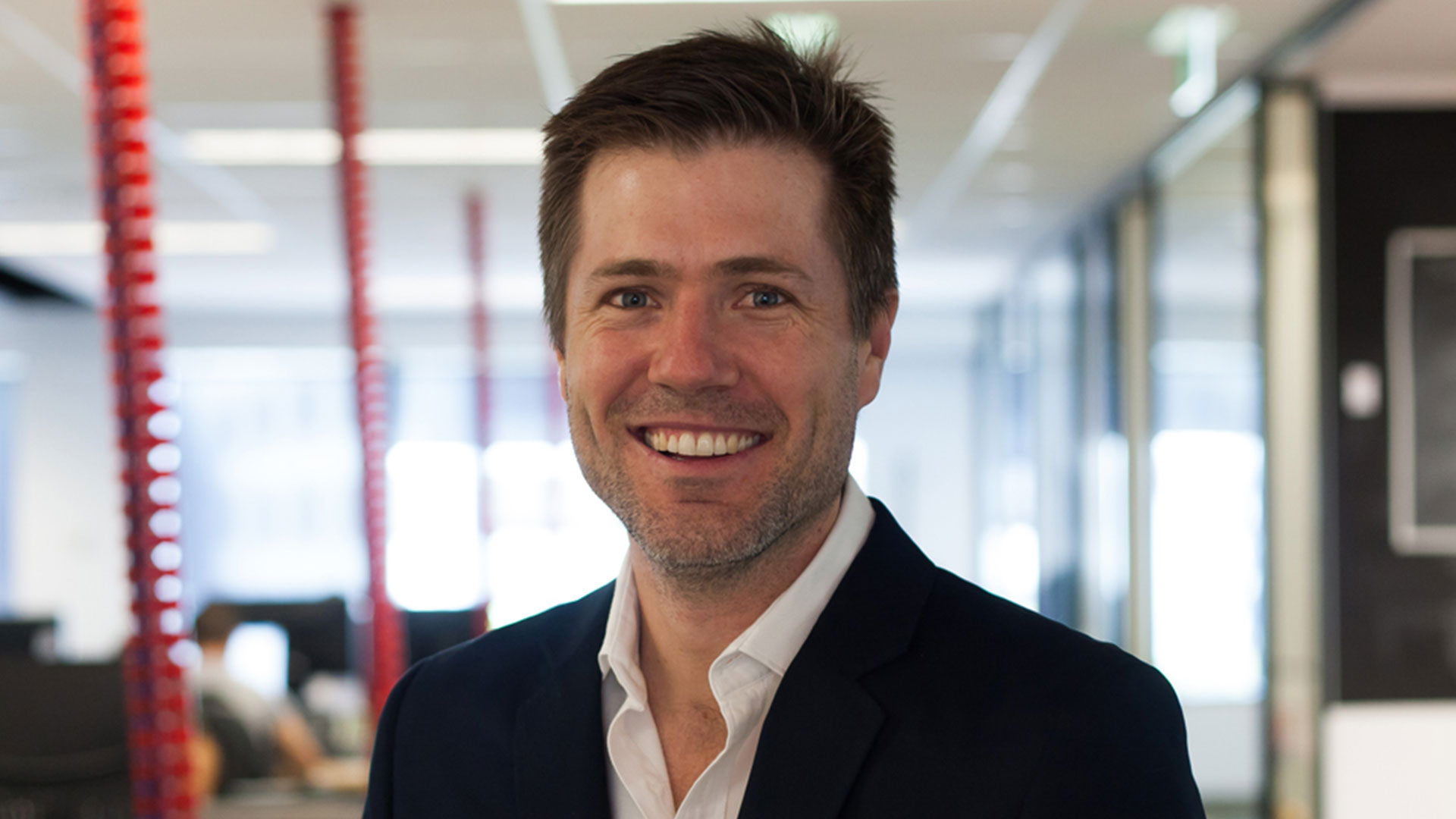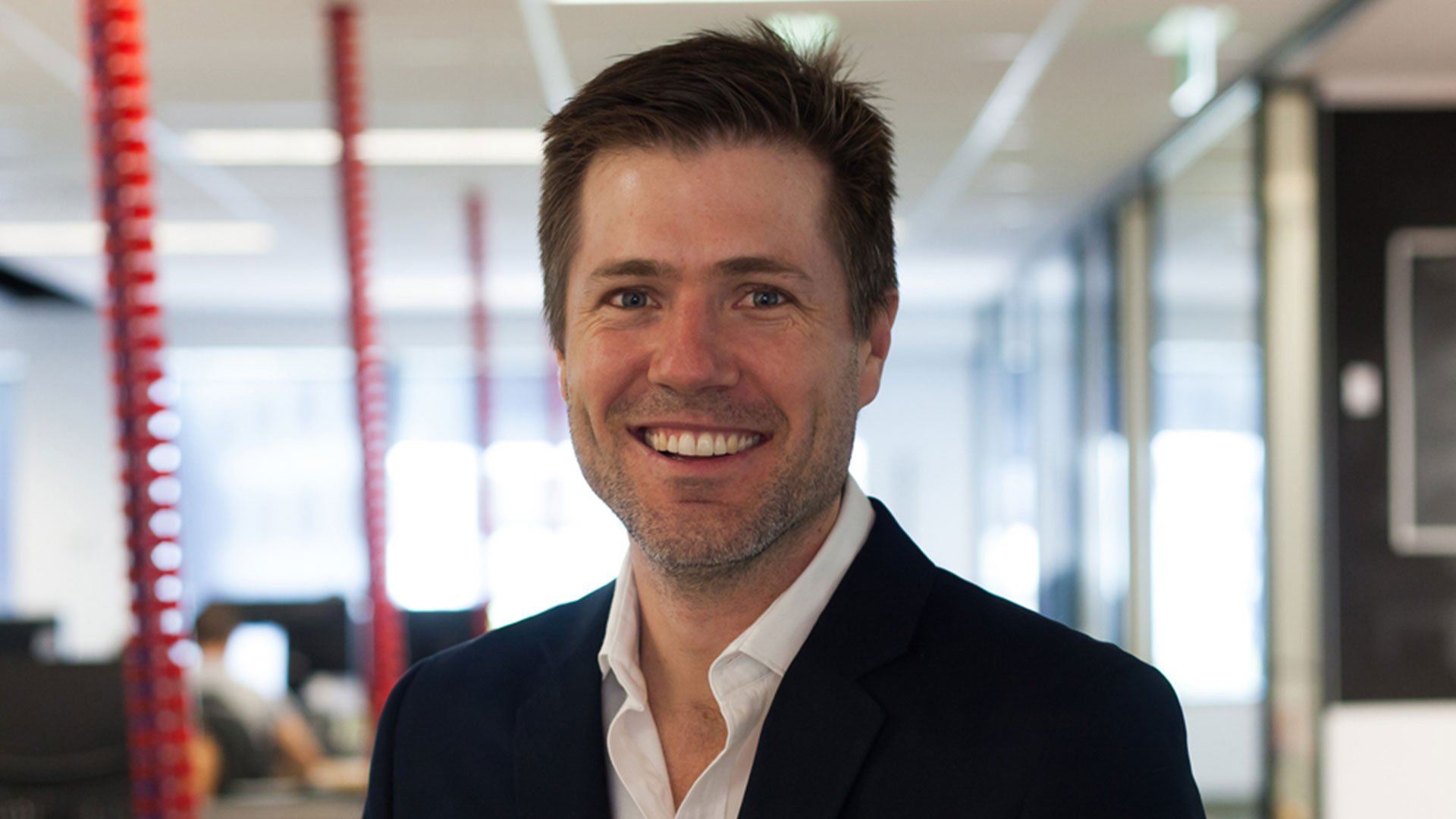 For brokers who specialise in policies for the SME market, the lure of digital has been made that much more urgent by a pandemic and the proliferation of online platforms to connect with customers.
Advisr, an example of one such platform, instantly matches SMEs with the broker best suited to their needs ­based on specialisation, location or name ­­and includes client reviews.
TALKING TECH
CEO Andy Jamieson, who is also a board member of Insurtech Australia, has been talking tech with the best and brightest of the digital generation ­— from its entrepreneurs, developers and distributors to marketers ­­­— in addition to potential audiences of novice end-users for as long as the 21st century is old.
As the 1990s turned to the 2000s, Jamieson was studying what was then the emerging field of ecommerce at the University of Technology Sydney, and persisted until he completed his Bachelor's in business — even as the dot-com boom went bust.
'The lecturers were having to rewrite or update course material just to keep up with developments as they were happening in Silicon Valley ­— in the very best sense of the word, they were making it up as they went along,' he recalls.
'But it was when everyone was getting personal computers and I still remember someone at the time saying, "Have you tried this new thing called Google?"'
PERFECT TIMING
Timing has been Jamieson's friend, but perseverance and an eye for opportunity also played their parts because his first job application ­­— managing digital marketing in Asia-Pacific for a California-based outfit called eBay ­— saw him fight off more experienced competing applicants when he submitted his digital analysis in an Excel spreadsheet attached to an email, fax a copy and turn up with a copy on disc.
'The people with whom I interviewed saw in me a passion and determination to get into online marketing when eBay had probably just five employees outside of North America, and I stayed for a couple of years while it took off.'
They were heady times when eBay was very new in advertising channels, and halcyon days for a tech-savvy young graduate experienced in the burgeoning sector, who could easily be lured with a exciting offer from an established industry offering that much more money.
Therefore when 2004 began, Jamieson was marketing analyst for search and distribution with FairfaxDigital, working with its Drive and Domain websites among others, and 18 months later, marketing manager for MyCareer.
READY TO GO SOLO
By mid-2007, Jamieson was ready to go solo with his own online media marketing agency, SwitchedOn.
'SwitchedOn grew very quickly — we went from two to 35 staff in two years, especially once we took on overseas clients ­— ­and we worked with just about every media company around then that you can imagine, driving readerships to their magazines,' he says.
'Our media client base expanded to other companies and then went into fintech, such as CBA, Westpac and Amex, and eventually insurance.'
Ambitious and alert to the abundance of opportunities arising at the time, in 2012 Jamieson sold SwitchedOn to media multinational WPP/STW but stayed on until 2017 while he increasingly assumed membership and mentorship roles with organisations such as the Entrepreneurs' Organization, Opportunity International Australia and the Tyro Fintech Hub.
'The digital sector is very distributive and needs more staff and training all the time and although financial was the biggest industry of the lot, you're still essentially seeing a great digital product through the right lens that will to translate digital services,­' Jamieson explains.
'If the distribution model is right then you can create a good business.'
After a brief career break in 2016 when he took his family to South America, Jamieson thought venturing into the insurtech arena was timely, and he founded Advisr.
ADVISR IS BORN
Although relatively new to the field, Jamieson grasps that insurance is ­still heavily dependent on trust, recommendation and specialised need, so insurtech such as Advisr needs to be structured around interpersonal connectivity.
'Advisr enables people to do business with people — if someone is seeking insurance then they're usually trying to find a broker or brokerage they've heard about, or they need particular skill sets and experience,' he comments.
As a platform launched in 2016 to enable policy comparison at a glance, Advisr rode the wave of insurtech innovation and recorded 50 per cent growth each year from 2018 and has since accelerated.
'We had heaps of leads through brokers as we ensure that each gets a profile that looks great,' Jamieson enthuses.
'They choose which specialisations are relevant to their skill set, and can post and share content to promote trust in their services at the same time as they educate their customers.'
WORD OF MOUTH
It's a website that brokers can leave running in the background and Jamieson feels Advisr is comparable to LinkedIn, albeit with a deeper rather than wider reach.
'We come up ranked first or second on Google searches for a particular broker's name, complete with a with star rating, so they get more or less instantly seen.'
Pricing is built into the package around structure, with featured brokers or brokerages paying a premium, while the addition of new content helps propel a profile to the top of feeds.
Like Google Reviews, TripAdvisor and AirBnB, customer reviews play a crucial role in Advisr.
Jamieson explains they appear as a star rating ­— where four or five stars largely pass through without interference but three or less prompt further automated checks and validation ­— in addition to text commentary, to which a broker has right of reply.
REDUCING THE LEGWORK
Jamieson says the payoff for the end-user customer is to find really great brokers while for brokers it solves the dilemma of reaching customers.
'With insurtech the critical question is whether it's the product, distribution technology or tools that make it more efficient?
'With insurance products getting more complex from so many variations within the one class of insurance, Advisr's distribution cuts down on hunting around for the right policy,' he explains.
AVAILABILITY AND TRUST
'It's unfair to expect a SME to become insurance experts, so we're at the front end making it easy.
'Customers are already using us as a preferred means to communicate with brokers and their referrals make all the difference to being found.
'Availability, trust and education are critical to succeeding in the digital space, and we're here to help brokers make their first steps into it.'
Andy Jamieson will speak at an ANZIIF webinar 'Reaching Customers in the Digital Age' on Wednesday 17th this month, which is aimed at the individual broker.